This authentic Horchata recipe makes a creamy and delicious drink which is guaranteed to freshen you up on a hot summer day. The combo of rice, almonds, and cinnamon is irresistible!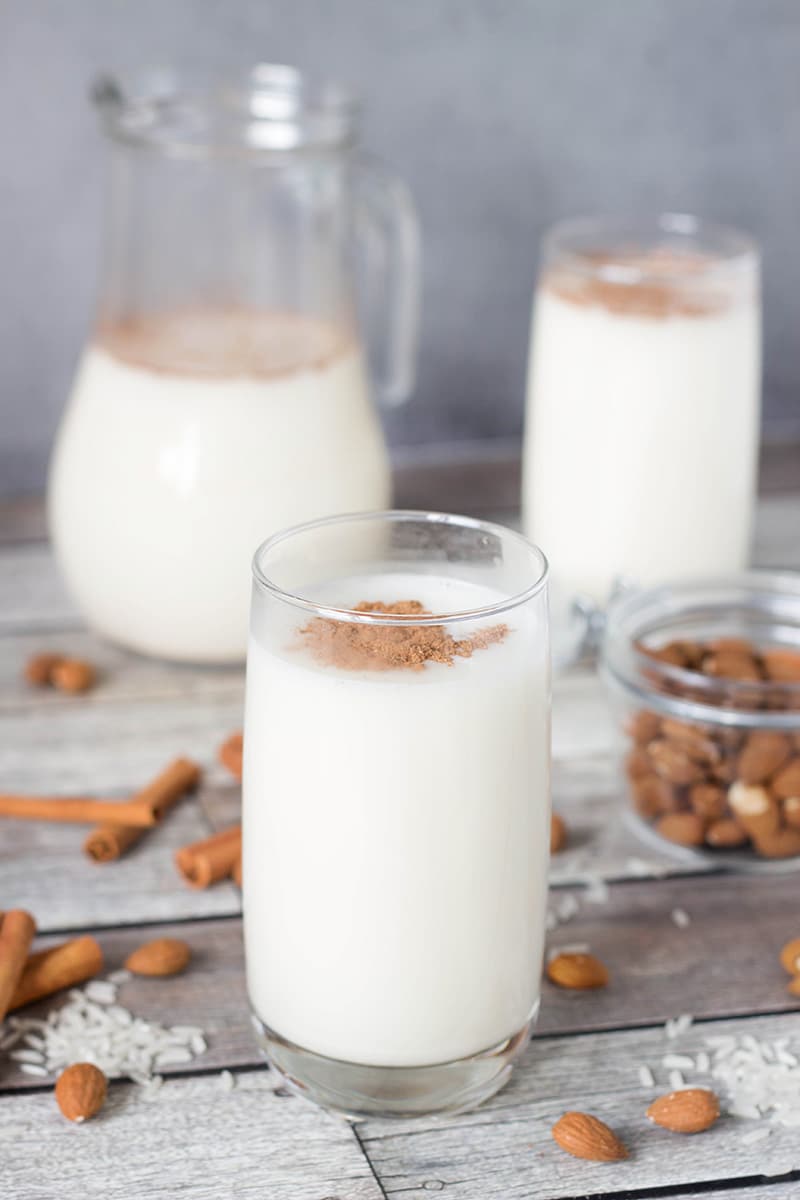 My wife, like many other people, loves milk and cereal for breakfast. However, half a year ago she had to eliminate cow's milk from her diet because of breastfeeding (if you are not familiar with breastfeeding and wonder why - dairy products are not good for the kid in the first year of his life). She tried other options - soy milk, rice milk, almond milk, and she loved them! Now she probably can get back to cow's milk, because the kid is old enough, but she doesn't want to anymore. All those other milks got her hooked. While soy milk is not the healthiest option, rice and almond ones look like perfect products that you can use as staples in your diet.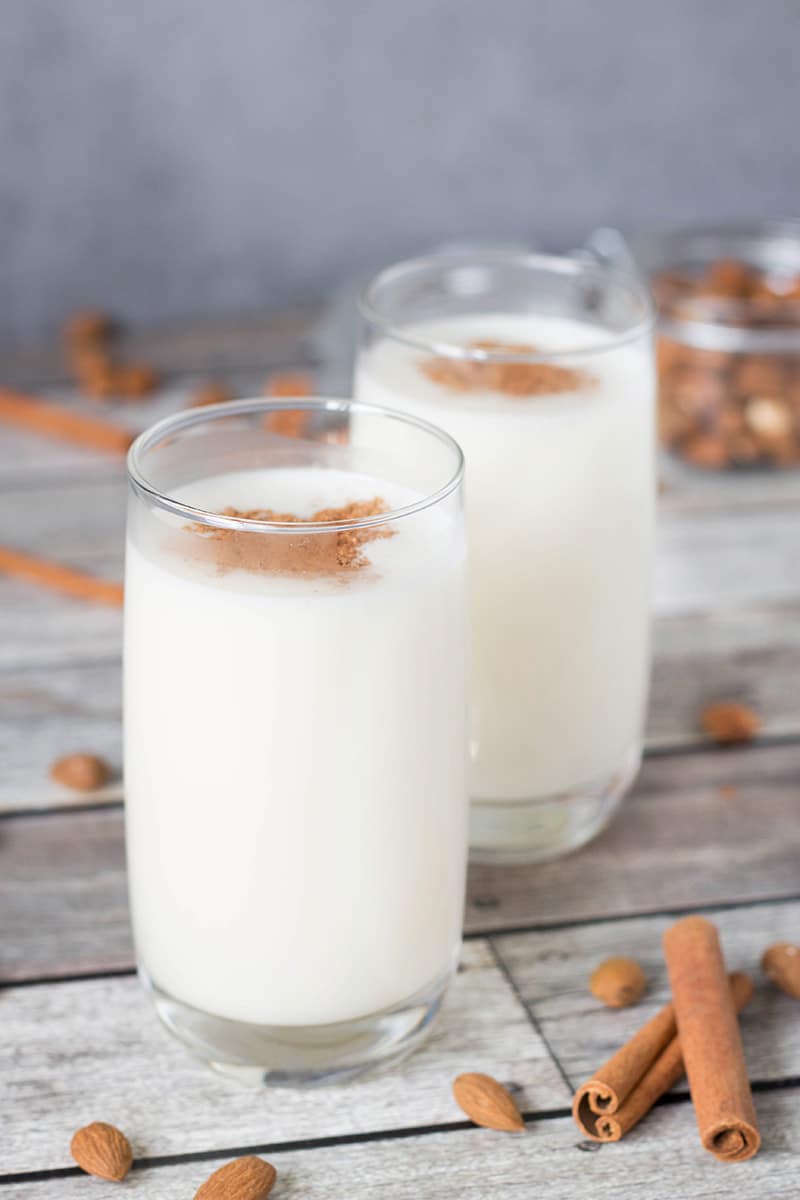 Why I am telling you all this stuff? Well, not such a long time ago I found out that rice milk basically consists of rice and water, and almond milk is just almonds and water. Maybe you all knew this stuff and it's pretty obvious to you, but I was surprised, because I always thought that the process of making them is fancier! So, when I saw the simplicity of the process, I decided to make one of these milks by myself at home.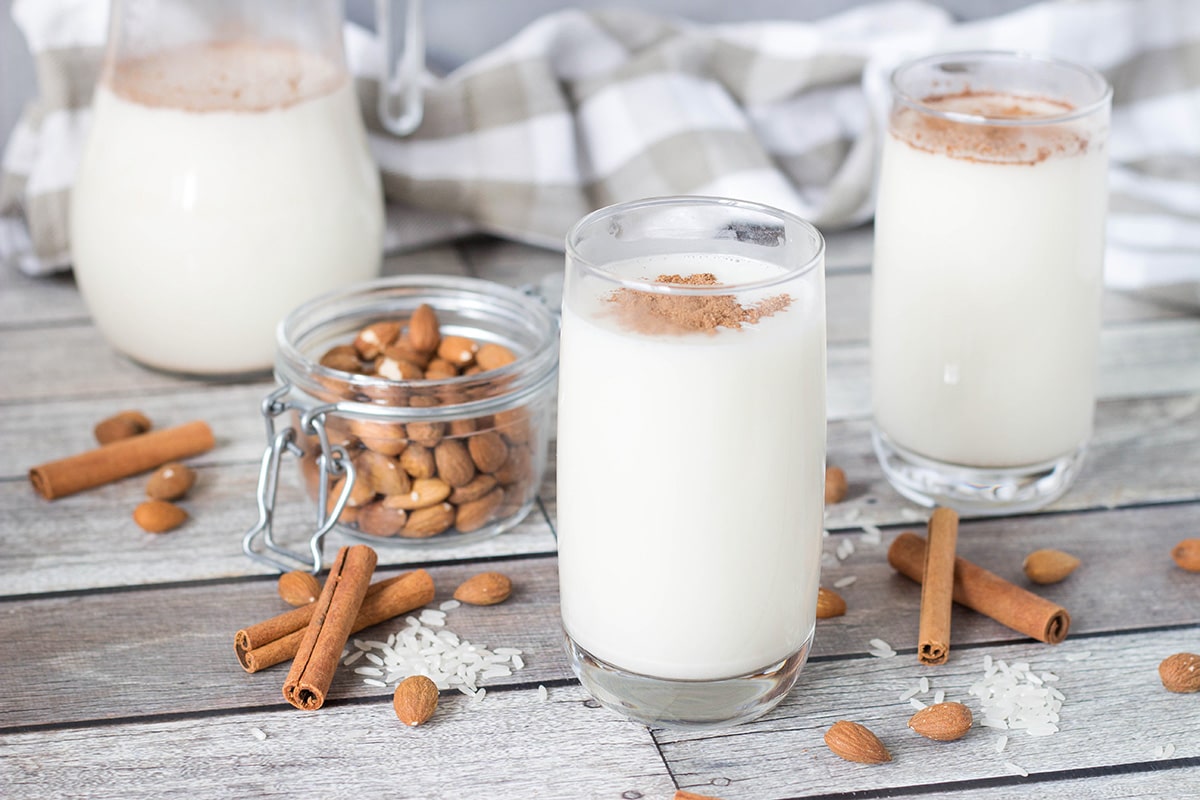 Call it a coincidence, but right about the time of my discovery, I heard about a traditional Mexican drink called Horchata. It's a famous non dairy beverage made of rice and often including almonds. Exactly what I wanted! It's like a combination of rice and almond milks. Oh and don't forget about cinnamon! There is no Horchata without it. I've also added lime zest, but if you are not a fan of this green fruit, you can easily skip it. Too much lime can overpower the actual taste of your rice almond drink, so be careful!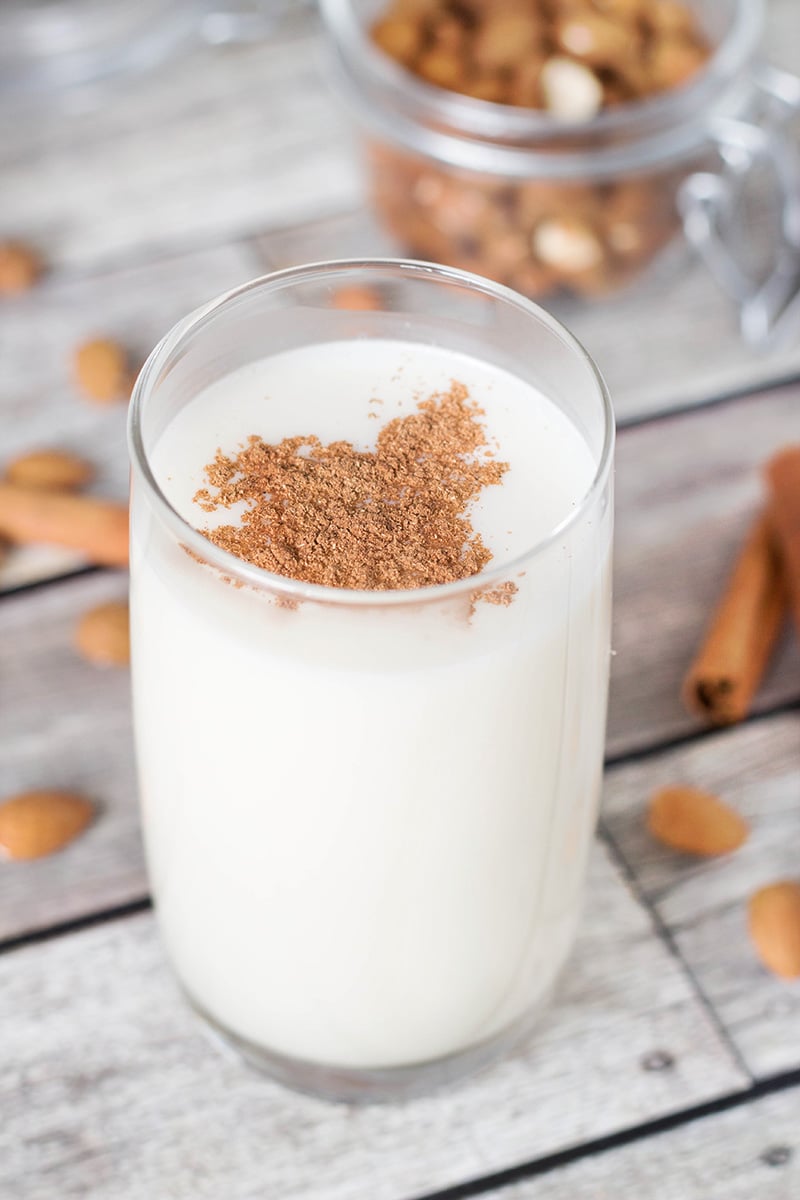 I adapted this recipe from my favorite book about Mexican cuisine ever - "Authentic Mexican" by Rick Bayless. Love it! If you are wondering what's the taste and consistency of Horchata is - it's creamy, refreshing, not too sweet, cinnamony... Perfect for hot summer days as it's usually served chilled. This authentic Horchata recipe will surely become one of your favorites when you try it!
P.S. If you want something more fruity to quench your thirst, try these Aguas Frescas (also Mexican).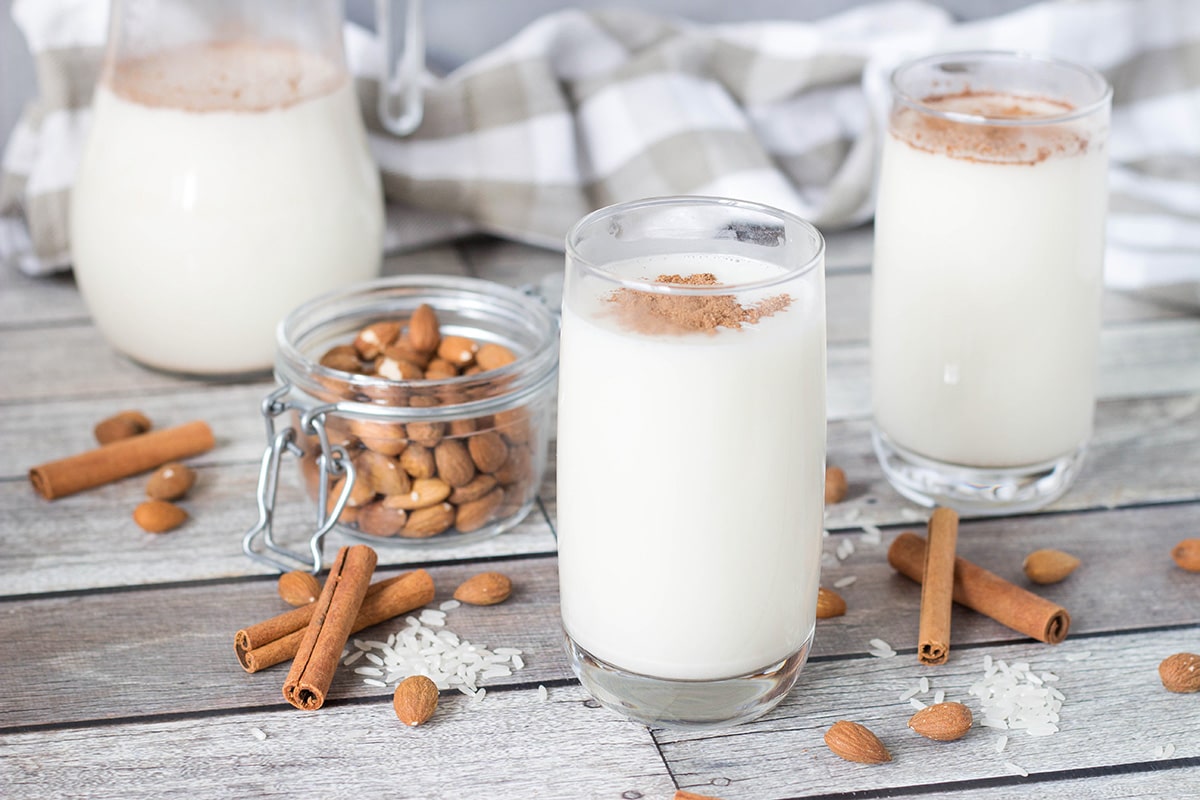 Authentic Horchata Recipe
If you have never tried Horchata, you don't know what you're missing. This creamy Mexican rice and almond drink is perfect on a hot summer day!

Ingredients
6

tablespoons

rice

1 ¼

cups (6 oz or 170g)

blanched almonds

1

inch (2.5cm)

cinnamon stick

zest of ½ lime

1

cup

sugar or more

, to taste
Instructions
Process the rice in a blender until it's like a fine powder. Transfer to a bowl and add the almonds, cinnamon, and lime zest. Add 2 ¼ cups hot water (not boiling), cover, and let stand overnight (or at least for 6 hours).

Add the mixture to a blender and process for 3-5 minutes until smooth. Add 2 cups water and blend for a few seconds more. Set a strainer over a bowl and line it with three layers of dampened cheesecloth.

Pour in the mixture in batches stirring to help it pass through. When you will strain all the liquid, gather up the corners and twist them together, squeezing firmly to get all the remaining goodness.

Add 2 more cups water and sweeten it with sugar to taste. Serve chilled. Enjoy!
Nutrition