Found 213 Results
Page 1 of 24
The key to making a winning salad is combining fresh, wholesome ingredients and pairing them with a flavorful dressing, and that's exactly what this peas and potato salad does. Packed with fiber, protein, and tons of flavors, this ridiculously easy salad might just become your favorite. Tempted enough to give it a shot? Scroll down...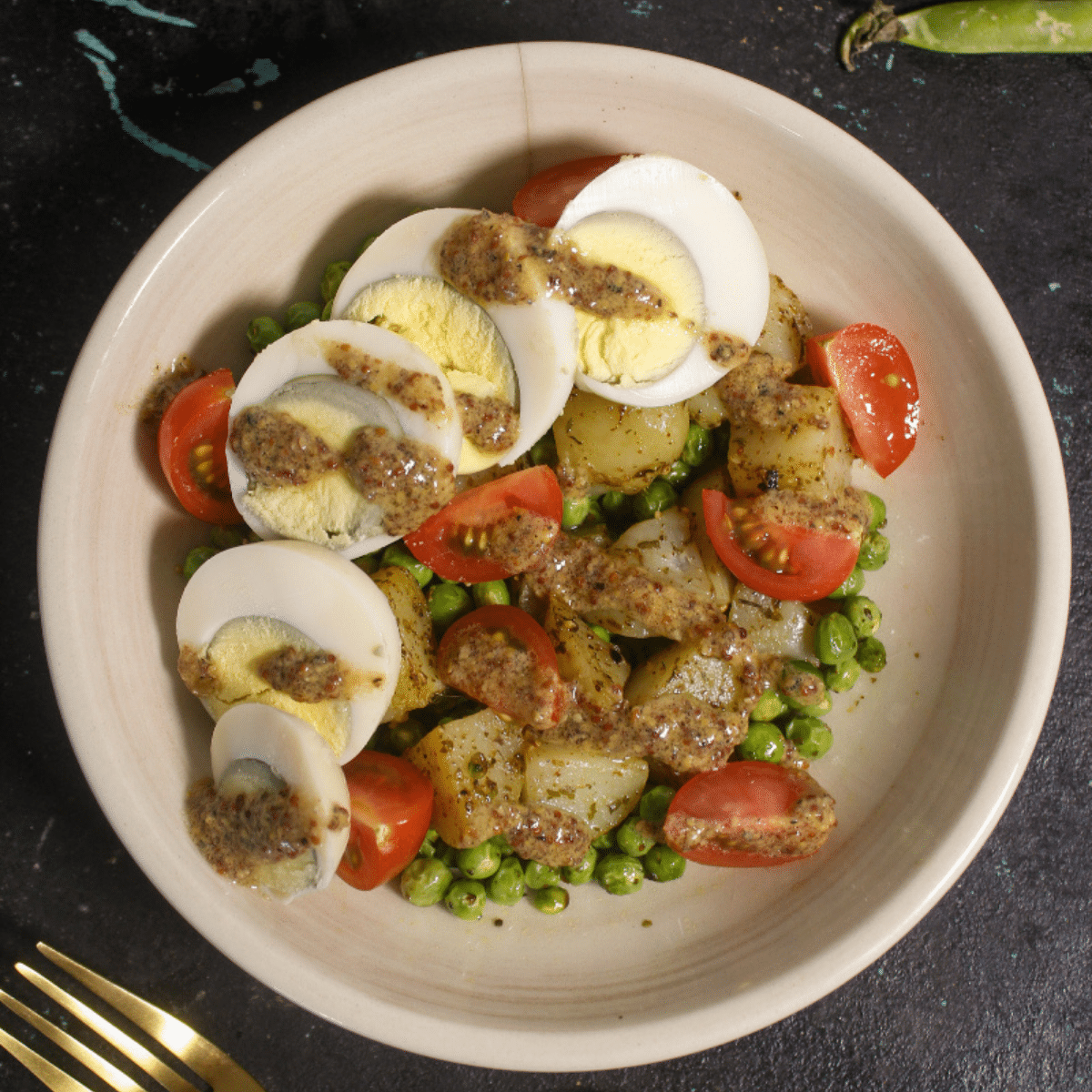 April 3, 2023
---
Craving for some Thai food? Why not try this easy Thai steamed fish in your kitchen? It needs just a few minutes of cooking time and a handful of basic ingredients. You just can't go wrong with this one. Why Make the Thai Steamed Fish? Walk into any restaurant that serves authentic Thai food, and...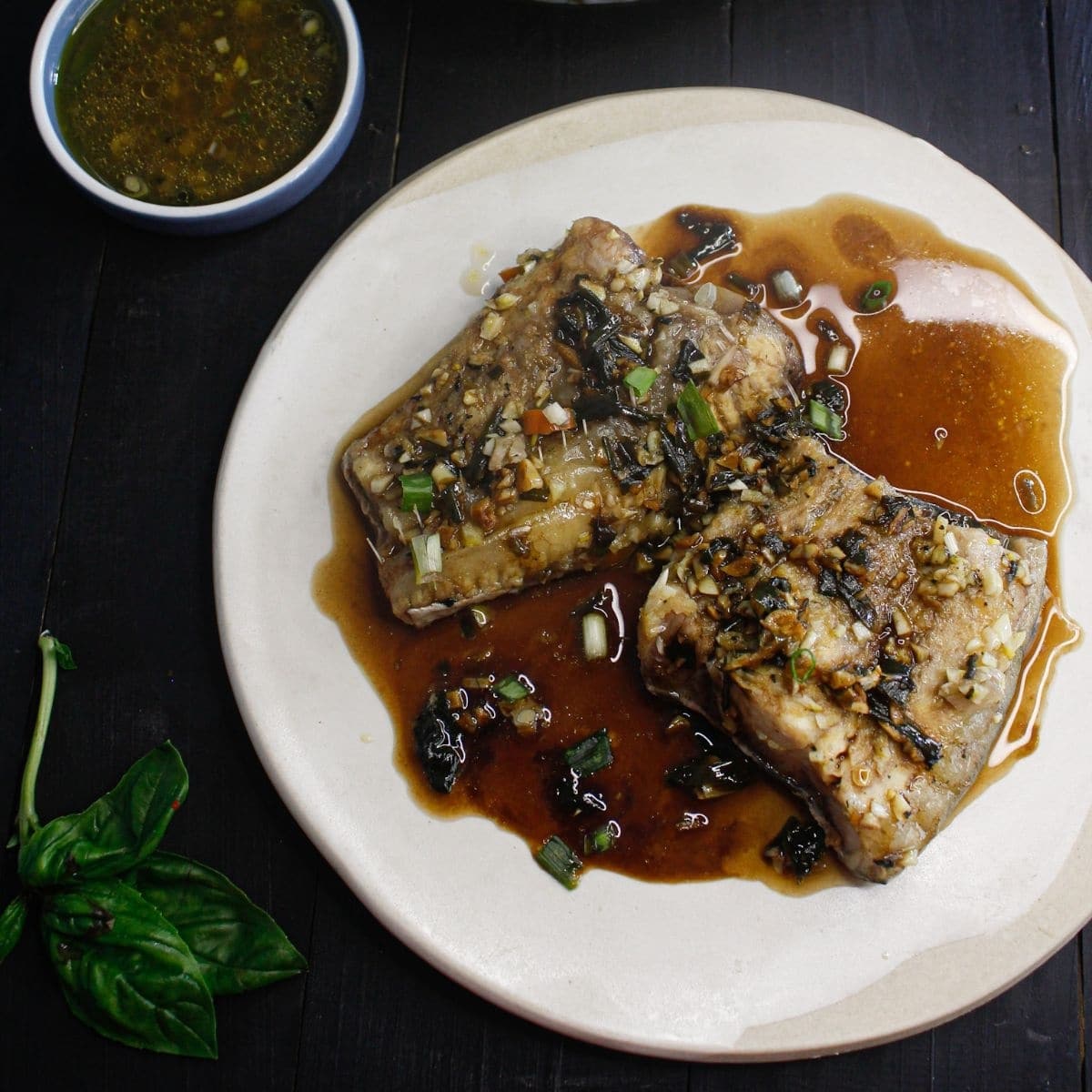 October 23, 2022
---
Pillowy soft, mouth-wateringly delicious, and super easy to make too- it can be hard to find a snack that ticks all these boxes, but that's exactly what these sooji balls do! These savory semolina dumplings are super healthy and make for the perfect, no-fuss snack or breakfast option. Plus, considering how versatile these dumplings are,...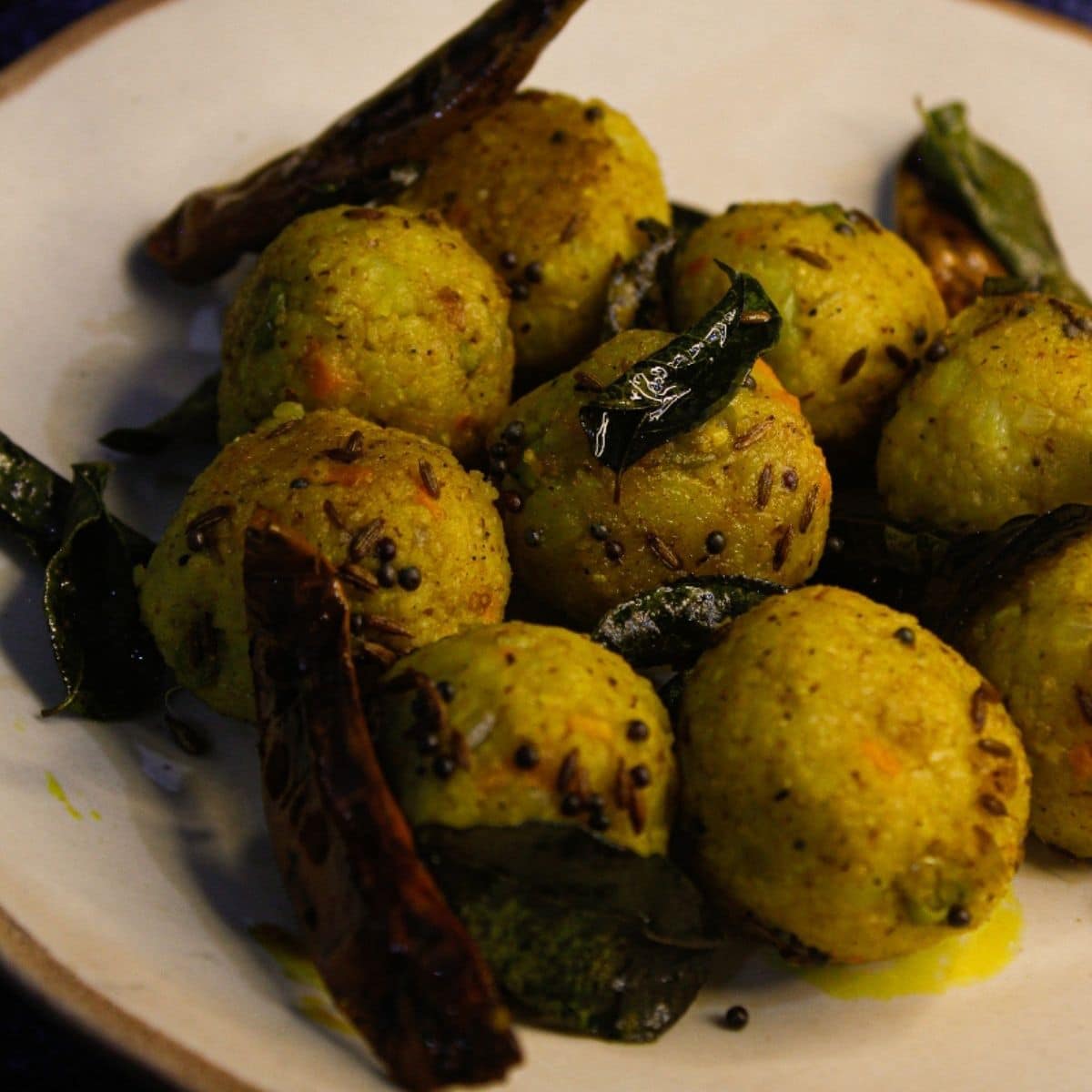 September 27, 2022
---
Super tangy and flavorful, yet so easy to make- this mango dal recipe is your comfort food taken up a notch! Mango Dal Recipe Raw mangoes are used in a myriad of ways in Indian cuisine, and this Mango dal recipe is just one of them. If you've tried your hands at any of the...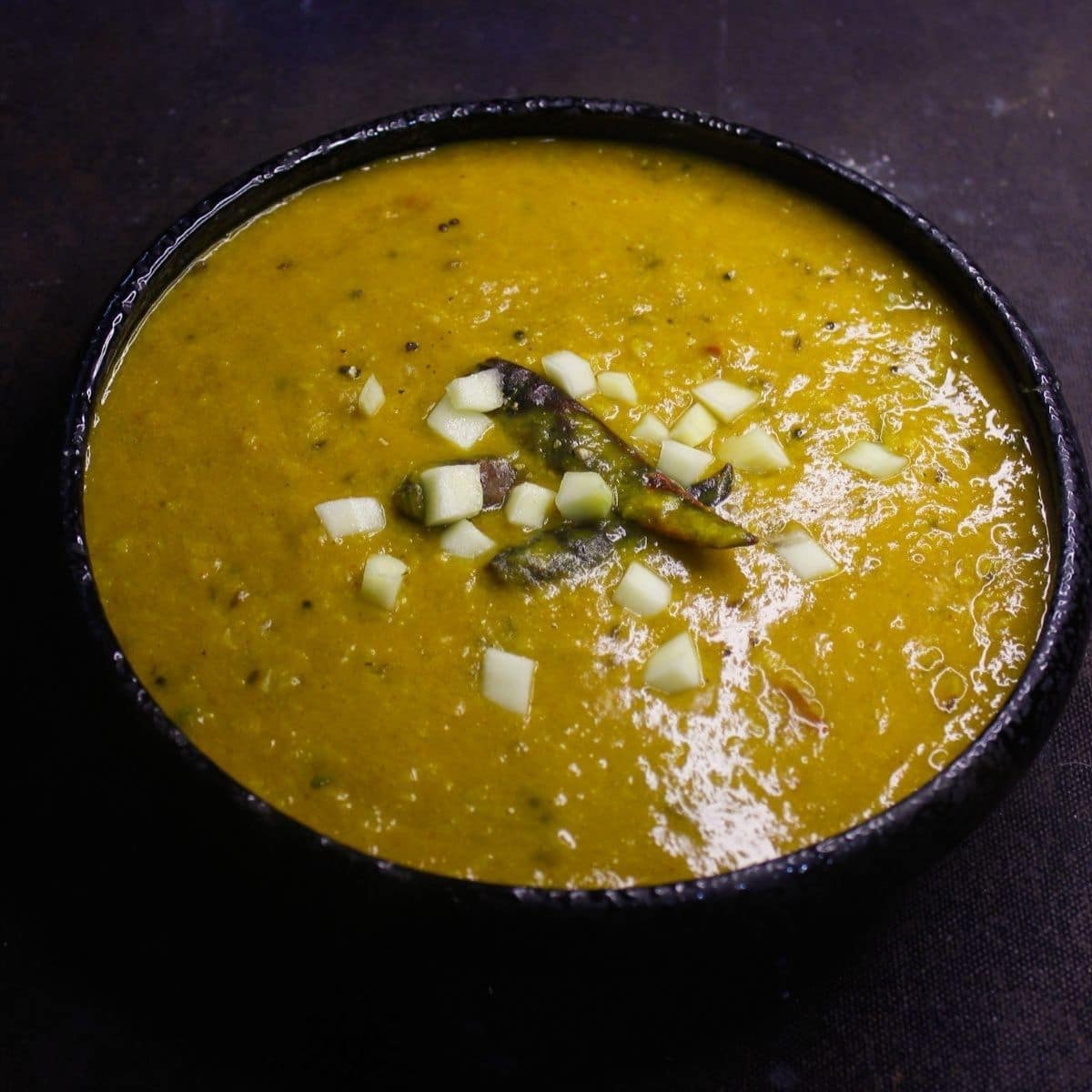 Tags: Dal, Indian, Mango, Side Dish
December 28, 2021
---
Packed with bold and delicious flavors and super easy to make- this Thai chicken larb salad recipe is a must-try if you're trying to eat healthily. What is Thai Chicken Larb Salad? Authentic Thai chicken larb salad is made using minced chicken and has the powerful flavors of lime, mint, and fish sauce. You might...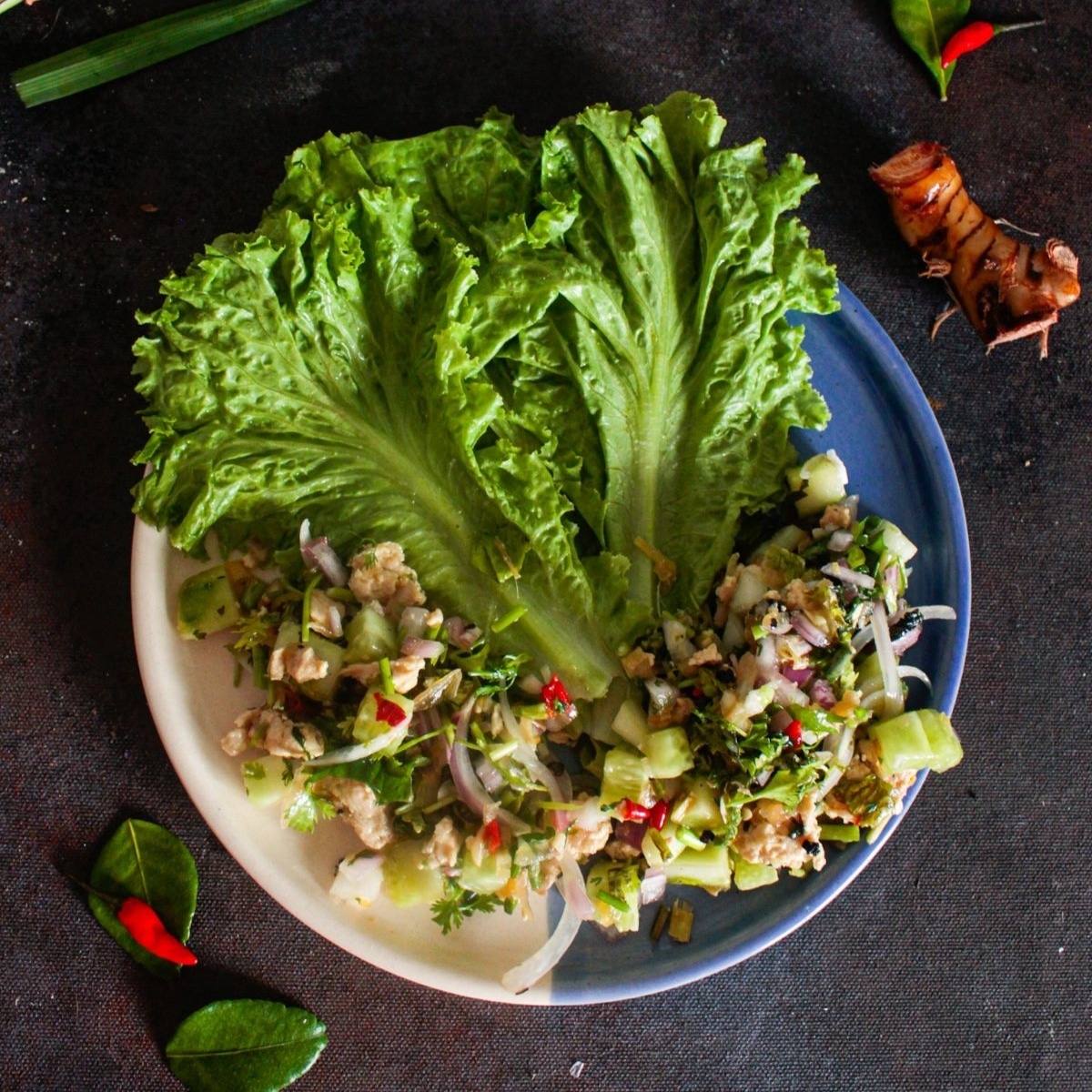 December 27, 2021
---
Loaded with flavor and incredibly easy to put together- this Thai curry noodle soup is the recipe of your dreams! The flavorful, savory concoction can warm you up with one whiff of its rich aromas, and you might just forget that takeout. Thai Curry Noodle Soup The complex flavors are so easy to achieve, you...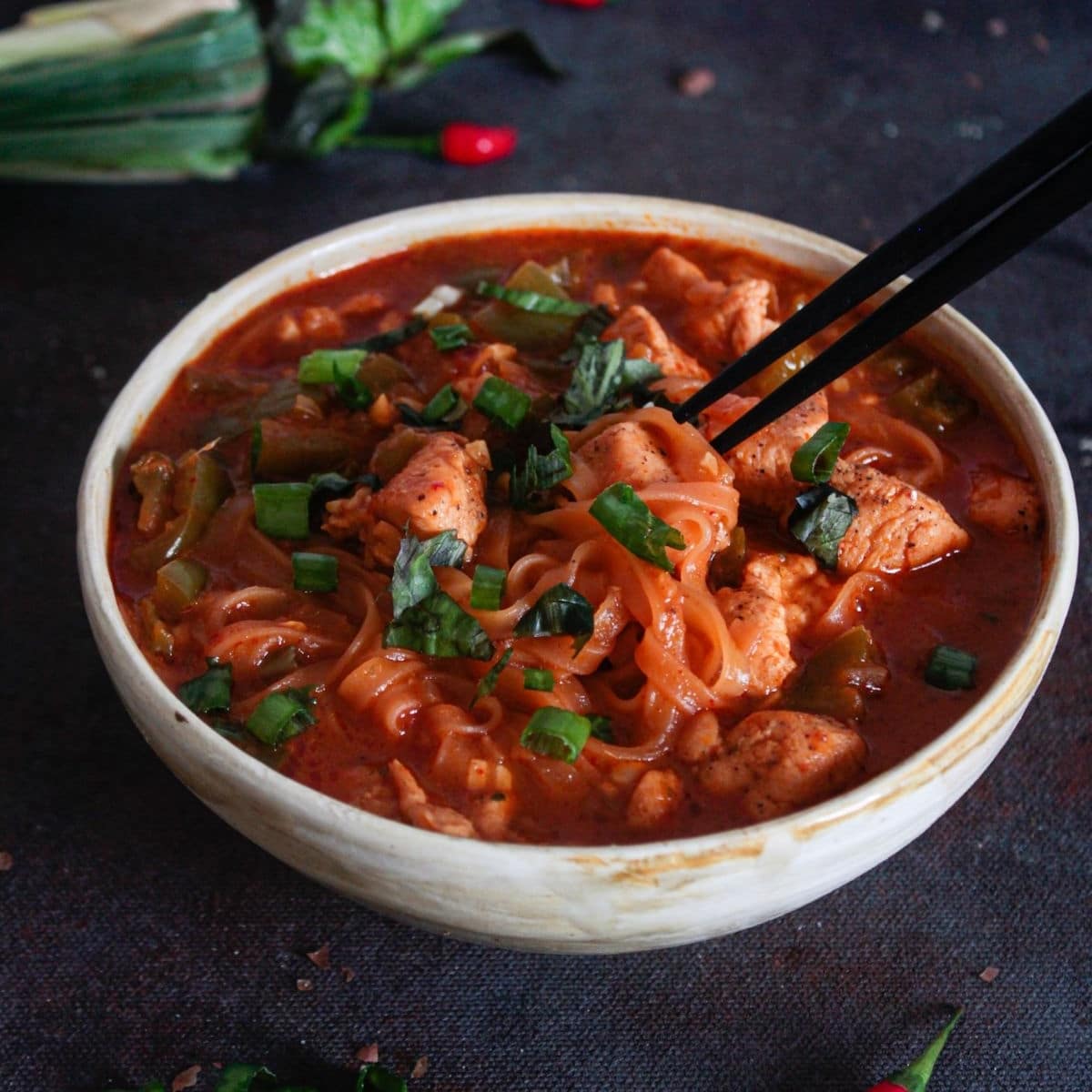 Tags: Curry, Main Dish, Soup, Thai
December 26, 2021
---
There are very few recipes in the world that need just a few simple ingredients and a little kitchen time to come out looking insanely delicious, and this Thai basil chicken recipe aka Pad Kraprow Gai is one of them. Pad Kraprow Gai With simple ingredients you likely already have on hand, this recipe comes...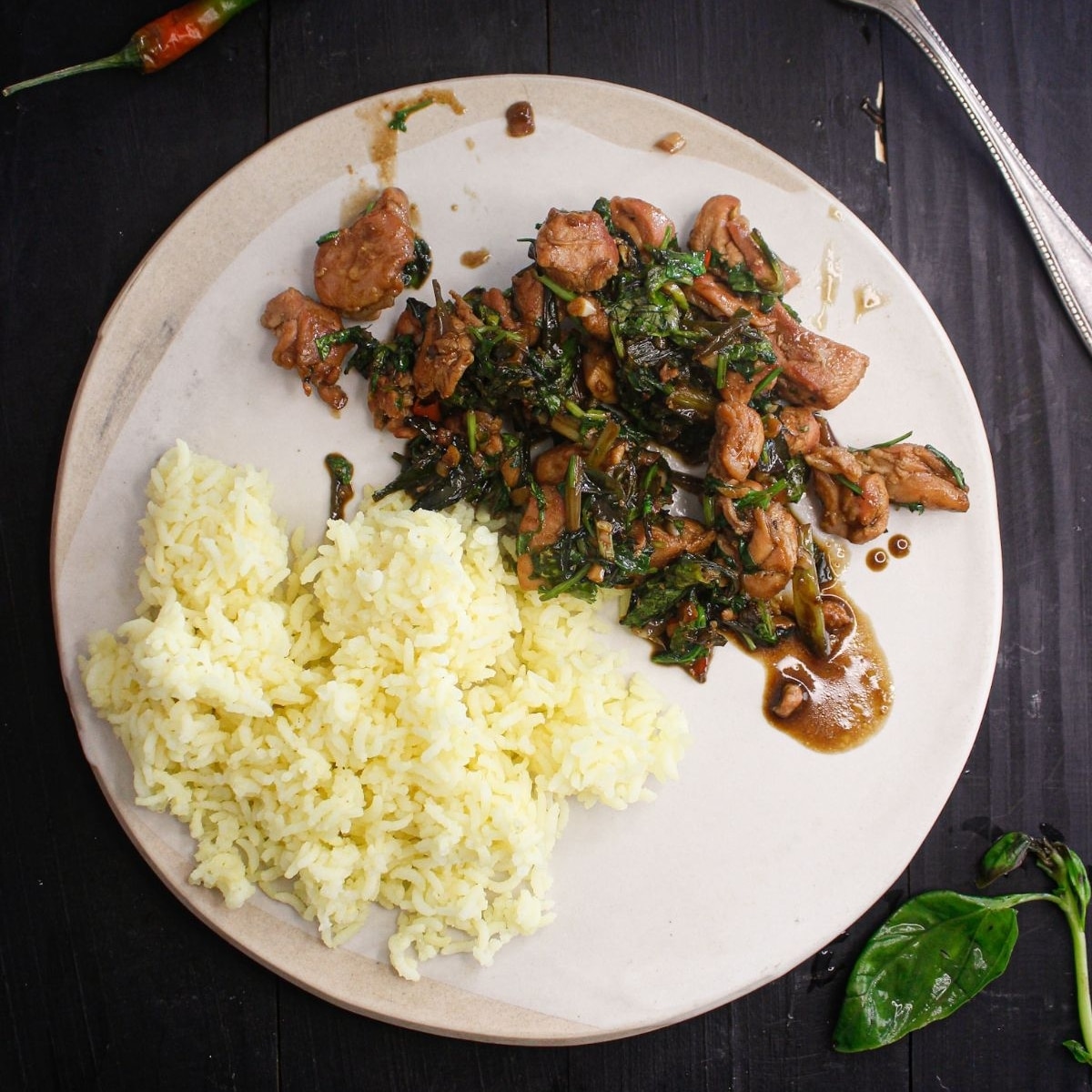 Tags: Chicken, Main Dish, Stir Fry, Thai Cuisine
December 24, 2021
---
Rich, aromatic, and made with simple ingredients, Besan halwa is a classic indulgent Indian dessert you definitely have to try out. Besan Halwa is a flavorful and aromatic Indian dessert that is most commonly made and served during festivals, weddings, and special occasions. It might sound fancy, but it is actually pretty easy to make....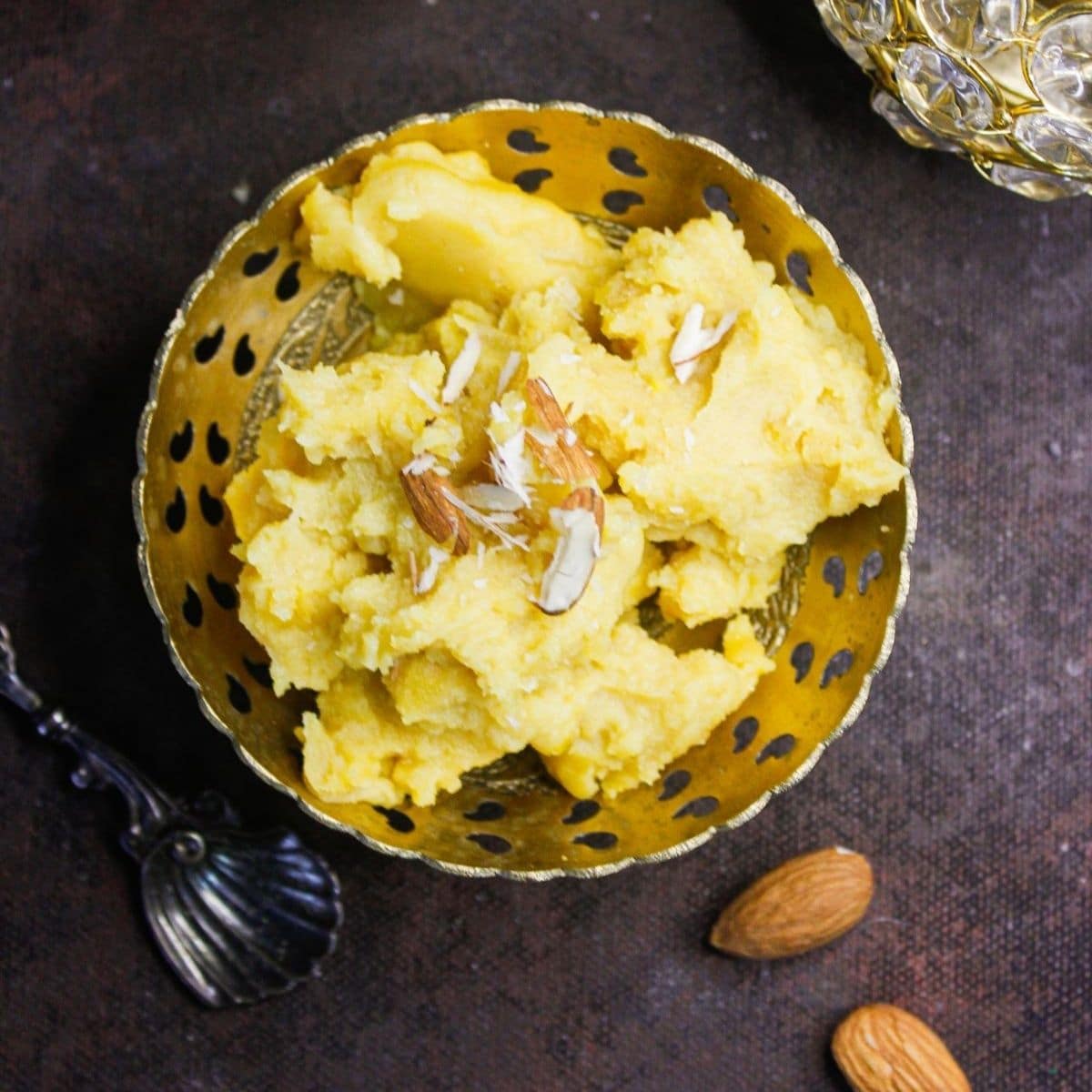 December 18, 2021
---
This fish-in lemony potato gravy is the perfect, light, and easy dinner to whip up on a lazy weeknight. Indian Fish in Lemony Potato Gravy There's just something about the simplicity and versatility of fish that makes it such a great protein to work with, regardless of what you're trying to create. And if you...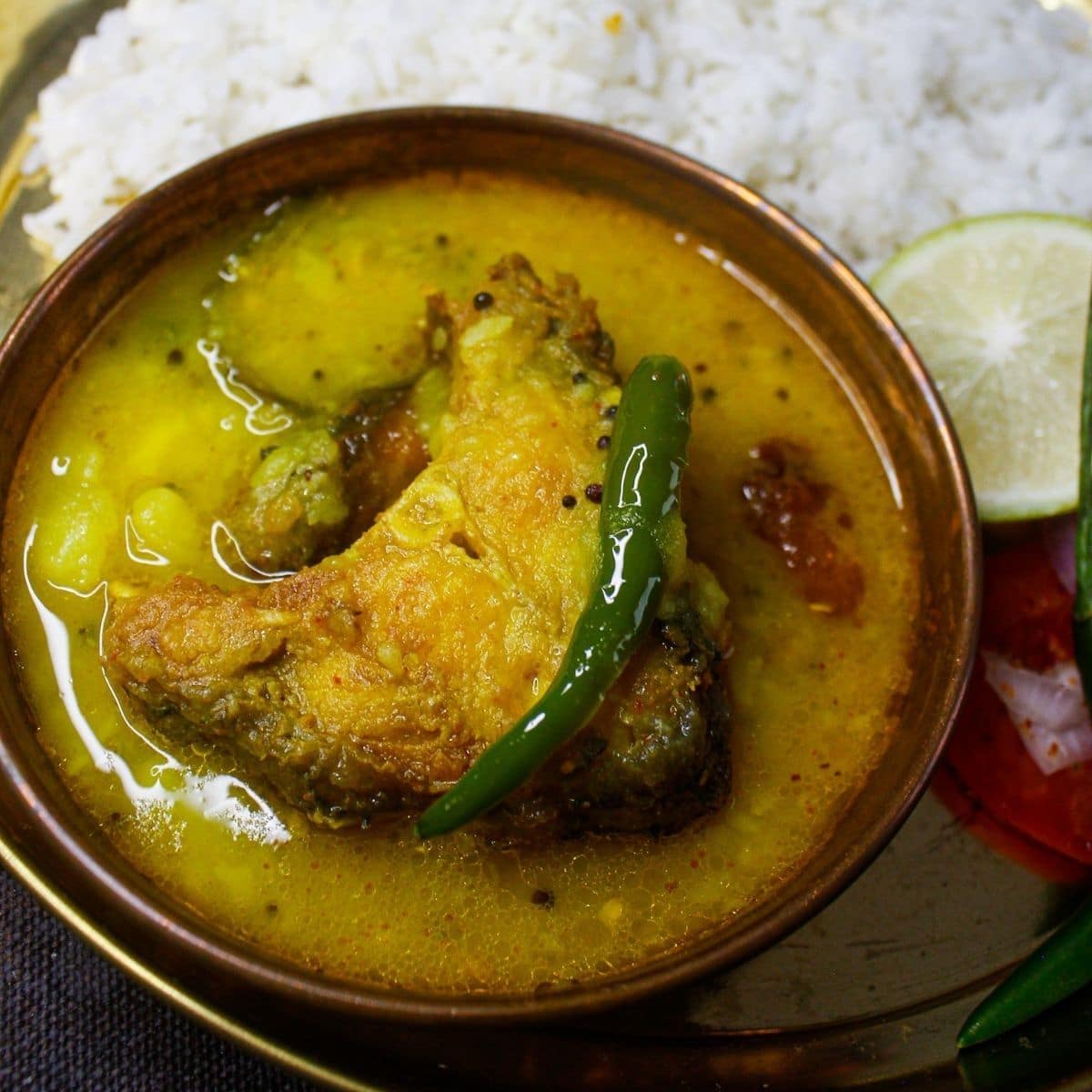 Tags: Fish, Indian, Lemon, Main Dish, Potatoes
December 1, 2021
---
Page 1 of 24