Found 162 Results
Page 1 of 18
Packed full of flavor, crispy on the outside, and soft on the inside- that's what a basic aloo paratha is all about! This stuffed flatbread is a staple in most Indian households and can be a super healthy and filling breakfast or snack option. Ready to give this easy aloo paratha recipe a shot? Here's...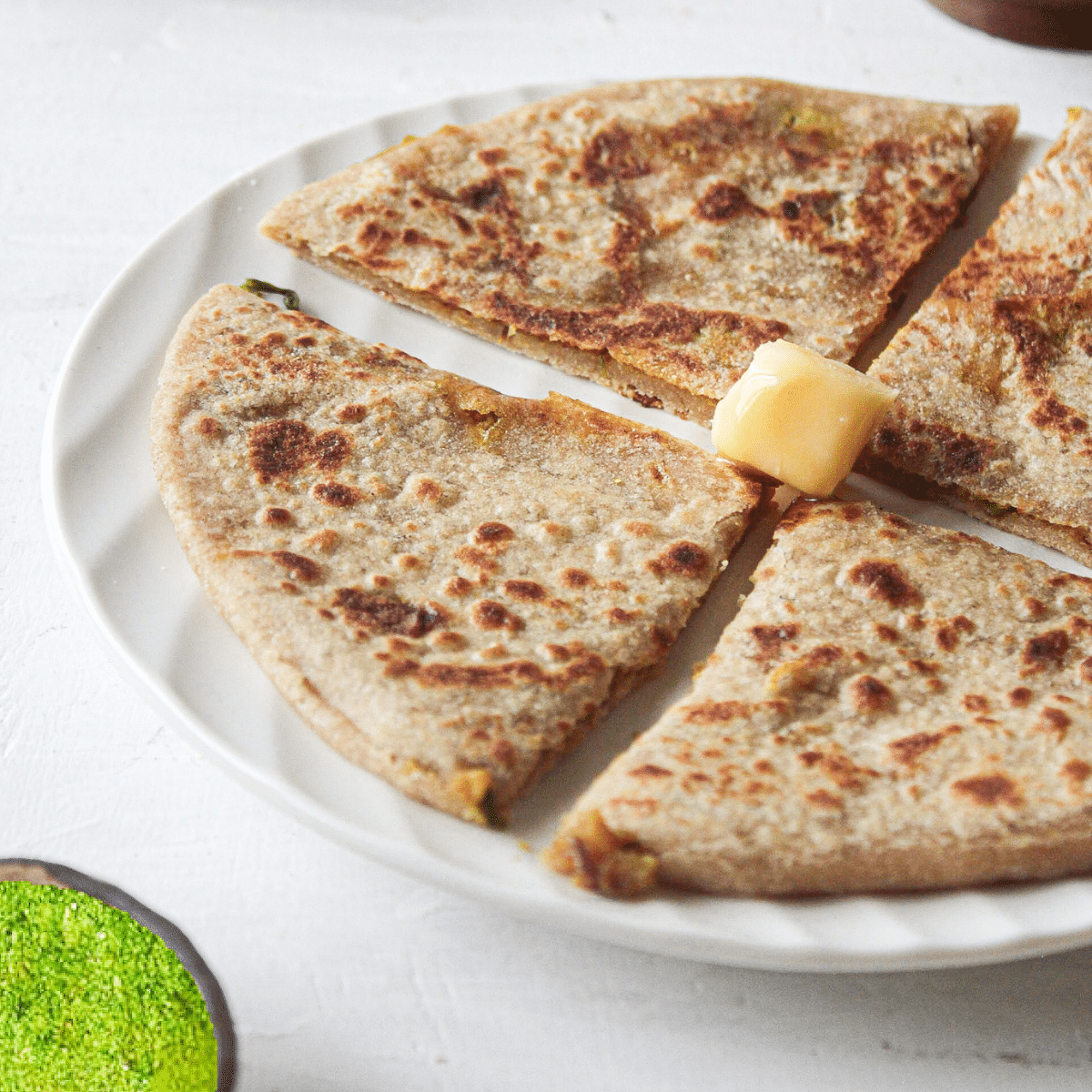 Tags: Appetizer, Bread, Indian, Side Dish
June 20, 2021
---
There's nothing like sipping on a cool and refreshing drink on a warm summer afternoon, and this Indian-style tamarind concentrate cooler is just that and more! This drink is surprisingly easy to make and you can prep it in advance! Plus, it is actually super healthy too! What Do I Need For this Tamarind Concentrate...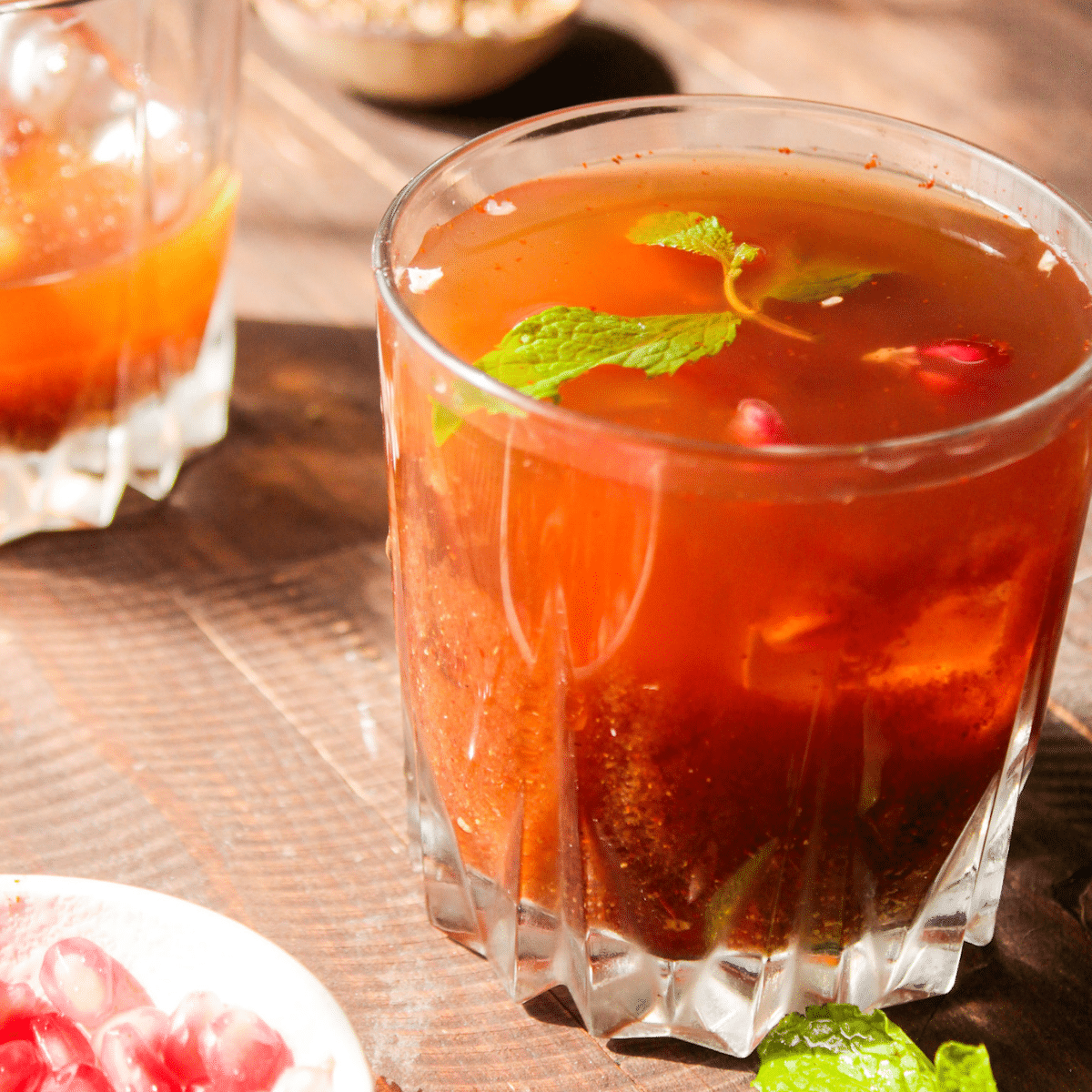 June 18, 2021
---
Flavourful, super easy to make, and incredibly versatile- that's what this Indian lemon rice recipe is all about. Whip up this easy dish using a handful of pantry staples and team it up with a nice Indian curry or just have it as is! With the perfect balance of flavors, this rice recipe might just...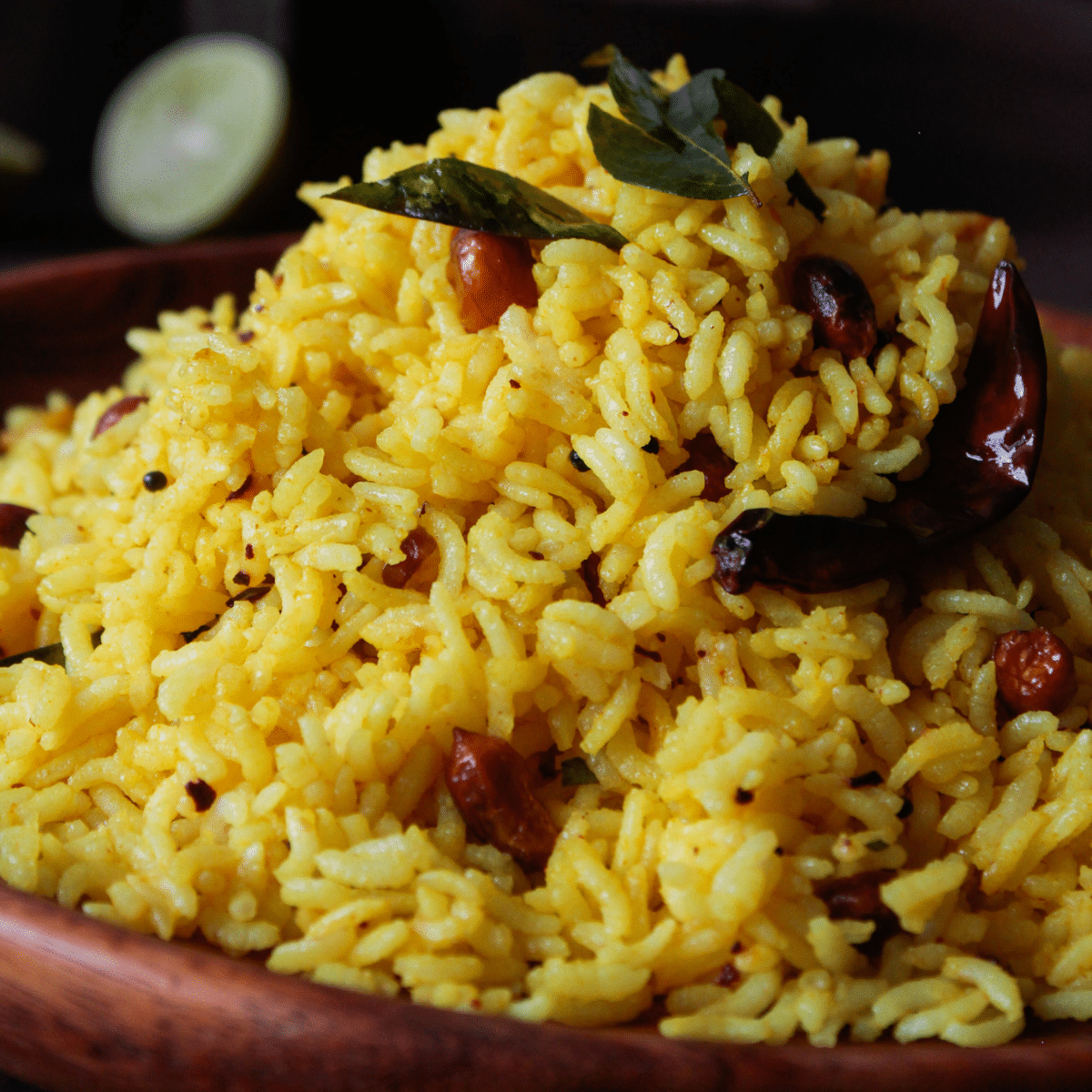 June 17, 2021
---
On the hunt for some comfort food to dig into after a long day at work? Something that can get ready quickly and doesn't need a lot of effort to make? Give this quick khichdi recipe a shot! It's the perfect combination of rice, lentils, and delicious flavor! If you're wondering what khichdi is, it is...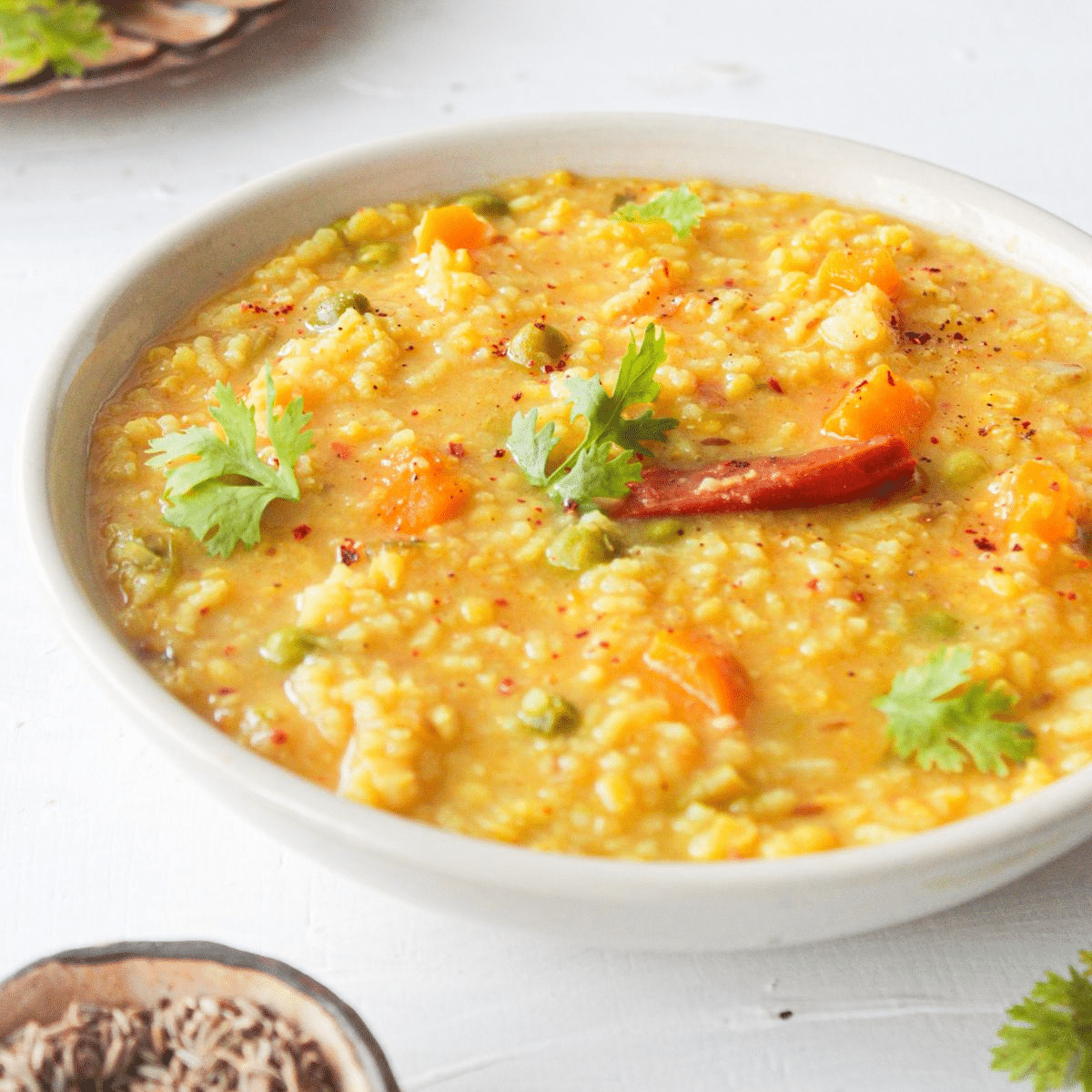 Tags: Indian, Lentils, Rice, Side Dish
June 16, 2021
---
Aloo Posto is a Bengali delicacy. Aloo means potatoes and posto is poppy seed. In layman's terms, this is a dish of potatoes coated with poppy seed paste. Simple, isn't it? But even though this dish is quite simple, it is delicious. All you need is some steamed rice to enjoy this dish with! Aloo...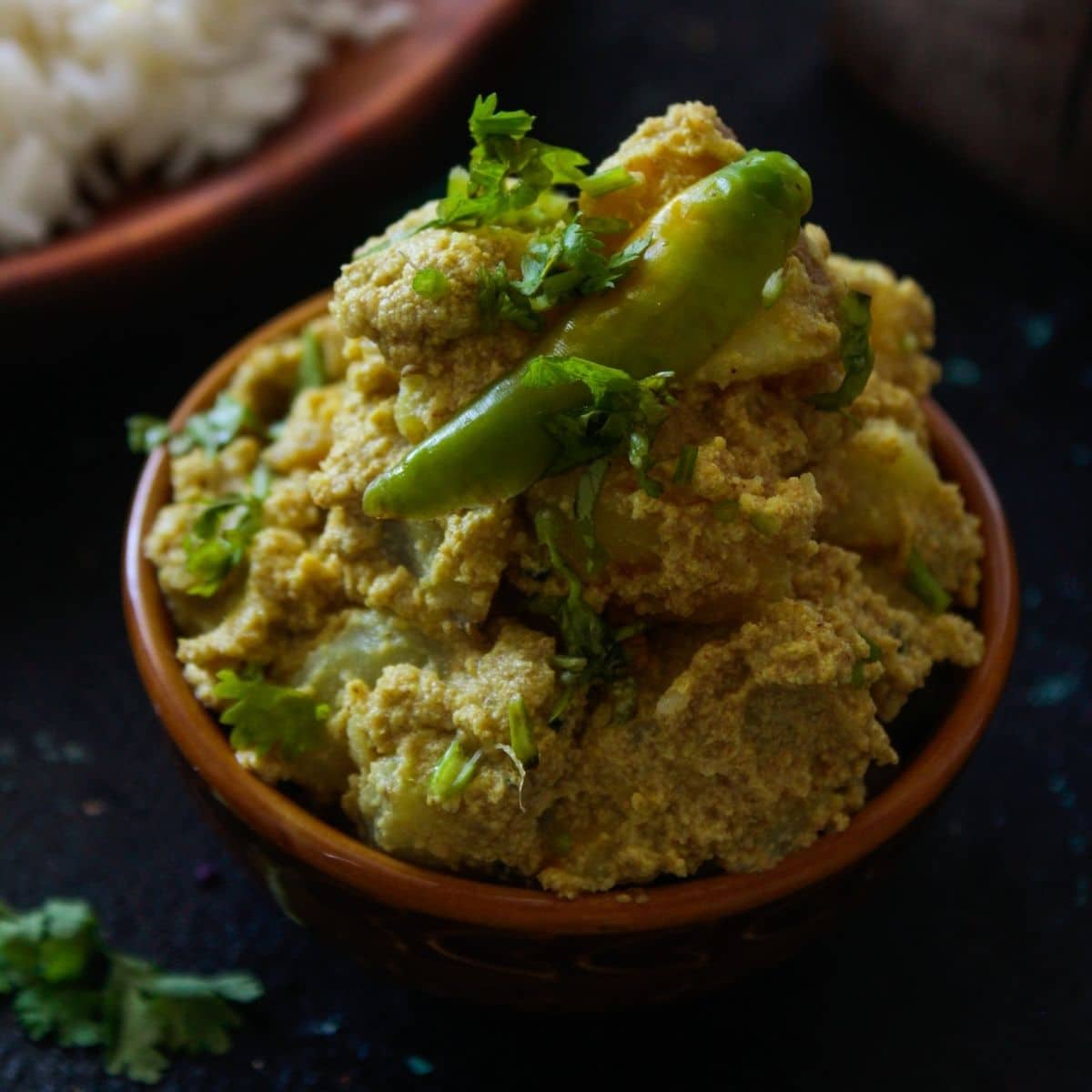 Tags: Indian, Poppy Seeds, Potatoes
June 15, 2021
---
As surprising as it may sound, the chicken vindaloo recipe is derived from a Portuguese dish by the name of carne de vinha d'alhos. This dish is quite popular in Goa, Konkan regions, Kerala, and other parts of Southern India. A simple preparation of marinade creates a rich and spiced vindaloo that is perfect for...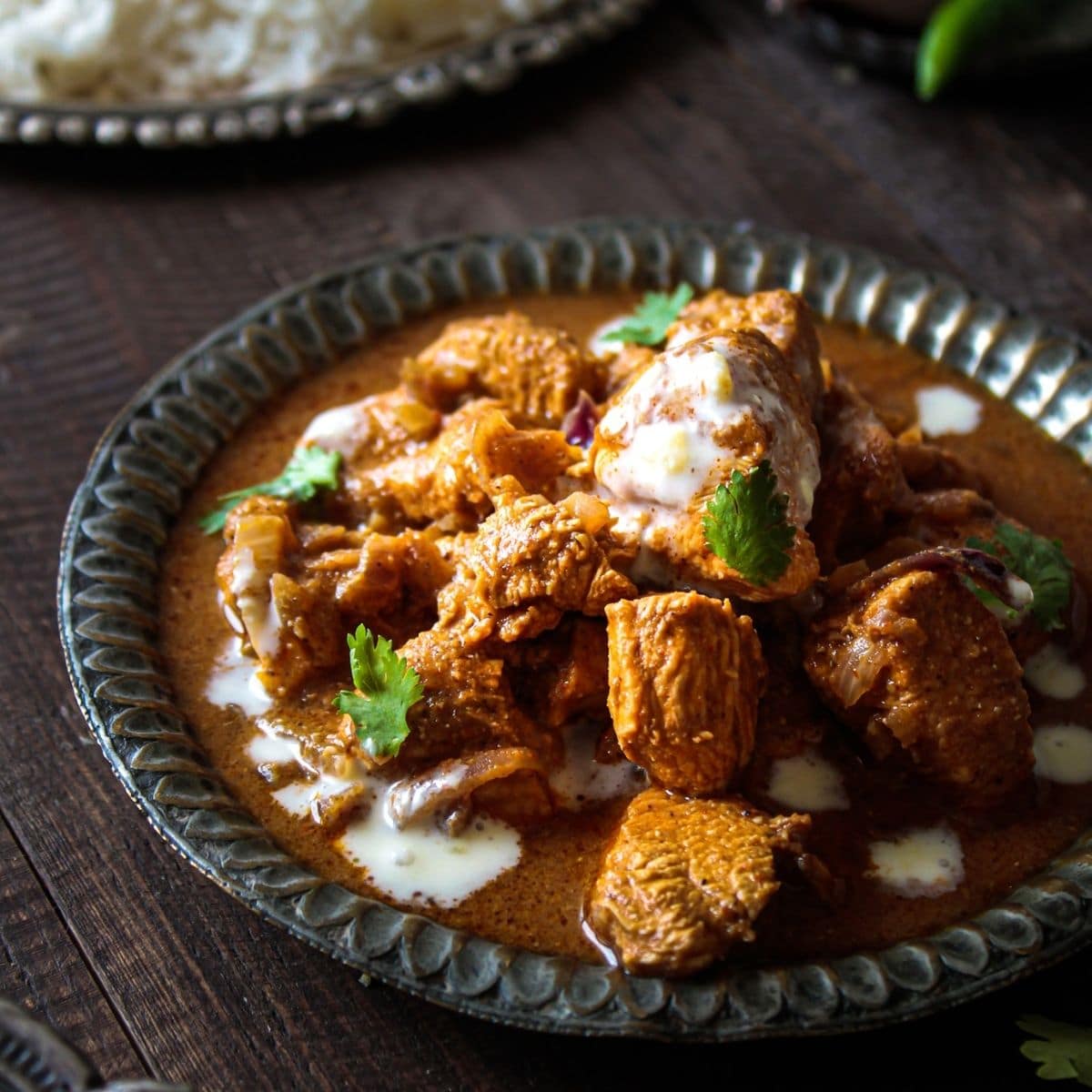 June 14, 2021
---
This delightfully spiced traditional Punjabi egg curry recipe is going to become one of your favorite vegetarian curry meals. High in protein and loaded with layers of flavor, it's a perfect choice when you want something just a bit more satisfying without feeling heavy. Egg Curry Recipe The highways in India have these tiny little...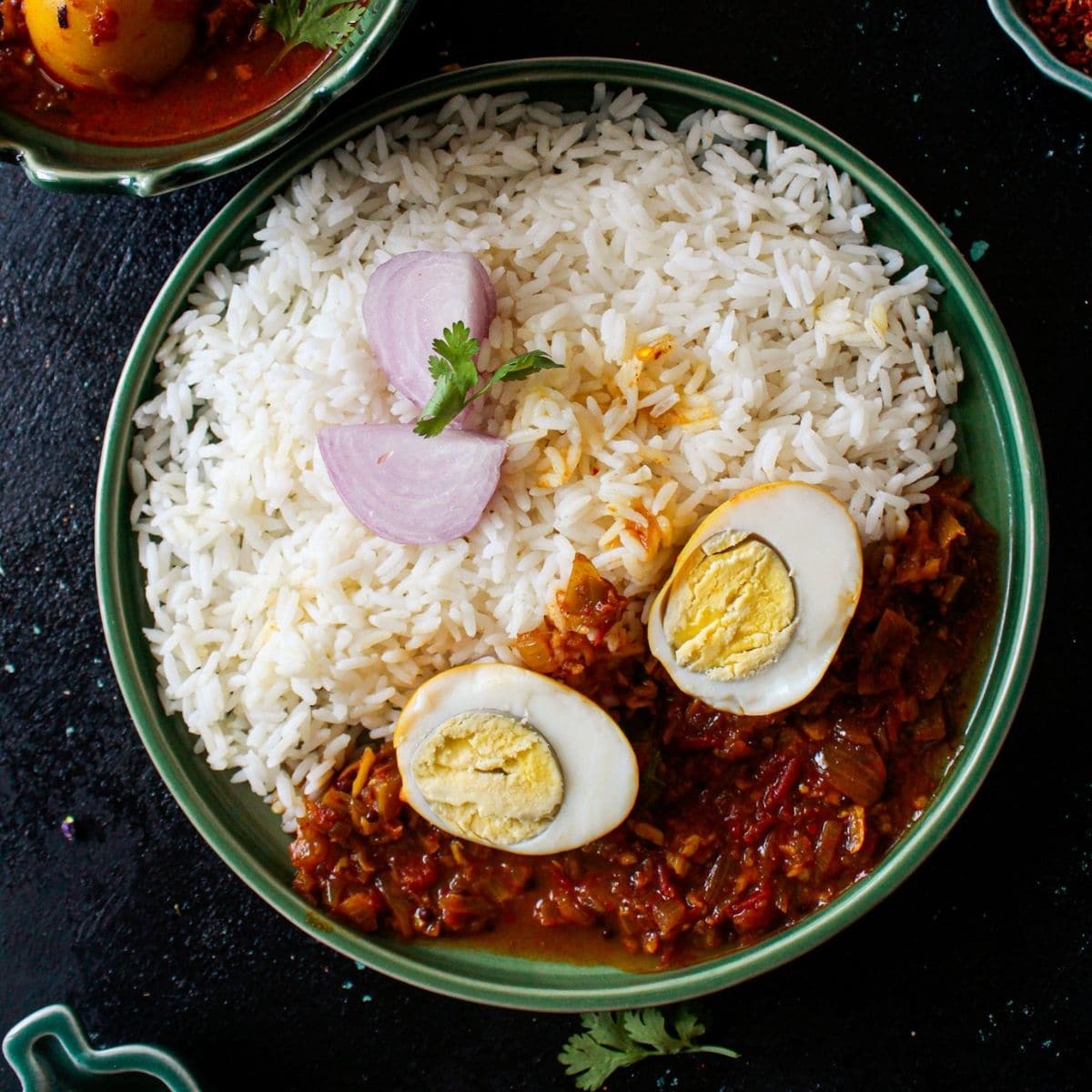 Tags: Curry, Indian, Main Course
June 12, 2021
---
As the name suggests, Aloo Gobi has two main elements - Aloo meaning potatoes and the Gobi meaning cauliflower. This is a stir fry dish that is packed with the goodness of Indian spices and is one of the most popular dishes of Indian households. Even people outside India have been known to devour this...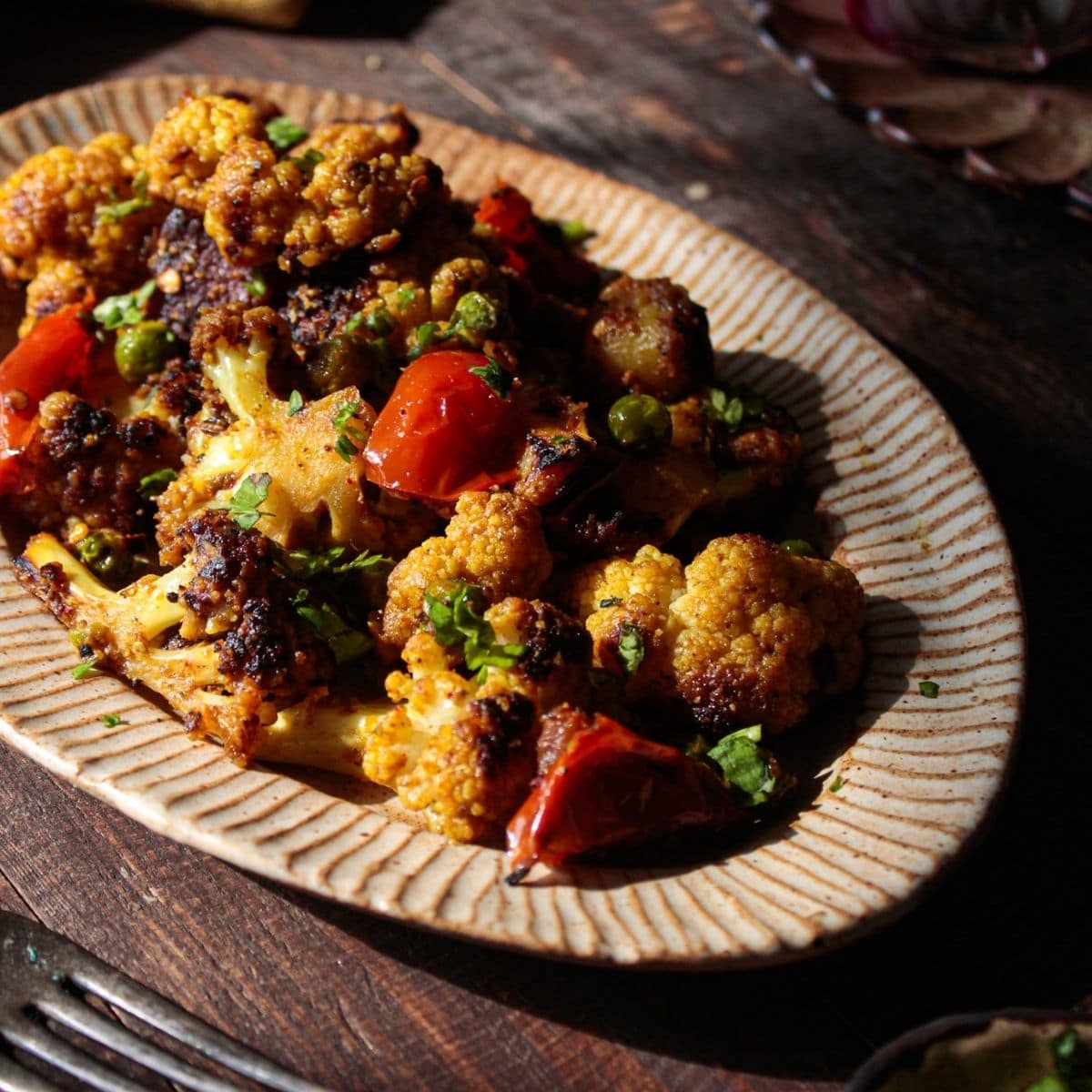 Tags: Indian, Potatoes, Stir Fry
June 8, 2021
---
Mushroom Masala is a humble curry that is quite enjoyable with Indian bread and plain steamed rice. The earthy mushrooms, fresh tomatoes, potatoes, and aromatic spices work together quite well to make this dish sing in flavors. It is quite easy to prepare and gets whipped up in just 20 minutes. Mushroom Masala Recipe Whether...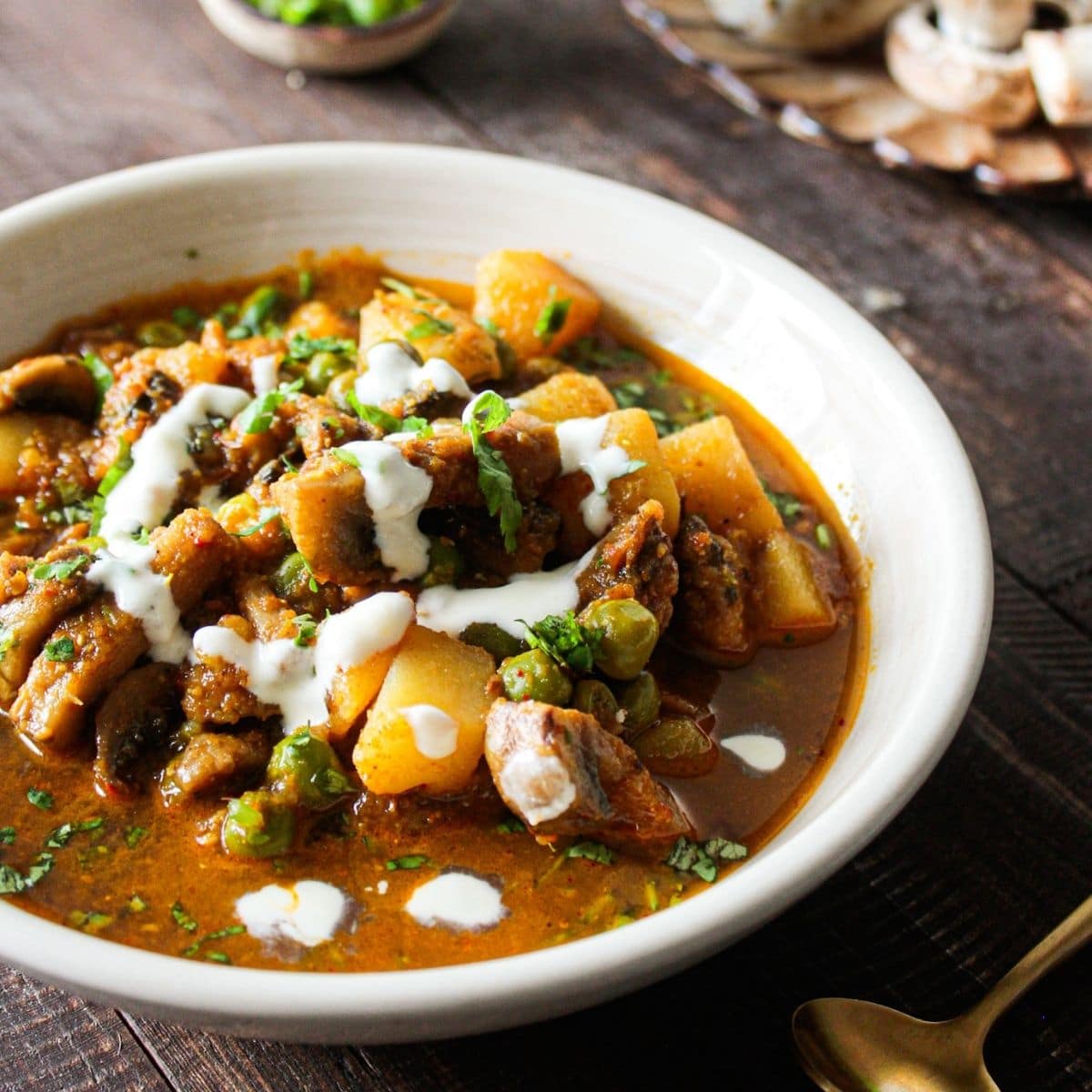 Tags: Indian, Mushroom, Side Dish
June 7, 2021
---
Page 1 of 18