Found 181 Results
Page 1 of 21
Loaded with flavor and deliciousness, here's another incredibly easy Indian curry recipe you just can't go wrong with. Try this mutton keema pav recipe when you're in the mood to whip up something for dinner that's definitely going to take your taste buds for a ride. What is Mutton Keema Pav? Mutton keema pav is...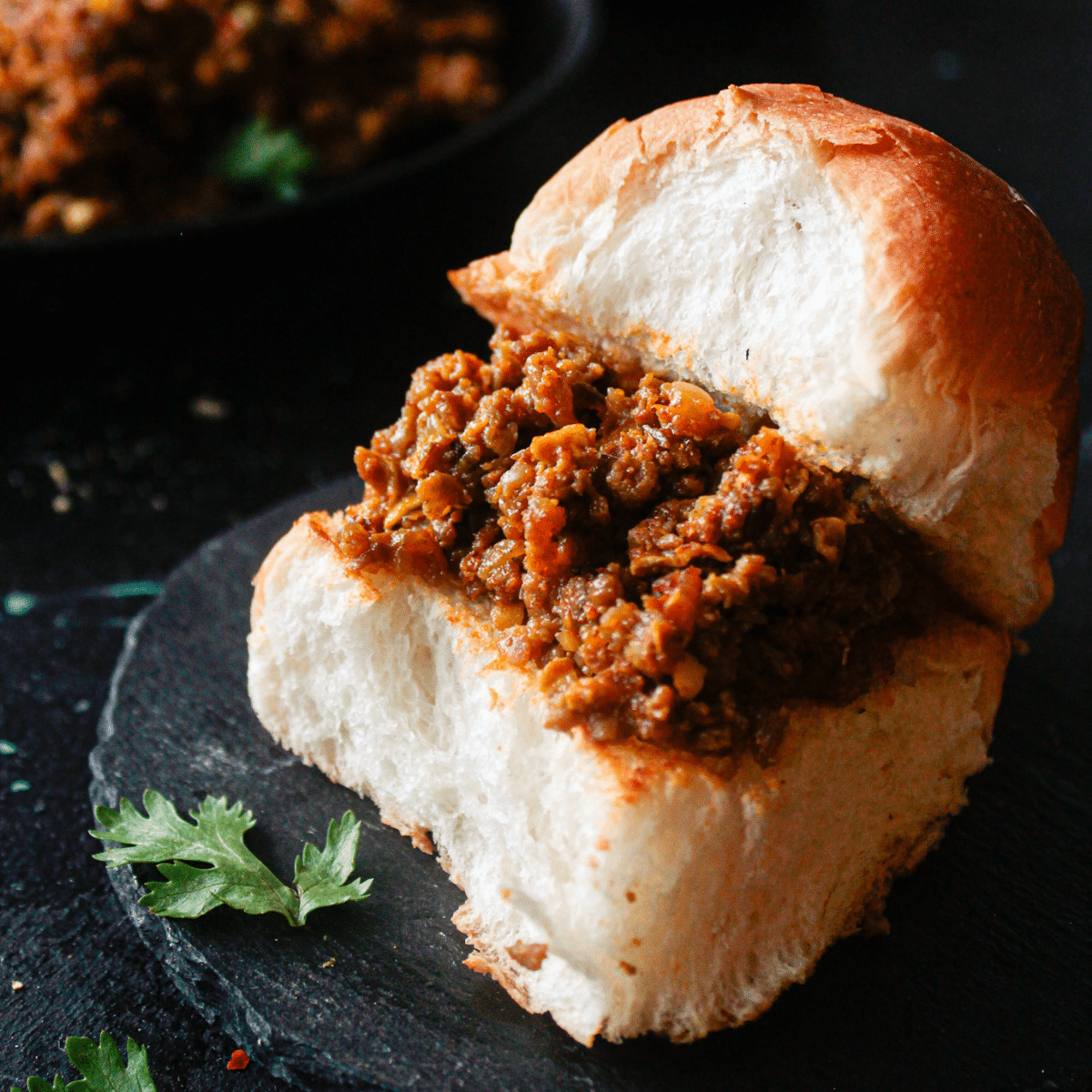 Tags: Curry, Indian, Main Dish
September 16, 2021
---
Super soft and spongy and with the perfect mix of sweet, salty, spicy, and tangy flavors, this Khaman dhokla recipe is worth a try when you're craving a quick snack to dig into in the evening. An Instant Pot, a stovetop, or a microwave, your ingredients, and 20 minutes are all you need to replicate...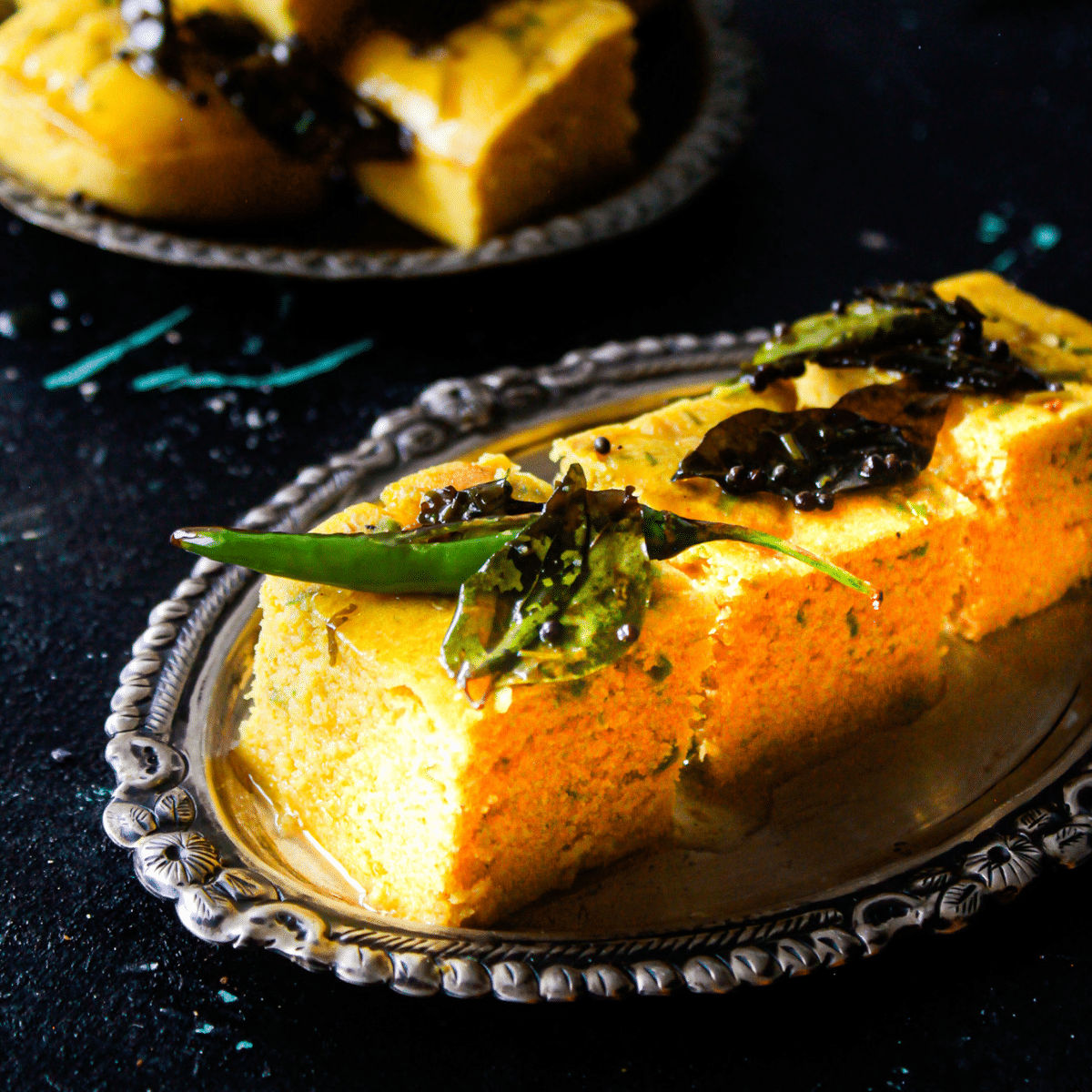 Tags: Breakfast, Cake, Dessert, Indian, Snack
September 10, 2021
---
Soups can be the perfect meal to whip up on the lazy winter evenings, and if you're looking to go beyond those basic soups and try something different, give this Bonda soup recipe a shot. Packed with Indian flavors and the protein punch from the lentils, this soup is more filling than you'd expect. Scroll...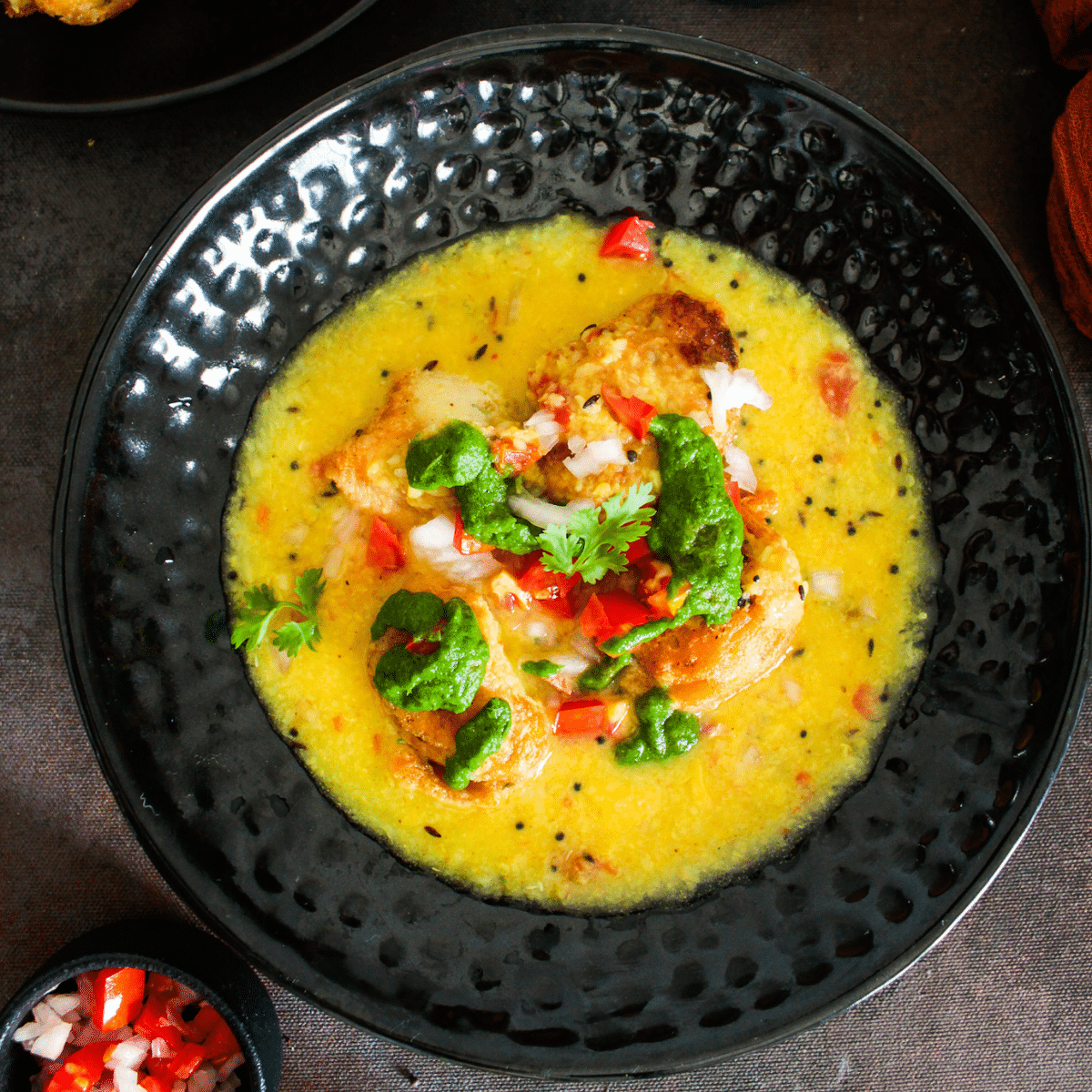 September 8, 2021
---
Are you looking for a side dish to pair with your Indian curries and mains? This baingan bharta recipe is an absolute must-try. The complex blend of smoky and tangy flavors in this roasted mashed eggplant recipe will have you thinking it took hours to make the dish, but in reality, it is super easy...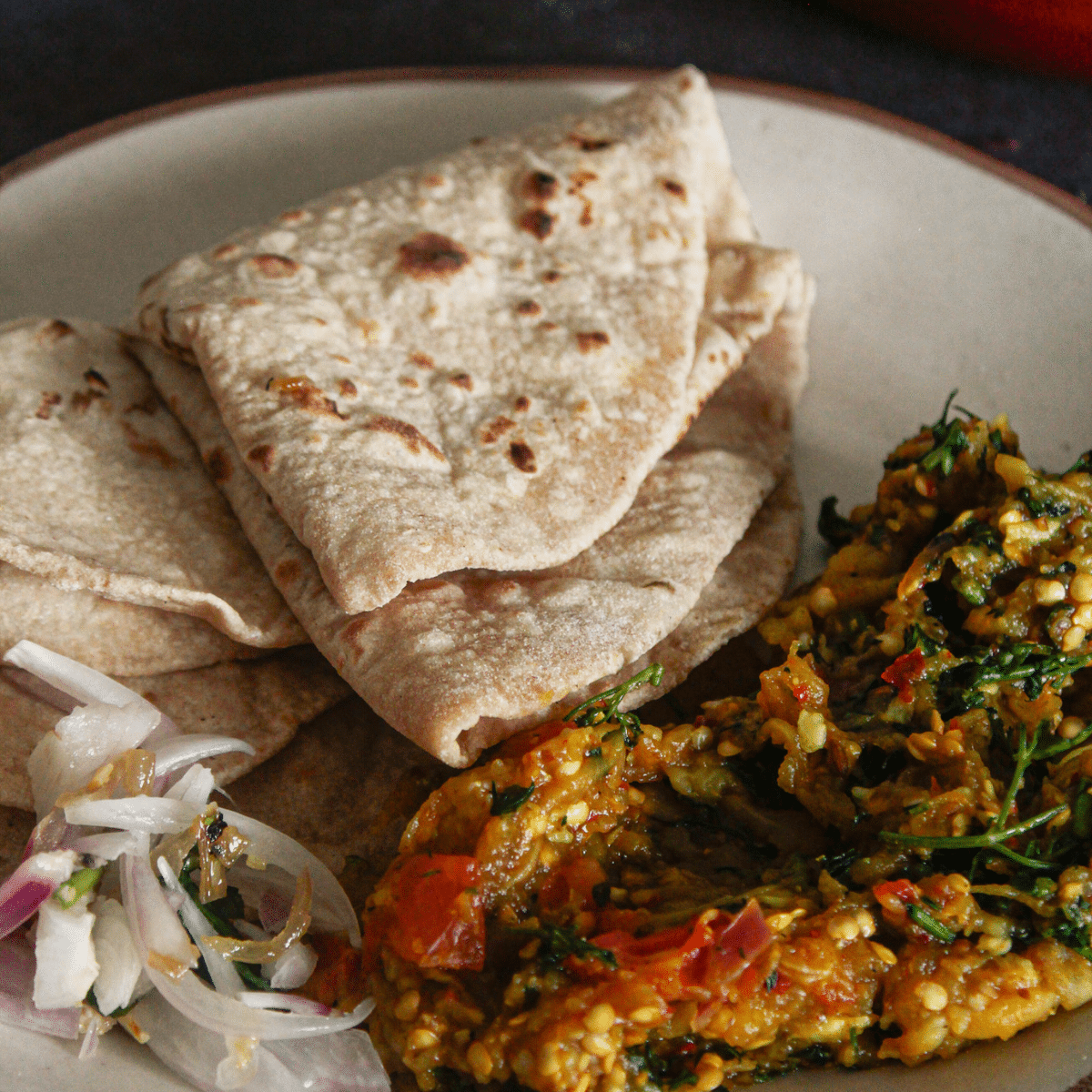 September 7, 2021
---
Comfort food means different things to different people, but in general, it is all about digging into a wholesome meal that has just the right flavor balance to make you feel good. For Indians, comfort food revolves around curries, and this easy Punjabi kadhi recipe is a complete crowd-pleaser. The dish is complex, has many layers,...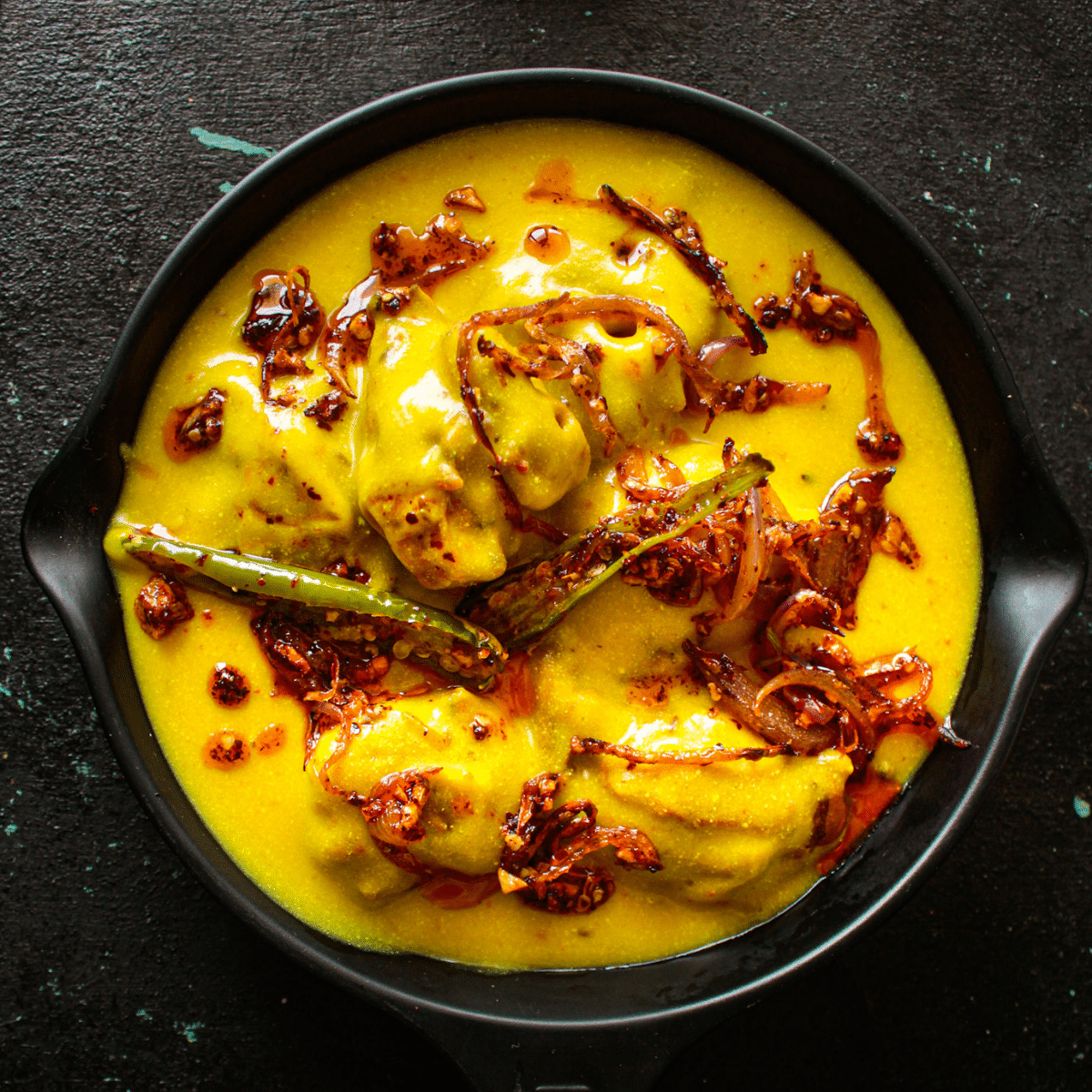 August 9, 2021
---
Crispy on the outside and soft on the outside- just how it should be! The next time your evening hunger pangs hit, give this easy Sabudana vada recipe a shot! There is a teeny bit of prep time involved, but it is all totally worth it when you bite into the layers of flavor in...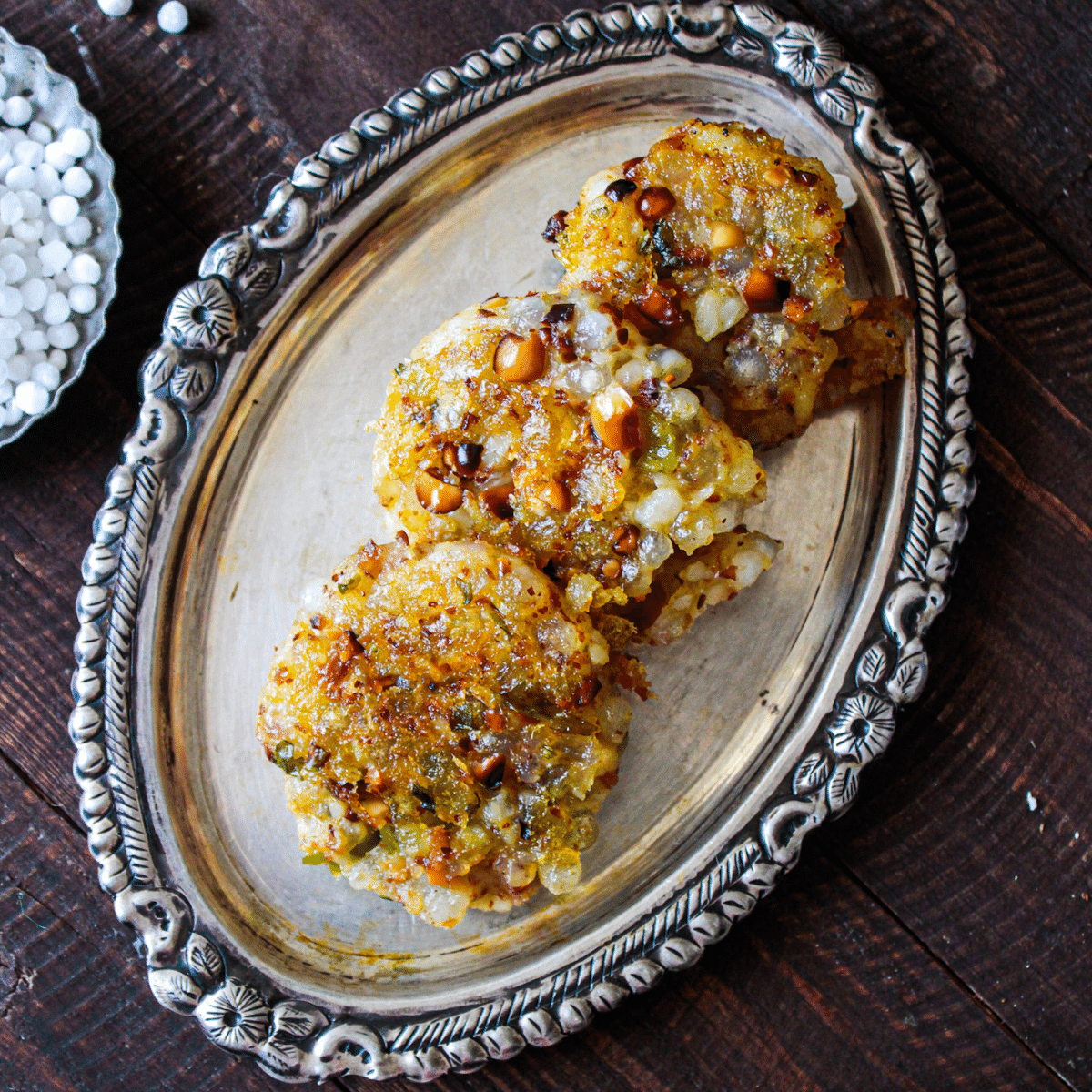 Tags: Appetizer, Indian, Snack, Tapioca
August 7, 2021
---
Indian cuisine is known for its curries- flavorful, comforting, and a treat for your taste buds. But there's one curry in particular, that goes beyond that and does more. Shahi paneer is a luxurious and creamy curry that has just the perfect balance of spiciness and richness to it. No wonder it is so popular in...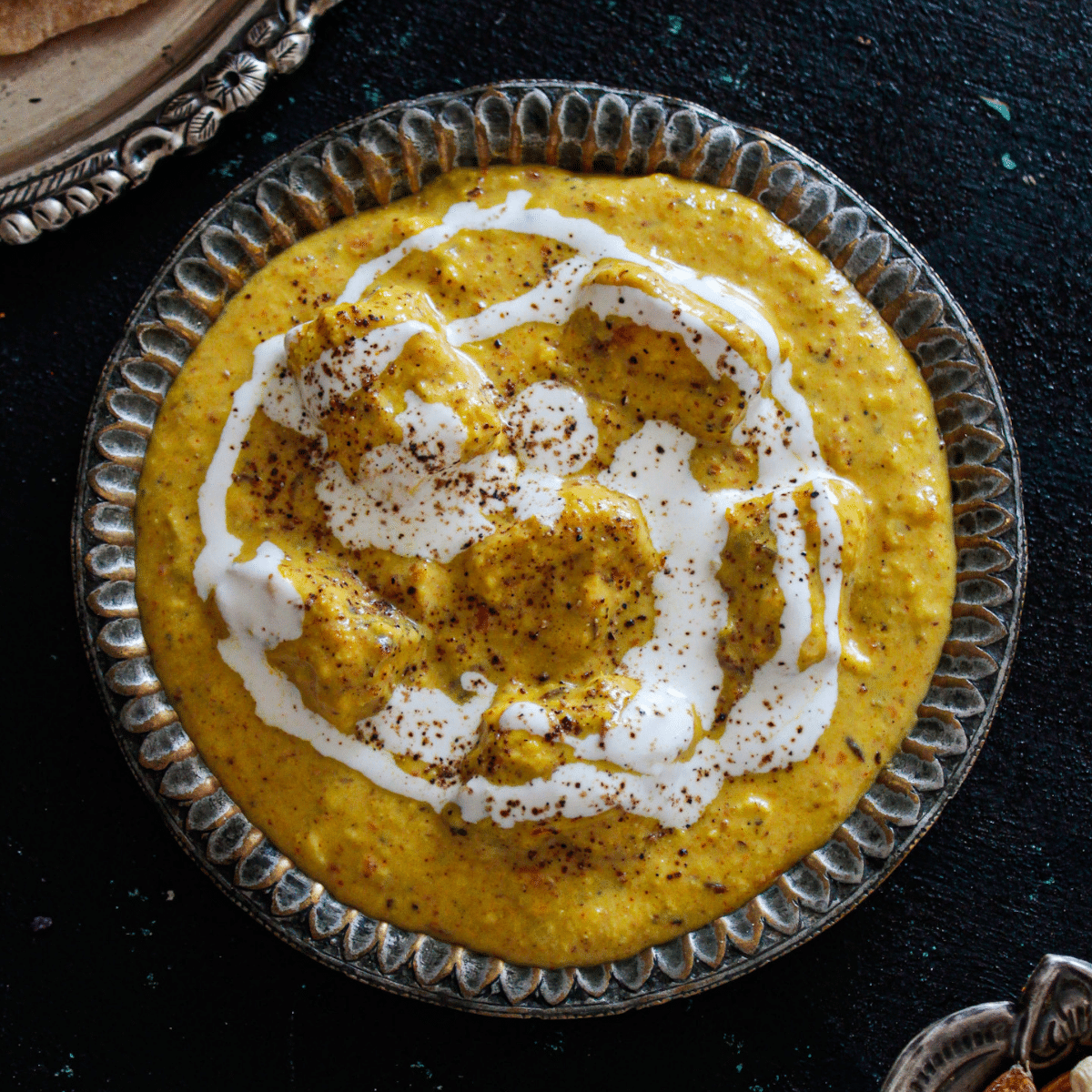 Tags: Curry, Indian, Paneer, Side Dish
August 6, 2021
---
We all love a good curry! It can be a nice comforting meal to dig into when you're feeling a bit down- right? But making a curry can be a teeny bit time-consuming, especially if you're making a chicken curry. You'll need to marinate the meat, let it cook on a low flame, and then...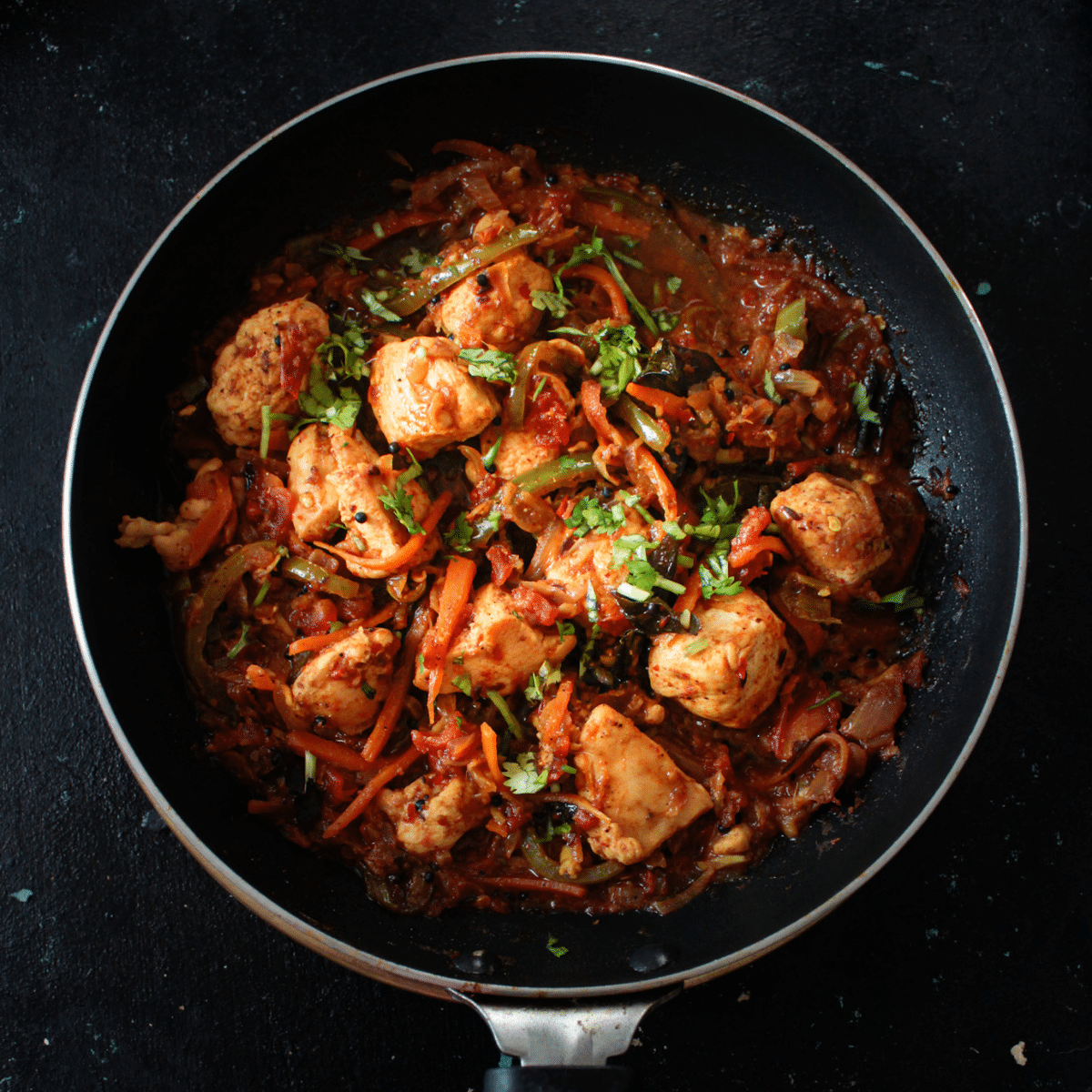 Tags: Chicken, Curry, Indian, Main Dish
August 3, 2021
---
Down for an incredibly easy dessert to treat yourself to after a long week at work? This cooling mango shrikhand recipe is just the thing you need. You'll be surprised at how simple it is, and how mind-blowing delicious it can taste. This Indian dessert recipe is a must-try if you've got a sweet tooth,...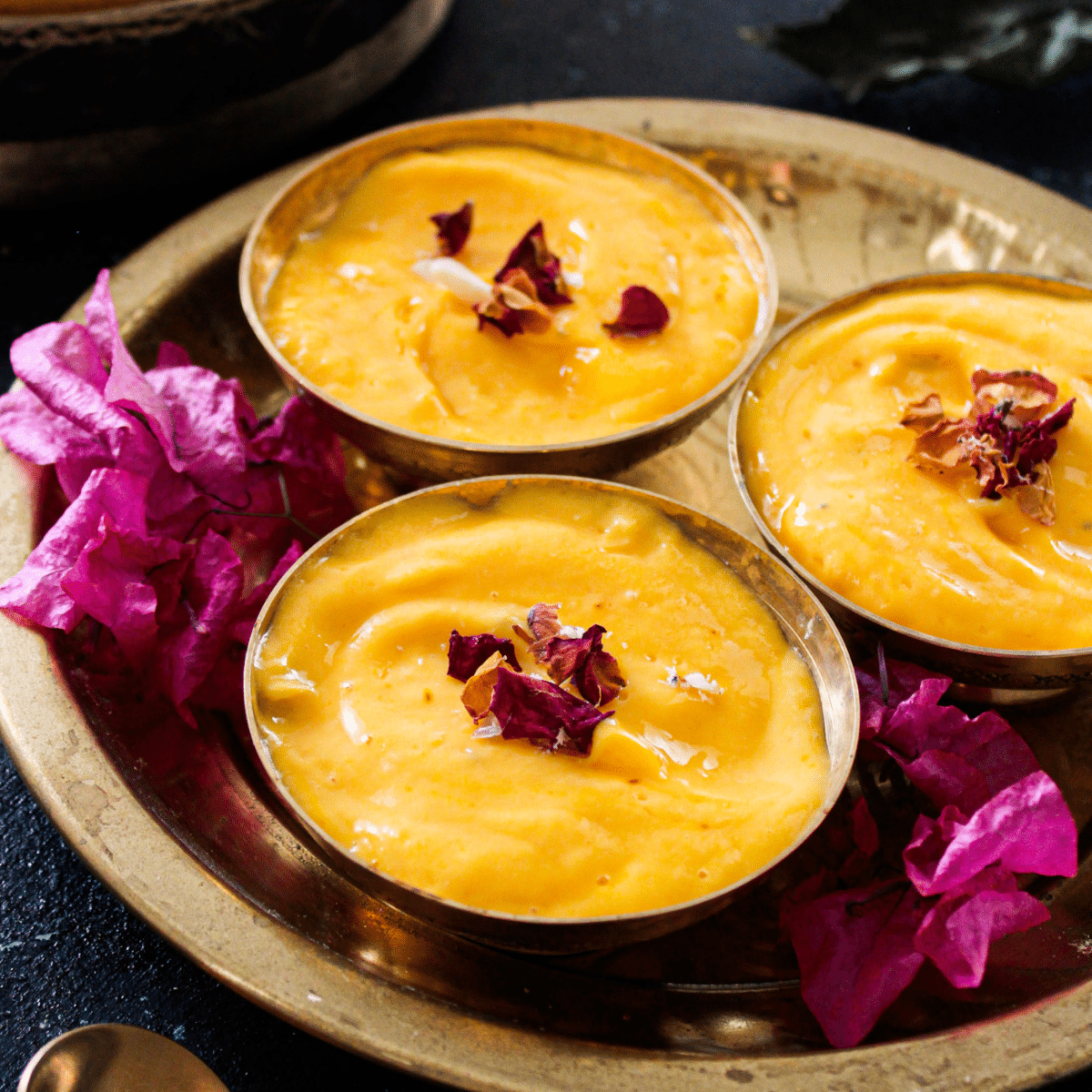 August 2, 2021
---
Page 1 of 21