Soft, pillowy, and filled with lemon flavor, these Italian Lemon Cookies (Anginetti) are perfect for any occasion. They are not too sweet and have a hint of vanilla you will love. Perfect with a cup of tea or coffee!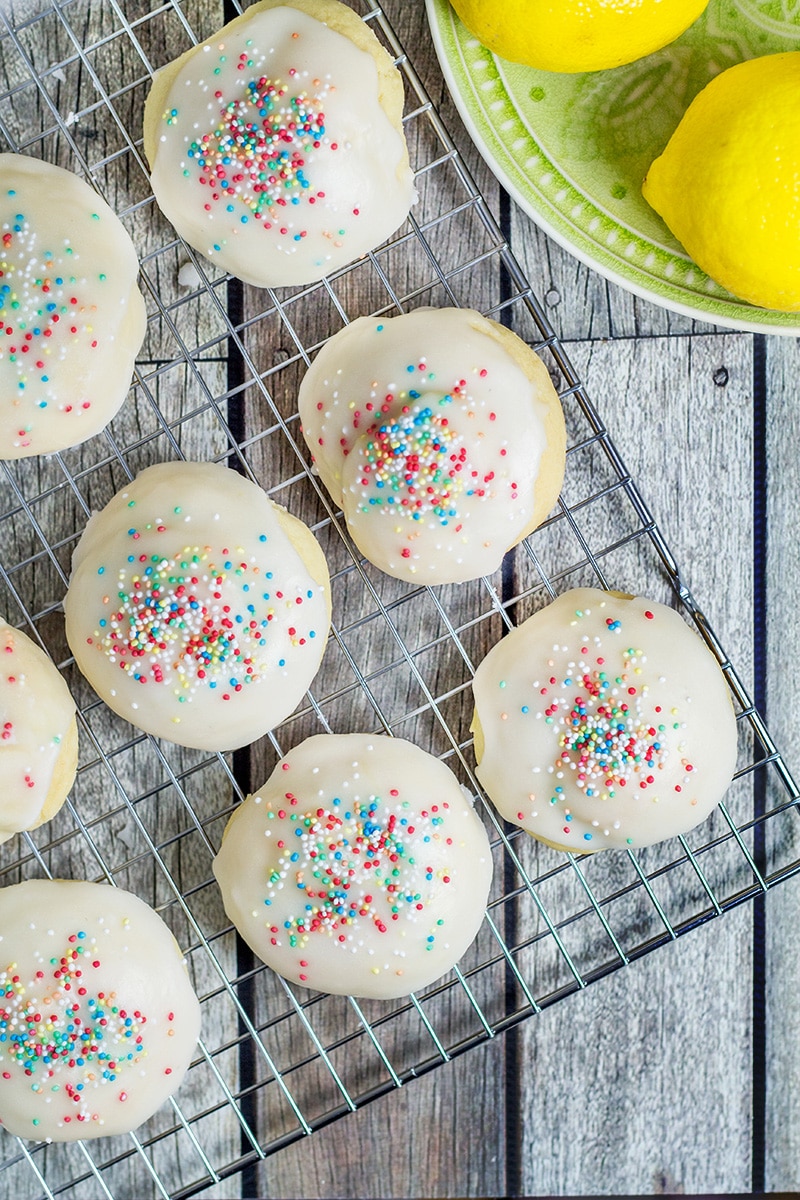 There is no hit and miss when we talk about Italian cuisine. You can blindly make any of their dishes and they will turn out great. That's why I am a huge fan and you will see lots and lots of Italian dishes on this blog. This time it's a dessert! Let me present you these Italian Lemon Cookies called Anginetti. They are everything you want cookies to be. Soft and pillowy, not too sweet, perfect with a cup of tea or coffee.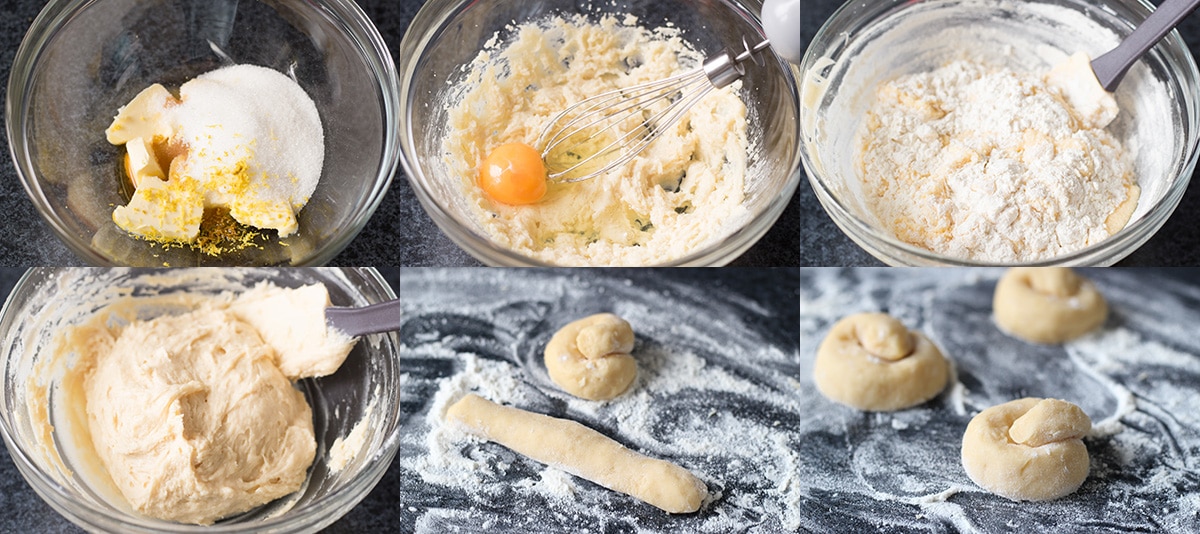 Information on these cookies is almost absent on the internet. Recipes - plenty of them; history or something like that - no, sir. Everything I have managed to find is that they are traditional in southern regions of Italy and their motherland is Naples. Well, we can't munch the history with a cup of tea, so we can live without it, I guess! The most important thing is the recipe itself and thanks God we have it.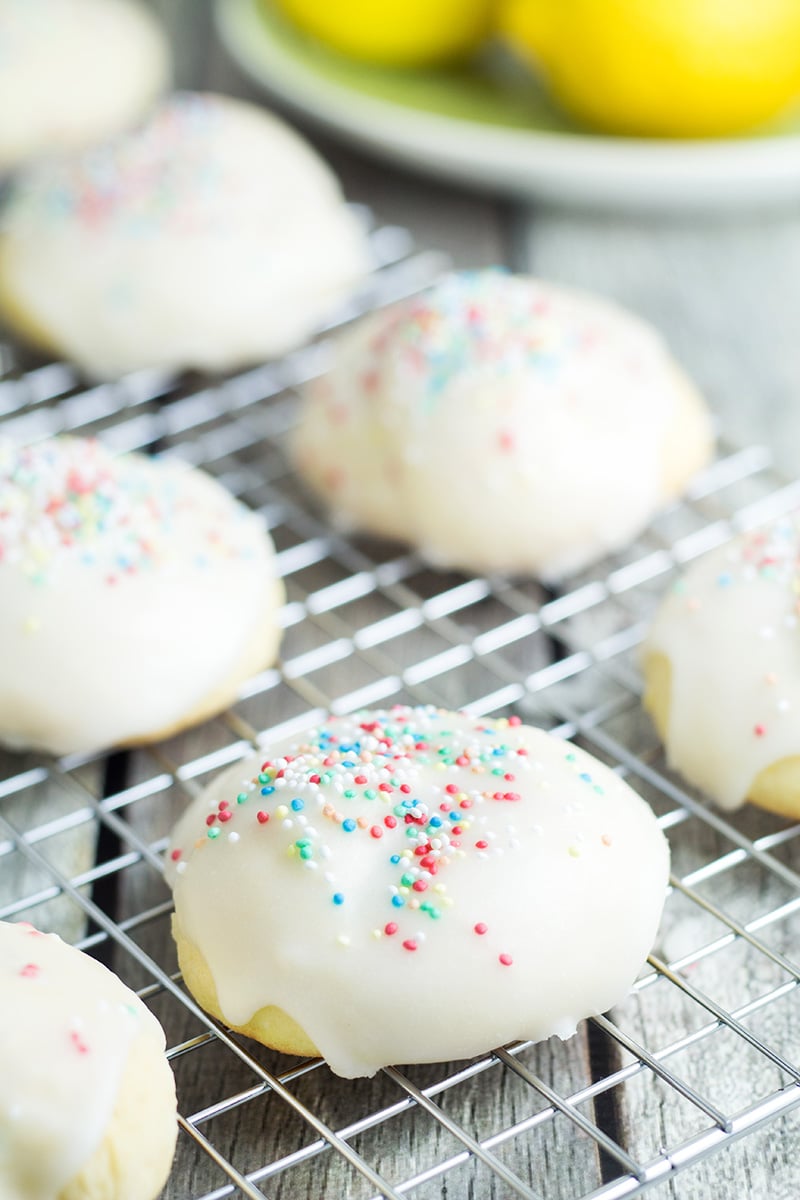 These Italian lemon cookies are high on my dessert chart mainly because, as already mentioned, they are not too sweet. Lemon zest inside them and lemon juice flavored confectioners' icing give these cookies a fresh, lemony taste which I love so much. The hint of vanilla is on point too. Colored sprinkles are optional but believe me, cookies look so much better with them (if you care for presentation).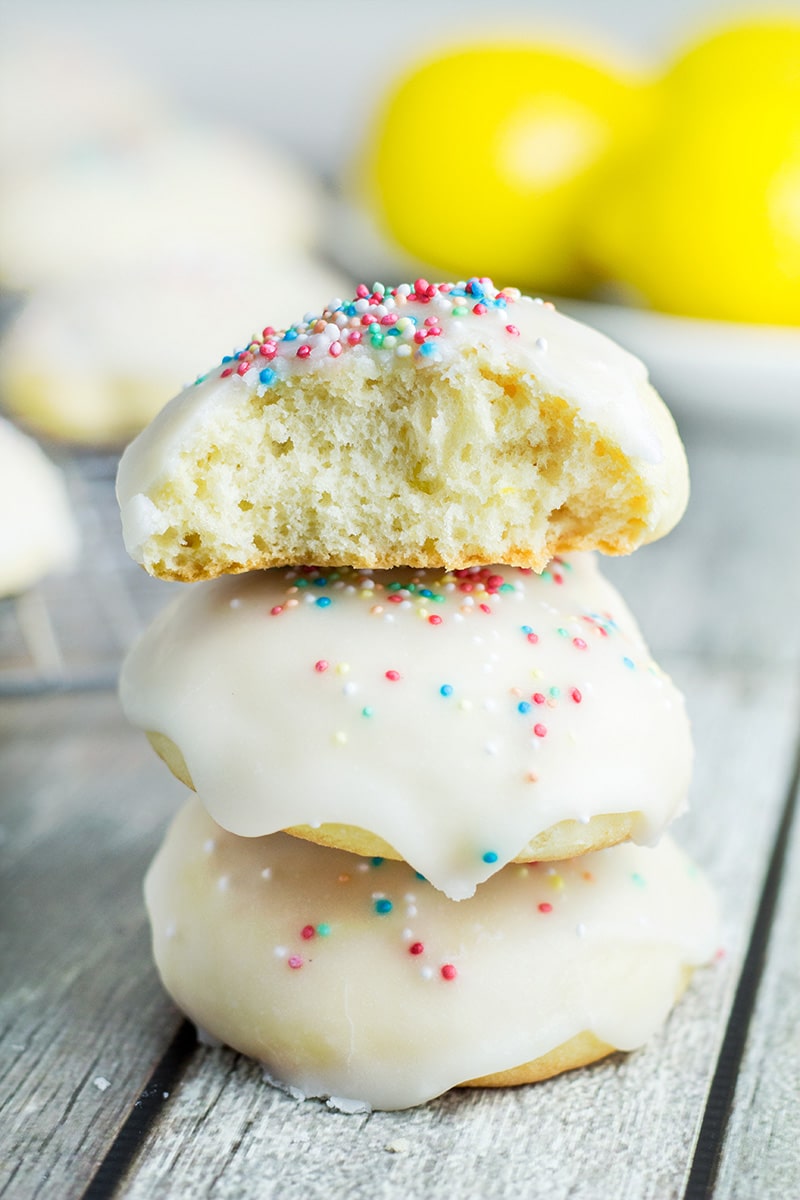 To conclude, I want to say that if you are looking for some homemade tasty baked goods, these Italian lemon cookies are a no-brainer. They are light and buttery with the fantastic lemon flavor. These cookies are perfect for a tea party or a holiday dinner. Keep in mind that they disappear at a speed of light!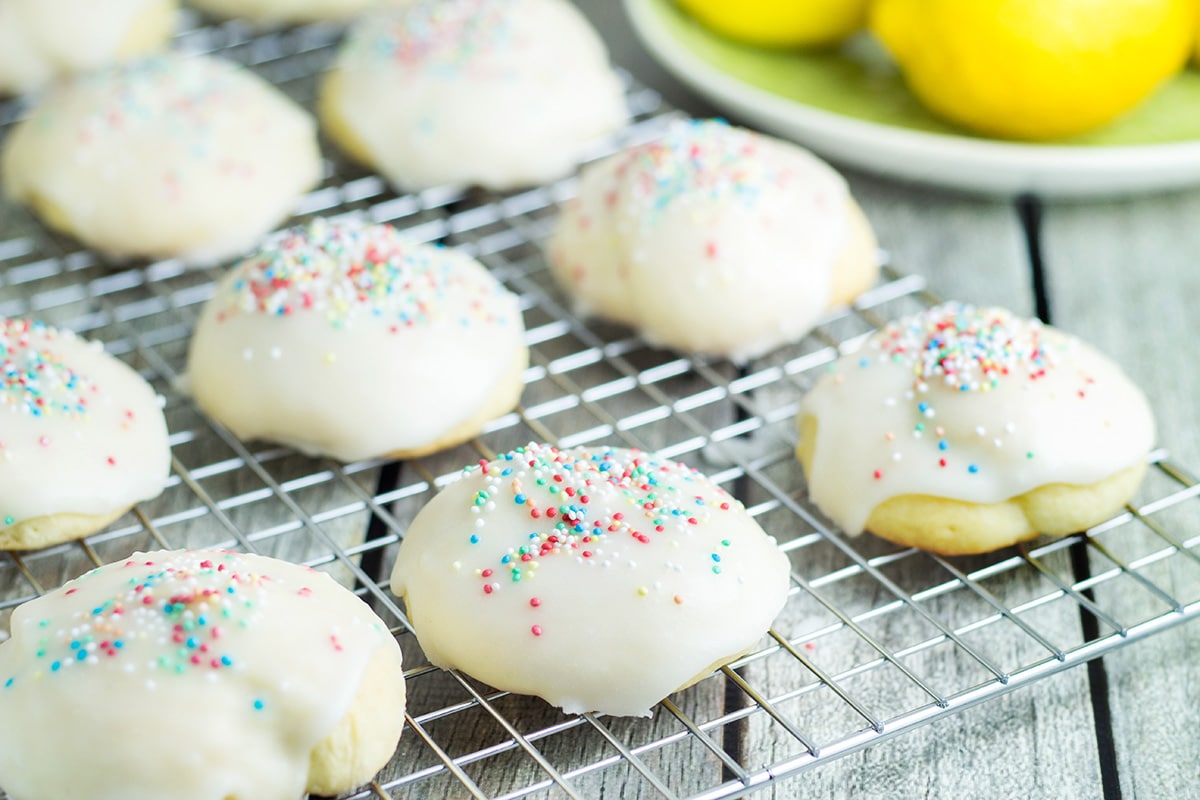 Italian Lemon Cookies - Anginetti
These lemon cookies coming from Italy are soft, pillowy, and not too sweet. You will love the fantastic lemon flavor!

Ingredients
For the cookies:
½

cup

sugar

6

tablespoons

unsalted butter,

at room temperature

2

teaspoons

vanilla extract

1

teaspoon

lemon zest,

grated

3

large eggs

2

cups

all-purpose flour

2

teaspoons

baking powder
For the icing:
½

tablespoon

unsalted butter

1 ½

cups

sifted powdered sugar

1

tablespoon

water

1

tablespoon

lemon juice

colored sprinkles

(optional)
Instructions
The cookies. Preheat oven to 350°F (175°C). Line a baking sheet with parchment paper. Set aside.

In a large bowl, beat together the sugar, vanilla, lemon zest and butter with an electric mixer until well blended. Beat in eggs, one at a time. After adding all the eggs, beat for 1 minute more. Stir in baking powder and flour and blend just until mixed. Cover the dough and refrigerate for about 1 hour. The dough will be sticky, so we chill it to make it easier to handle.

To form the knots, roll the dough into logs, about 5 inches long. Take one side and spiral the log into a circle. Repeat until all the dough is used. Bake for 15-17 minutes or until light golden brown.

The icing. Melt the butter over low heat. Add the sugar, lemon juice, and water. Whisk until the sugar melts. If icing is too thick, add some more water.

Remove cookies from the oven and let them cool. Brush the icing over the cookies. If using, top with colored sprinkles. Let the cookies to dry for about an hour. Store in an airtight container. Enjoy!
Nutrition