Mississippi Sweet Potato Pie is an undeniable Southern classic. This sweet, creamy, and rich dessert served with some whipped cream on top will make any day better!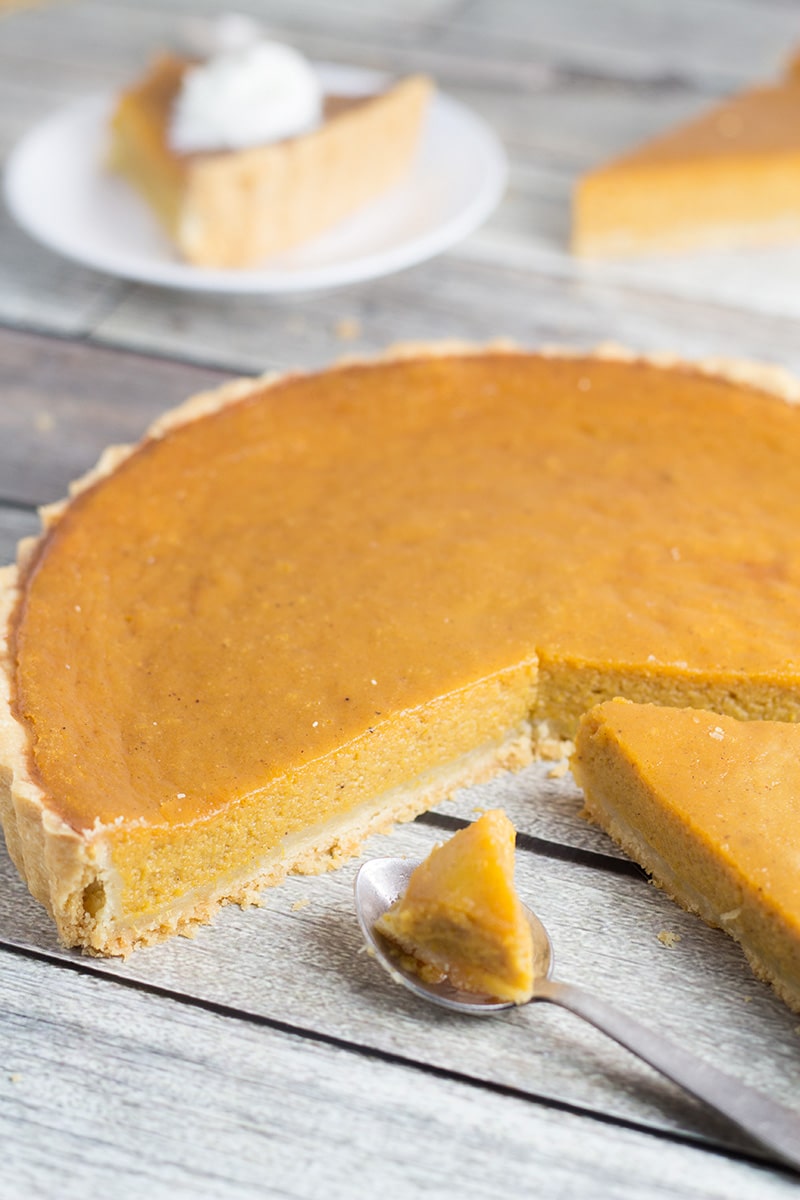 I have discovered sweet potatoes only somewhat a few years ago. Yes, before that I had no slightest clue they actually existed, despite the fact that they have been sitting comfortably in the vegetable section of my local supermarket for years. I just never paid attention. Maybe for some of you it may sound crazy, but these vegetables are just not popular in my country. At all. However, ever since I found this wonderful veggie, I am like a dog released from a chain! I put it everywhere. Roasted sweet potatoes is my favorite side to any meat or fish dish. So good! But this time we won't roast them. We will make a scrumptious Mississippi sweet potato pie!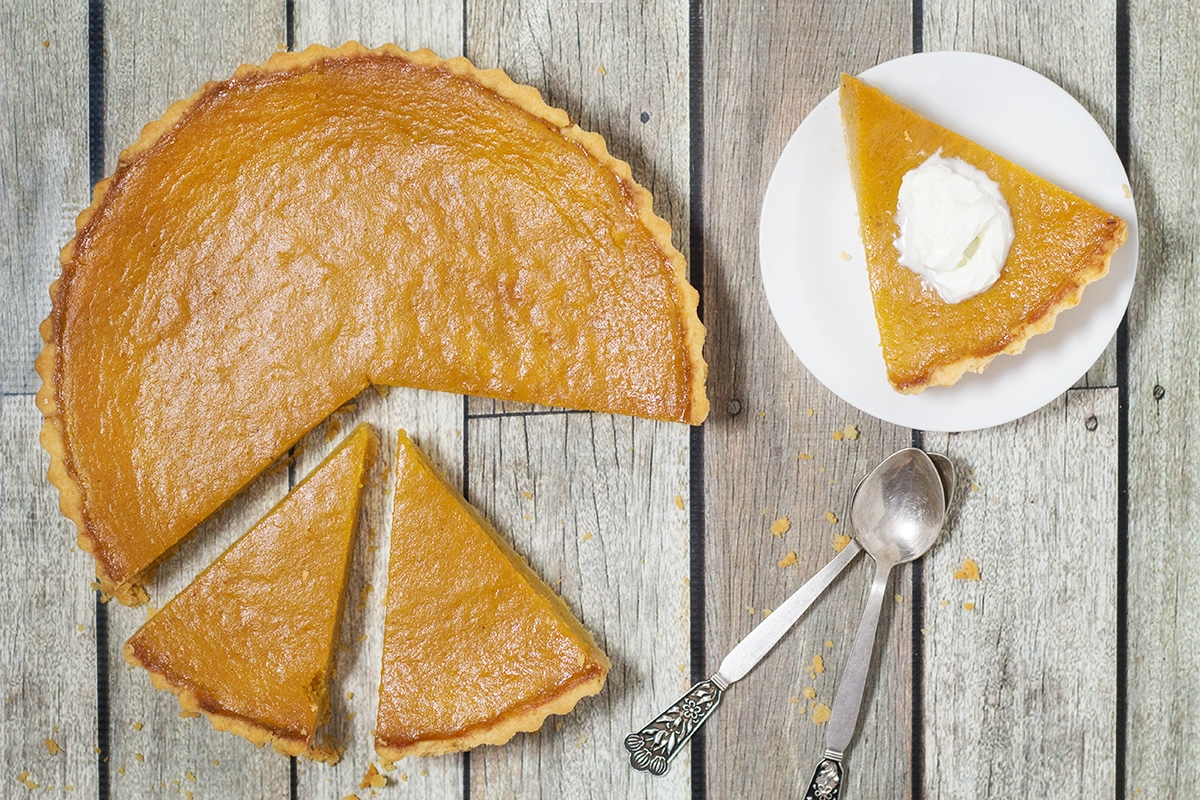 The first dish from the United States in this blog. I am sure there will be plenty of them in the future! So why this sweet potato pie is named after Mississippi? This question bothered me for days. After a little research I found out that sweet potato pie is a traditional dish in Southern U.S. It is believed that this dessert was developed by black slaves from African cuisine. First recipes of this delicious pie appeared in the 1700s. It was a peasant dish because sweet potatoes were accessible to all.
This pie became popular in Mississippi and nearby states probably because of the big amounts of sweet potatoes grown there. This vegetable plays such an important role in the lives of Mississippi's citizens, they even have the National Sweet Potato Festival held annually in the small town of Vardaman. How awesome is that? I would love to attend it one day! By the way, this town has proclaimed itself the "Sweet Potato Capital of the World"!

Now to the recipe. The easiest way to make Mississippi sweet potato pie is to use an unbaked 9-inch pie shell. However, I wasn't able to find it. Such a thing doesn't exist in my country. We love to make things with our bare hands, ha! So, I made the crust from the scratch. But that's not the whole story. I also didn't have a pie dish! So, I made the tart crust instead. I've used this recipe for the tart shell and everything went smoothly!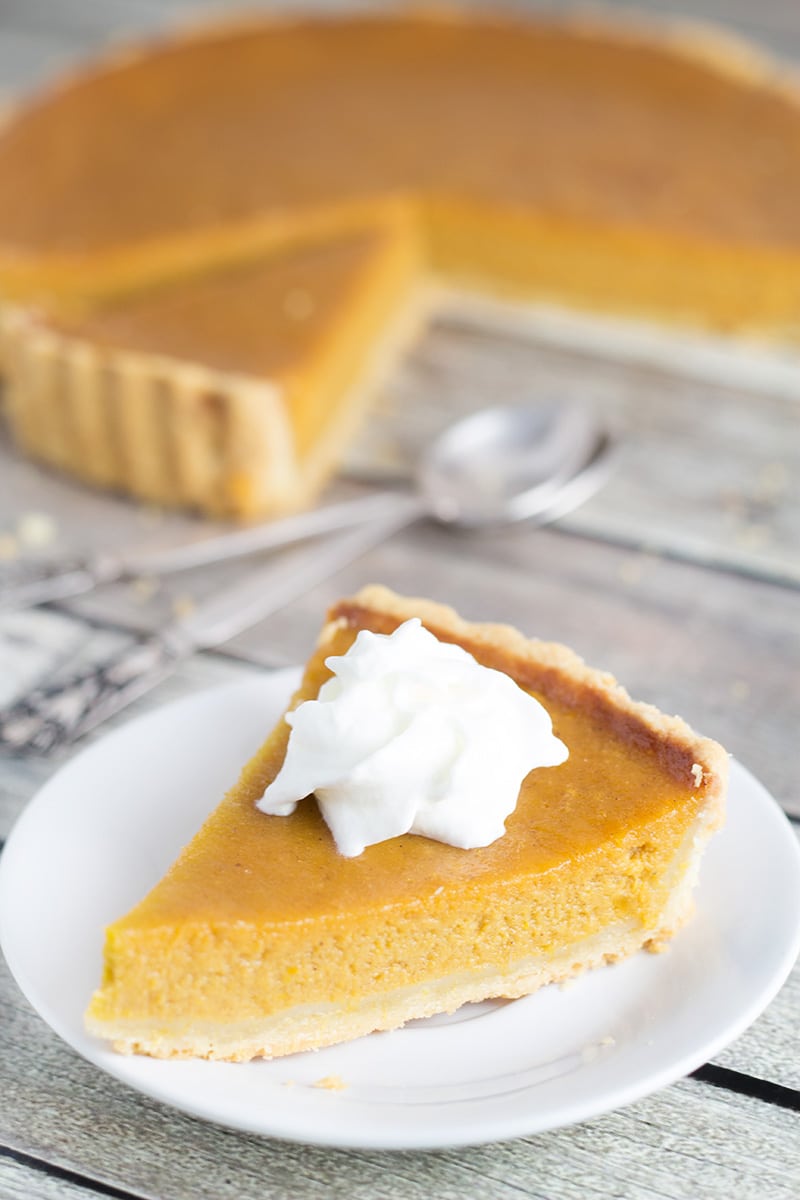 This pie has exceeded my highest expectations. It tastes so good! Seriously. My wife loved it even more. She added this one to our make-more-than-once recipe list. That's a huge achievement! It is sweet, rich and creamy. The taste of this Mississippi sweet potato pie actually reminds me a pumpkin pie! But this one is so much easier to make. Cutting, de-seeding, baking and then scraping a pumpkin can be such a pain in the ass! I bet you know what I'm talking about.
Let the pie cool completely before serving. At least I loved it better this way. You can also add some whipped cream on top, if you wish. Enjoy!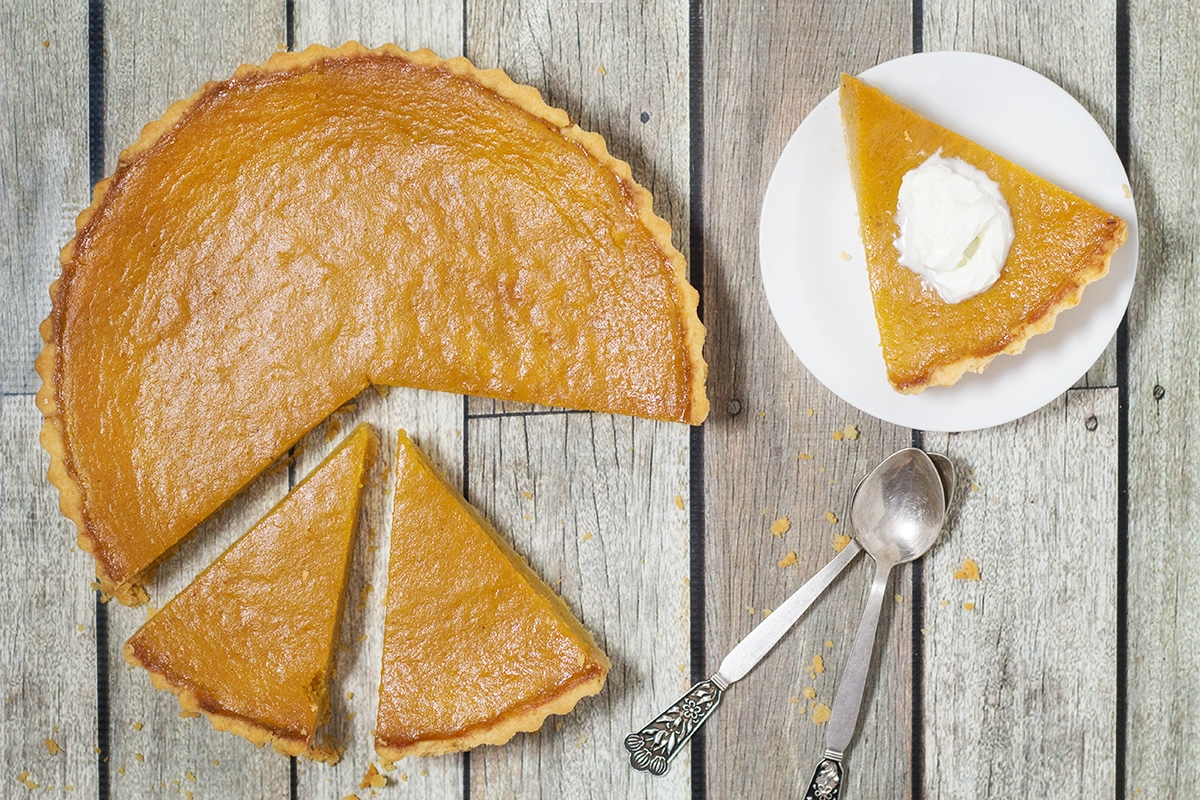 Mississippi Sweet Potato Pie
Sweet Potato Pie is a classic Southern dessert. Serve this sweet, rich, and creamy pie with some whipped cream on top and enjoy!

Ingredients
1

9-inch

unbaked pie or tart shell

2

cups

mashed sweet potatoes

1 ¼

cups

sugar

3

tablespoons

butter,

at room temperature

3

eggs

½

tablespoon

salt

1 ¼

cups

scalded milk

½

teaspoon

cinnamon

½

teaspoon

allspice

½

teaspoon

nutmeg

½

teaspoon

vanilla extract

whipped cream

(optional)
Instructions
Combine all ingredients using a food processor and pour into a 9-inch unbaked pie or tart shell. Don't worry if the mixture is too runny, it will be good when baked. Preheat oven to 350ºF (175ºC) and bake for about an hour or until done. Enjoy!
Nutrition