Have you always thought that lasagna is an exceptionally Italian thing? Well, you were wrong. This Venezuelan lasagna (Pasticho) is creamy, cheesy, and surely not worse than her Italian cousin. Maybe even better?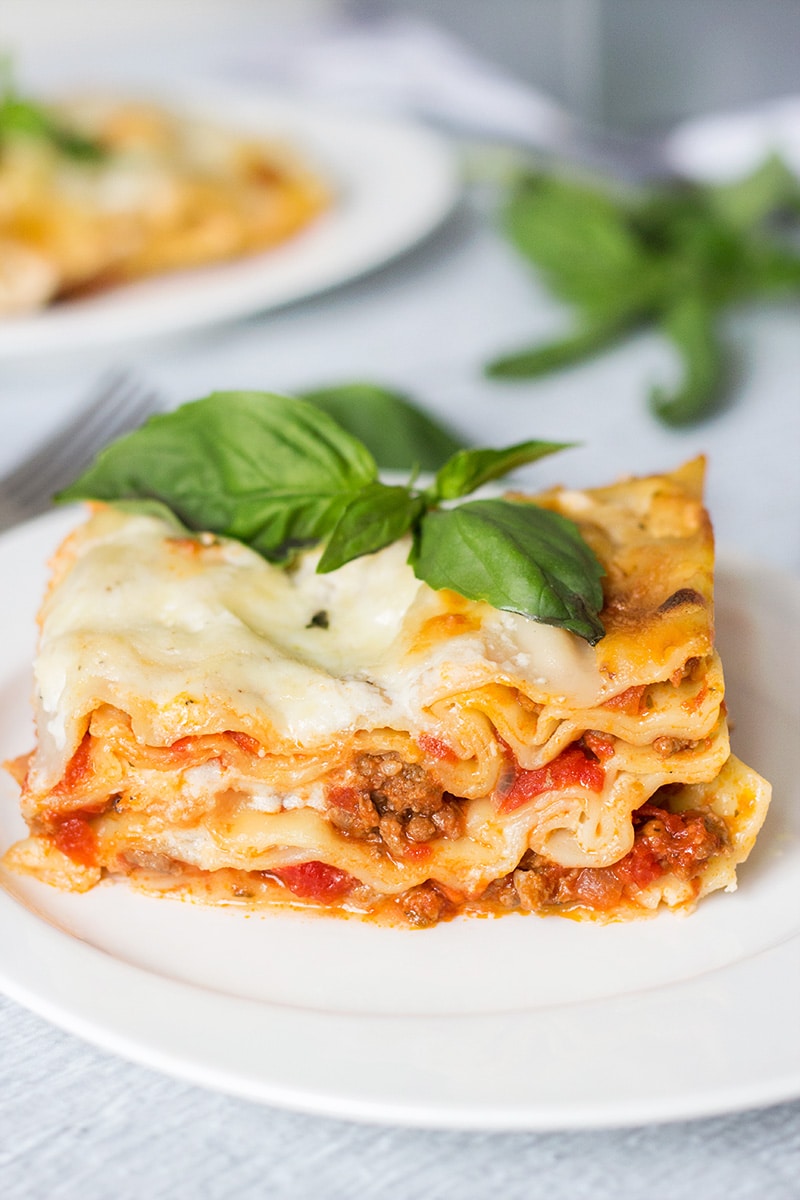 This time my kitchen is filled with Venezuelan aroma. Yes, today we are heading to the northern coast of South America! To the country which is known for its oil industry, beautiful women (Venezuela has more beauty pageant winners than any other country in the world), spectacular landscapes (the tallest waterfall in the world, called Angel Falls, is there) and many other great things. However, we are all about food in this blog, right? Venezuela has something to offer here too. Let me present you a Venezuelan-style lasagna, called Pasticho.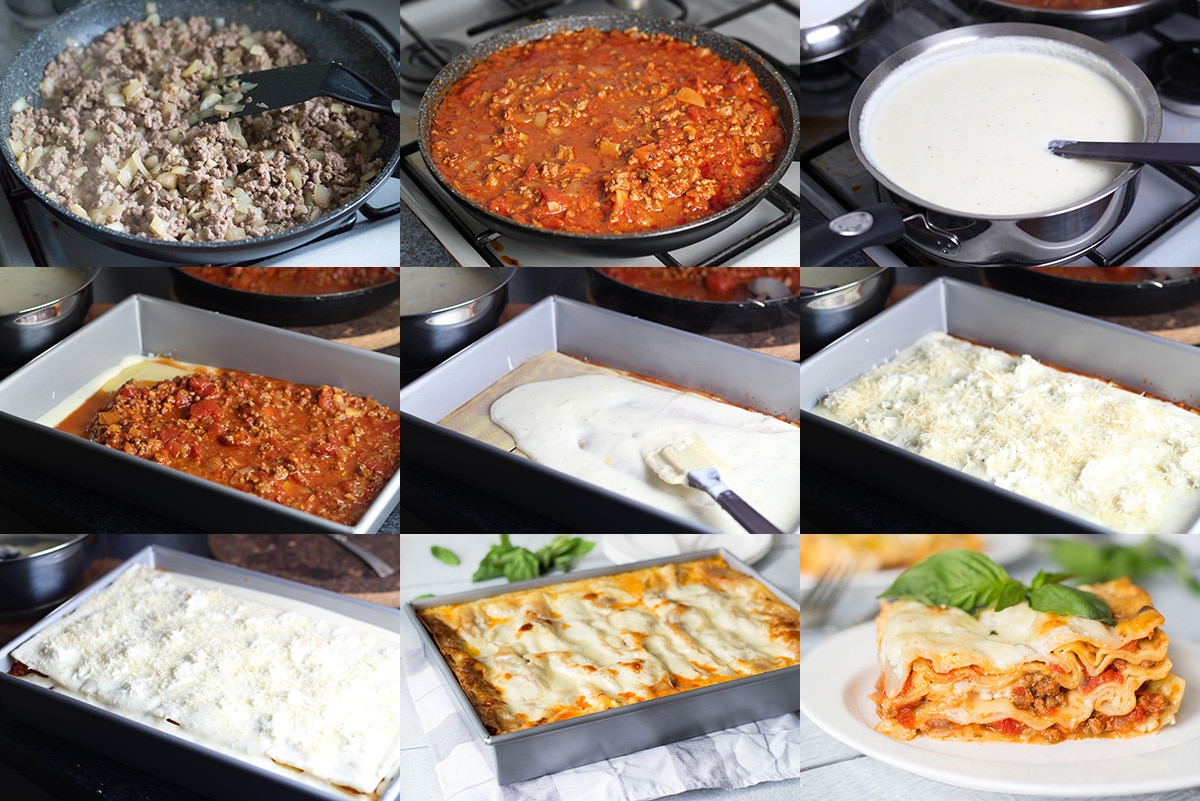 First of all few words about Venezuelan cuisine. It is strongly influenced by European (Italian, French, Spanish) food. Especially Italian. The International Pasta Association ranks Venezuela as the world's second-biggest consumer of pasta behind Italy. That's why there is no wonder people of this country love lasagna too! When you will look at the recipe, you'll notice few differences between the Italian and Venezuelan versions of this dish. Venezuelans adapted it to their regional taste.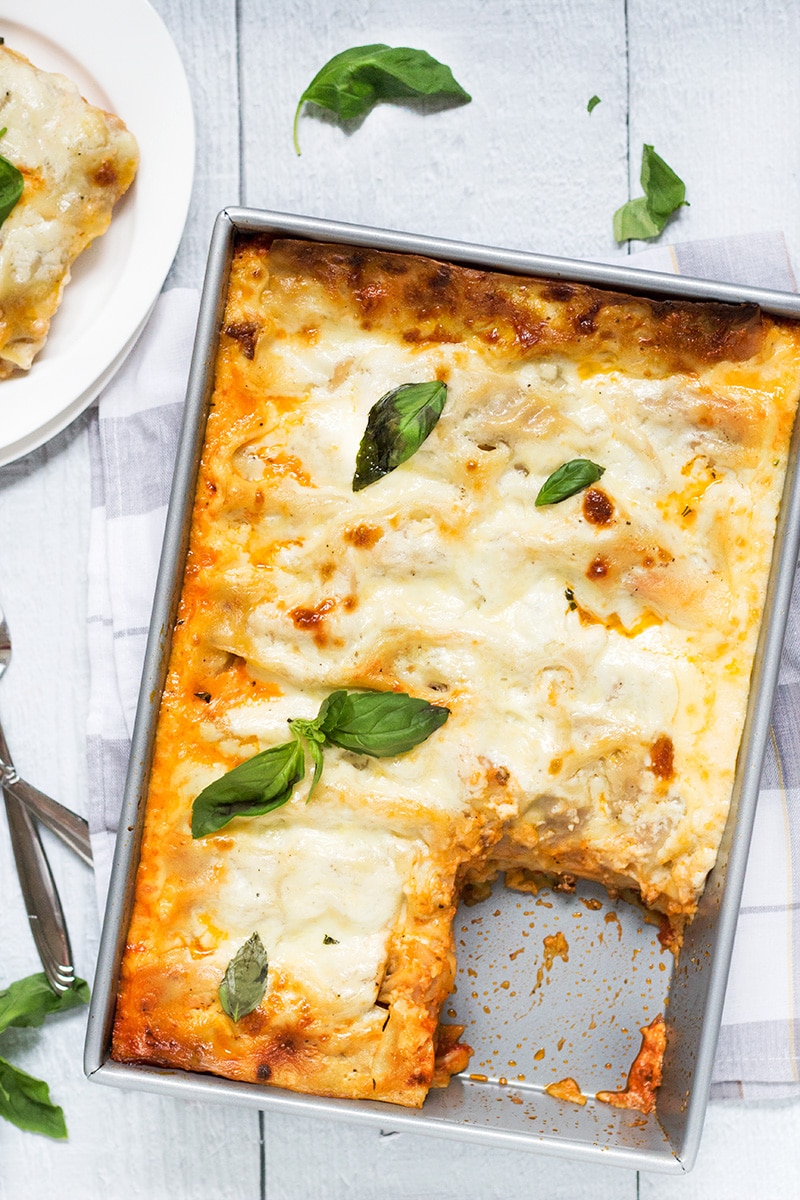 Pasticho is highly popular in Venezuela. No family gathering is complete without it. And as it always happens with traditional dishes, every family has its own recipe. I really hope that my version retains all the traditions!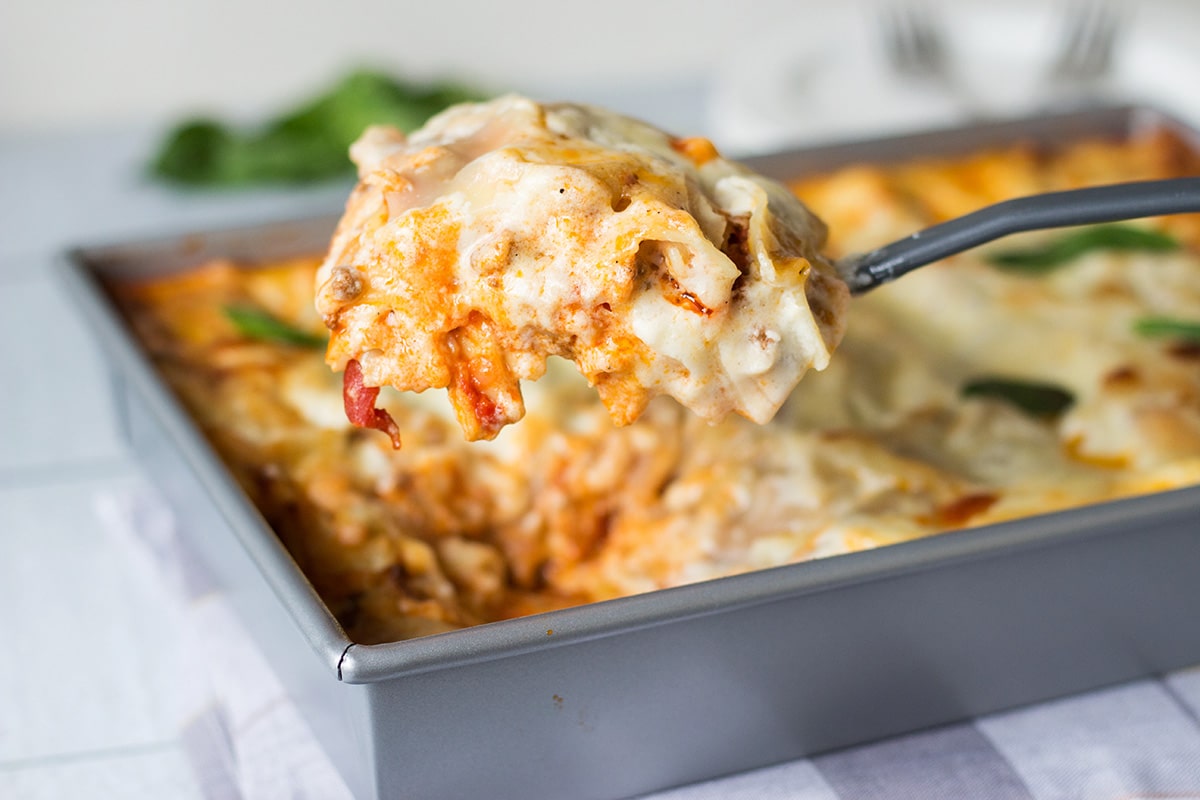 This Venezuelan lasagna is creamy, meaty and cheesy. What else could you possibly need? I love how layers of red sauce and béchamel interact with each other. Heavenly! Of course, Pasticho is not the best choice for those of you who are on calorie watch, ha. Well, what you expected from comfort food? You can all envy me, because I am going to stuff a big piece of this goodness in my face right now!
A little tip: once you pull Pasticho out of the oven, let it rest for 10-15 minutes before slicing it. It will prevent lasagna from falling apart and help the layers to stay in tact.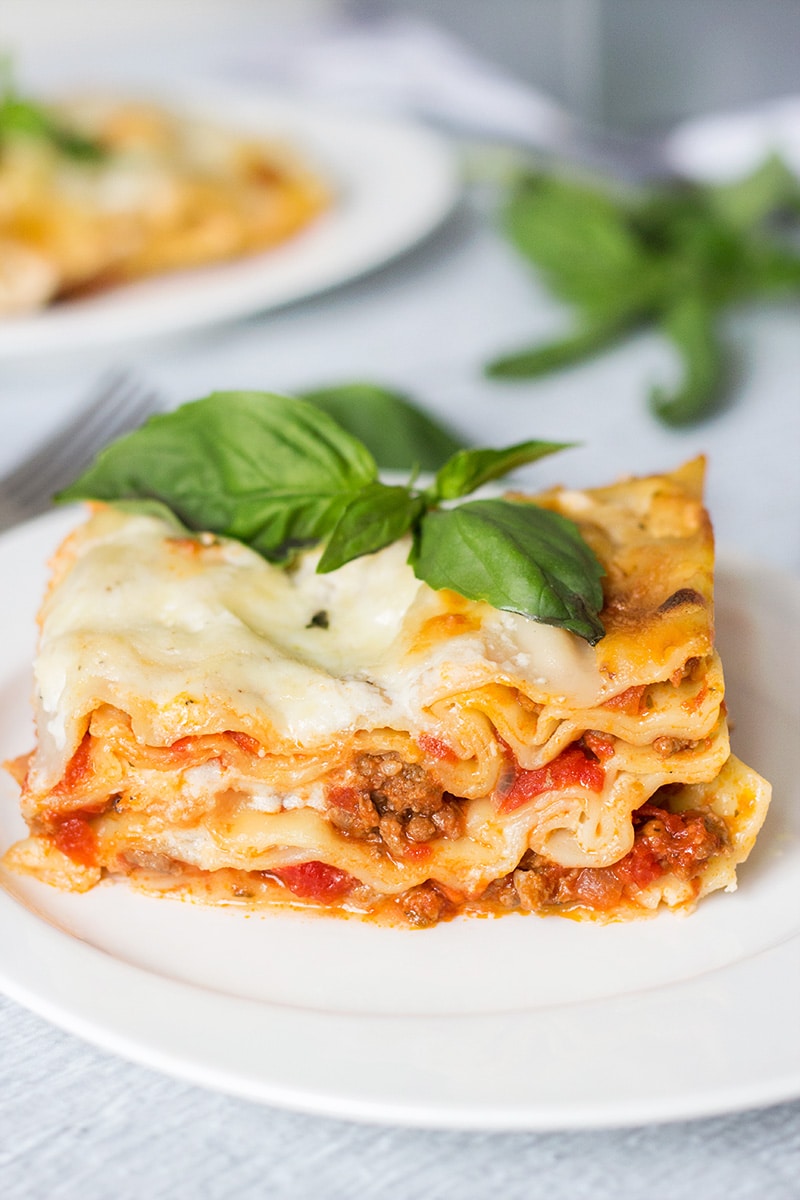 Pasticho: Venezuelan-Style Lasagna
This meaty, creamy, and cheesy Venezuelan version of the famous Italian dish is a must try for all pasta lovers!

Ingredients
For the meat sauce:
2

tablespoons

Olive oil

1

onion,

chopped

3

cloves

garlic,

minced

1

lb (450g)

ground beef

1

tablespoon

soy sauce

1

tablespoon

Worcestershire sauce

1

27 oz (800ml)

can whole peeled tomatoes

1

6 oz (170g)

can tomato paste

1

teaspoon

dried oregano

1

teaspoon

dried basil

1

bay leaf

1

tablespoon

sugar

½

cup

beef stock

salt and pepper to taste
For the bechamel sauce:
½

cup (110g)

butter

½

cup (65g)

flour

4 ½

cups

milk

salt and pepper to taste

¼

teaspoon

nutmeg

½

cup

grated Parmesan cheese
For the lasagna assembly:
1

lb (450g)

no boil lasagna noodles

½

cup

grated Parmesan cheese

10

oz (280g)

Mozzarella cheese,

grated
Instructions
The red sauce. Heat olive oil in a large skillet or a saucepan. Add onion and garlic and sauté until softened, about 5 minutes. Add beef, soy and Worcestershire sauces, and cook, stirring, until beef is well browned. Add tomatoes, tomato paste, oregano, basil, bay leaf, sugar, stock and simmer over low heat, until sauce thickens, about 30-45 minutes. Season with salt and pepper to taste. In the meantime, make the bechamel sauce.

The bechamel sauce. Melt the butter in a heavy-bottomed saucepan over low heat. Stir in the flour and cook, stirring continuously, until the mixture is bubbly, for about 2-3 minutes. Don't allow the mixture to brown. Add the milk, gradually, and cook over medium heat, stirring continuously, until the sauce thickens and is smooth. Add nutmeg and Parmesan cheese, and stir until smooth. Season with salt and pepper to taste.

The lasagna assembly. Preheat oven to 350°F (175°C). Spread a thin layer of bechamel sauce in a 9 x 13 baking dish and cover with a first layer of lasagna noodles. Cover with ⅓ of the meat sauce. Add another layer of lasagna noodles. Spread a thicker layer of bechamel sauce (about 1 cup) and sprinkle ⅓ of mozzarella cheese and few tablespoons of Parmesan cheese. Cover with a layer of lasagna noodles. Add another ⅓ of the meat sauce and once more cover with lasagna noodles. Add another layer of bechamel and cheeses. Cover with lasagna noodles and spread the last ⅓ of the meat sauce. Top with a final layer of noodles, spreading the remaining bechamel sauce and sprinkling the remaining mozzarella and Parmesan cheeses over the top.

Cover with foil and bake, covered, for 30 minutes. Remove foil and bake until cheese is melted. Enjoy!
Nutrition