This Thai Iced Tea is your savior on a hot summer day. Featuring black tea, coconut cream, anise, vanilla, cloves, cinnamon, and ginger, it's a true flavor bomb!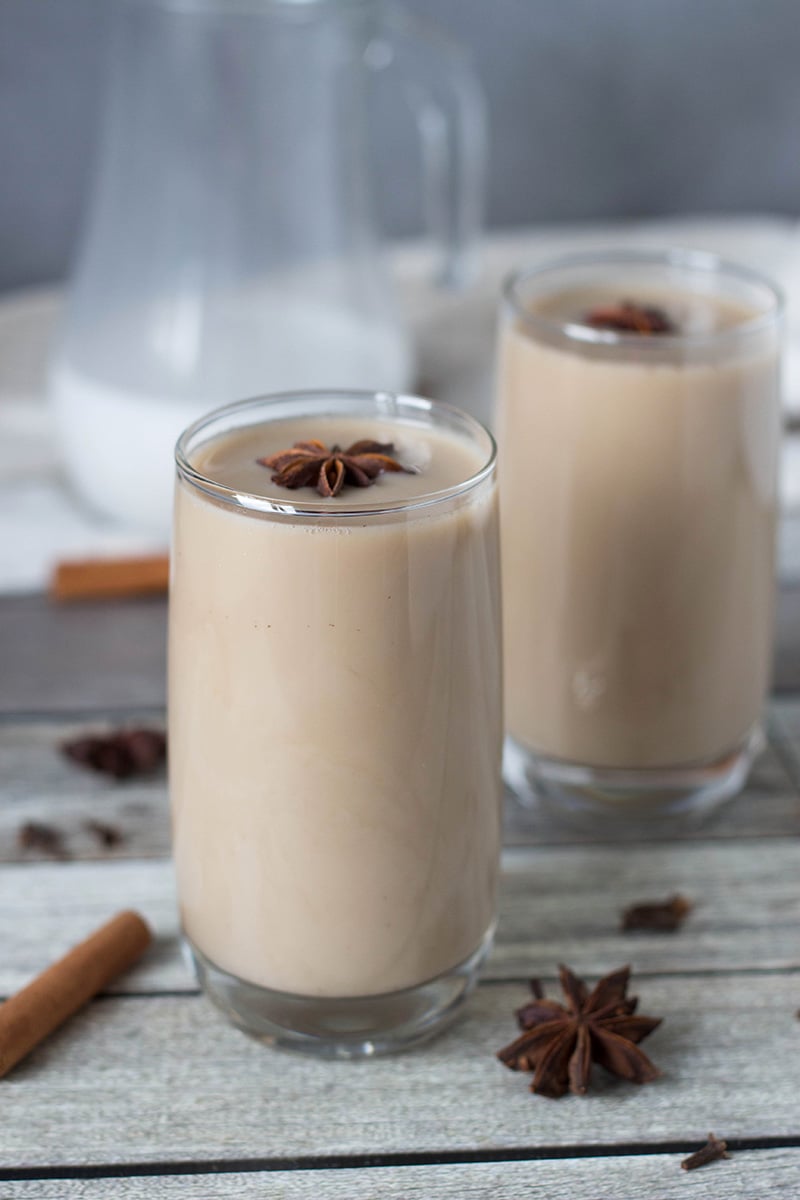 The summer has officially ended. Yeah yeah, I know that you guys who are from the United States consider the fall starting on September 21st, right? Here, in Europe, we've always considered September 1st to be the first day of the new season. That's when summer holidays end and children in our country return to school. But that's another story. What I wanted to say here is that despite the season change it's still blazing hot where I live! It's just impossible to be outside on such days. Unless... You have something to freshen you up!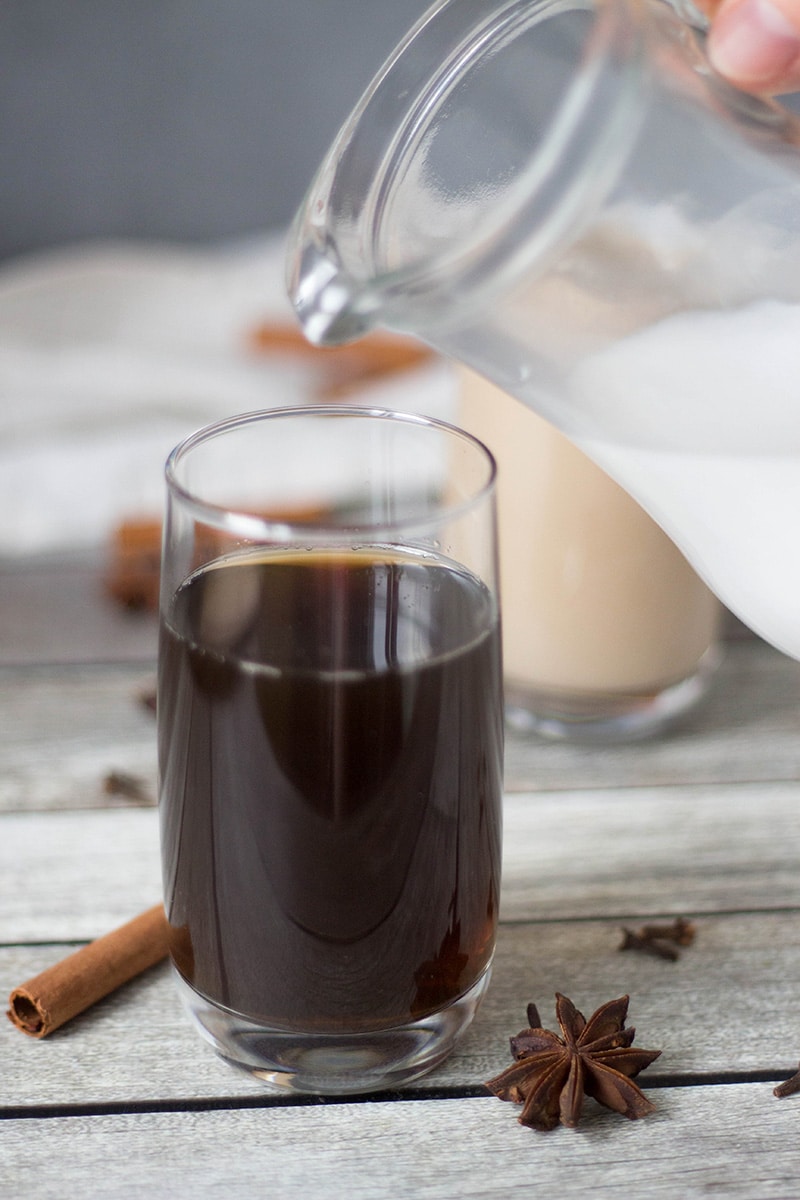 Me and my wife, we love making all kinds of beverages to keep us cool when scorching days arrive. Cold coffee, smoothies, various juice cocktails, to name a few. Cold tea is also a favorite of ours, since we enjoy tea so much. I would even say that I am a fan, because there is no day without me having 3-4 cups of this flavorful drink. While I can drink tons of hot tea, when it comes to the chilled version my taste buds require more flavor. It's just not as good when it's cold (at least to me). You can improve it though. Only few changes and your cold tea will sparkle with new colors!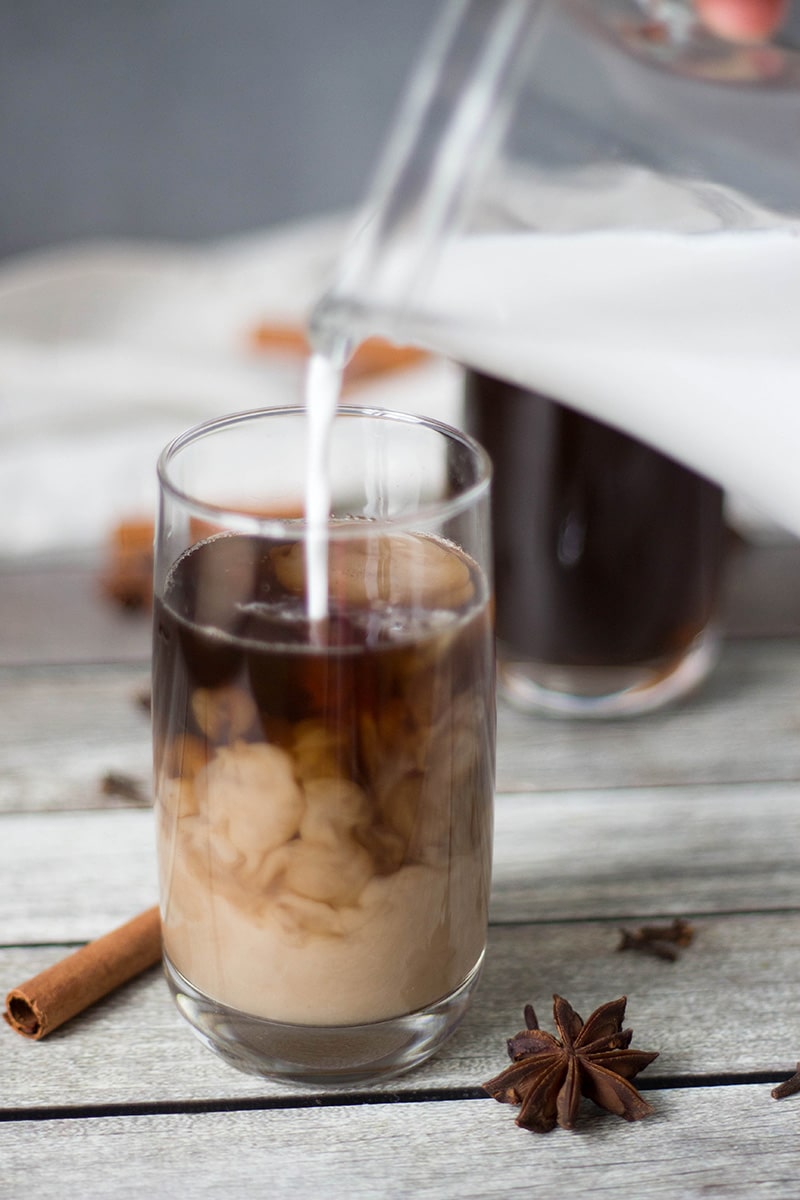 Let me introduce you one of the best beverages to quench the thirst - Thai Iced Tea. If you have ever visited a Thai restaurant you should have seen it on the menu. It's really popular. Perfect not only for beating the summer heat, but also for beating the heat coming from spicy Asian curries! When I tried it for the first time, somewhere about half a year ago, I firmly decided to replicate it at home. Luckily for me, there are hundreds of recipes online that help you to come pretty close to the restaurant's version!
At first I thought that it's only possible to make Thai Iced Tea using an actual Thai tea, but a simple black tea does the job perfectly. Besides it, this exotic chilled tea also features star anise, vanilla extract, cloves, cinnamon, ginger, and coconut cream / milk or sweetened condensed milk. Phew, how is that for a combination?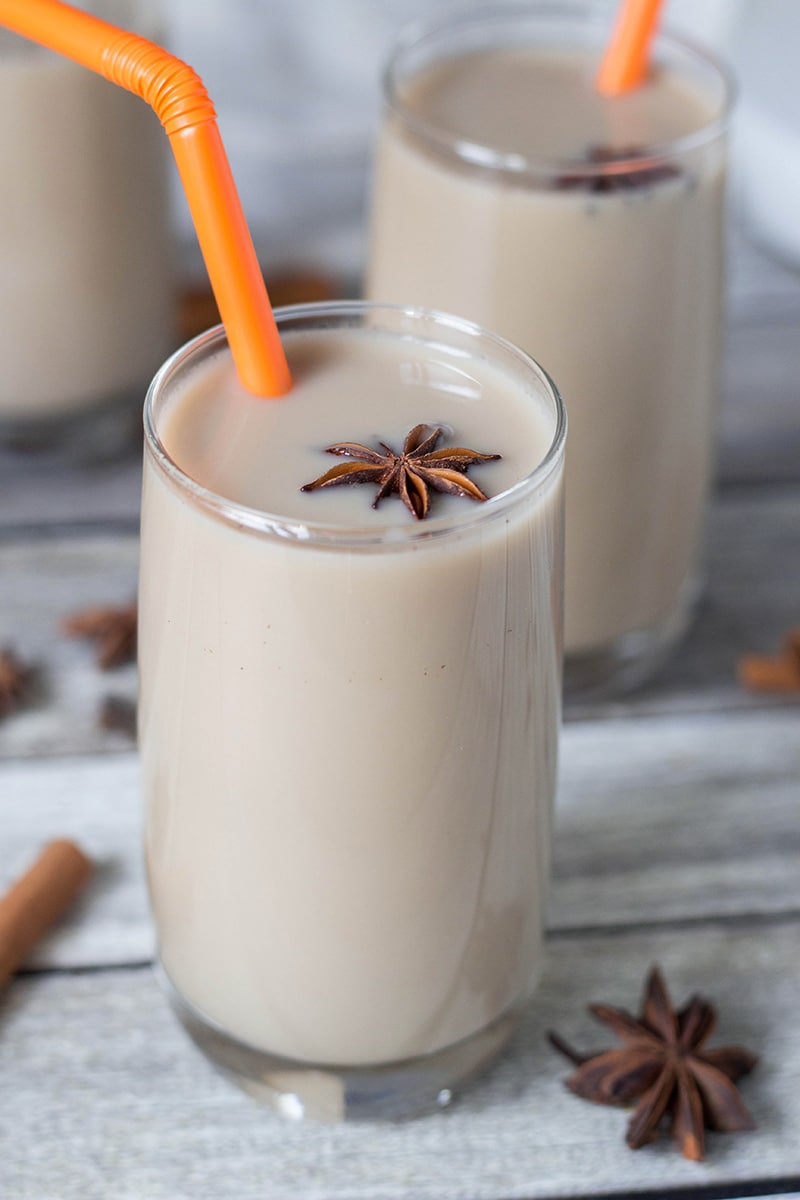 I used a light coconut milk as I am cutting a little bit on fatty products lately, but feel free to use a simple condensed milk (just skip sugar if using a sweetened version) or, alternatively, a coconut cream. You just have to find out which version you like the most.
What can I say? I made this Thai Iced Tea dozens of times this summer and it will surely be one of my top beverages next season too. The taste is impeccable! All the spices combine so well together. Try it!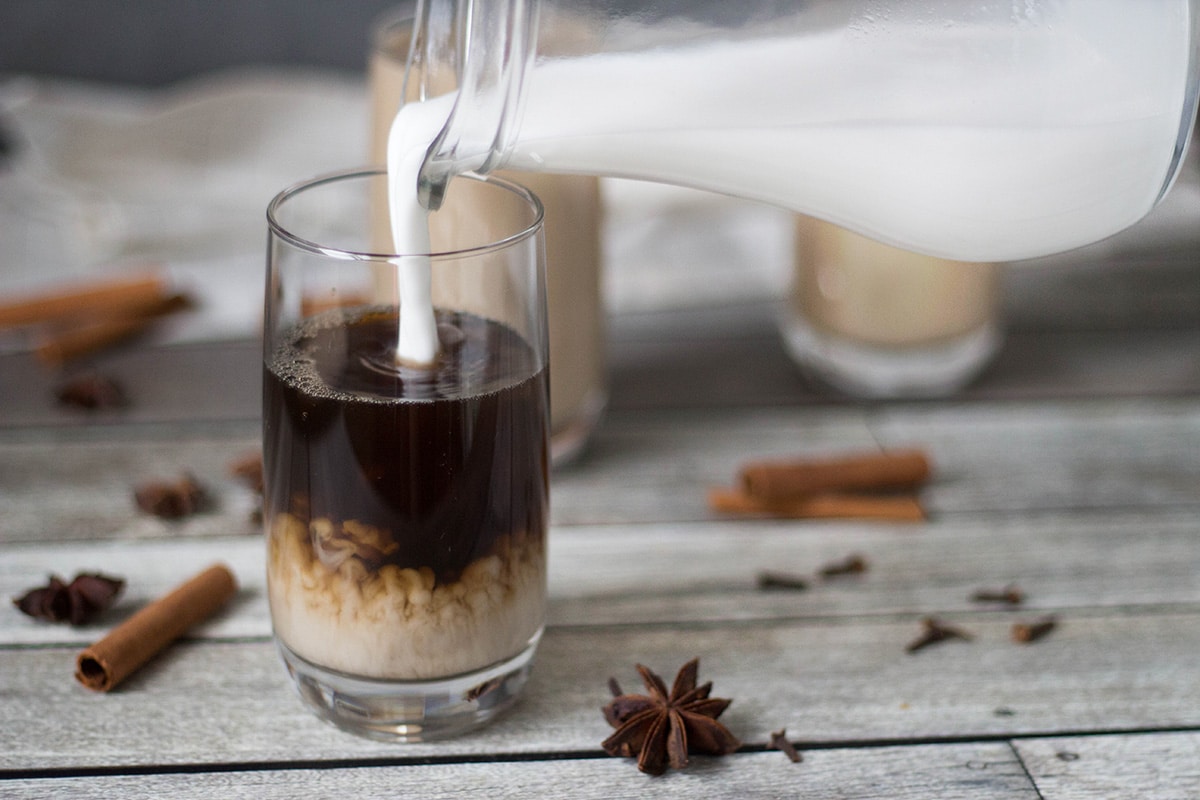 Thai Iced Tea
Black tea, coconut cream, anise, vanilla, cloves, cinnamon, and ginger mixed together to create the ultimate summer drink!

Ingredients
4

cups

water

2

star anise

+ more for garnish

¼

teaspoon

vanilla extract

6

cloves

whole

½

cinnamon stick

1

teaspoon

grated fresh ginger

2

teaspoons

loose black tea

, or 1-2 tea bags

½

cup

sugar

½

cup

coconut cream

, coconut milk, or sweetened condensed milk (exclude sugar in this case)
Instructions
Bring water, anise, vanilla, cloves, cinnamon, ginger, and tea to a boil in a large saucepan. Continue boiling for 2-3 minutes, then remove from heat.

Strain the tea through a fine mesh strainer. Add the sugar and stir. Let cool and refrigerate until ready to serve.

To serve, pour some tea into a glass, top with ¼ cup coconut milk or any other product you are using, and garnish with the star anise. Add some ice if you want to. Enjoy!
Nutrition