Jamaican Rice and Peas (beans, in fact) make a fantastic side dish. A combination of the mildly sweet coconut milk and spicy pepper goes really great with the rice and beans!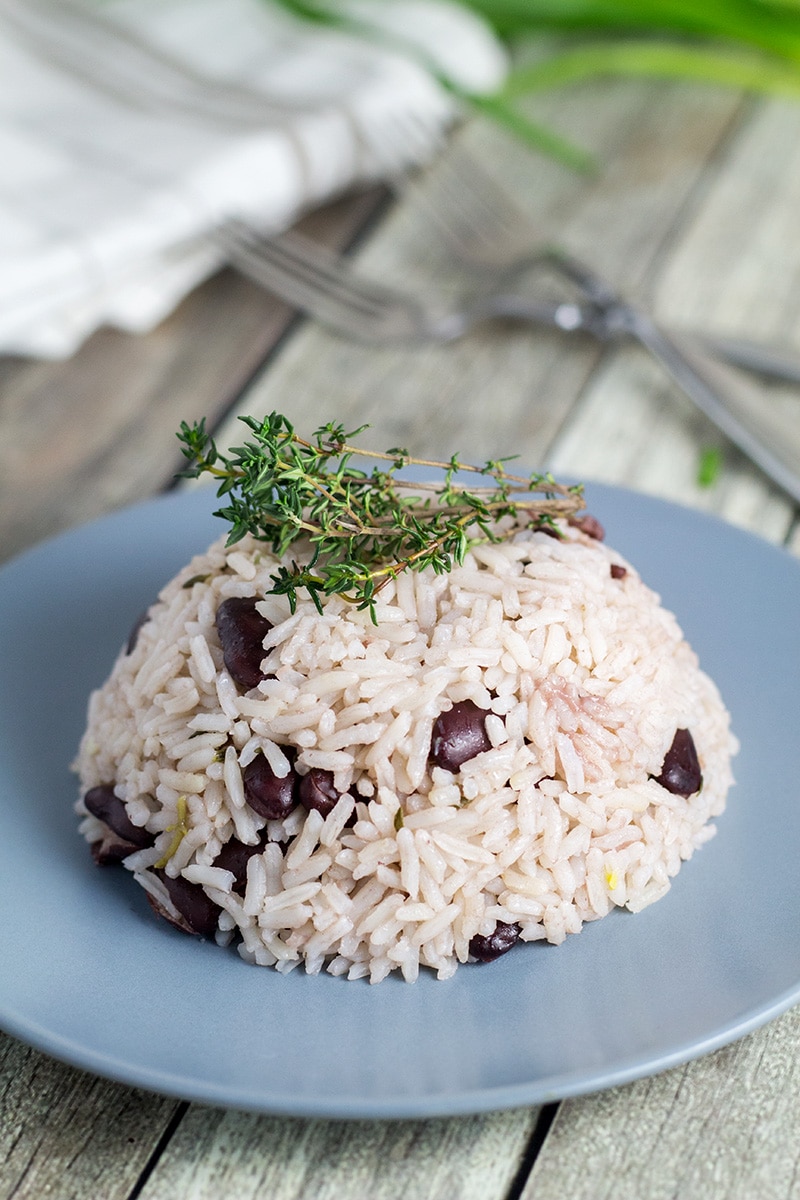 Before starting my journey through the world cuisines, I always thought that rice is exclusively an Asian, mostly Chinese staple. Everyone knows that China grows and eats the most rice in the world, right? However, now I am discovering that rice holds an important place in the life of the Caribbean islands too. Oh and don't forget the beans! Few weeks ago I made the Cuban version of beans and rice while today we will be making Jamaican rice and peas. Don't get confused by the name - it is actually rice and beans, just people in Jamaica refer to them as peas.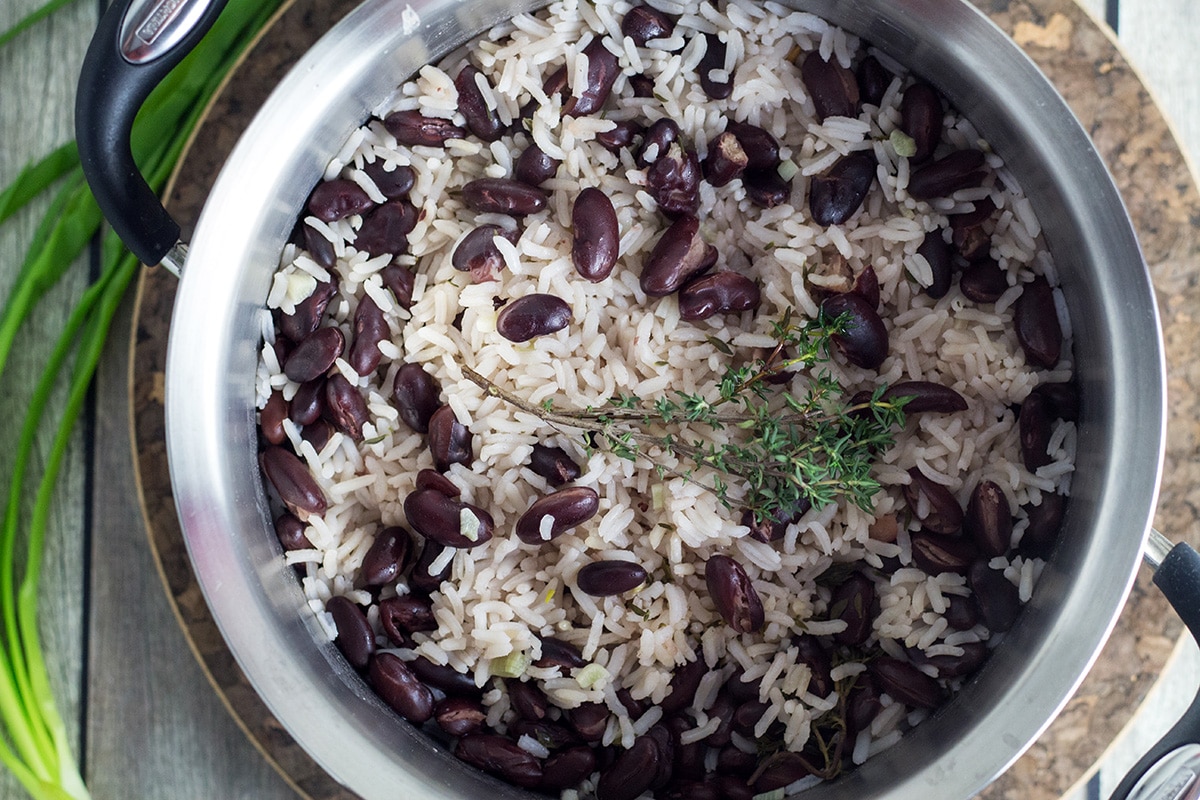 There are few differences between the Cuban and Jamaican versions of this staple dish. The former mostly use black beans, while the latter - kidney beans. Moreover, Jamaicans use coconut milk to bring the flavor, while Cubans use only water and spices. And the last difference - Jamaicans add some spice by using their iconic scotch bonnet pepper. Unfortunately, I didn't find it BUT I found out that habanero is the perfect substitute in terms of the heat (it's the only thing that matters, right?) so I've used it. Everyone has their own preferences which version they like, but I enjoy Jamaican rice and peas more. I will tell you why.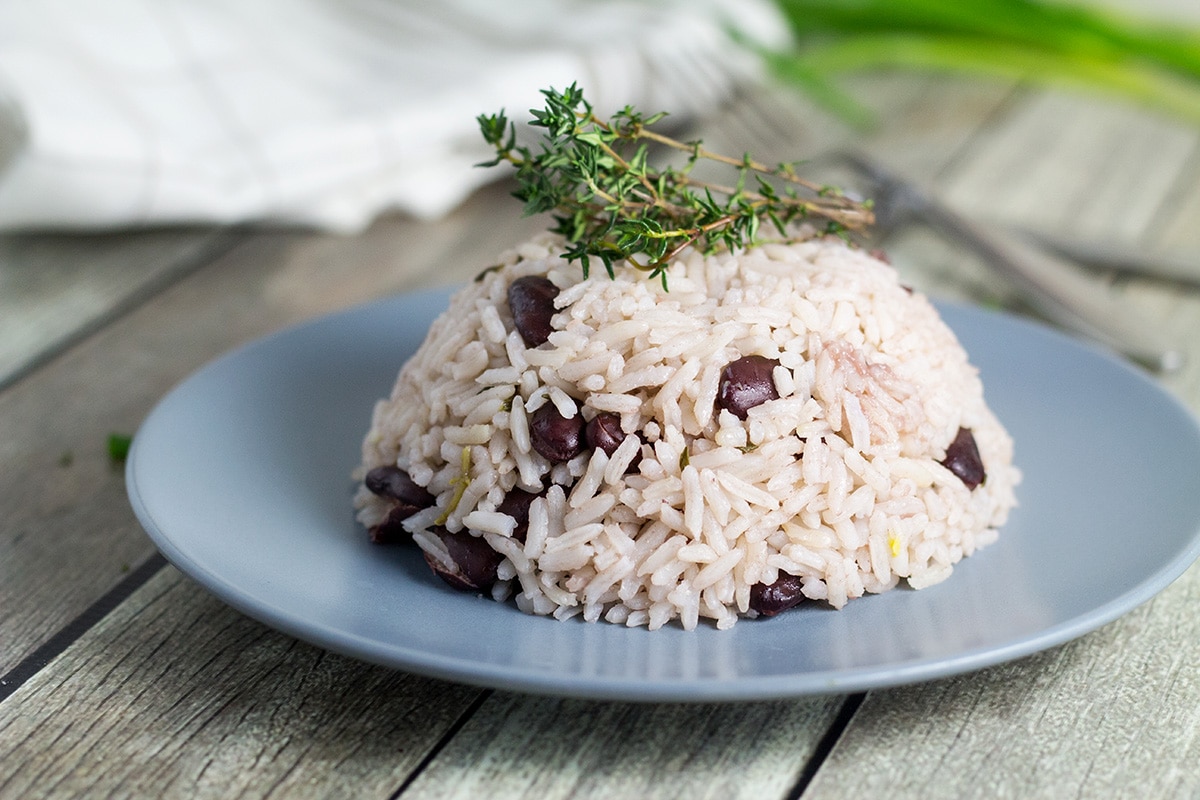 Mostly I enjoy this rice & beans version more because of the coconut milk. It provides such a great flavor to this dish. The rice tastes really refreshing and mildly sweet, but not too sweet! That gentle sweetness go really well with a kick of the pepper and tender beans, I'm telling you. I could be wrong but as far as I learned, Jamaicans are the only ones using coconut milk for this staple in Caribbean. Good for them!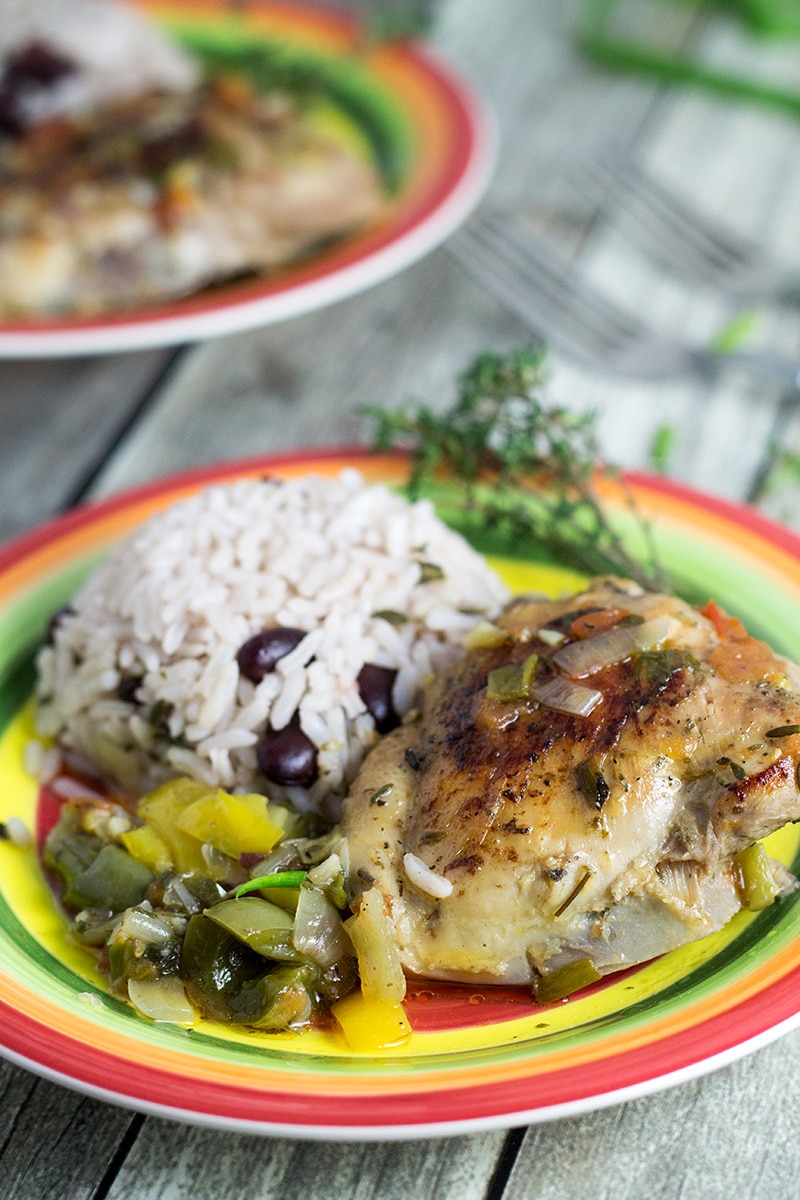 Rice and beans are traditionally served as a side dish to various Jamaican meals. I've tried it with the brown stew chicken I made few days ago and it was AWESOME.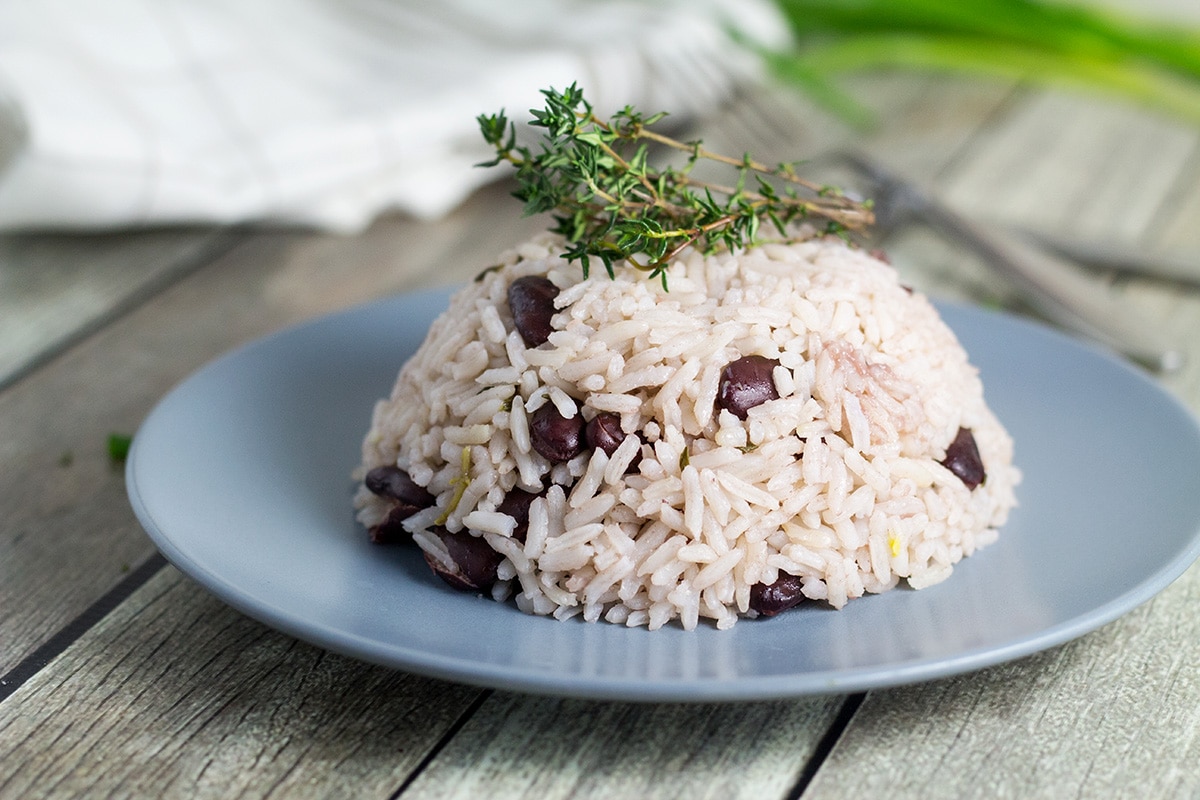 Jamaican Rice and Peas
If you enjoy having rice and beans from time to time, you have to try this Jamaican version with coconut milk and spicy peppers!

Ingredients
1

can (14oz or 400ml)

kidney beans,

including liquid

1

can (14oz or 400ml)

coconut milk

1 ⅔

cups

water

(approximately)

2

cloves

garlic,

chopped

2

stalks scallion

6

sprigs fresh thyme

1

whole green scotch bonnet pepper

(can be substituted with habanero)

2

cups

white rice,

rinsed and drained

2

teaspoons

salt
Instructions
Drain beans and pour liquid from the can into a measuring cup. Add the coconut milk and enough water to make 4 cups of liquid.

Add the liquid, beans, whole scallion stalks and thyme to a large pot. Add salt and bring to a boil.

Add rice, whole pepper, turn the heat on high and boil for 2 minutes.

Turn the heat to low and cook covered until all water is absorbed (15-20 min).

Fluff with fork, just be sure not to break the pepper. Remove pepper, scallion stalks and thyme, before serving. Enjoy!
Nutrition