These brown sugar, bourbon, pecan, and cream filled Canadian Butter Tarts are sweet and buttery. A perfect dessert for any occasion! Your friends and family will keep asking for more!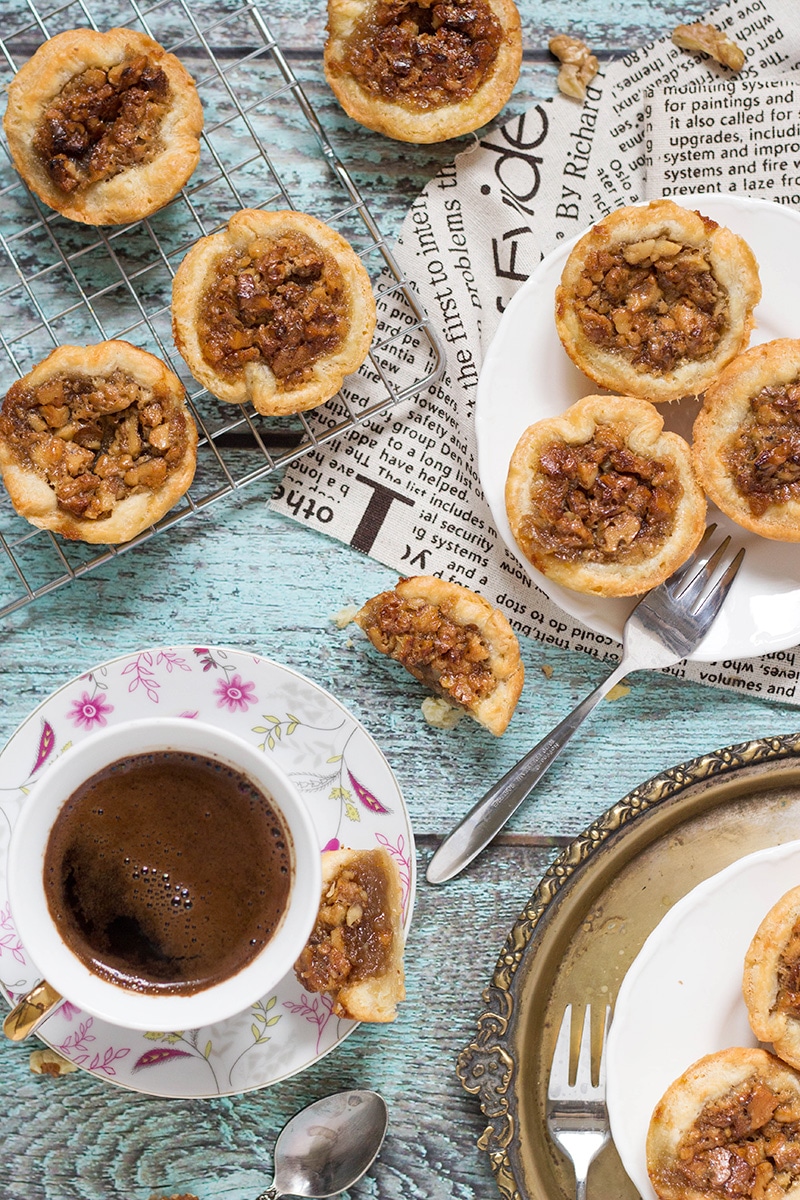 Butter Tart to Canadians is like Tiramisu to Italians or apple pie to Americans. It's a national dessert that you can find everywhere in this beautiful North American country. There is even an annual festival dedicated solely to these sweets taking place in the town of Midland, Ontario. Every family has their own butter tart recipe and each one of them claims it to be the best. That's always the case with traditional dishes passed through generations. I love it though! It's awesome when everyone adds their little tweaks, making their recipe stand out!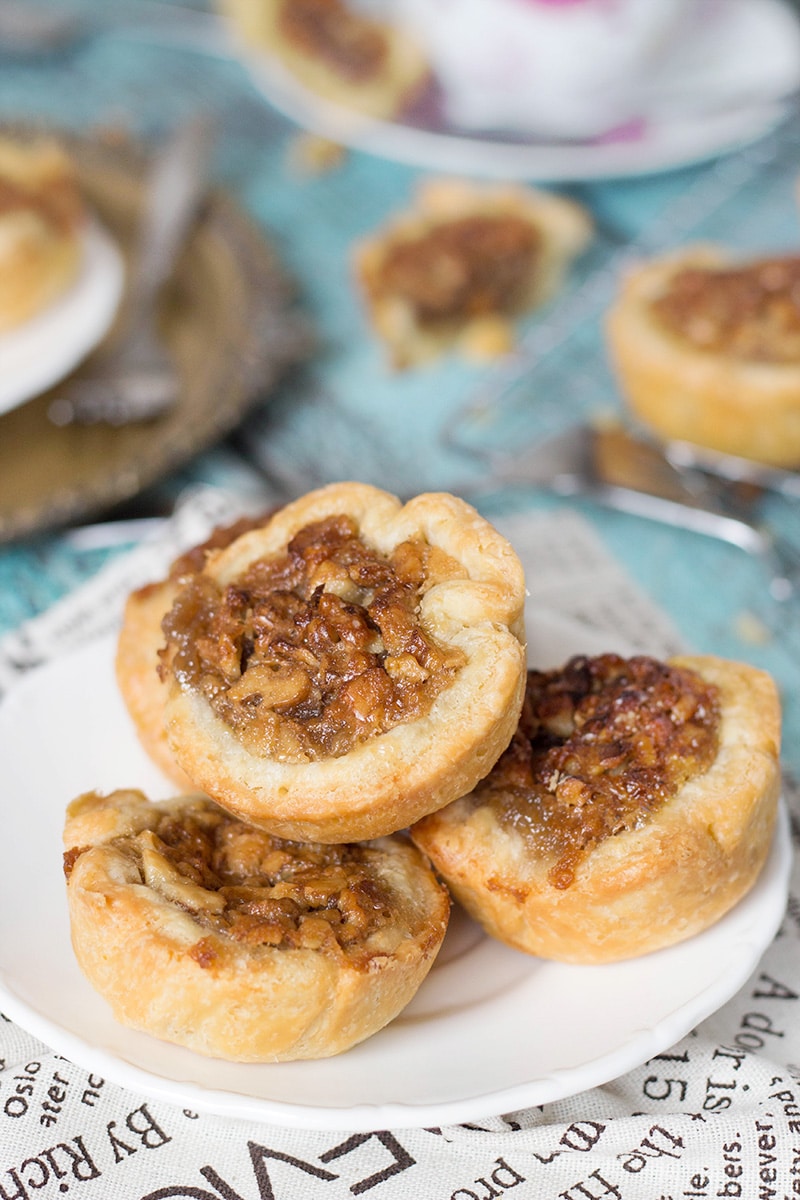 The idea to make these butter tarts came to me after remembering how awesome the Portuguese Egg Tarts I made some time ago were. They disappeared so quickly back then. Of course this time I wanted to try something new, so these little cute buttery guys from Canada were a perfect choice. When I saw the pics of these treats on other websites, I knew right away that I will love them. These Canadian butter tarts just look too good to be true. Don't they?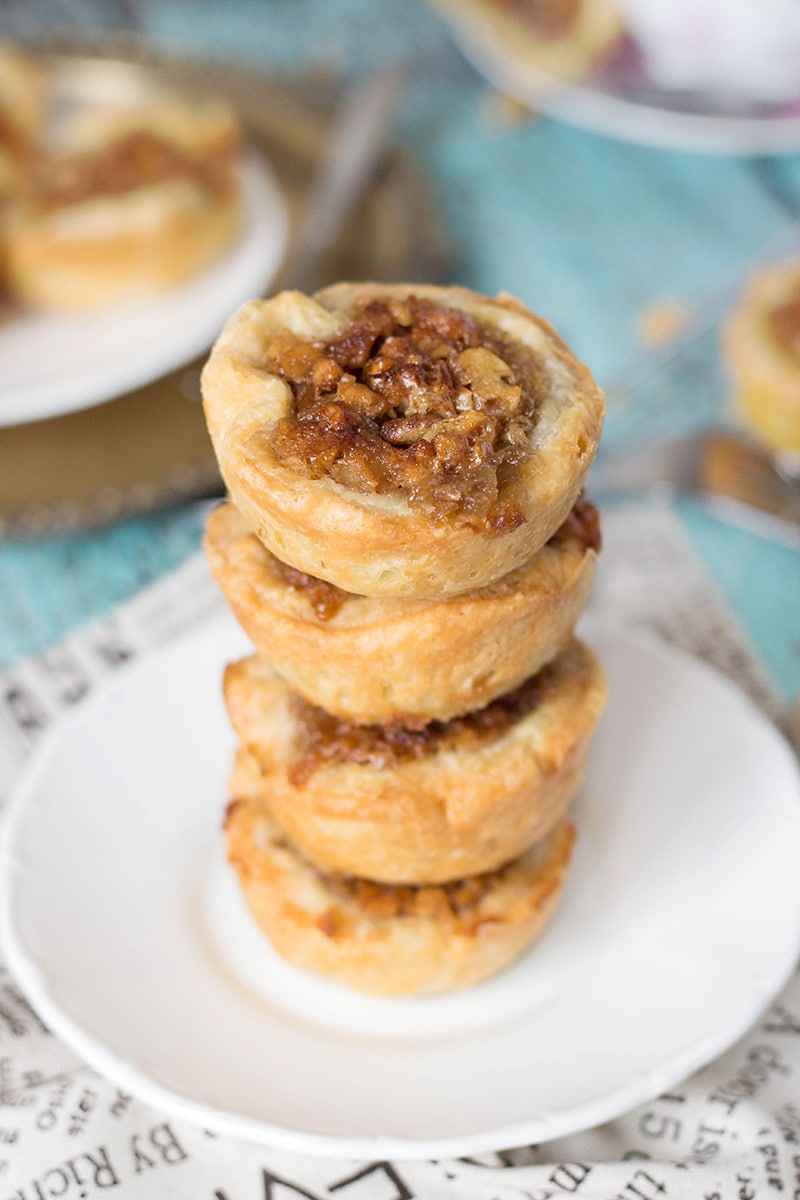 The dough is pretty simple. Everything you need is flour, butter, egg, some seasoning, and that's it. But the filling is the one that steals all the spotlight here. Brown sugar, cream, bourbon, pecans! How is that for a combination? If you want to keep these butter tarts alcohol-free, just skip the bourbon. Simple as that.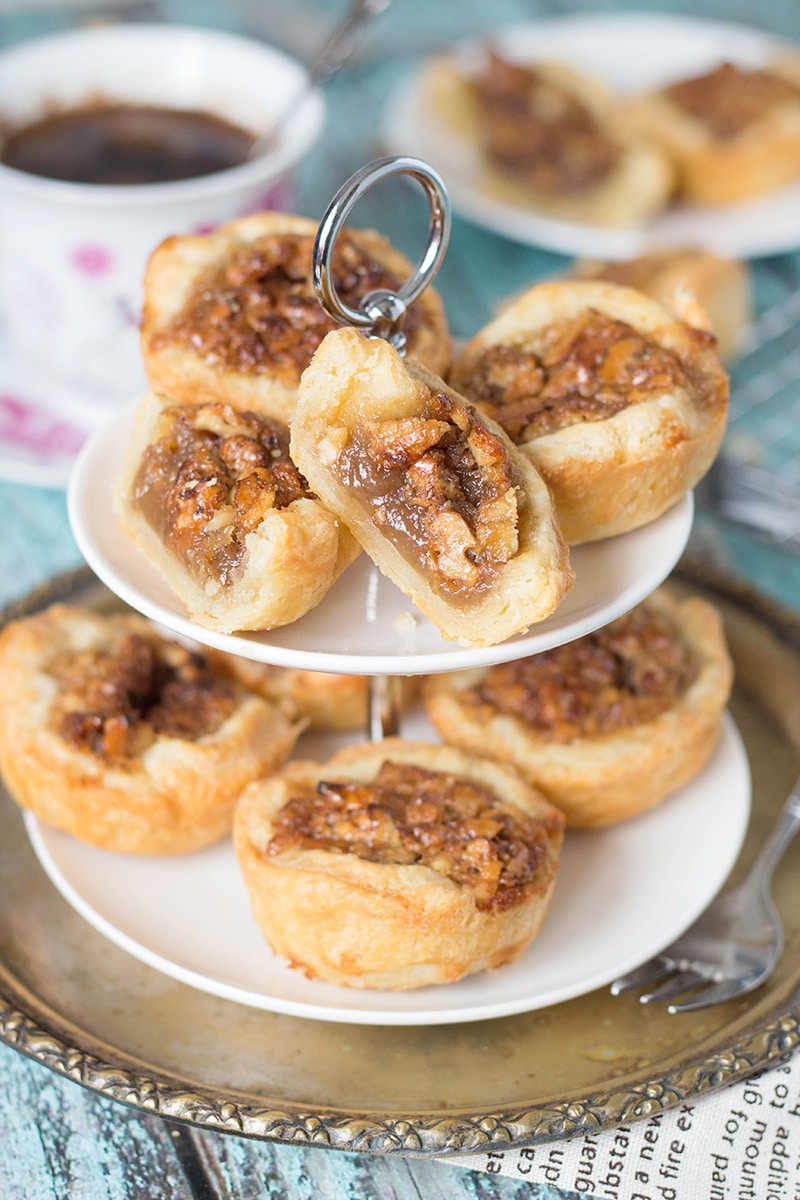 I'm telling you, these butter tarts are to die for. I am not overstating when I say it. They are really that good! I made them yesterday and there is already not a crumb left in the tin. Luckily my body doesn't gain weight easily, because I would be 200 pounds after having so many desserts! Try these butter tarts at your own risk: they are super addictive. I have warned you.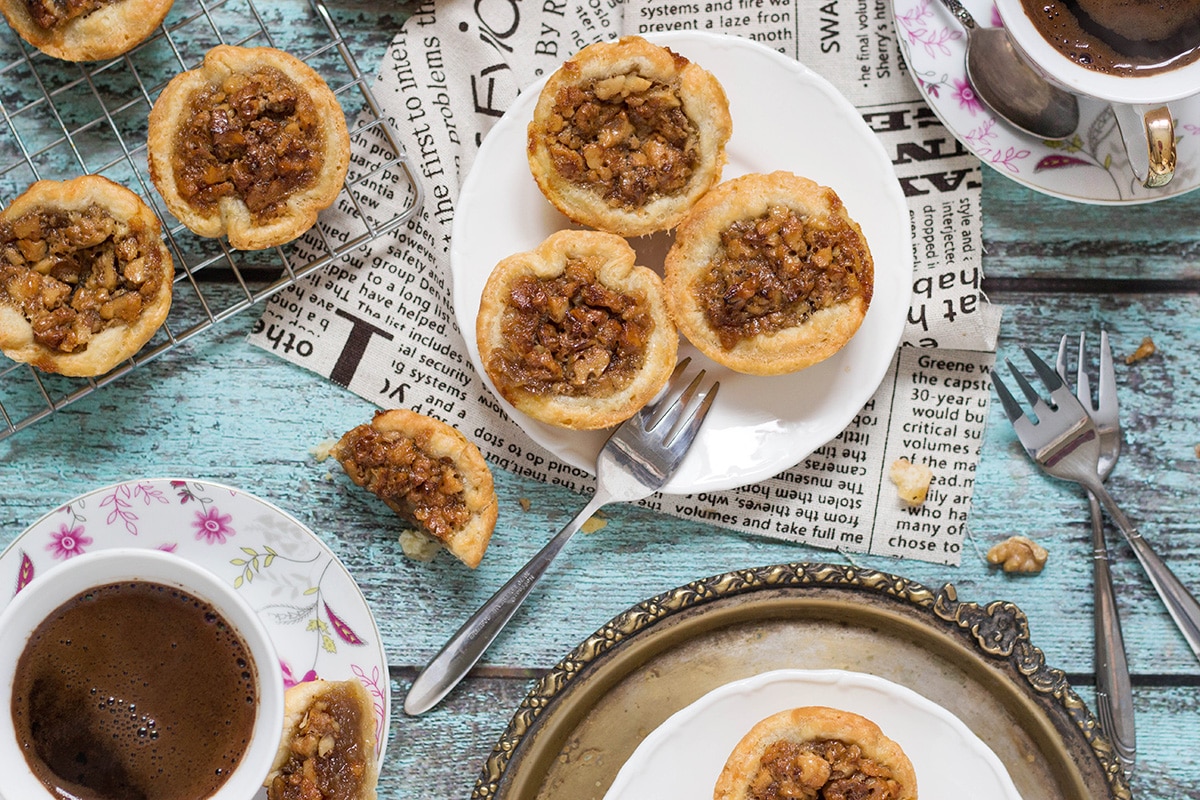 The Famous Canadian Butter Tarts
Canadian Butter Tarts are a national tradition in this country. Sweet and buttery, they make a perfect dessert for any occasion!

Ingredients
For the dough:
1 ½

cups

all-purpose flour

¼

teaspoon

salt

6

tablespoons

unsalted butter

, frozen and cubed

2

tablespoons

vegetable shortening

, frozen and cubed

1

egg

1

teaspoon

vinegar
For the filling:
2

tablespoons

unsalted butter

¾

cup

brown sugar

3

tablespoons

heavy cream

1

egg

2

tablespoons

bourbon

½

teaspoon

salt

½

cup

toasted and chopped pecans
Instructions
Add the flour and salt in a food processor and process until blended. Add the butter and pulse until you get the crumbly mixture. Add the shortening and pulse few more times.

In a small bowl, whisk together the egg, vinegar, and 2 tablespoons of really cold water. Pour this mixture into the food processor while it's running and process until the dough starts forming.

Transfer the dough to a lightly floured surface. Gather it together and form it into a disk. Wrap in plastic wrap and refrigerate for 30 minutes minimum.

In a saucepan, over medium-high heat, combine the butter, sugar, and heavy cream.Stir until the butter is melted, and the sugar is dissolved. Remove from heat and let cool for few minutes. Whisk in the egg, bourbon (if using), salt, and add the pecans.

Preheat the oven to 400°F (200°C).

Take the dough from the fridge and roll it out on a floured surface to ⅛ inch thick. Cut the dough to 4-inch circles. You should get about 12 circles. Now press down each one of them into the wells of a 12-well muffin tin. Fill them with the filling until they are about ¾ full.

Bake the tarts for 10-15 minutes, until golden. Let them cool for 5 minutes, then use the knife to loosen sides and remove them from the tin. Enjoy!
Nutrition