If you crave something sweet and are open to try something new and different, this Vietnamese Banana Tapioca Pudding (Che Chuoi) is exactly what you need. Made with tapioca pearls, coconut milk, banana, and mango, this exotic dessert can be served both warm and chilled!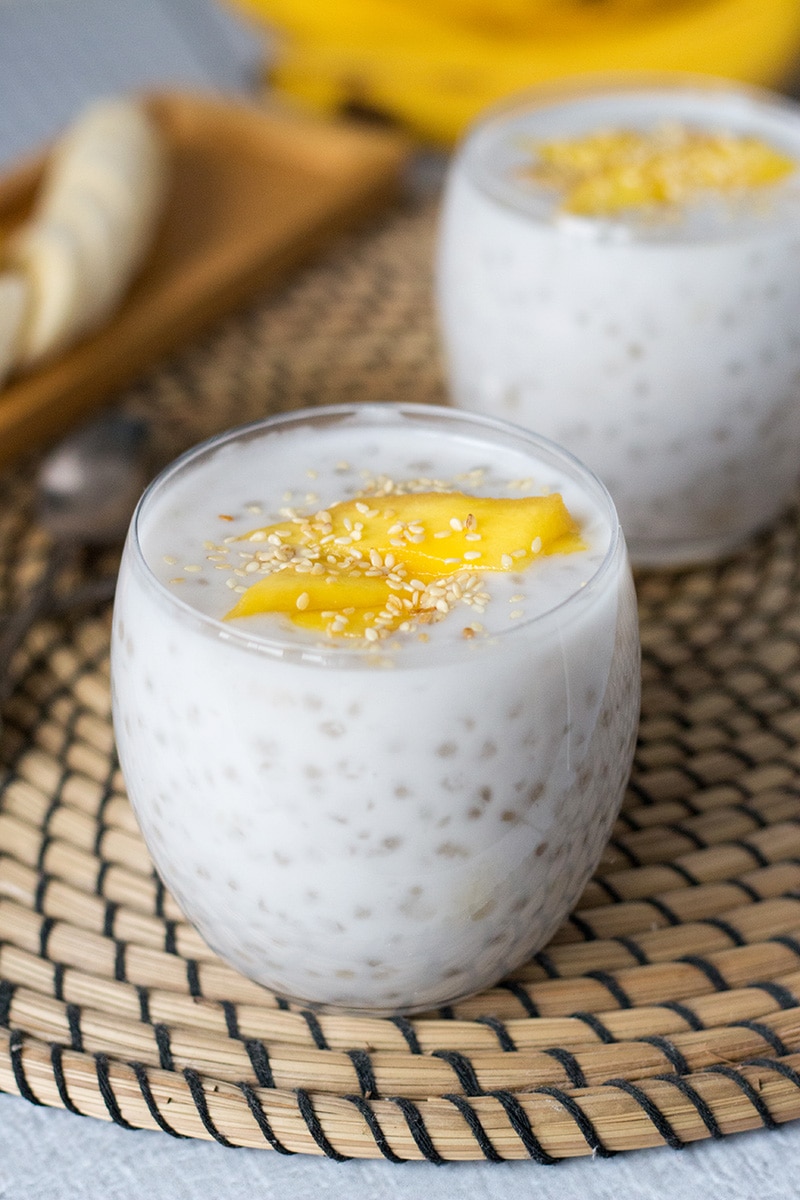 Today was the day when I've tried tapioca for the first time in my whole life. For those who doesn't know what the hell it even is - it's a starch extracted from the cassava root. Expanding my palate and trying new things is one of my favorite activities, so I am sitting here writing this post happy as a clam. My culinary quest for the hidden gems of the dessert world led me to Vietnam where I came across the traditional banana tapioca pudding called Che Chuoi. Che is a word for any Vietnamese sweet soup, beverage or pudding, while Chuoi translate as bananas. Simple as that.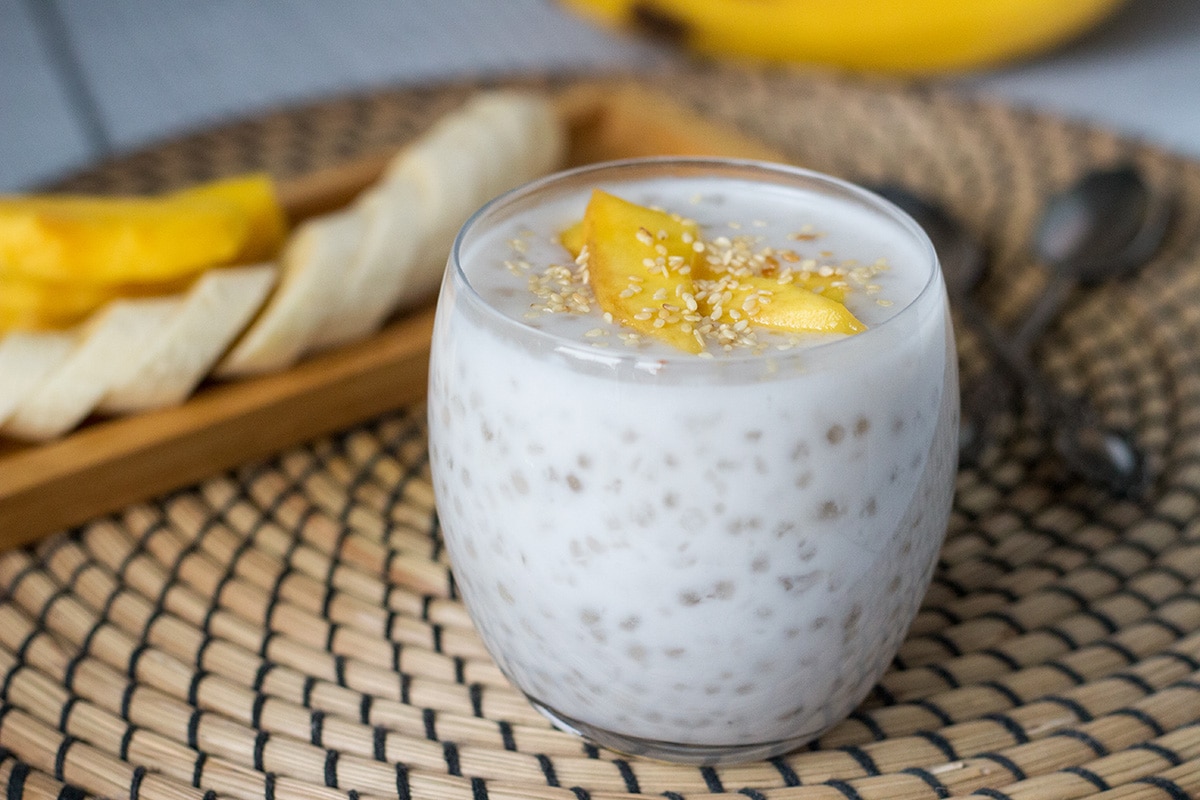 This Vietnamese dessert is made of small white tapioca pearls, coconut milk, and ripe bananas. I've also added some mango slices to bring more color and taste to it. Some recipes I found online require pandan leaves, however, I wasn't able to find them. If you will, you can add them together with the coconut milk and remove when everything is done. You are not supposed to eat them, they just bring the flavor.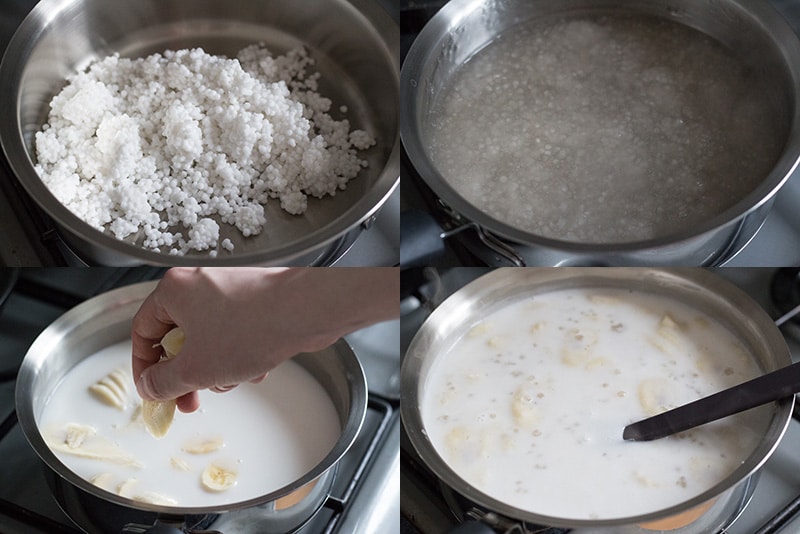 The texture of Che Chuoi is not thick like we are used to in Western style puddings. It is more like a sweet stew. This banana tapioca pudding is usually served warm, but you can chill it before eating without any problems. To be frank, my wife and I loved the chilled version more.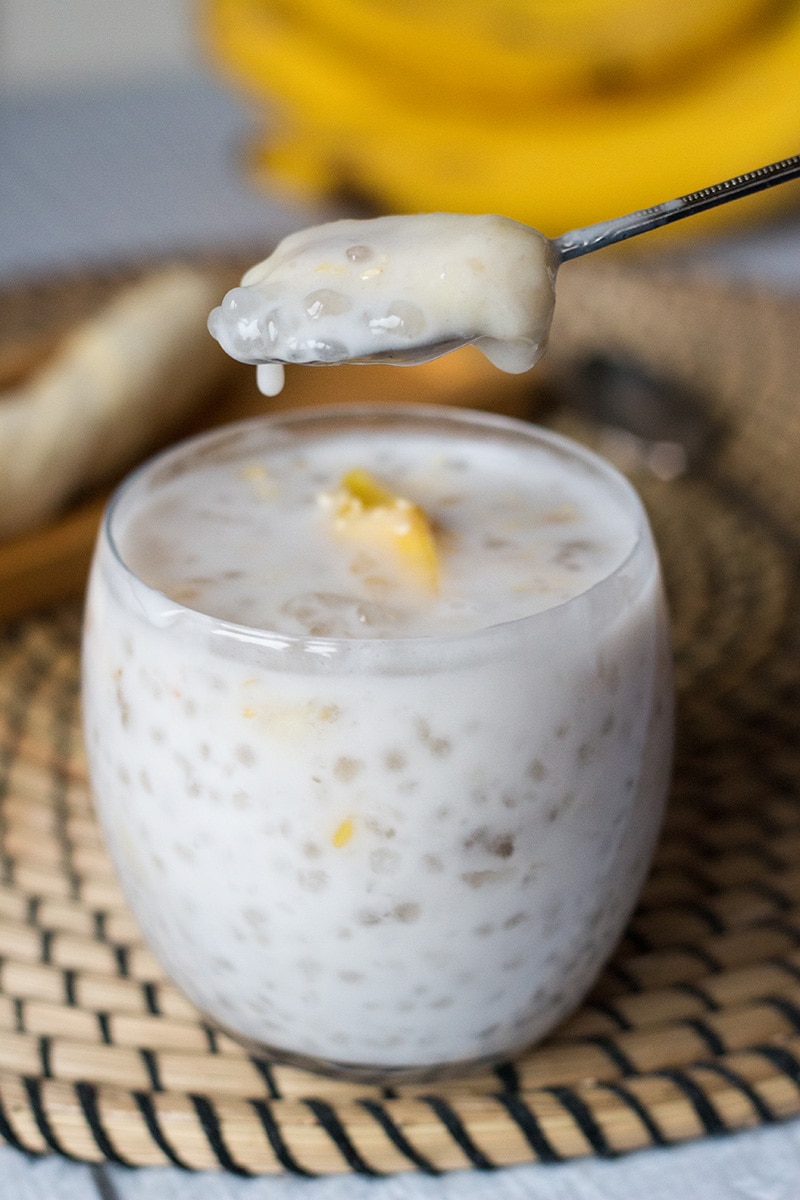 I love the versatility of this dessert. It can comfort and warm you up on a cold winter morning, as well as refresh on a hot summer day. Perfect! To sum up: if you crave something sweet and are interested in trying something exotic - go for it. I can honestly say that I will be making this delightful pudding many times more. No doubts about it.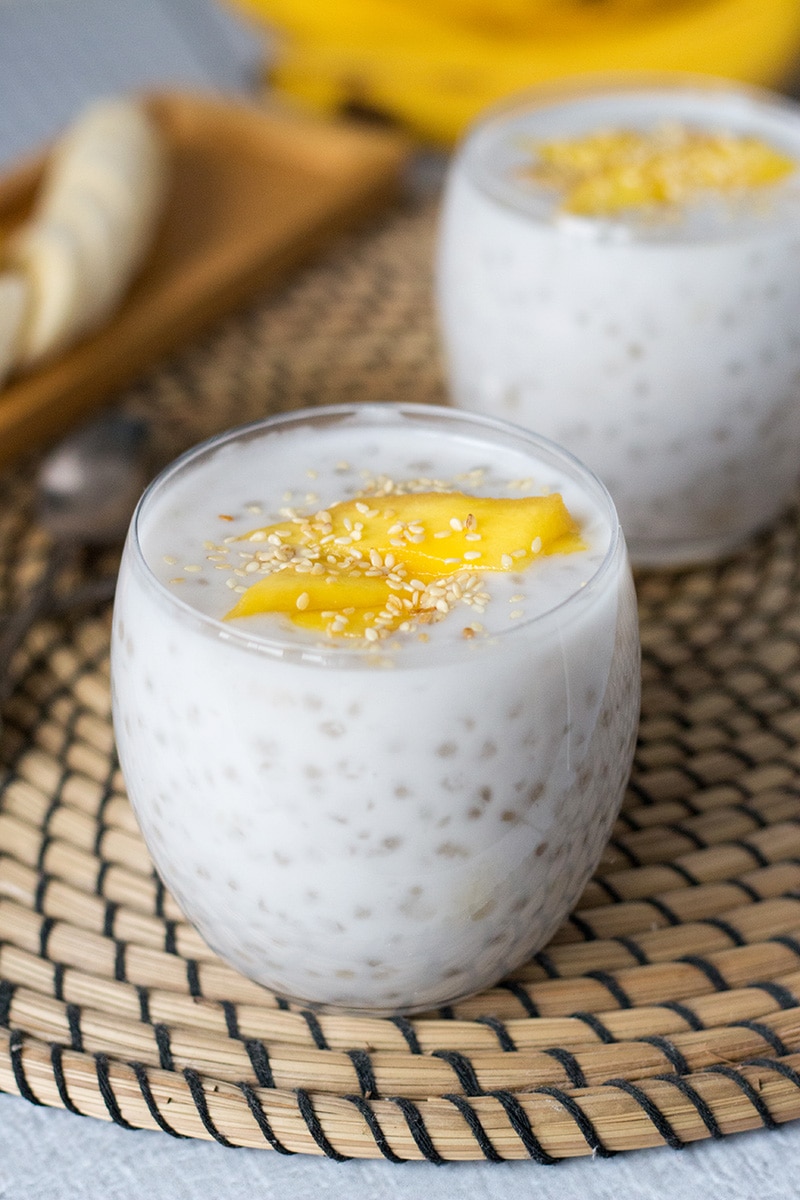 Che Chuoi - Vietnamese Banana Tapioca Pudding
This delightful Banana Tapioca Pudding is super versatile. It can warm you up on cold mornings as well as refresh on a hot summer day!

Ingredients
½

cup (100g)

tapioca pearls

1

can (14 oz or 400ml)

coconut milk

1

cup

water

⅓

cup (65g)

sugar

3

ripe bananas

, peeled, sliced

1

tablespoon

sesame seeds

, toasted

1

mango

, peeled, thinly sliced
Instructions
Soak the tapioca pearls in cold water for at least an hour prior cooking.

Drain well. Put in a big saucepan with 3 cups of water and bring to a boil. Lower the heat and cook for 10-15 minutes until the tapioca pearls are opaque and softened. Drain. Set aside.

In a large saucepan over low heat, combine the coconut milk, water and sugar. Cook, stirring constantly, for 5 minutes or until the sugar dissolves.

Add bananas to the saucepan and cook for another 5 minutes.

Add the cooked tapioca pearls and gently stir to combine. Cook for another 2 minutes.

Remove from the heat and set aside to cool and thicken.

Spoon into individual bowls, sprinkle with sesame seeds and top with mango slices. Enjoy!
Nutrition
* This post contains affiliate links, thank you for the support in keeping Cooking The Globe up and running!