Learn how to make Coquito (the famous Puerto Rican eggnog) and make your Christmas or any other holiday unforgettable. This rich, sweet, and creamy drink, made with rum, will warm you from the inside out!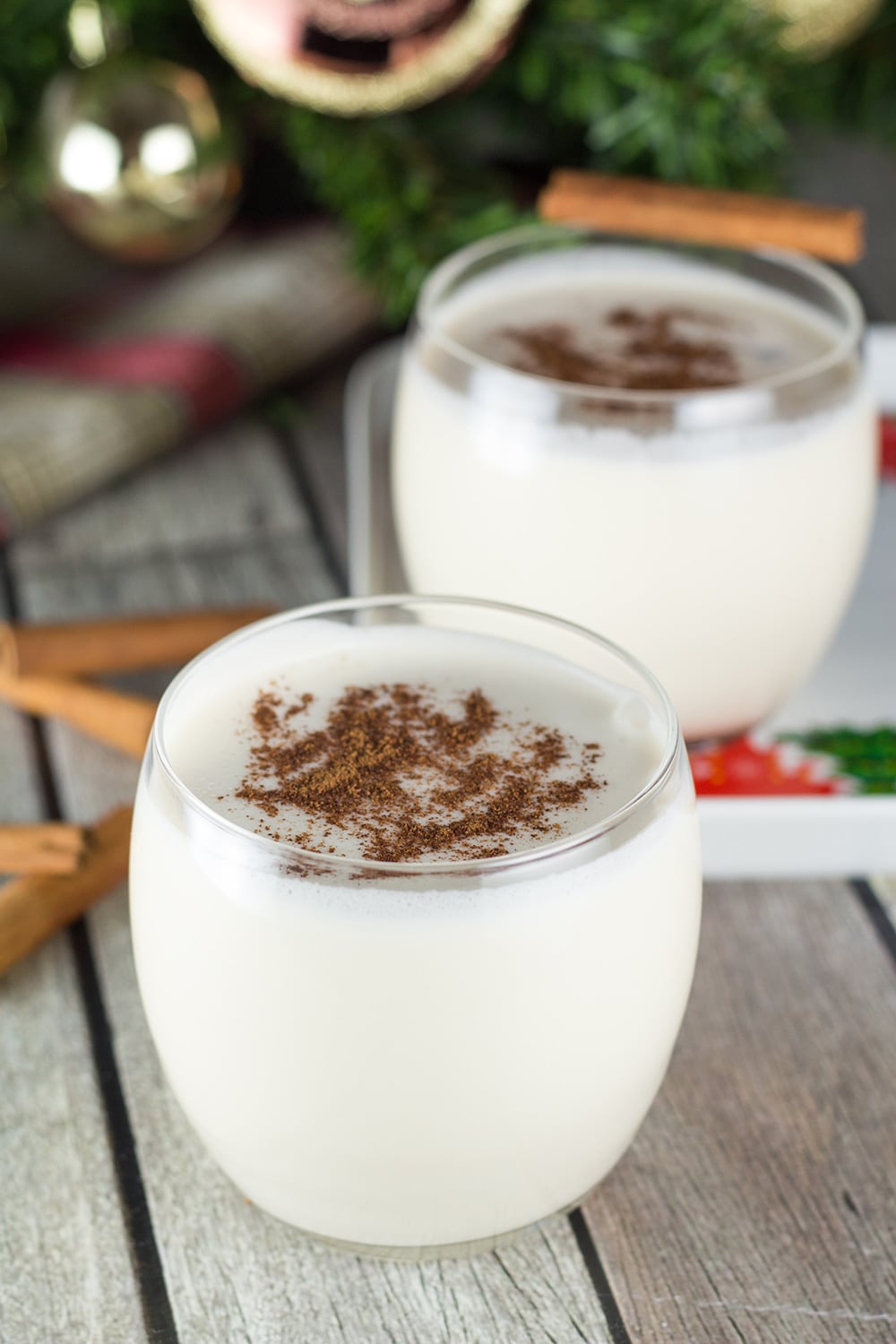 Every nation has their own Christmas table traditions. Ours in Lithuania are: making twelve meatless dishes (fish is allowed), representing the twelve months of the year, serving traditional biscuits (Kūčiukai) with poppy seed milk, drinking a viscous cranberry drink (Kisielius or Kissel), and many others. However, after all those years of blindly following the traditions, my family started looking for something new. It doesn't mean walking away from everything we have grown up with. Of course not. We still do all the things I've mentioned earlier on Christmas eve and we will teach our children accordingly. It's just a normal desire to have a peak at what people in other countries are up to!
That's how the famous German and Austrian mulled wine (Glühwein) has ended up as a new tradition in our house. We make it for like five years straight now and everyone loves it! After such a successful experiment, we wanted more. A year ago, when my blog was already in the works, I stumbled upon another famous Christmas drink, this time from the Caribbean. Puerto Rico to be exact. It's called Coquito and it's like eggnog. I loved the idea of tasting something coming from such an exotic place so I made a huge batch for Christmas. Believe it or not, it disappeared in a blink of an eye!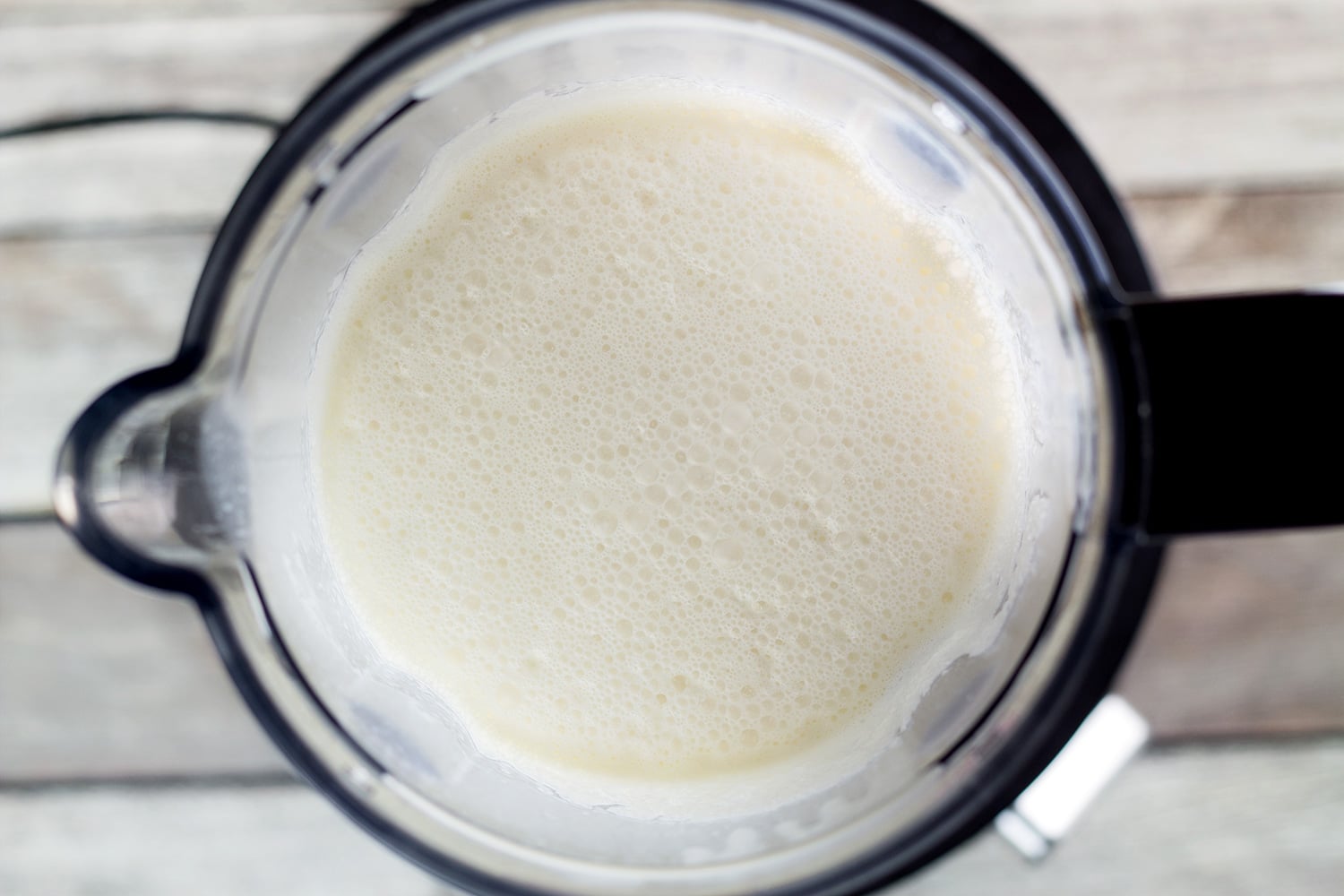 It was too late to write a post on how to make Coquito the last year but I am so doing it now. One of the reasons my family loved this Puerto Rican eggnog is that it has nothing in common with Glühwein, meaning that... We can enjoy them both! First, it's served chilled, not warm or hot. Second, it's made with rum, not wine. Third, it's not just simply a flavored alcohol. Coquito is so much more than that. Let's see what's inside this boozy drink!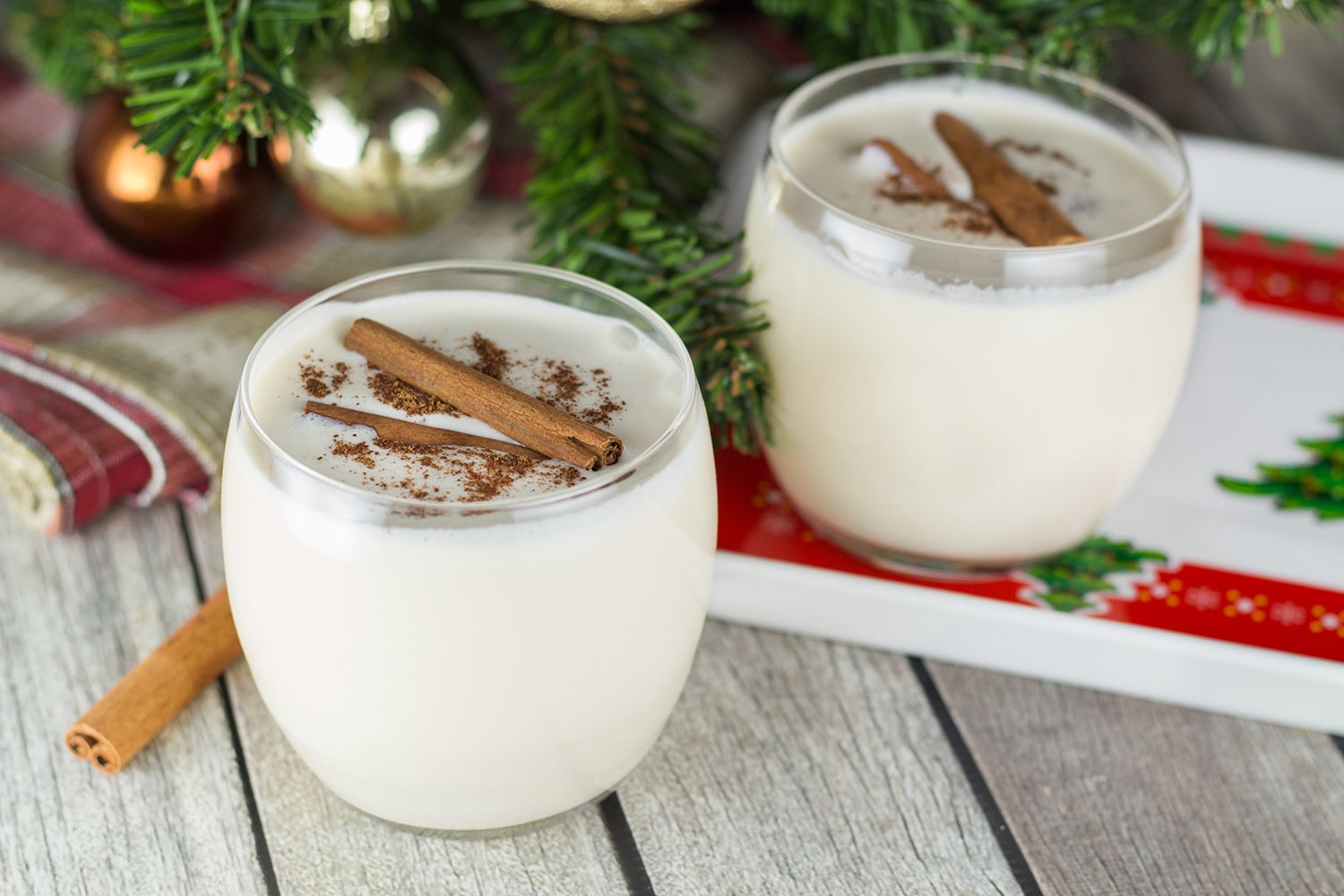 There doesn't exist a specific recipe everyone would follow. Quite the opposite in fact. There are so many different Coquito recipes floating around that you won't find two alike! Some use raw eggs, while others leave them out entirely. Some recipes call for heavy cream, others not. A few ingredients stay untouched, though: coconut milk, condensed milk, white rum.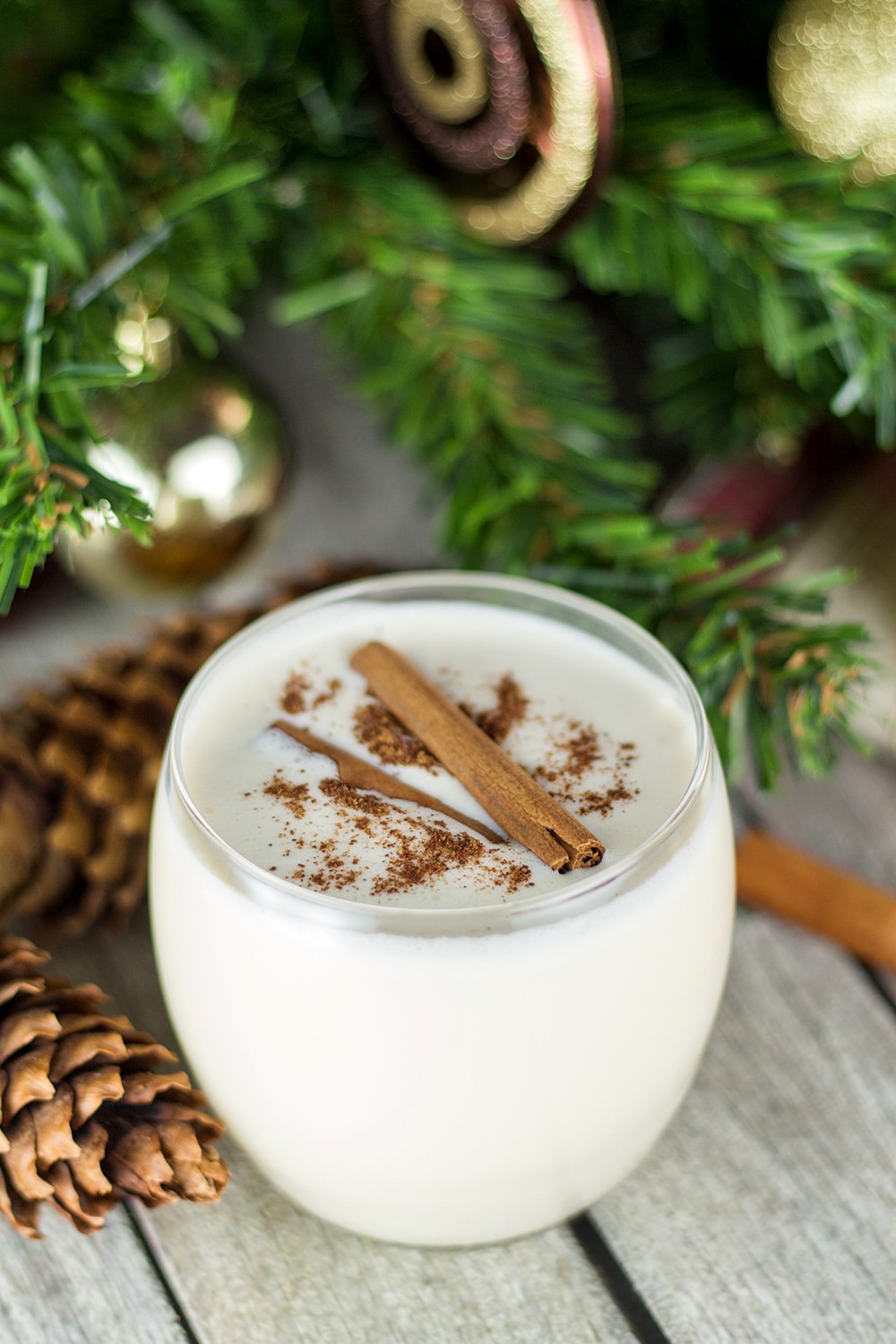 Talking about the eggs, there is a third safe option to cook them a little bit before adding to the mix. That's the one I've chosen. I didn't want to leave the eggnog without the eggs, ha! You see, to me, raw eggs are not a problem at all. I would easily swallow them like Rocky Balboa. But when making Coquito for a crowd, it's always better to stay on the safer side.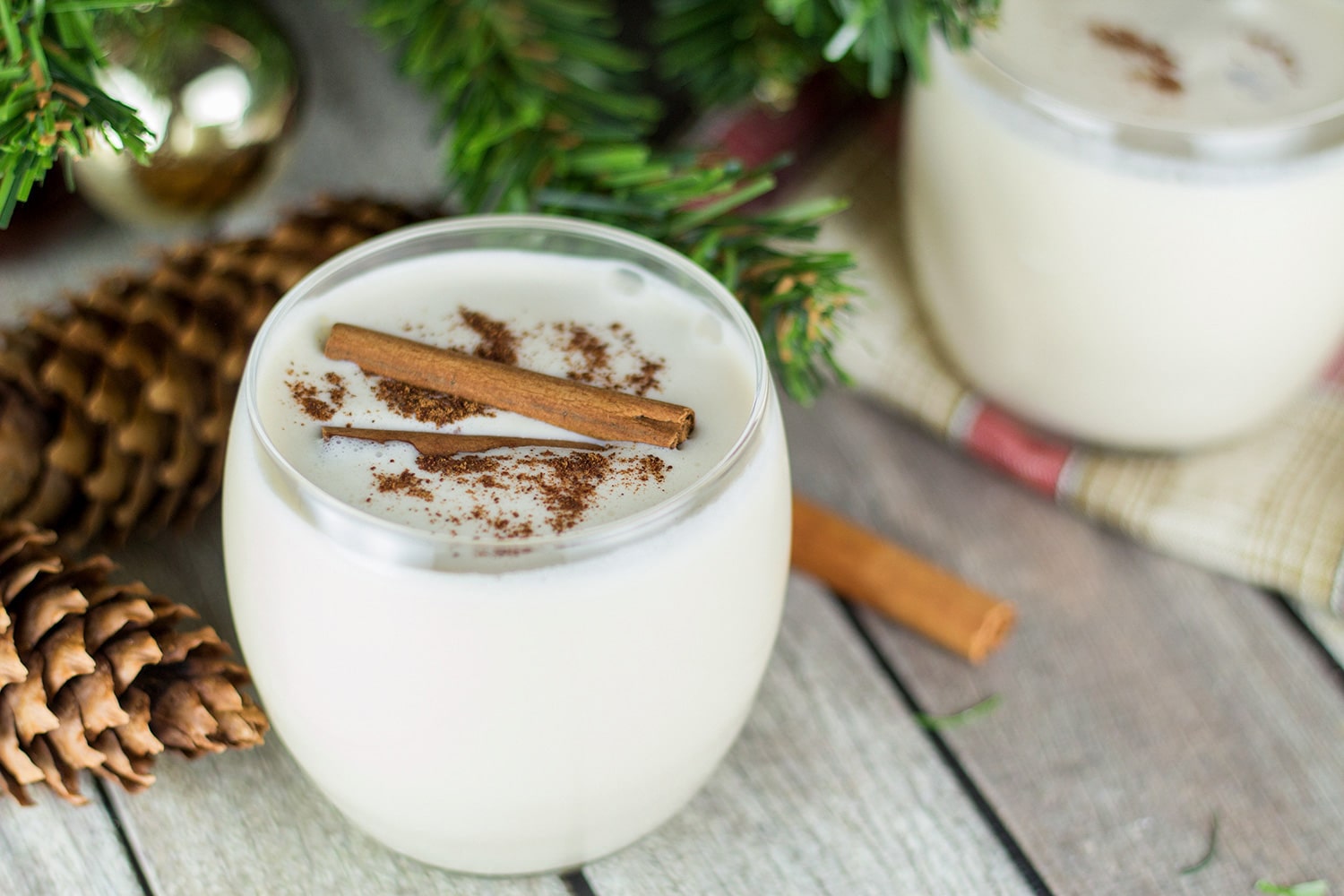 What's more to add? I can't wait until Christmas to sip this rich and sweet drink again. That coconut flavor mixed with various milks and rum is heavenly. This time I'm making a bigger batch because it's impossible to enjoy it slowly when a pitcher is getting empty in a speed of light. I feel the pressure! Try it, guys, and you will thank me later!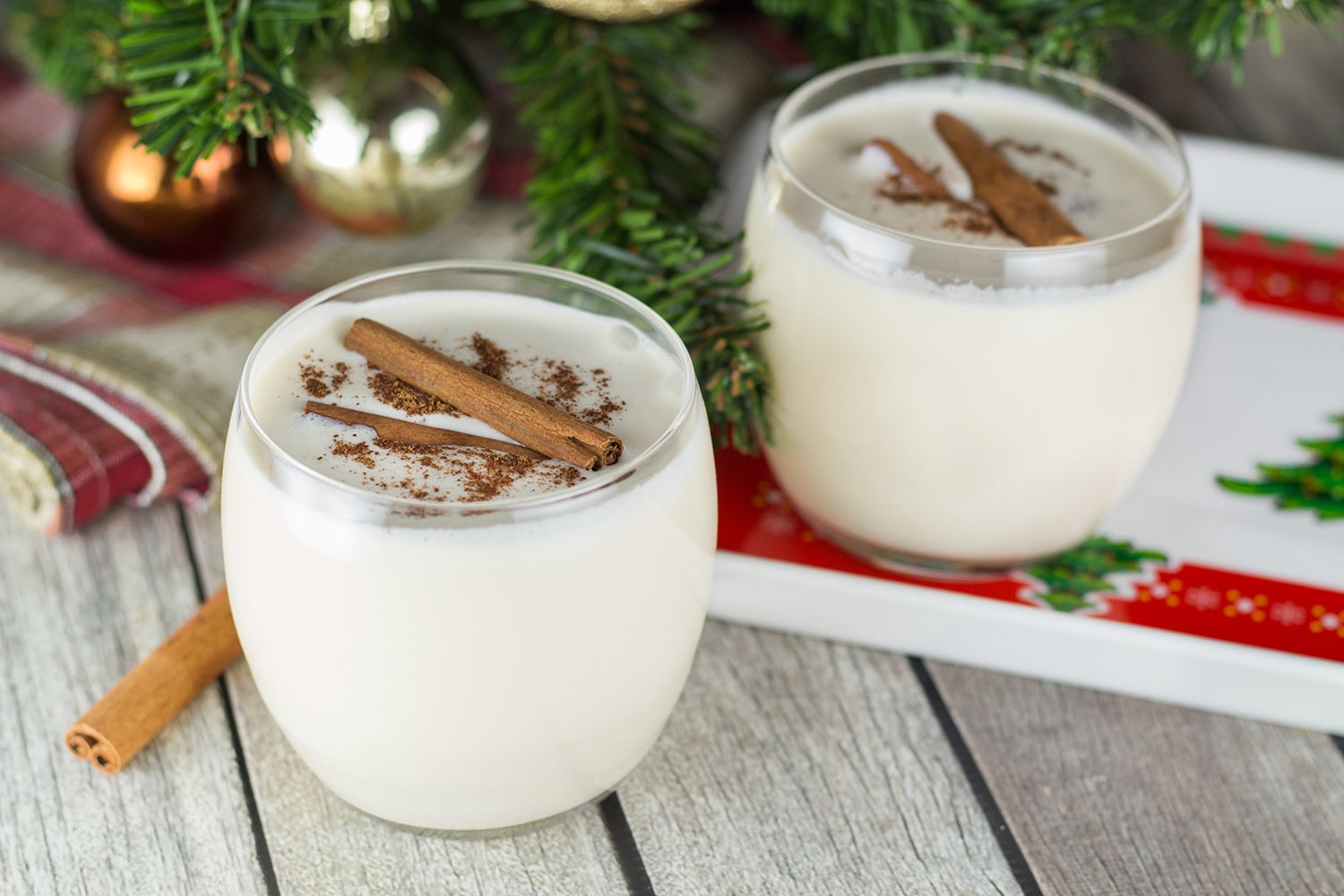 Traditional Puerto Rican Eggnog (Coquito) Recipe
If you still don't know how to make Coquito (Puerto Rican Eggnog), this comprehensive guide is for you. Rich, creamy, boozy!

Ingredients
5

large egg yolks

1

can (12 oz. / 350ml)

evaporated milk

1

can (14 oz. / 400 ml)

can sweetened condensed milk

1

can (15 oz. / 450 ml)

can cream of coconut

1

cup

heavy cream

1

teaspoon

vanilla extract

1

cup

white rum

, or to taste

ground cinnamon

, for garnish
Instructions
Whisk the egg yolks and evaporated milk in a heat-proof bowl placed over a saucepan of simmering water. Stir until the mixture coats the spoon and is warm to the touch. Transfer to a blender.

Add all the remaining ingredients except cinnamon and blend until smooth. Chill for 2-5 hours. Sprinkle with cinnamon and serve. Enjoy!
Notes
If raw eggs are not a concern, you can skip the simmering part and just blend all the ingredients in a blender.
Adapted from Daisy's Holiday Cooking by Daisy Martinez
Nutrition