If you want to fill your kitchen with Caribbean flavors, this Jamaican Curry Chicken is a perfect choice. Spicy and comforting, this dish is a sure winner!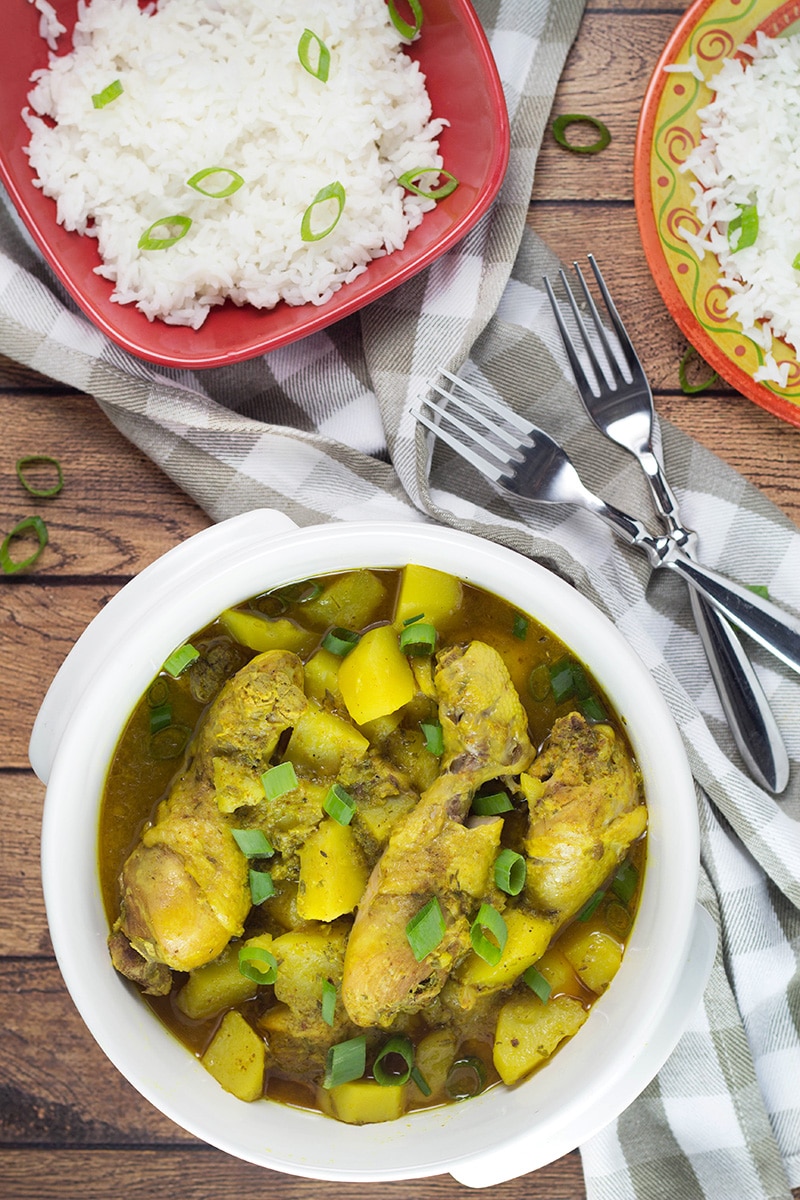 Ah, Jamaica, you continue to impress me. I have always imagined you as a true paradise on earth, as the country of the tastiest rum and sandiest beaches. What I hadn't thought of, until starting this blog, is that your cuisine is as beautiful as your views. I already cooked 5 recipes from Jamaica and today I went for a sixth. Once again, this Caribbean gem has failed to disappoint me. Ladies and gentlemen, Jamaican Curry Chicken.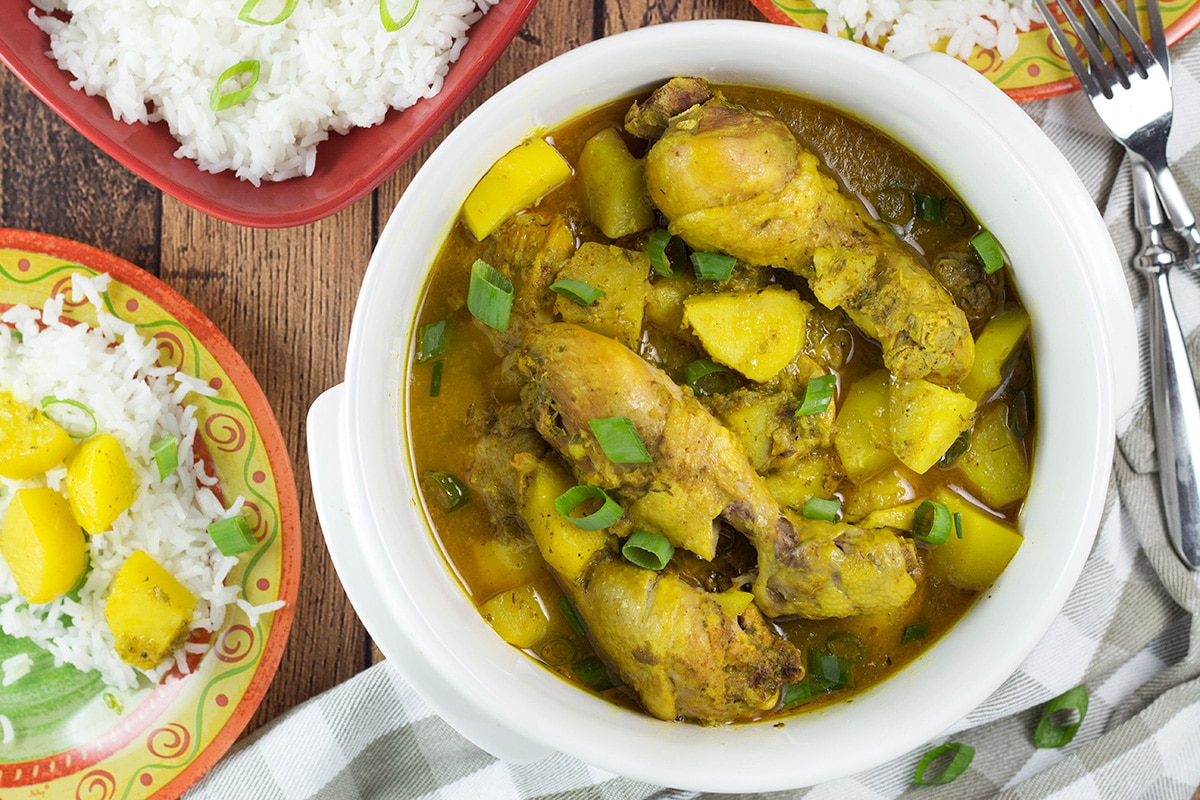 If you will browse through all the recipes on this blog, I am pretty sure that the most popular ingredient will be chicken. It's not a coincidence - all my family members love it. However, I have to keep changing things up all the time, because it can get pretty boring eating the same thing every single day. Every new chicken recipe I find makes me super happy, even if I won't repeat it in the future. But sometimes, on very lucky days, I stumble upon hidden treasures. This Jamaican Curry Chicken is one of them.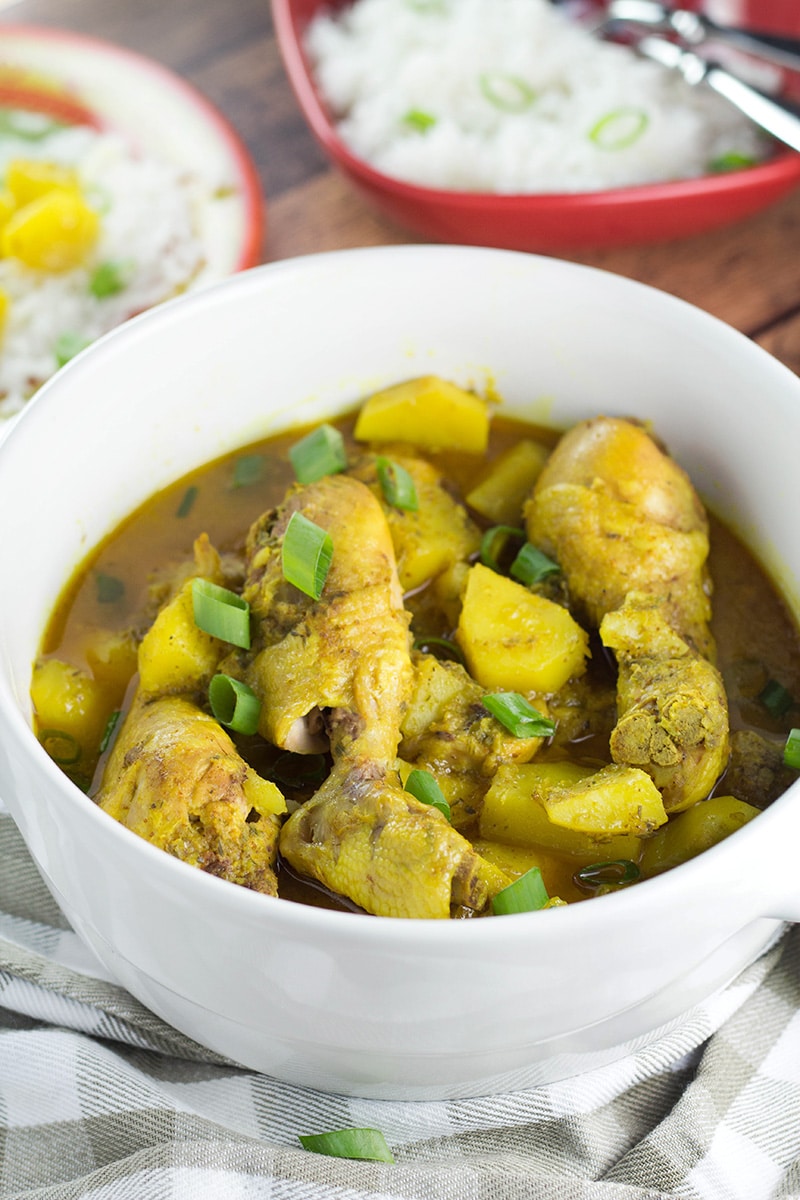 This is a staple dish in Jamaican cuisine. Like with all traditional dishes, every single family has their own recipe of this delicious curry. One includes potatoes, others not, some recipes add curry to the marinade with all other ingredients in the very beginning, while others toast it in a pan, adding chicken over it. There is one thing Jamaicans agree on: you can use any chicken parts you like, but they have to be bone-in. Chicken breast is not a good choice for this curry.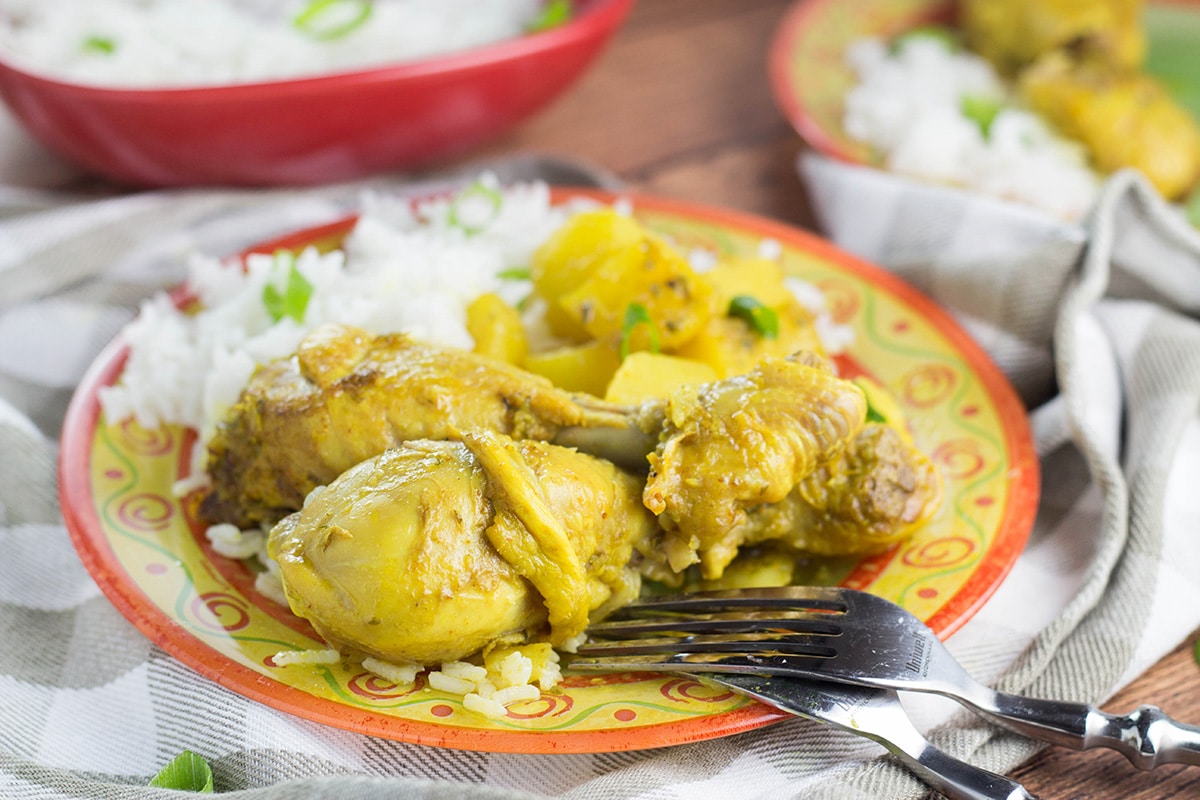 Jamaican Curry Chicken can be served with boiled Jamaican dumplings, fried plantains, or a simple rice. Their famous Rice and peas I did some time ago are also perfect with this curry! By the way, if you are not a fan of spicy, just reduce the amount of curry.
You know what's another great thing about this curry? They say that it tastes even better the day after you make it, cooled and re-heated. What are you waiting for? Go and make it already!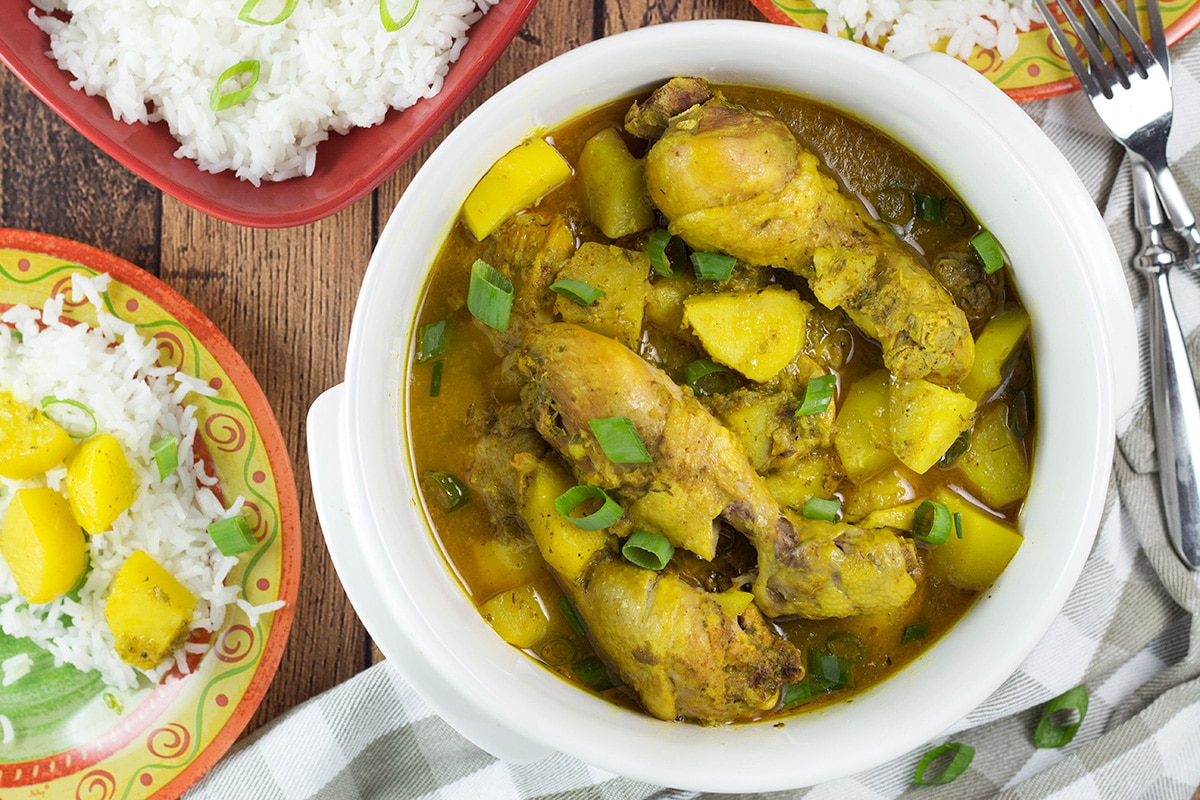 Jamaican Curry Chicken Recipe
This curry chicken coming from Jamaica is spicy, hearty, and comforting. A perfect Caribbean dinner!

Ingredients
8

sprigs

thyme

, leaves only

1

onion

, roughly chopped

1

bunch scallions

, roughly chopped

¼

cup

chopped garlic

½

scotch bonnet pepper

(optional)

4

lb (1,8kg)

chicken drumsticks

, skin on

1

tablespoon

ground cumin

5

tablespoons

Curry powder

3

tablespoons

vegetable oil

1

lb (450g)

potatoes

, diced

salt and pepper

, to taste

1

quart (liter)

chicken stock or water
Instructions
In a food processor, combine the thyme, onion, scallions, garlic, and scotch bonnet pepper, if using. Process until smooth. Add some vegetable oil during the process, if needed. Rub the chicken with the marinade and let sit for about an hour. The more the better.

Heat a large pan or pot and add the curry and cumin. Toast for a minute, then add the vegetable oil. Now add the chicken with all the marinade and toss to cover in the curry and cumin. Add the diced potatoes. Season with salt and pepper. Add the chicken stock or water.

Cover and bring to a boil. Reduce the heat and simmer for 25 minutes. Uncover and add more stock or water if the chicken is sticking to the bottom of the pan. Now cook uncovered for 20 minutes more until the liquid has somewhat thickened. Enjoy!
Nutrition