Loukoumades are traditional Greek Honey Balls made with fried dough and sometimes called Greek donuts. Sprinkled with walnuts and cinnamon, and drizzled with honey, these cuties make a perfect bite-size dessert!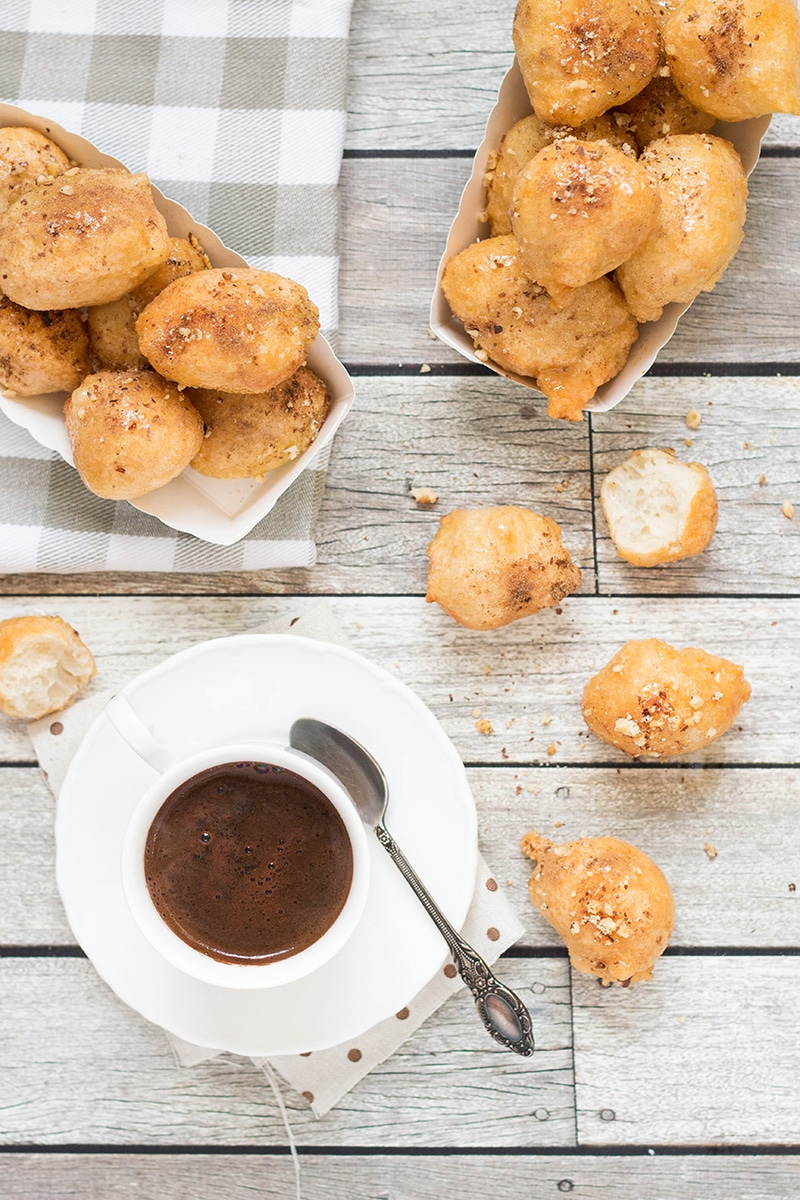 Greece is one of my most favorite countries to cook from. There is something special about their food that attracts me and keeps coming back for more. I am pretty sure I am not alone in my love for the cuisine of this beautiful and hypnotizing Mediterranean country. Of all the people I know, nobody refuses to empty a plate of Greek food when I serve it during a party. Nobody! This time it's a dessert. The last Greek dessert I made for the blog (Kataifi) was splendid, so my expectations were really high this time. Meet Loukoumades (such a complicated name!) - Greek Honey Balls (Puffs) sprinkled with cinnamon and walnuts. You can also call them Greek donuts. Quite frankly, it's the best dessert I've had lately.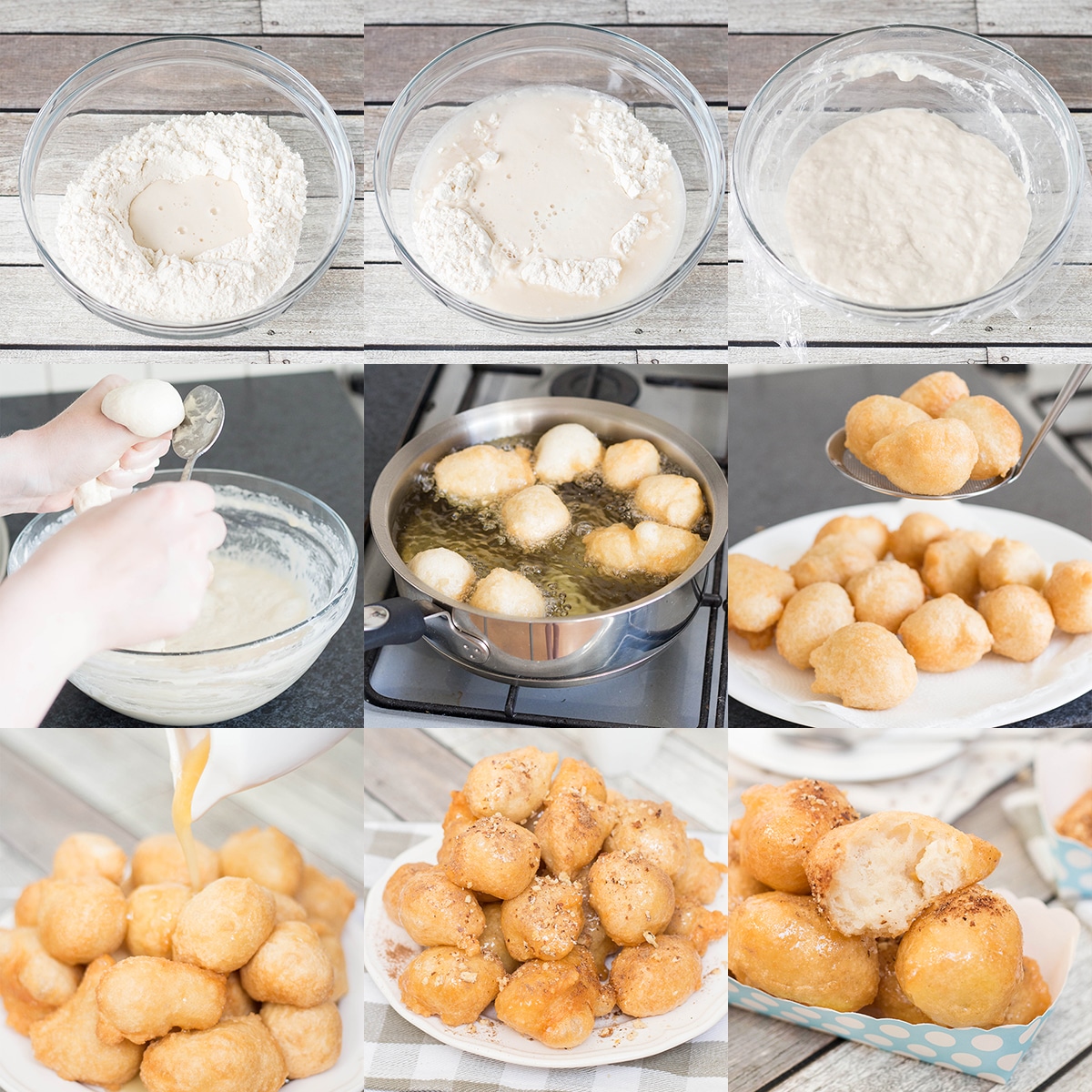 Loukoumades is a traditional Greek dessert with roots traced to the ancient Greece. Some sources even state that it's the oldest recorded pastry in European literature (wow!). It's amazing, isn't it? So, what Loukoumades are about? It's deep fried dough pastries drizzled with honey and sprinkled with cinnamon and walnuts. Sounds simple, but the end results is magical, believe me!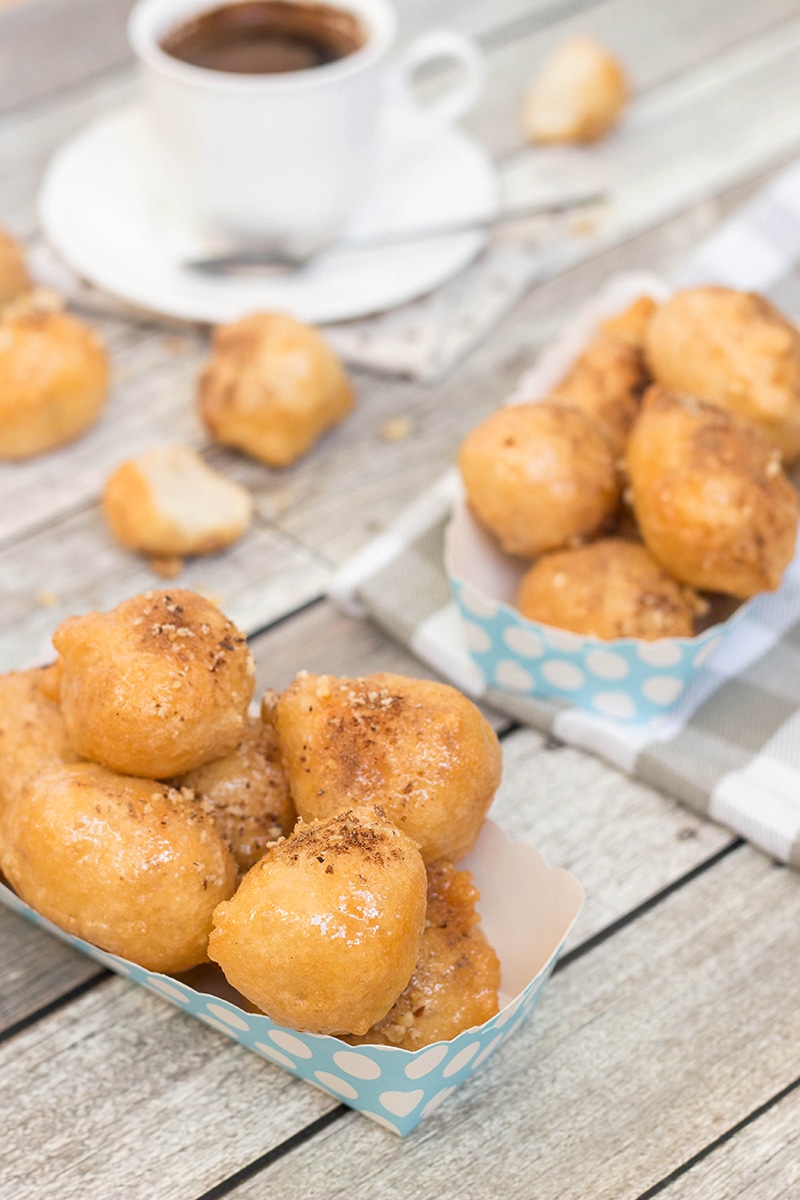 Similar deep fried dough puffs can be found in Turkish, Palestinian, Lebanese, and other Middle Eastern cuisines. The only thing that differs is the toppings. Talking about them, I love the velvety combination of honey and cinnamon. Divine! Oh and the crunch provided by walnuts is so on point.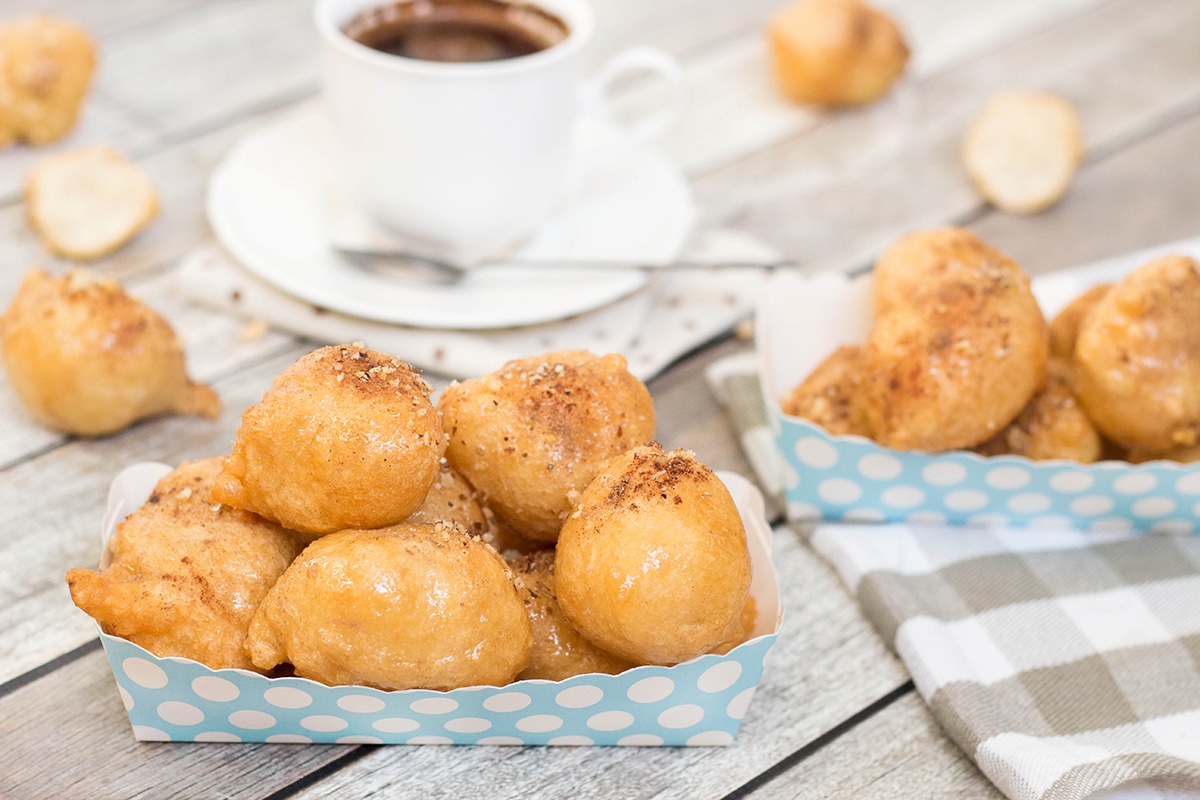 If you will ever visit Greece, you'll be able to find Loukoumades everywhere. Every single café, even the smallest one, should have these little cute fluffy puffs on their menu. They are also frequently enjoyed in Greek homes. Not a single festival is complete without them! Greek women are so used to making these donuts, they are able to work the batter (which is really runny and sticky) with their bare hands, while many, who make Loukoumades for the first time, require a help of spoons. I don't mean to brag, but I managed to form the balls without using spoons (with the help of my precious wife).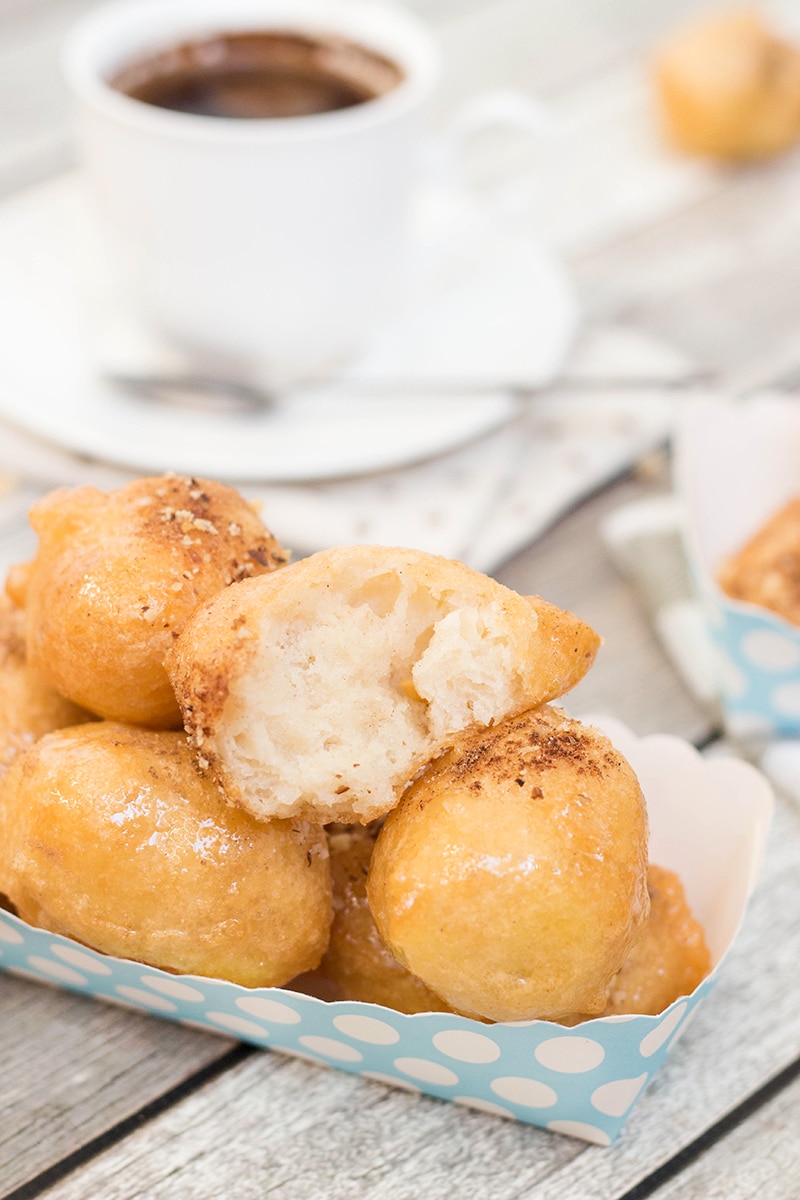 Just remember that these Greek honey balls are best eaten on the same day they are made. It shouldn't be a problem though, because they are so addictive. You blink and puff, the puffs are gone (sorry for the tautology). Make these and enjoy the hell out of them!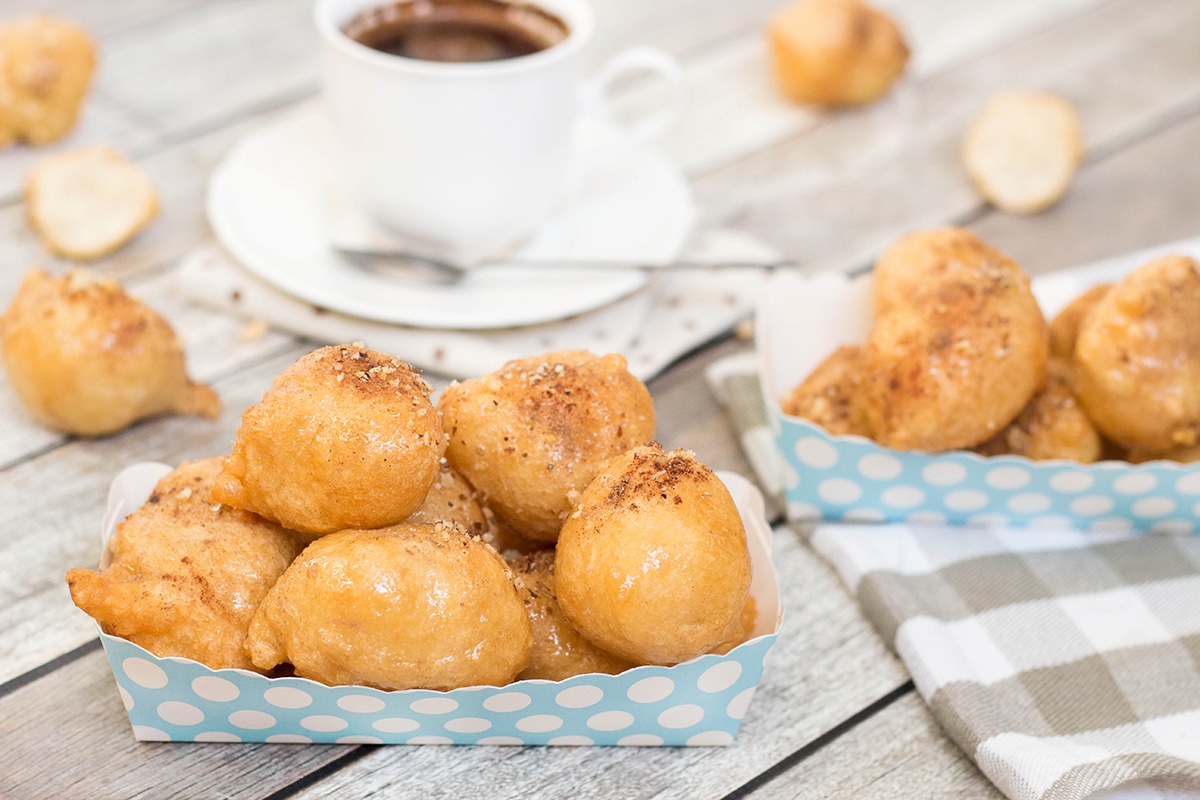 Loukoumades - Greek Honey and Walnut Balls
These Greek Honey Balls, also called Greek donuts, are sprinkled with cinnamon and walnuts! A perfect bite-size dessert!

Ingredients
4 ½

cups + 1 tablespoon

all-purpose flour

1

teaspoon

salt

1

tablespoon

instant dry yeast

1

tablespoon

honey

2 ¼

cups

warm water

, divided

vegetable oil

, for frying

1-2

cups

honey

, for drizzling

ground cinnamon

, for sprinkling

coarsely ground walnuts

, for sprinkling
Instructions
In a large bowl, mix 4 ½ cups flour and the salt. Dissolve the yeast in ½ cups warm water, together with 1 tablespoon honey and 1 tablespoon flour.

Make a well in the center of the flour and pour in the yeast mixture. Add the remaining 1 ¾ cups water. Mix using a spatula, until you get a sticky, loose batter. If the texture of the batter isn't like this, add more water to achieve the right consistency. Cover the bowl with plastic wrap and let raise for 2 hours, or until doubled in size.

Fill half of the pot with oil and heat to 375°F (180°C).

Now you need to shape your Loukoumades. There are two ways to do that.

The first one. Oil your hands, take a handful of the batter and clench your fist around it. Squeeze out a knob of the batter between your fingers, scoop it up with an oiled tablespoon and drop into the hot oil.

The second one. Oil two tablespoons. Lift a little bit of the batter on one and push it off into the hot oil using another one.

The puffs are ready when they rise to the top and are light golden brown. Remove with a slotted spoon and dry on paper towels.

Drizzle with honey and sprinkle with cinnamon and walnuts. Enjoy!
Nutrition