Perfect as a side dish, these Hungarian Potato Dumplings (Shlishkes) are made with mashed potato batter and rolled in buttered bread crumbs. They are similar to Italian Gnocchi but have some fundamental differences. So good!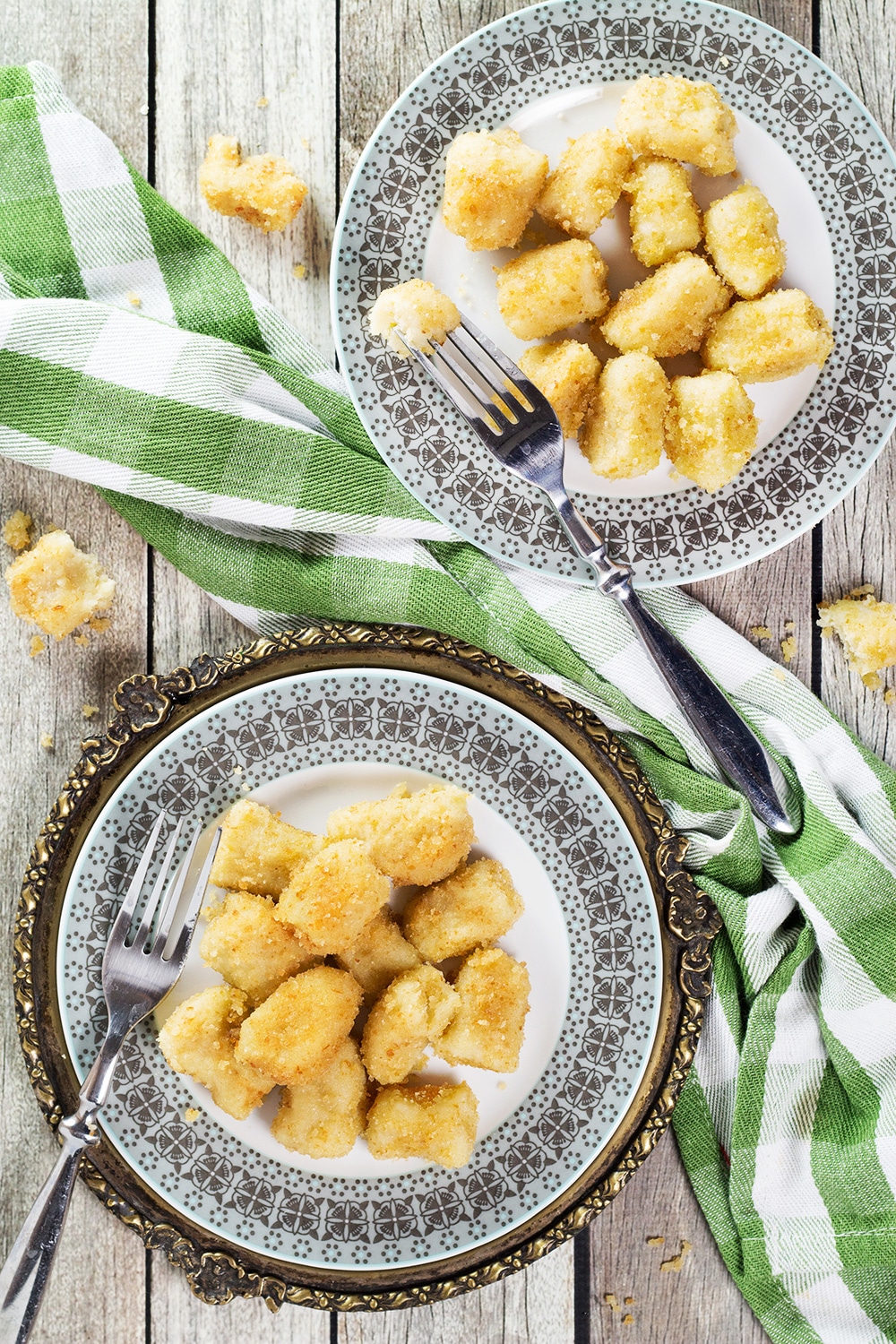 A few days ago I posted a recipe for the delicious Hungarian Plum-Stuffed Dumplings. If you haven't checked them out yet, do it. They are really awesome. Today we are once again going to Hungary because I am obliged to do so! Why? Well, the thing is, when Hungarians make those plum dumplings, the leftover mashed potato batter is always used to make small breaded rolls called Shlishkes. These two dishes are like siblings, you can't make one of them while avoiding another! I couldn't break these traditions, so we are making Shlishkes today!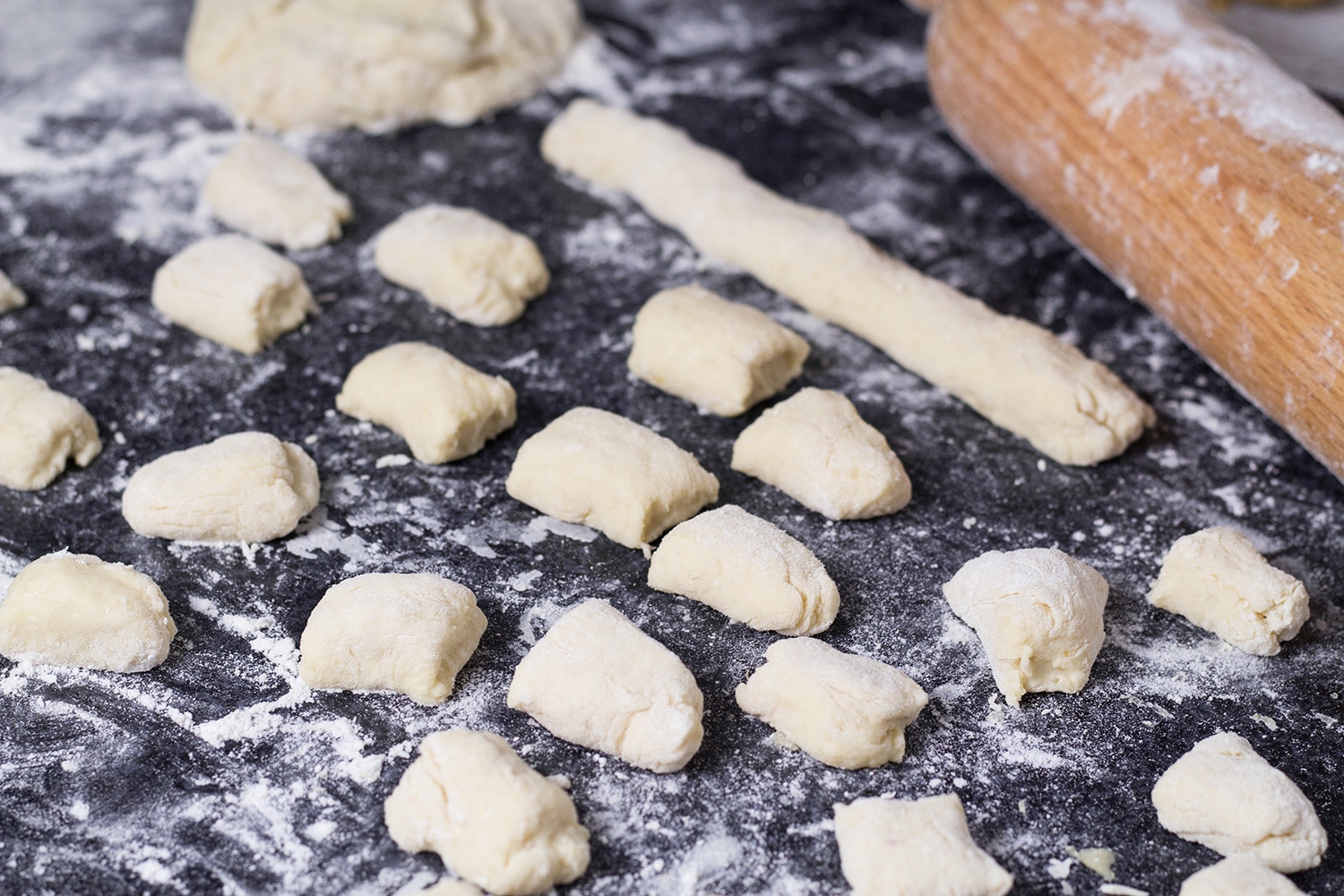 These are almost the same potato dumplings but without plums + they are not meant to be served as a dessert (you still can make a dessert out of them, just roll them in sugar). Shlishkes are more like a side for the main meal, usually containing meat. That's exactly how I served these little guys - with a pepper steak. It was lovely. Oh, one more important thing that has to be mentioned. These potato dumplings are popular not only in Hungary but among Jews all around the world!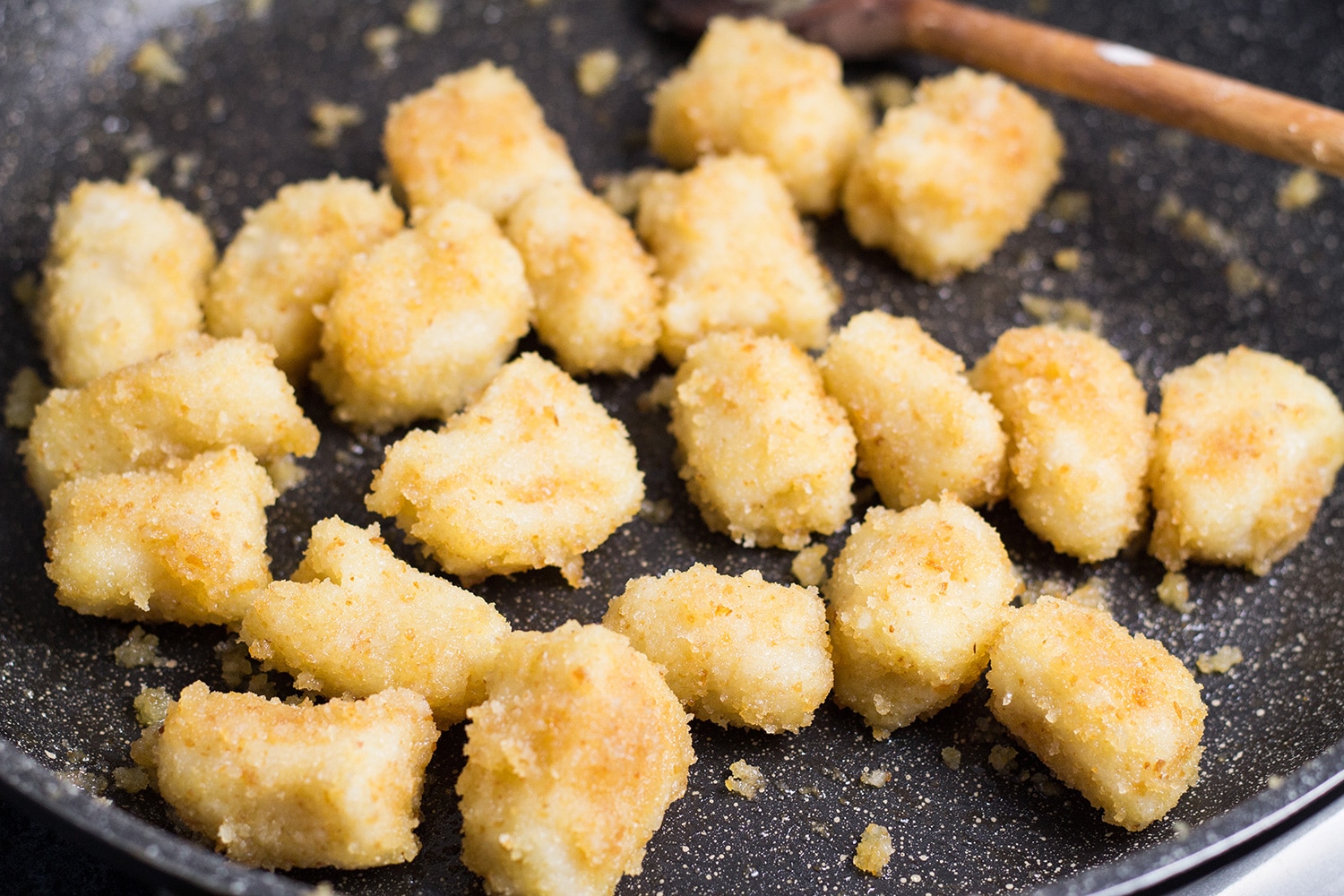 Now some of you may ask: what's the difference between Shlishkes and Italian Gnocchi? Because these two look like the same dish. There actually are some differences, though. The Encyclopedia of Jewish Food names two of them: Shlishkes are firmer and they don't have ridges. I can add the third one: Hungarian dumplings are first boiled then rolled in buttered bread crumbs, not sprinkled with cheese or drowned in sauces like their Italian cousins.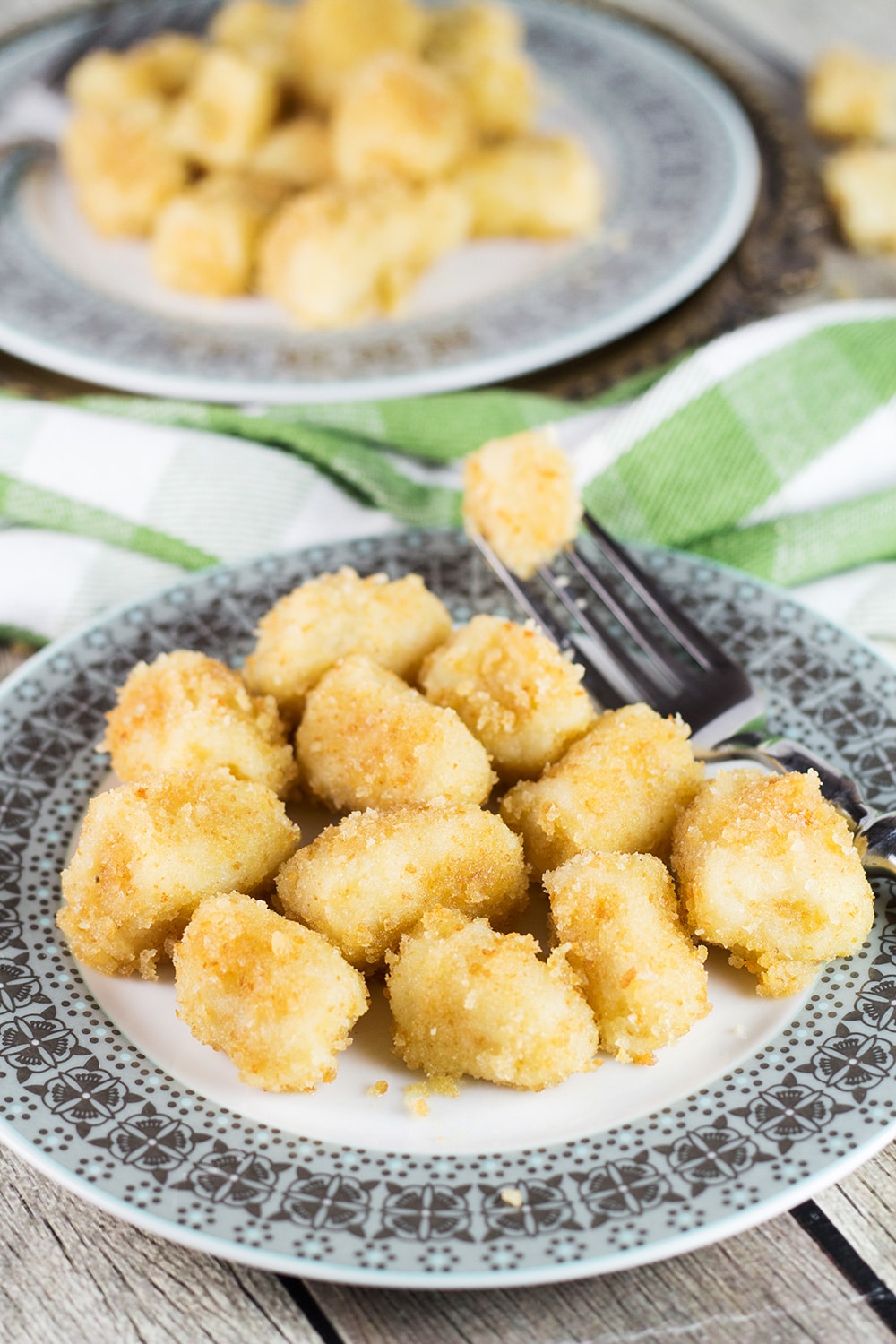 I don't know which version, Hungarian or Italian, originated first and I don't think that it matters. Maybe neither of them were original founders because potato dumplings are made in many other European countries too. The most important thing is that these little guys are really delicious! Try them!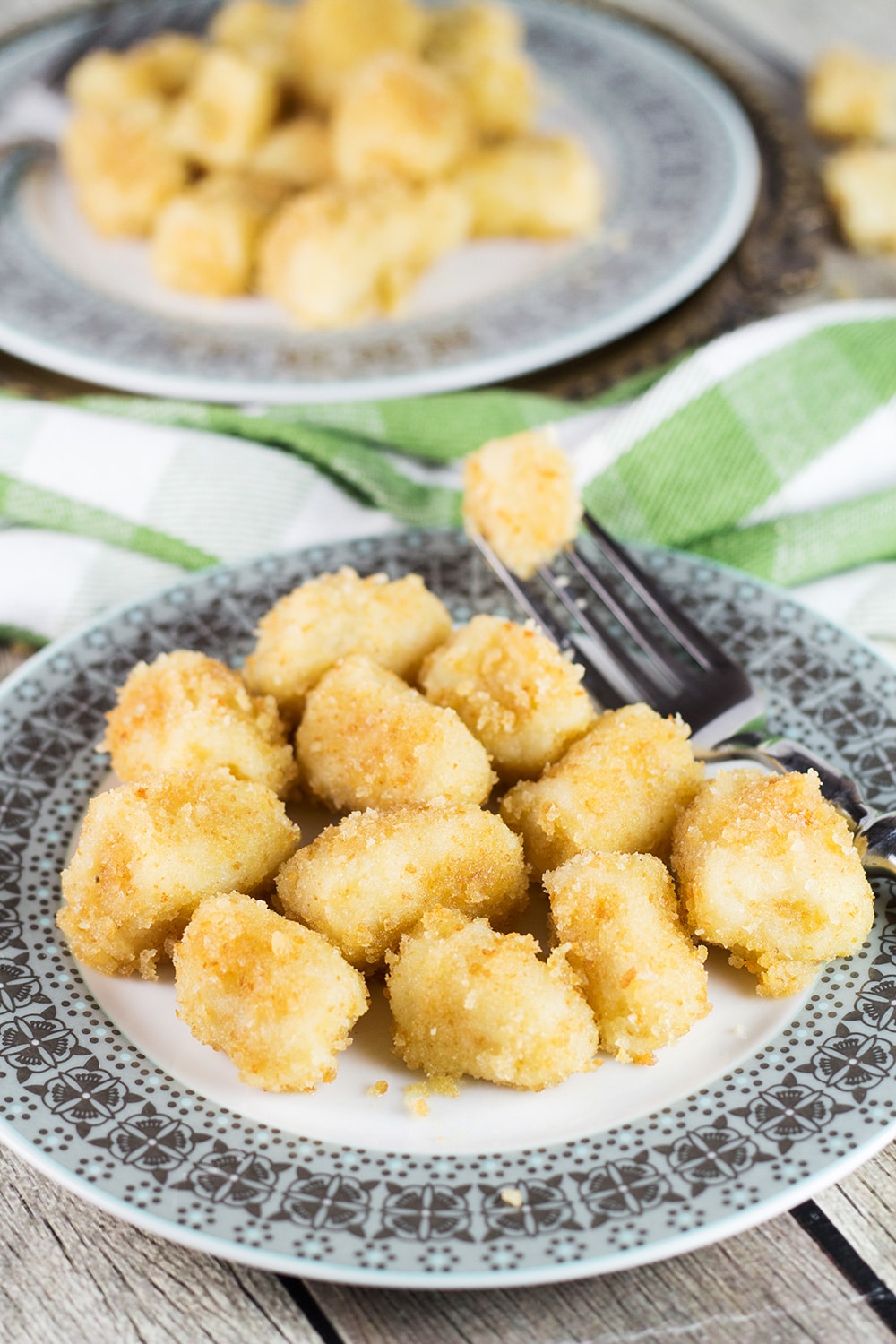 Shlishkes - Hungarian Potato Dumplings
These potato dumplings come from Hungary and they are really awesome. Made with mashed potatoes and rolled in buttered breadcrumbs, these little guys are guaranteed to become your favorites!

Ingredients
3

lb (1350g)

potatoes

, unpeeled, scrubbed

1

egg

, lightly beaten

yolk of 1 egg

, lightly beaten

2 ½

cups

all-purpose flour

, plus more as needed

1

stick (115g)

butter

1

cup

fine bread crumbs
Instructions
Cook the potatoes in a lightly salted water, covered, until they are soft when pierced with a skewer. It should take about 30 minutes. Let cool, peel, and mash them in a bowl. Add the egg, egg yolk, and 1 tablespoon salt. Mix to combine. Add the flour in batches until you get a soft dough. The amount of flour needed depends on your potatoes.


Transfer the dough to a well-floured surface and knead until smooth. It should be firm and not sticky.


Break off walnut-sized pieces of the dough and roll each one of them between your palms to form a long strip ¾ inch (2cm) in diameter. Cut into 1 ½ inch (4cm) length pieces.


In a large pot, boil the dumplings in batches, for 5-10 minutes. They are ready as soon as they rise to the surface. Remove with a slotted spoon.


In a large skillet, melt the butter and stir in the breadcrumbs mixing well. Roll the potato dumplings in the mixture and serve. Enjoy!

Notes
Adapted from Cooking Jewish by Judy Bart Kancigor
Nutrition