Creamy, rich, and melting in your mouth, this traditional Turkish Rice Pudding (Sütlaç) makes a perfect dessert to enjoy any time of the day. It looks beautiful too!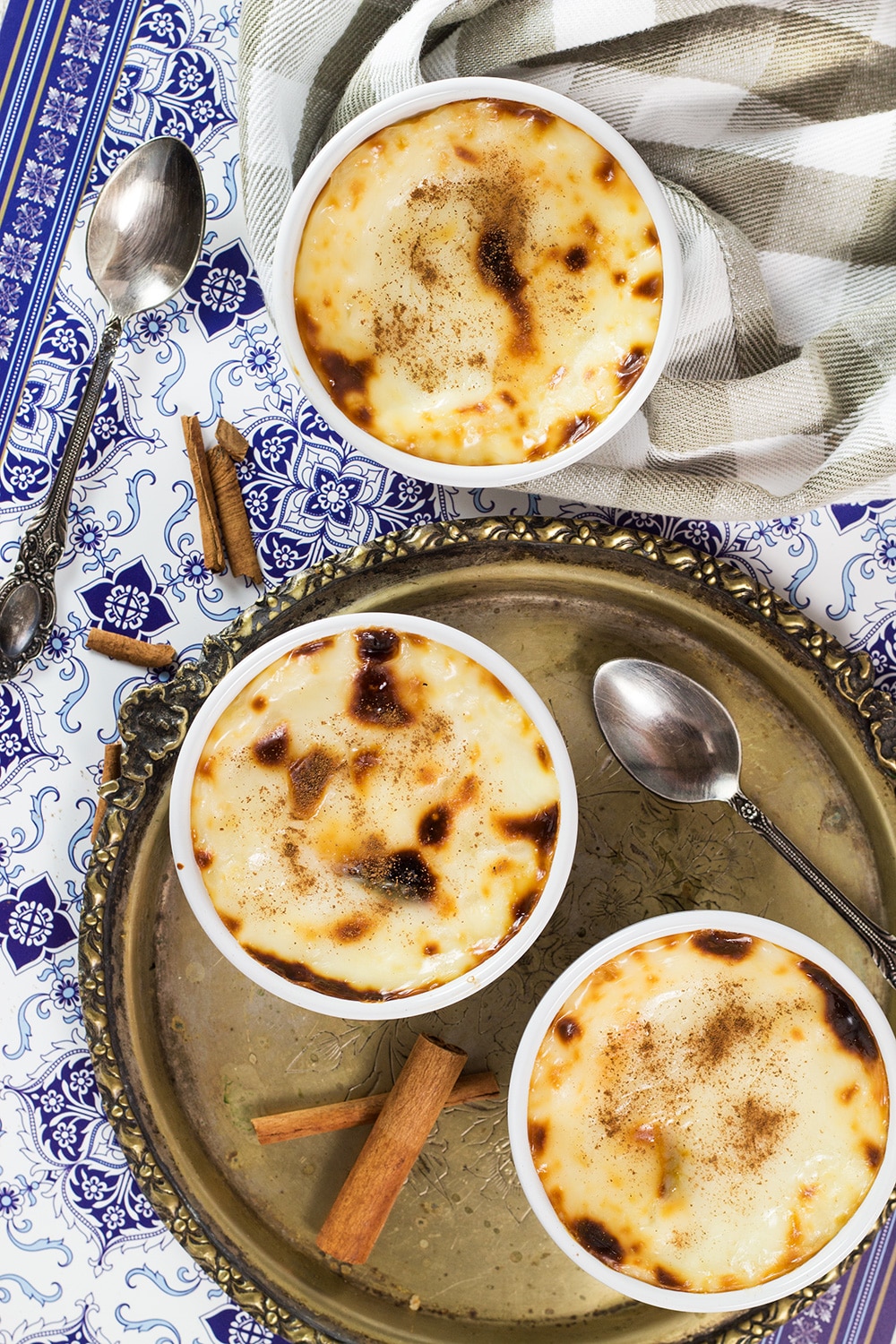 One of my New Year's resolutions I talked about in this post is to cook the countries I haven't yet. I wanna see more flags on my map! Well, let's start then. Today we are heading to the country of historical treasures, beautiful nature, and rich cultural heritage. Sitting at the crossroads of Europe and Asia, it's the #6 tourist destination in the whole world. In my country, it's the most popular vacation destination, hands down. Any guesses? Of course, it's Turkey!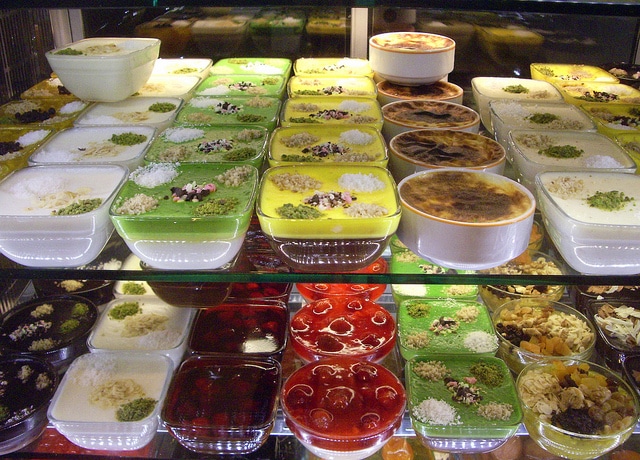 I can't believe that there are no dishes from this country on the blog yet, keeping in mind its rich cuisine. It's better later than never, though. And do you know what Turks are the best at? Their desserts. There is an abundance of them in Turkey. The famous Baklava is only the tip of the iceberg! You can find anything from original phyllo dough creations to more common to our taste buds cakes or puddings. While I find baklava or other similar Turkish desserts too sweet (don't get me wrong, they are still super delicious, I am just not able to have too much of them), their puddings are right up my alley.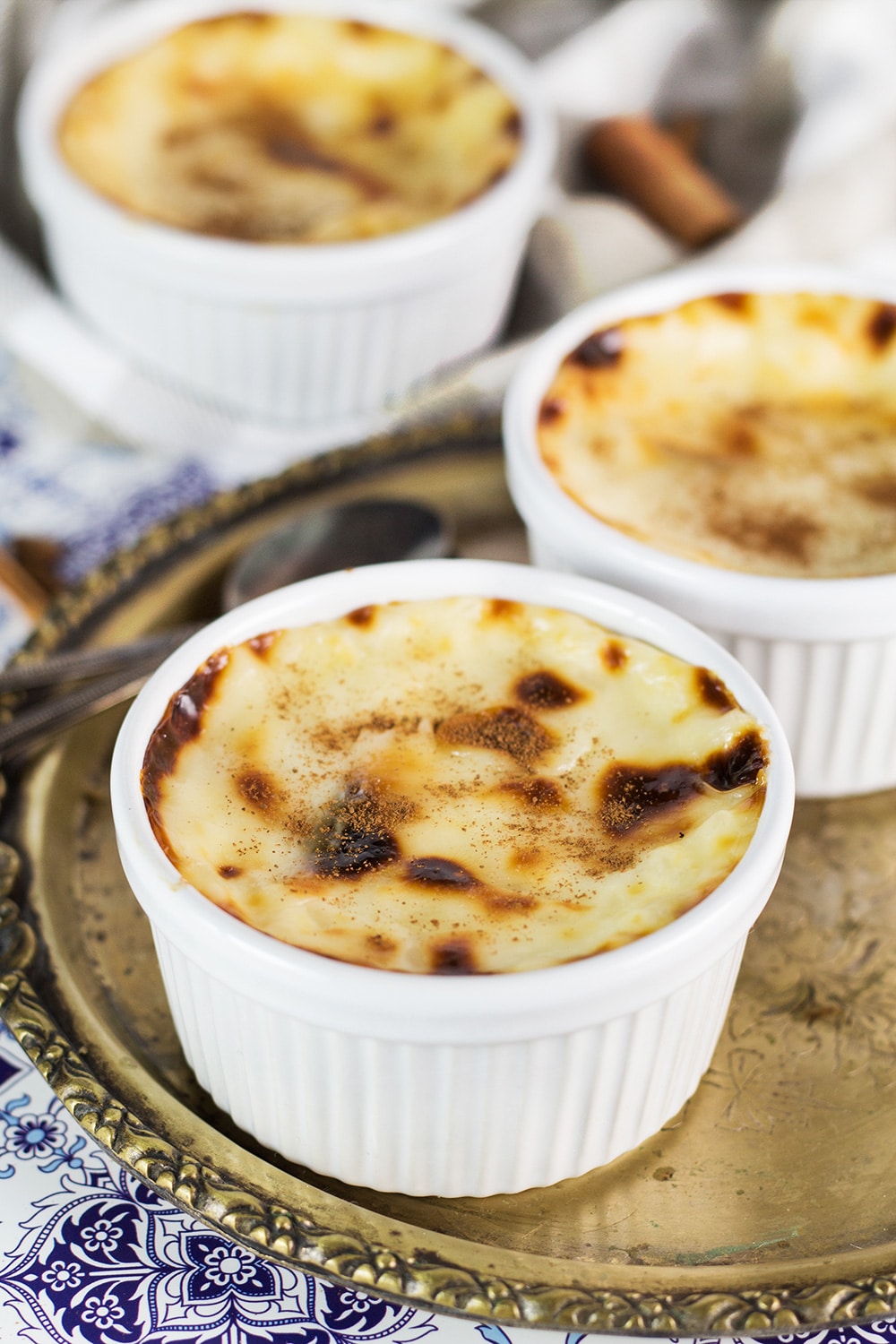 This time I made most probably the most popular Turkish pudding called Sütlaç. A traditional dessert, Sütlaç contains rice, milk, and heavy cream. Usually, this dessert is made in a clay pot but I didn't have one so I used ramekins. You can use any other dishes as long as they are oven safe.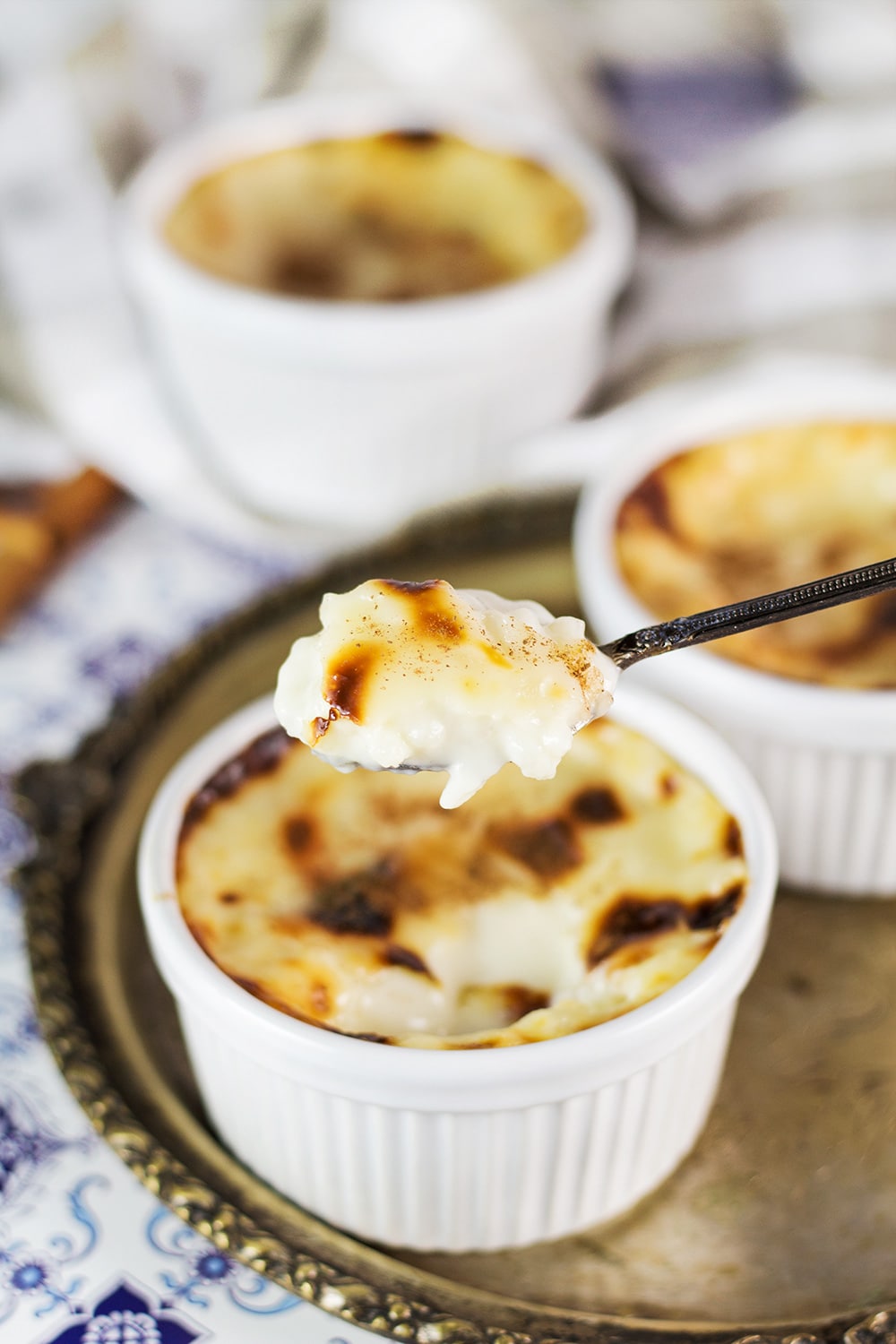 In fact, this Turkish rice pudding can be also made without an oven at all. The main mixture is cooked on a stovetop, while an oven is only used for slightly burning the surface (somewhat similar to Crème brûlée) and creating a magical caramelized taste. I strongly recommend you to take this extra step, though, and rice your Sütlaç to another level!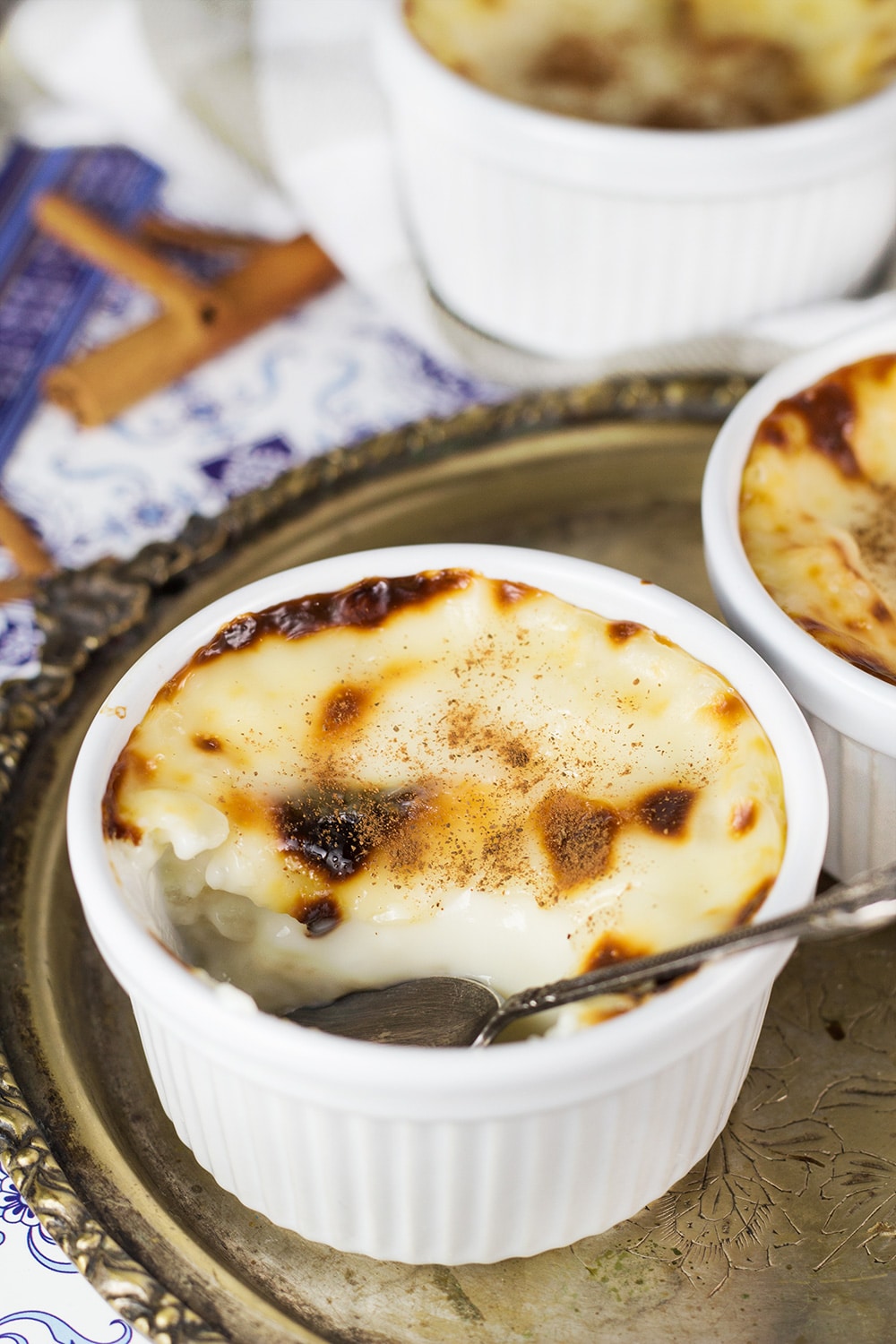 This pudding is creamy, rich, and not too sweet. Sprinkled with some ground cinnamon, it makes a delightful dessert to enjoy any time of the day. Some cookbooks recommend serving Turkish rice pudding well-chilled but I and my wife loved a room-temperature version more. Try this Turkish delight and you won't be disappointed!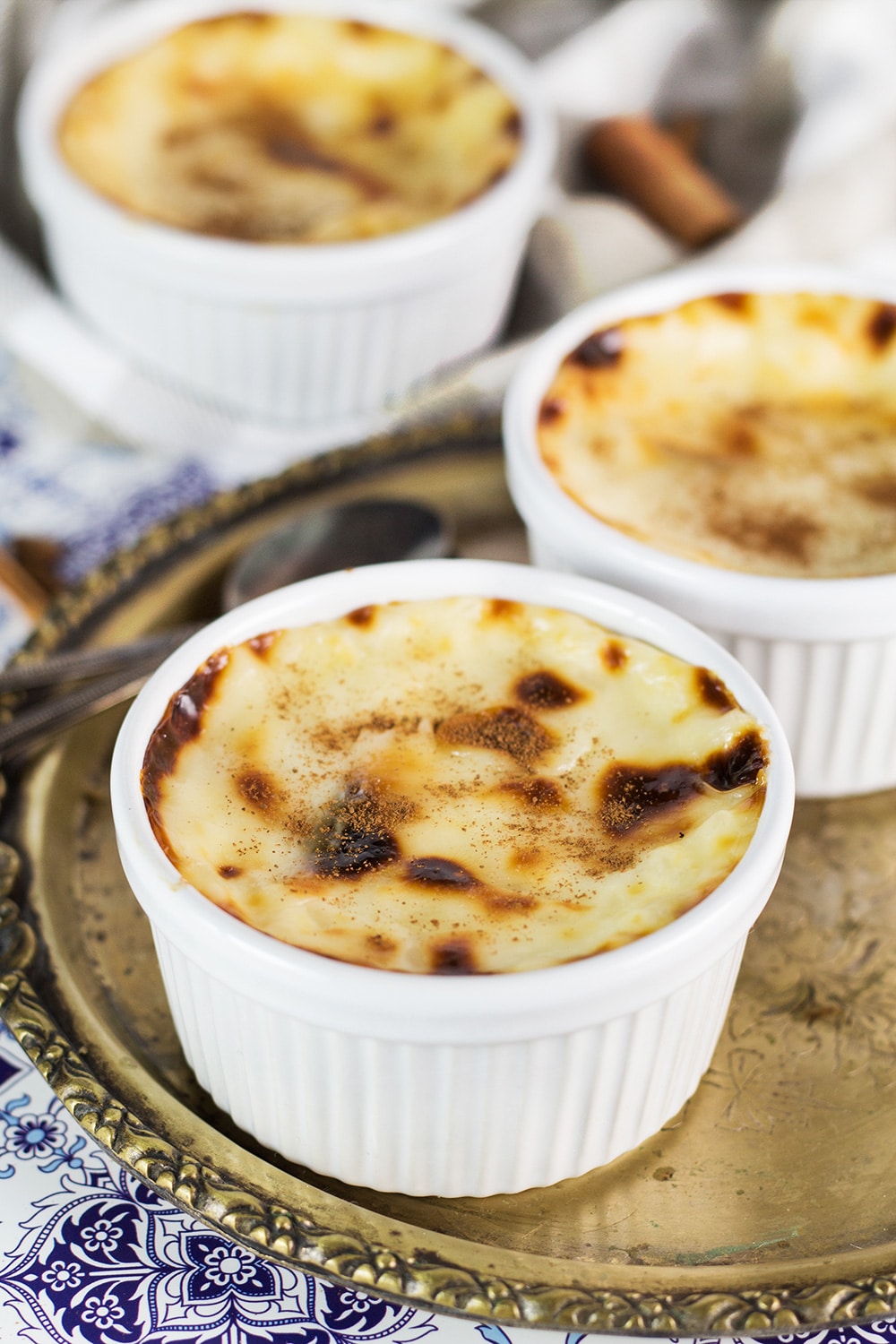 Sütlaç - Turkish Rice Pudding
This Turkish Rice Pudding (Sütlaç) is rich, creamy, and not too sweet. A perfect dessert for any time of the day!

Ingredients
½

cup

short-grain rice

2

cups

water

4 ¼

cups

whole milk

, divided

¼

cup

heavy cream

¾

cup

sugar

3

tablespoons

cornstarch

pinch of salt

1

tablespoon

vanilla extract

ground cinnamon

, for sprinkling
Instructions
In a saucepan, add the rice and water and bring to a boil. Lower the heat and cook, covered, for about 25 minutes.


Add 4 cups of milk, the heavy cream, and sugar. Bring to a boil. In the meantime, dissolve the cornstarch in the remaining milk. Now gradually add it, stirring constantly, to the rice mixture. Add the salt and vanilla extract.


Simmer uncovered, on a low heat, and stirring frequently, for about 15 minutes. When done, divide between individual ovenproof dishes (I used ramekins) and let cool to a room temperature.


Sprinkle lightly with sugar and place in the oven under the broiler until the surface is lightly browned. Sprinkle with some cinnamon and serve right away or let cool and refrigerate until chilled. In this case, sprinkle with cinnamon before serving. Enjoy!

Notes
EQUIPMENT:
Traditionally this rice pudding is made in small ovenproof clay pots but I would recommend getting ramekins instead if you don't have them. You can get good ones for around 10 bucks + there are many awesome dessert recipes where you'll be able to use them in the future.
Adapted from The Sultan's Kitchen: A Turkish Cookbook by Ozcan Ozan
Nutrition
* This post contains affiliate links, thank you for the support in keeping Cooking The Globe up and running!