15 minutes of prep time, 7 simple ingredients, and these Swedish Chocolate Coconut Balls (Chokladbollar) will be ready to pop into your mouth. No baking needed!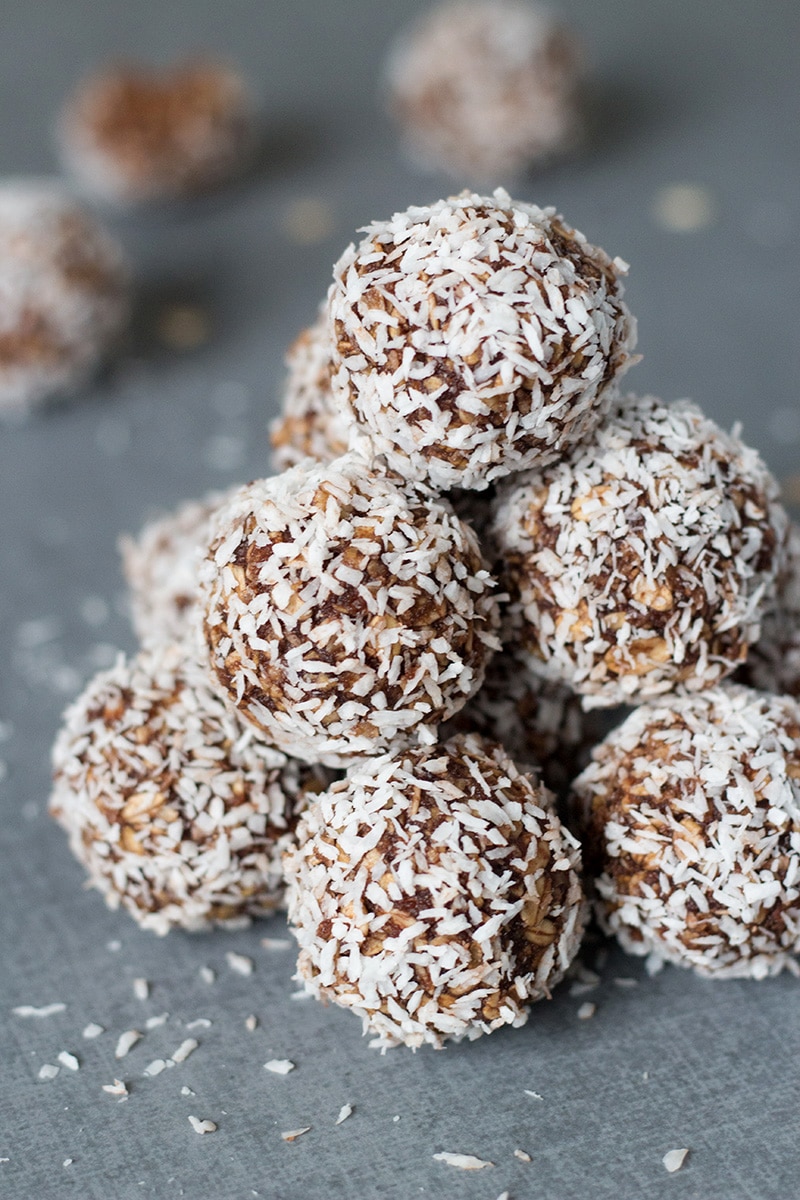 Everyone has a right to be lazy from time to time. We all work hard and deserve a day off now and then. Not just a do-all-my-chores type of day, but the total relaxation day when you do absolutely nothing except chilling on the sofa in your pajamas, watching Netflix (second season of Better Call Saul just started!) and eating. I had such a day yesterday and everything was going smoothly until late at night my sweet tooth started craving something sugary. Oops.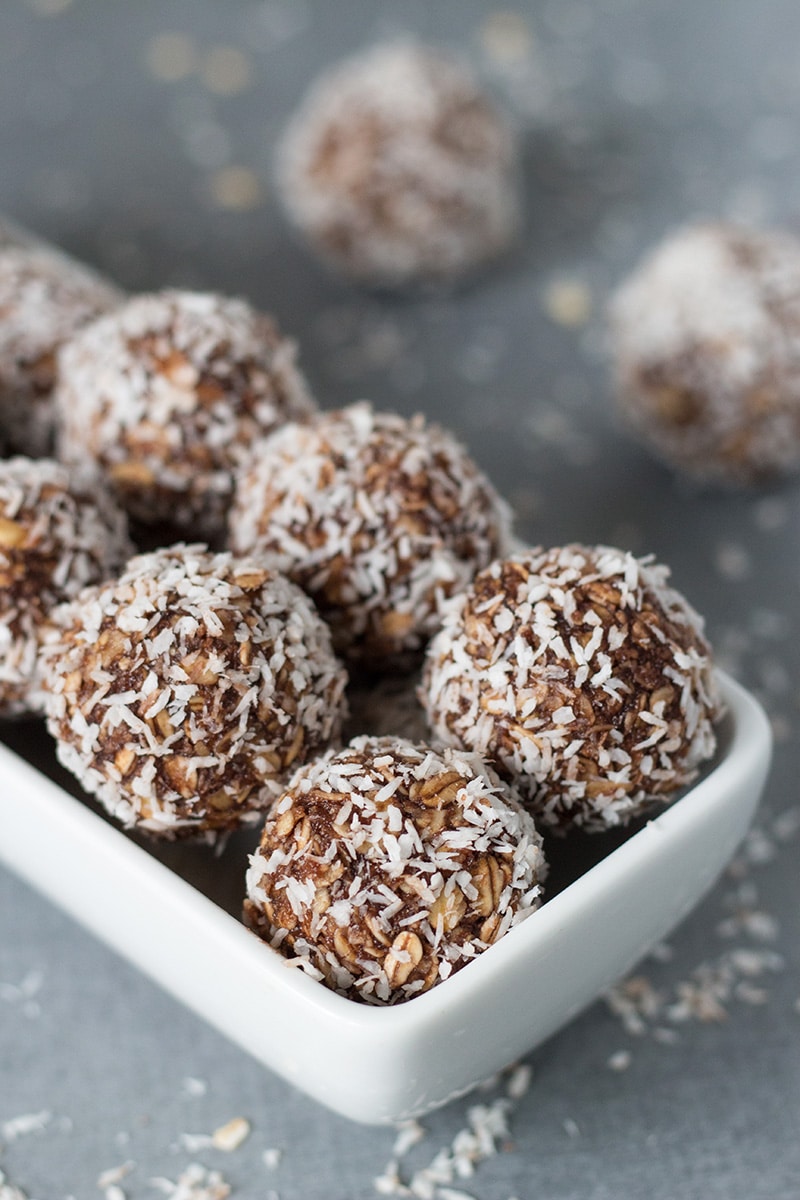 Going to the shop was not an option so the decision to look for a really really easy dessert was made. It had to be not only easy and quick to make but also accessible! I expected to have all ingredients at home - no shop! Swedish Chocolate Coconut Balls, called Chokladbollar in their language, came to the rescue. 15 minutes of your precious time (no baking needed), 7 simple ingredients and that's it! The only thing you may lack is coconut flakes. I somehow always have them in my kitchen!
These one-bite wonders are highly popular in Sweden, both in cafés and homes. Because of the ease of the preparation and no use of knives they are often made with kids. These chocolate coconut balls are also a perfect holiday treat, as you can imagine!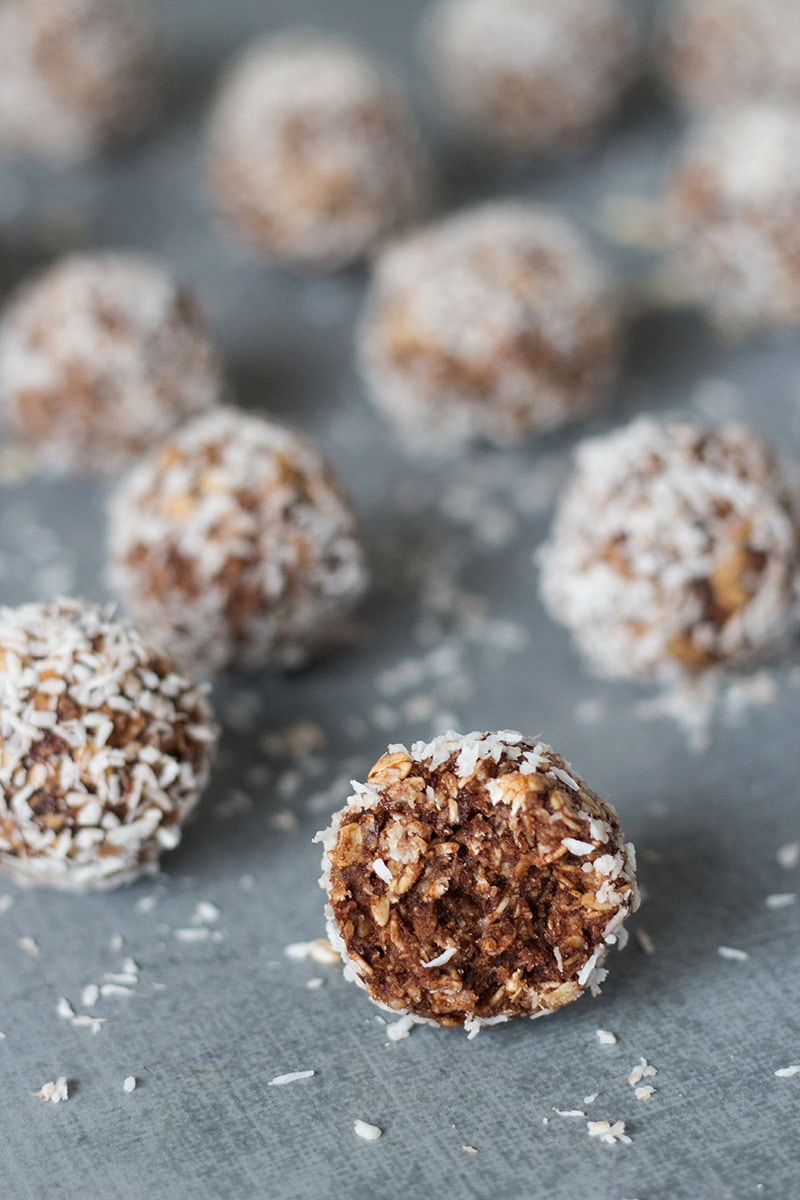 Don't expect to lower your sugar level with these ones though. But hey, we are not making such treats every day, right? So what are you waiting for? Go put the kettle or coffee maker on and make these goodies in a meantime! Despite the recommendations to refrigerate them at least for few hours before serving, my wife and I tried few freshly made ones and we enjoyed them. Sorry, we just don't have enough willpower to wait!
If you loved this one, check out my Italian Chocolate Salami recipe - it is also no-bake and require only 20 minutes to make!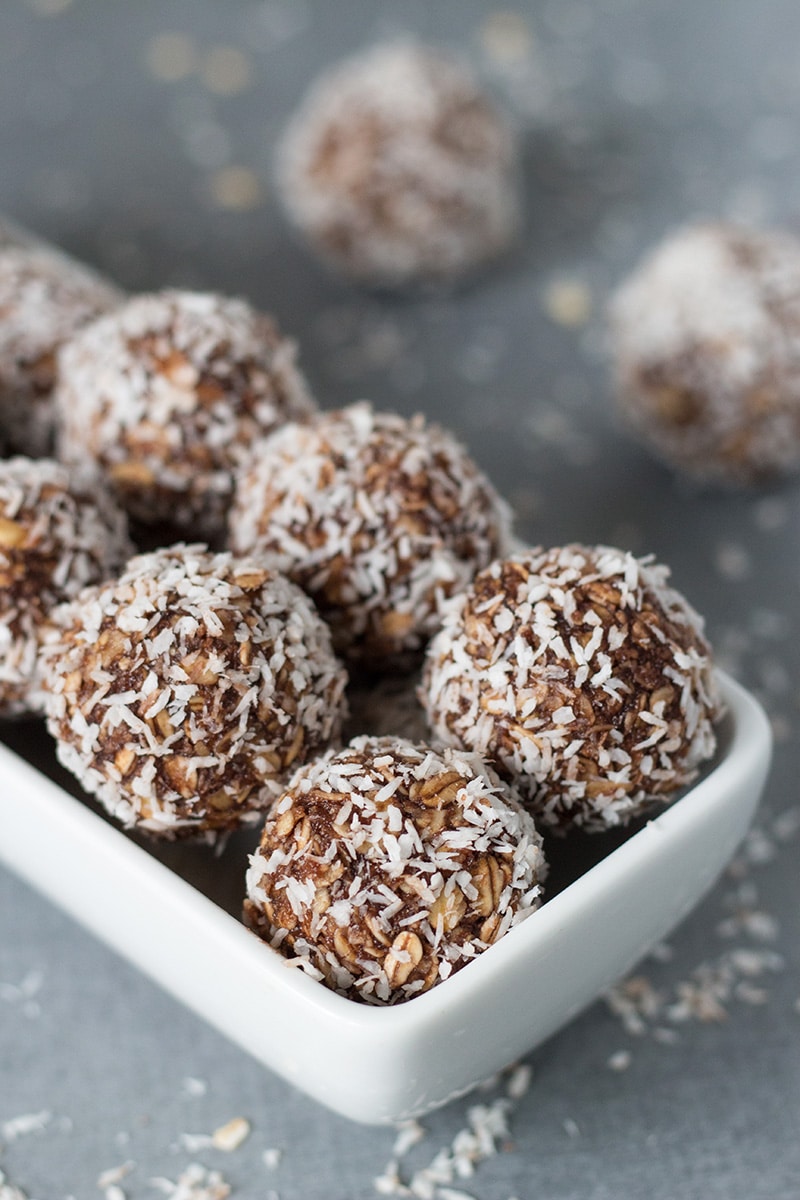 Swedish Chocolate Coconut Balls - Chokladbollar
These Chocolate Coconut Balls coming from Sweden is a perfect dessert for lazy days at home. No-bake, 15 minutes of prep, and only 7 ingredients needed!

Ingredients
½

cup (110g)

butter,

room temperature

1

cup (200g)

sugar

3

cups

rolled oats

1

teaspoon

vanilla extract

3

tablespoons

cocoa

2

tablespoons

cold strong coffee

½ - ⅔

cup

coconut flakes or sprinkles
Instructions
In a bowl, mix together butter, sugar and oats.

Stir in cocoa and vanilla extract. Add the cold coffee.

Roll the mixture into small balls and coat them in the shredded coconut flakes or sprinkles.

Refrigerate for few hours or eat right away. Enjoy!
Nutrition