These Brazilian Cheese Puffs (Pao de Queijo) are something I wish I would have tried earlier. Crispy outside, yet super soft and chewy inside, these little guys make a perfect snack for any occasion!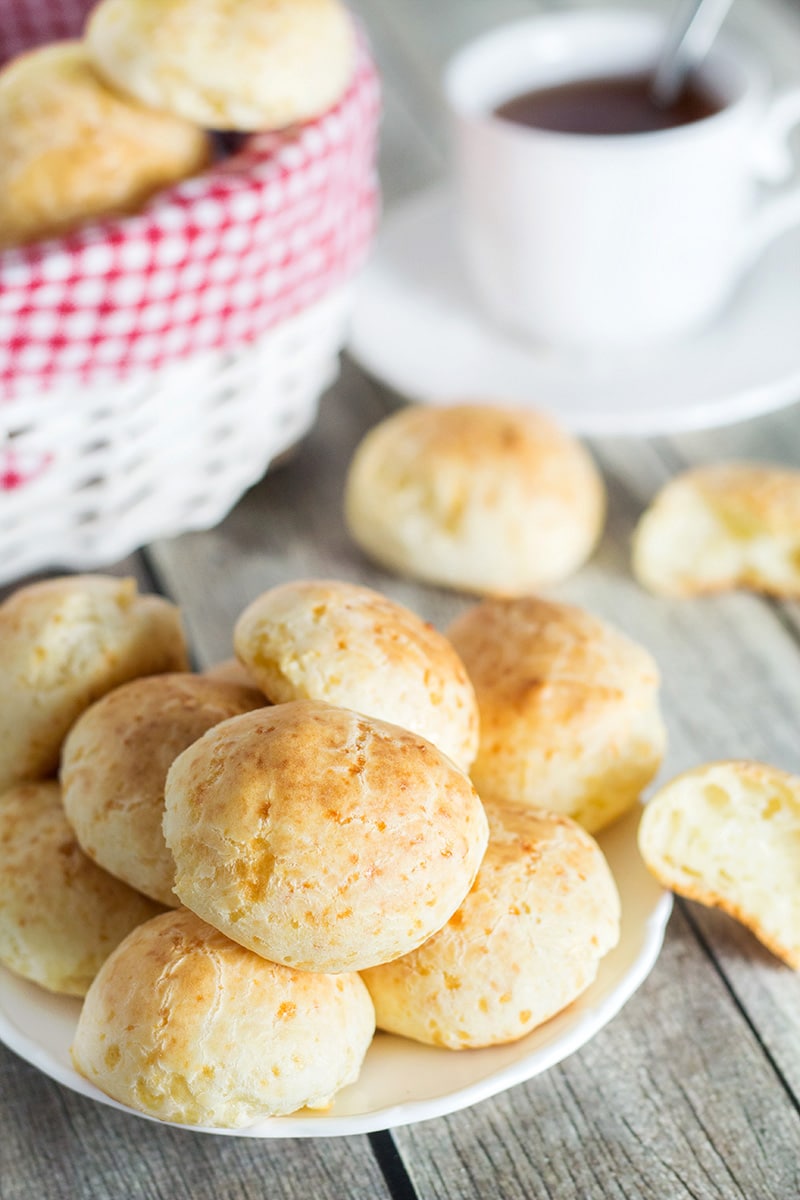 When you do a bunch of new recipes every single week, sometimes you get lucky and stumble across an instant hit. Don't get me wrong, I bump into really great dishes all the time, but the one that you want to repeat hundreds of times, the one that you want to show your friends and family, the one that brings you joy and happiness when you eat it comes not so often as I would like. But today is the day! This Brazilian Cheese Bread aka Pao de Queijo recipe is unbelievably good. Actually it's more like cheese balls or puffs to me, but people use a phrase "cheese bread" when searching for it, so let it be this way!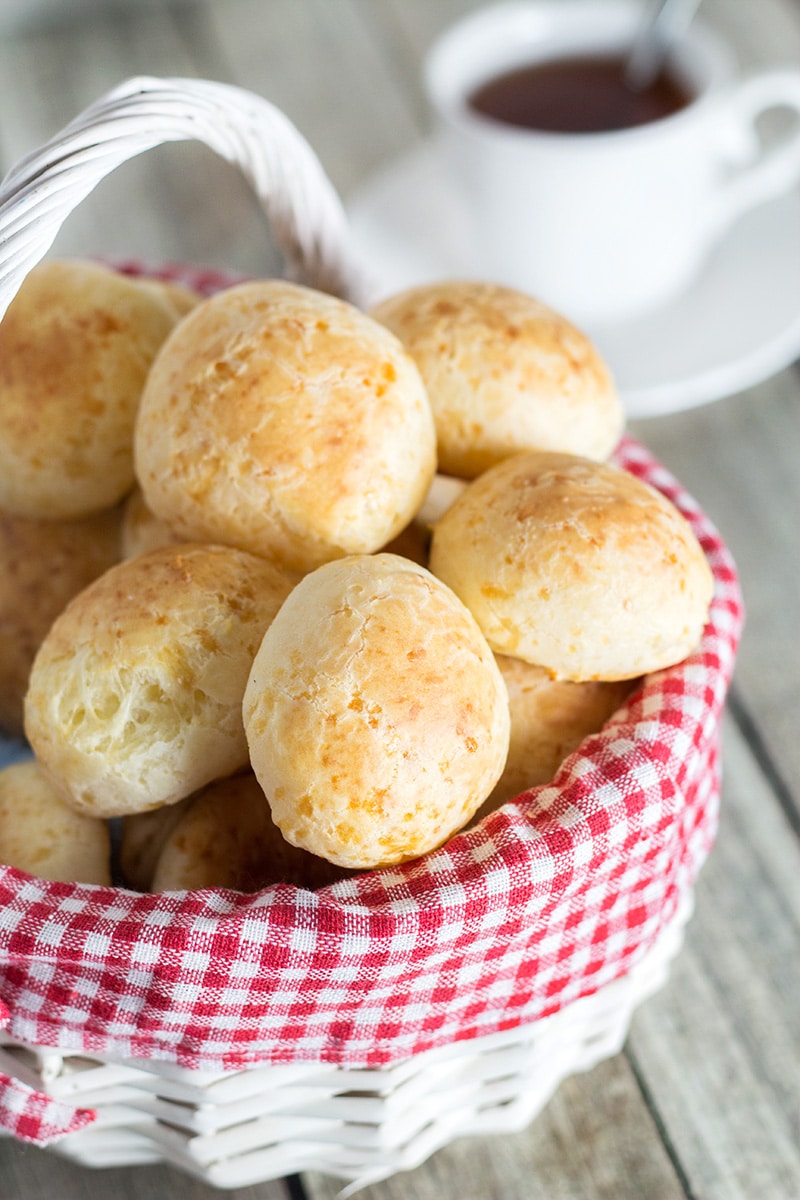 As I have already said, these guys are amazing. They are crispy outside but so soft and chewy inside! Oh and the flavor of cheese is fantastic. It's not too overpowering, it's just right! Parmesan does the job. The consistency of this Brazilian cheese bread is so interesting probably because it's made with tapioca flour instead of good ol' all-purpose flour. I will be frank, when I mixed the tapioca flour with milk and started kneading it I thought that I failed! The dough was so sticky, it was impossible to handle. But I believed in the recipe, in myself and the end result didn't disappoint!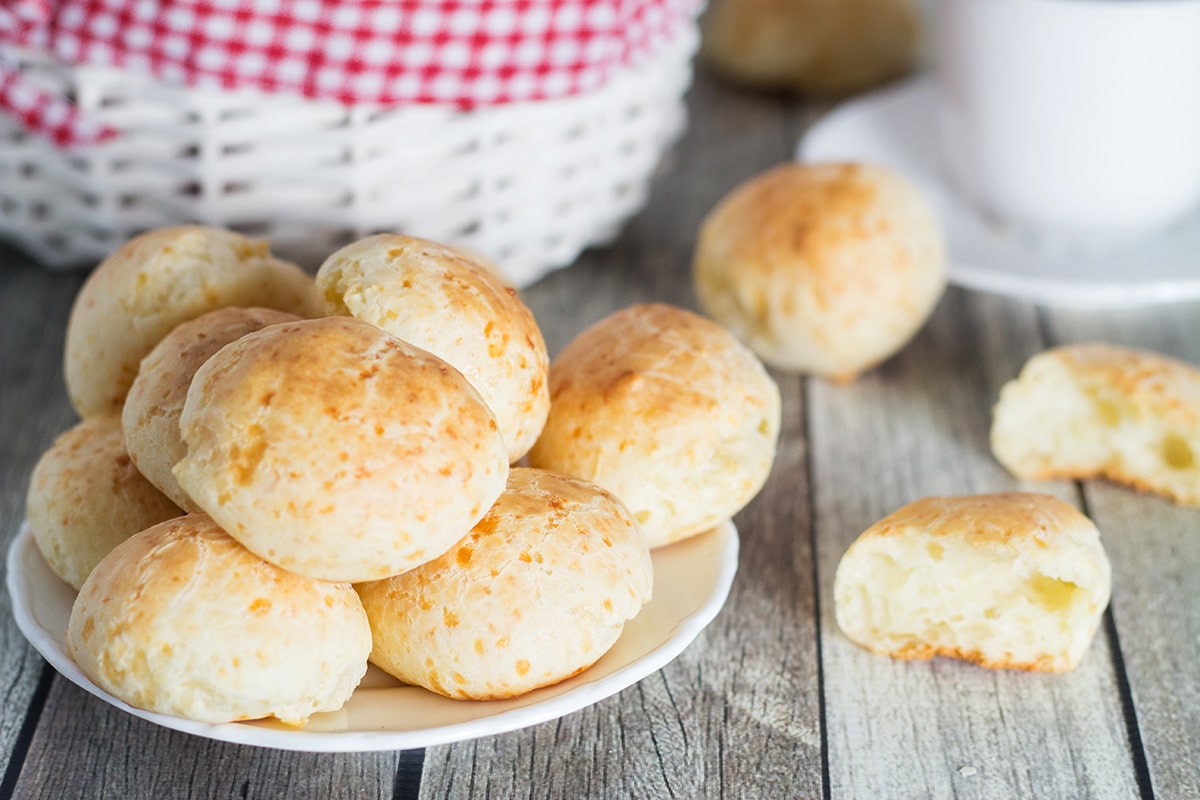 I read somewhere that Pao de Queijo goes great with a cup of tea. Well, I don't know. I am a huge fan of tea, but these cheese puffs go way better with beer or wine in my opinion! I will say more than that. This Brazilian cheese bread and beer are meant to be together! That's why Pao de Queijo would be crazily popular in my country (Lithuania), because we are obsessed with this beverage.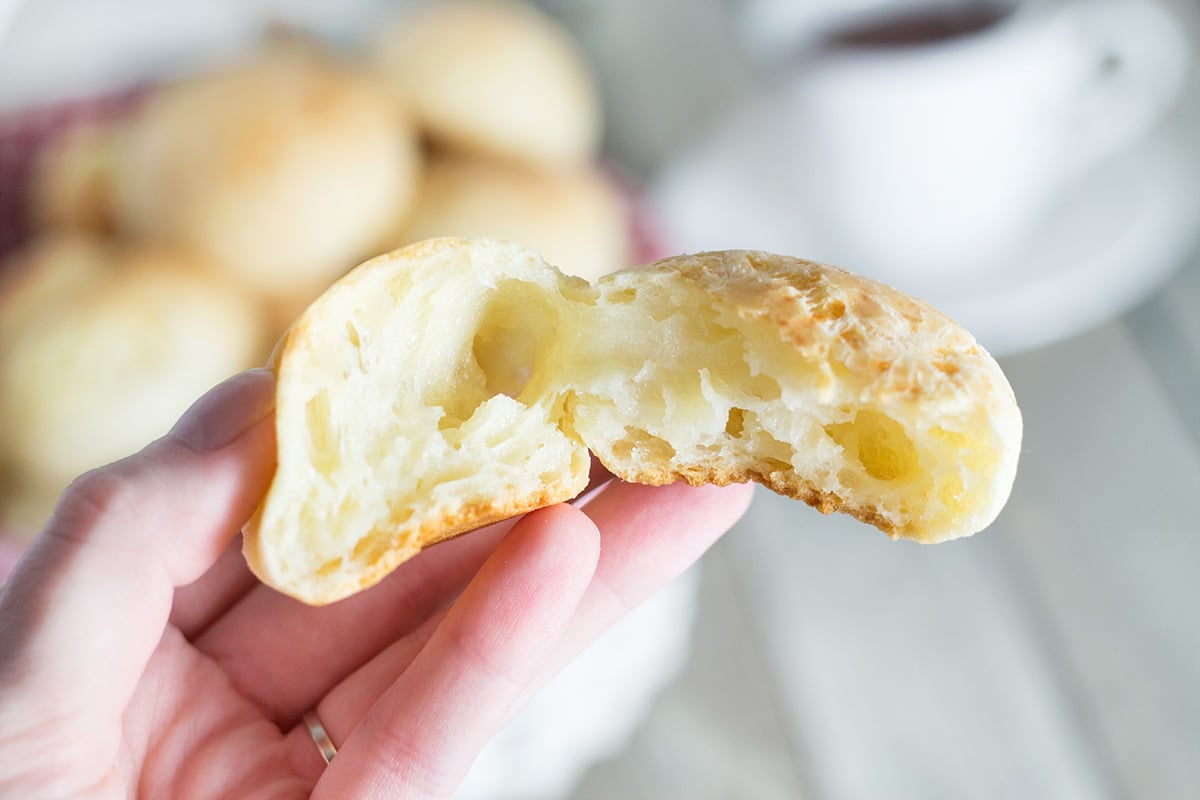 All in all these cheese puffs really surprised me. There is something different about them. Maybe the tapioca flour does the magic? Probably. By the way, Pao de Queijo is not only tasty but it's also gluten-free. How cool is that? The perfect snack! I am one hundred percent sure that I will repeat it many times and I highly recommend this cheese bread to you, my dear reader.
If you love cheese, try this Cheesy Pesto Lasagna, which is the most popular recipe on the blog!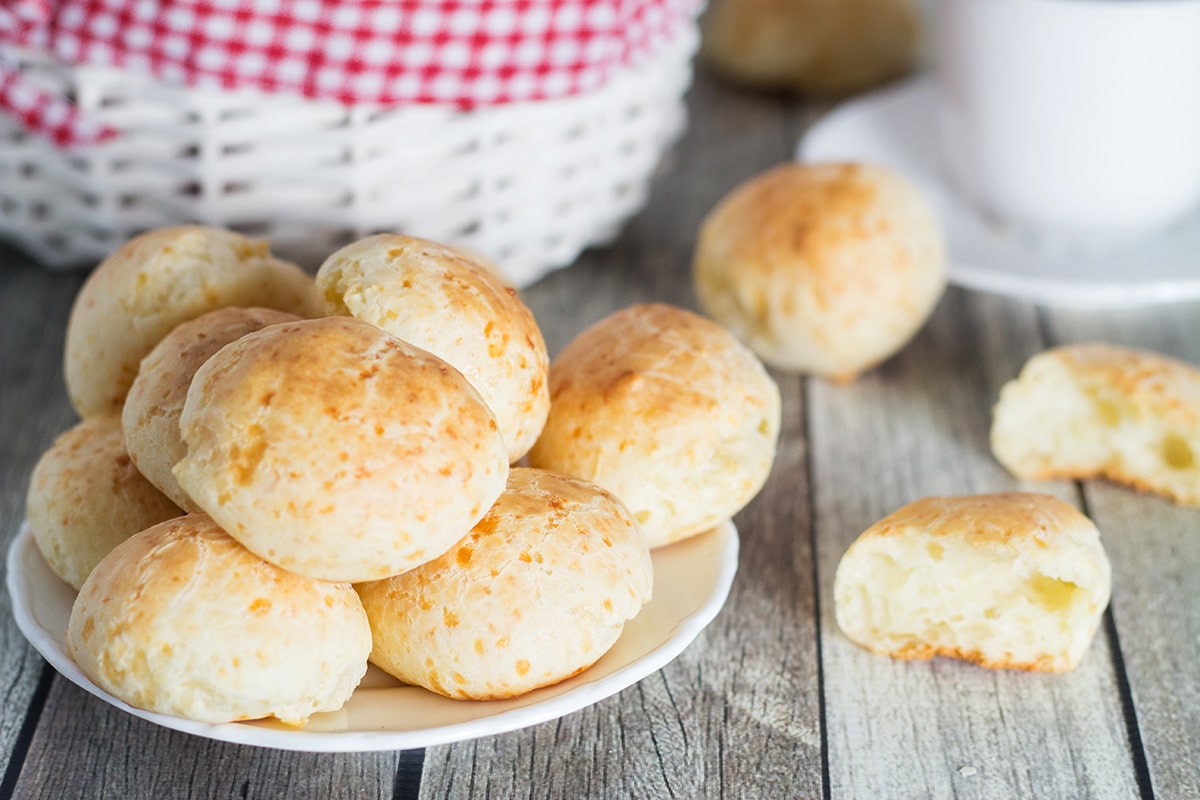 Pao de Queijo - Brazilian Cheese Bread
These Brazilian Cheese Puffs will make any family or friend get-together better. Soft and chewy, they are guaranteed to leave your guests asking for more!

Ingredients
1

cup

whole milk

½

cup

Olive oil

2

eggs

2

cups

tapioca flour

1

teaspoon

salt

1 ½

cups

Parmesan cheese,

finely grated
Instructions
Preheat the oven to 375°F (190°C). In a saucepan, over medium heat, mix together milk, salt and olive oil. Remove from heat when bubbles start appearing.

Stir in the tapioca flour and whisk thoroughly. Using a mixer with a paddle attachment beat the dough for few minutes at medium speed.

In a small bowl, beat the eggs and add them to the dough. Mix well with the mixer at medium speed.

Add the Parmesan cheese and mix again with the mixer at medium speed. The dough will be sticky, don't worry, it should be like that.

Now scoop the dough with a tablespoon or an ice cream scoop, form it a little bit into balls and place on the parchment-lined baking sheet. I made the heaping tablespoon sized portions. Transfer to the oven and bake for 15-20 minutes until they have puffed. Enjoy!
Nutrition