This Italian-American Chicken Francaise makes a perfect weeknight dinner. Tender chicken cutlets are cooked and topped with a fabulous lemon wine sauce. It's really easy to make and is ready in a half an hour!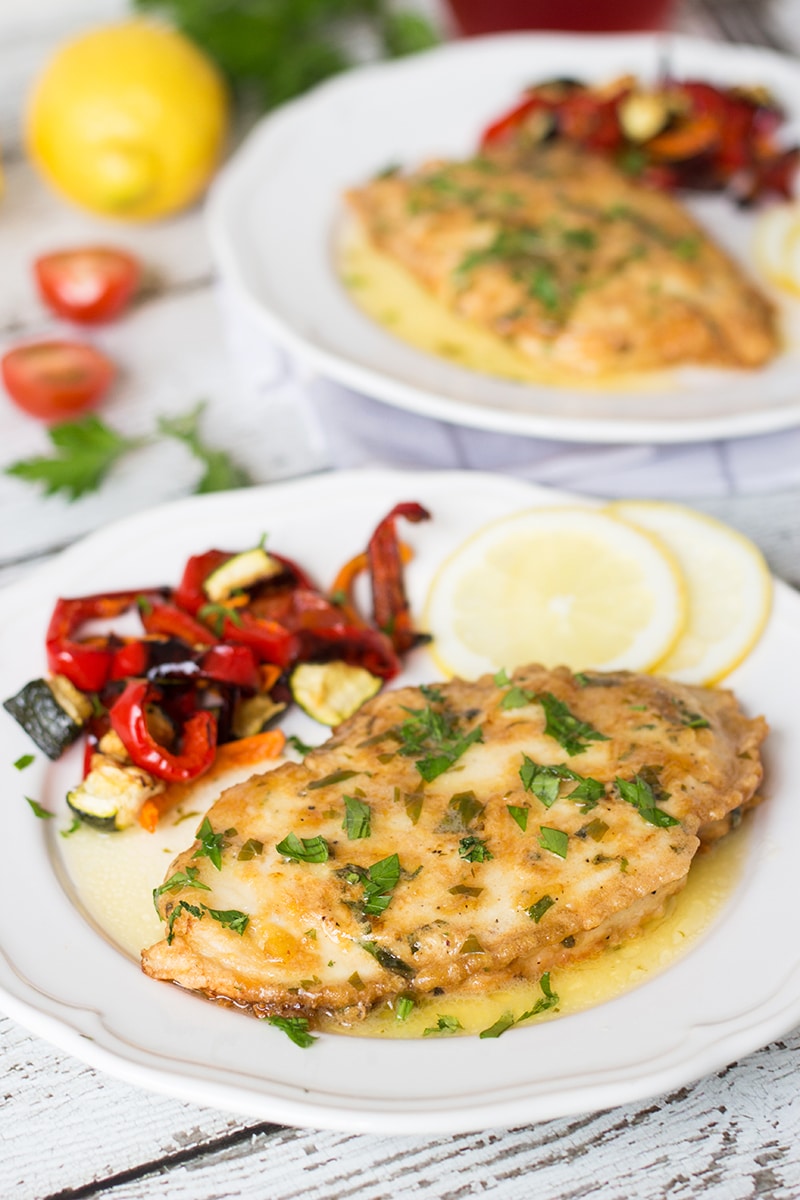 Sometimes you are so tired all you want to do is to crawl into bed and press play on Netflix. But what if your stomach is so empty it growls like an angry dog? A very hungry dog. You can fix a sandwich or something like that, and the problem is solved, right? But what if you are fed up of junk fast food and you want something comforting, something homemade and delicious? There is only one solution. Make something that requires a little bit more time than a sandwich but is like 100 times tastier! Luckily, I have something for you. This Chicken Francaise will solve all your problems. It will leave your stomach satisfied + you won't spend much time in the kitchen!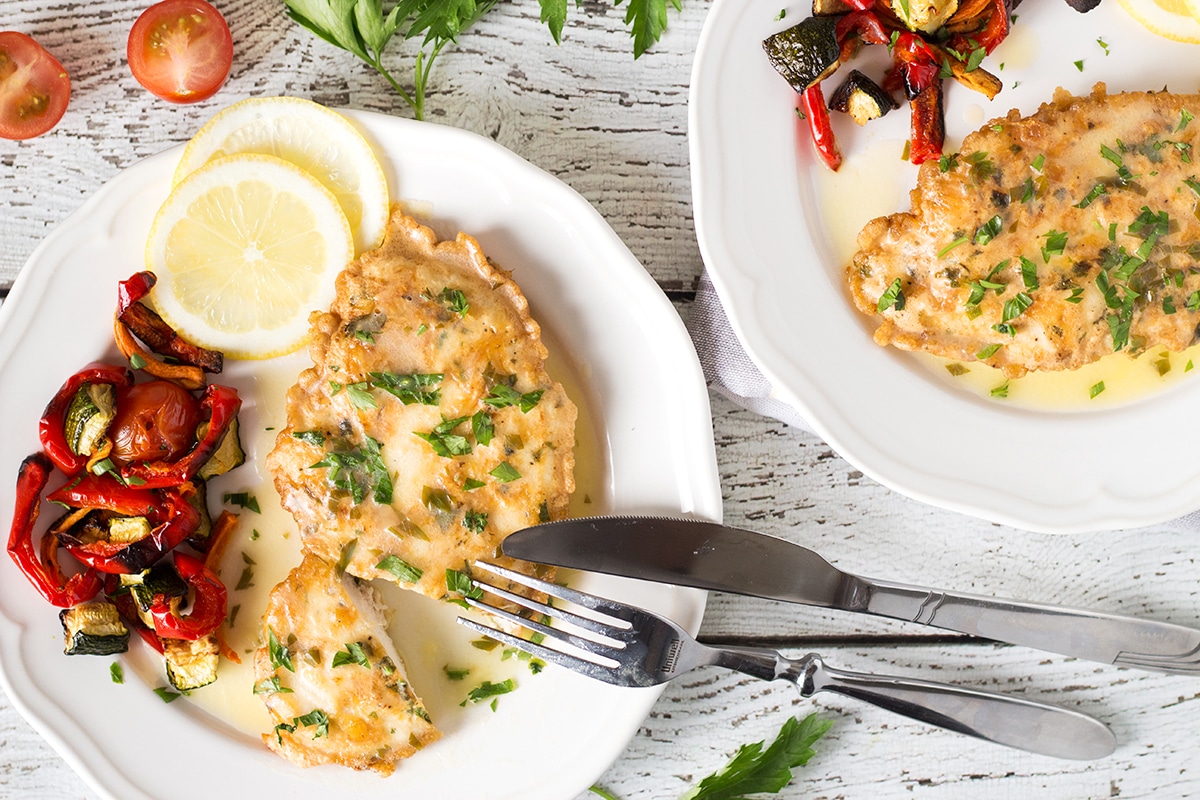 The origins of this dish are somewhat of a mystery. The name is trying to tell us it's somehow connected to France, but it isn't. From all the scarce information I was able to find, Chicken Francaise is an Italian-American dish (just like Chicken Sorrentino I made some time ago). It was brought to the United States by Italian immigrants. I don't know if it's popular, or if it's at all known in Italy nowadays but this one is one of the most favorite Italian dishes in the U.S. That's enough reasons for me to make this easy chicken dish!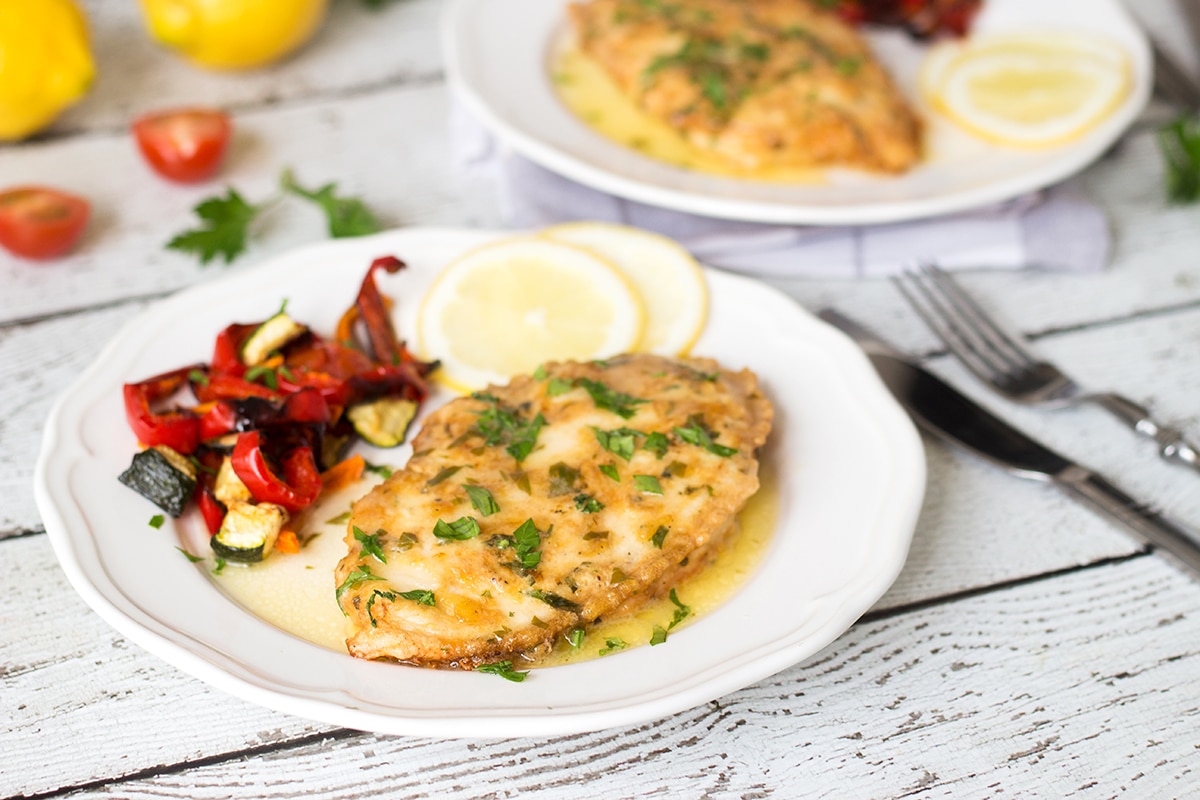 It only takes you like 15 or 20 minutes to prepare it, and 10 minutes more to cook this beauty. That's it! In a half an hour you will be savoring the tender juicy chicken with a puffy crust and lemon-wine sauce! Forget about the sandwich, that's exactly what you need after a long day at work.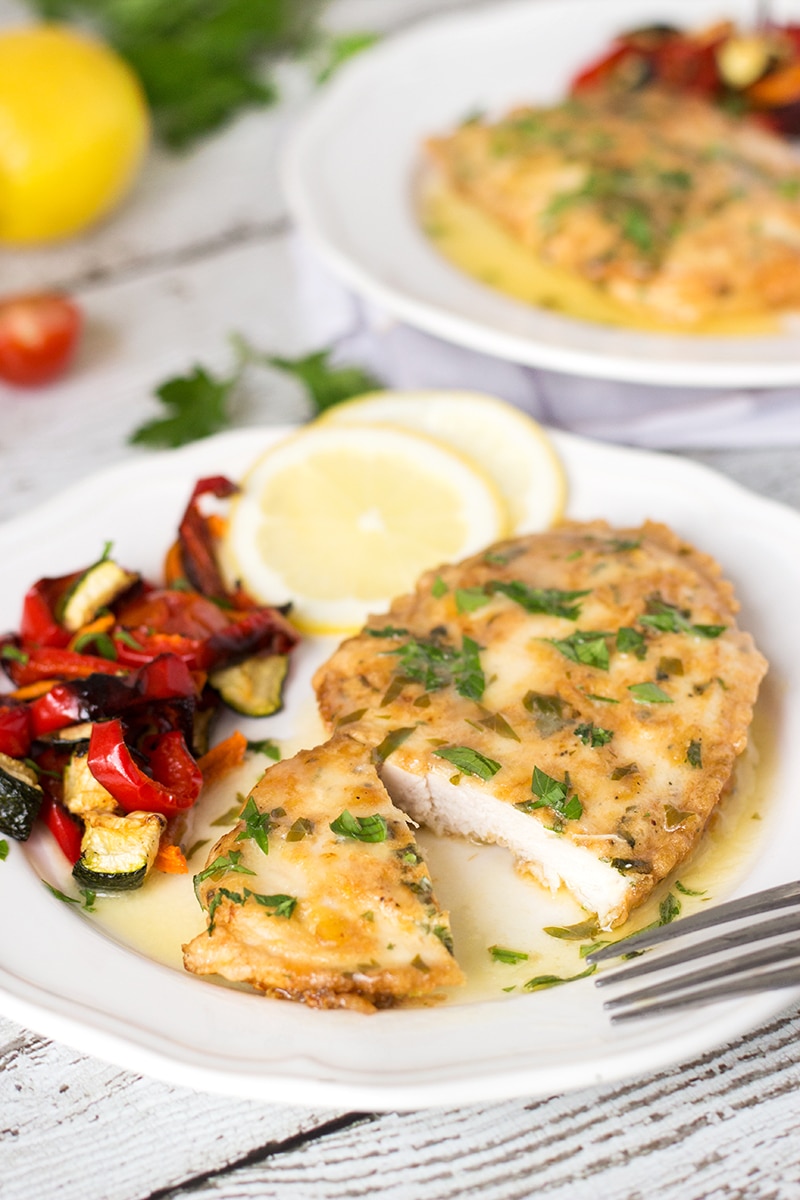 Chicken Francaise might become one of my favorite chicken dishes. It has everything you want the dish to be. Easy? Check. Quick to make? Check. Contains meat (my personal preference)? Check. Everything is topped with the delicious sauce which makes the dish even better? Huge check. The sauce is amazing! Thanks to inventive Italians. So what are you waiting for? Go and make it right now!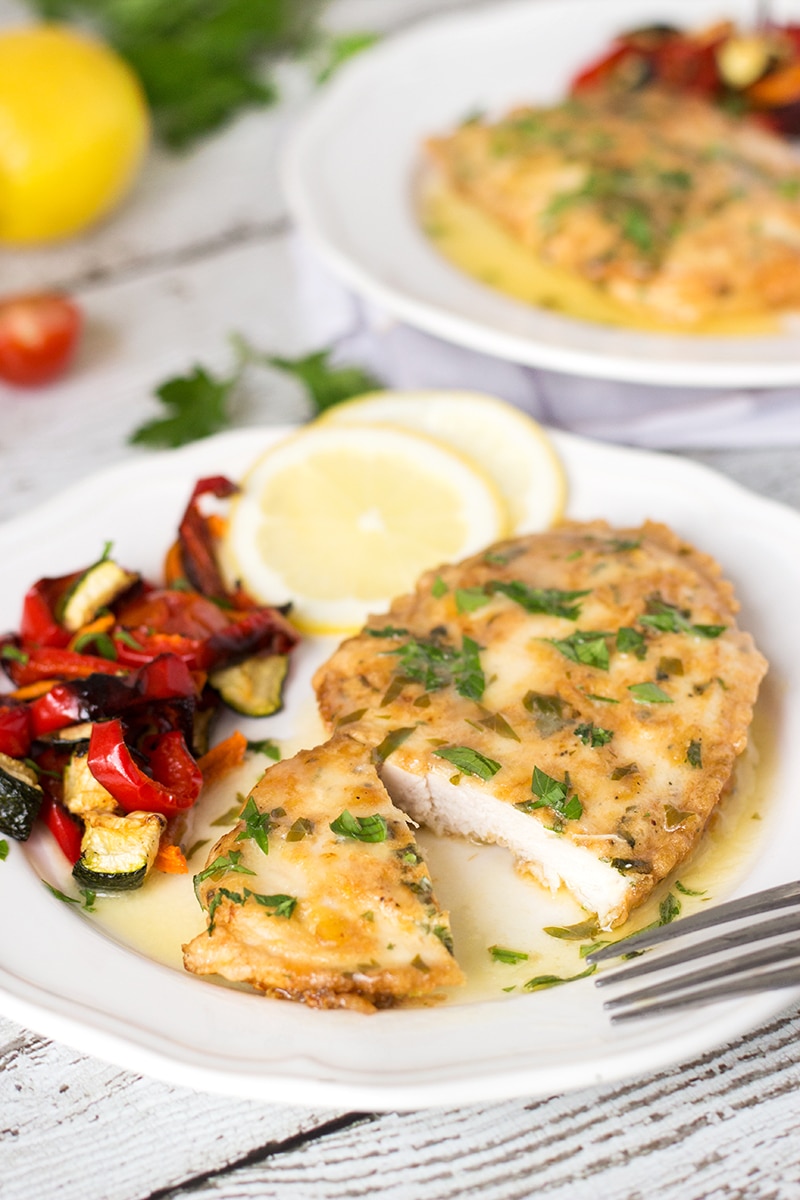 Chicken Francaise
If you feel lazy but still want something delicious for dinner, this Italian-American chicken topped with a lemon wine sauce is for you! Requires only 25 minutes to make!

Ingredients
4

boneless, skinless chicken breast halves

½

cup

flour

¼

cup

Olive oil

3

large eggs

, cold

3

tablespoons

fresh parsley

, chopped, divided + more for garnish

½

teaspoon

salt

½

teaspoon

ground black pepper

2

tablespoons

grated Parmesan cheese

(or any other hard cheese)

½

cup

butter

, cubed

juice of ½ lemon

½

cup

dry white wine
Instructions
Place chicken breasts between two sheets of plastic wrap and pound gently with a mallet to ½ inch thickness. Heat olive oil in a large skillet over medium heat until hot but not smoking.

While oil is heating, break the eggs into a shallow bowl and whisk lightly. Add 2 tablespoons parsley, salt, pepper, Parmesan cheese, and whisk to incorporate. Spread the flour in a shallow platter. Dredge chicken pieces in the flour (both sides), then dip into the egg batter, letting the excess drip off.

Place the chicken cutlets in the skillet, without crowding. Cook until golden brown on both sides (about 2 minutes per side). Transfer to a platter. Don't cover, because the coating can become soggy.

Drain the oil and return the skillet to medium heat. Melt the butter. Add the wine and lemon juice, and simmer for a couple of minutes to reduce the sauce slightly. Stir in 1 tablespoon parsley.

Spoon the sauce over the chicken cutlets. Garnish with chopped parsley. You can top it with lemon slices. Enjoy!
Nutrition