This Curried Chicken Salad comes from the small Caribbean island country Antigua and Barbuda. It features pineapple, raisins, mango chutney, and is served on lettuce leaves. A perfect appetizer for impressing your guests!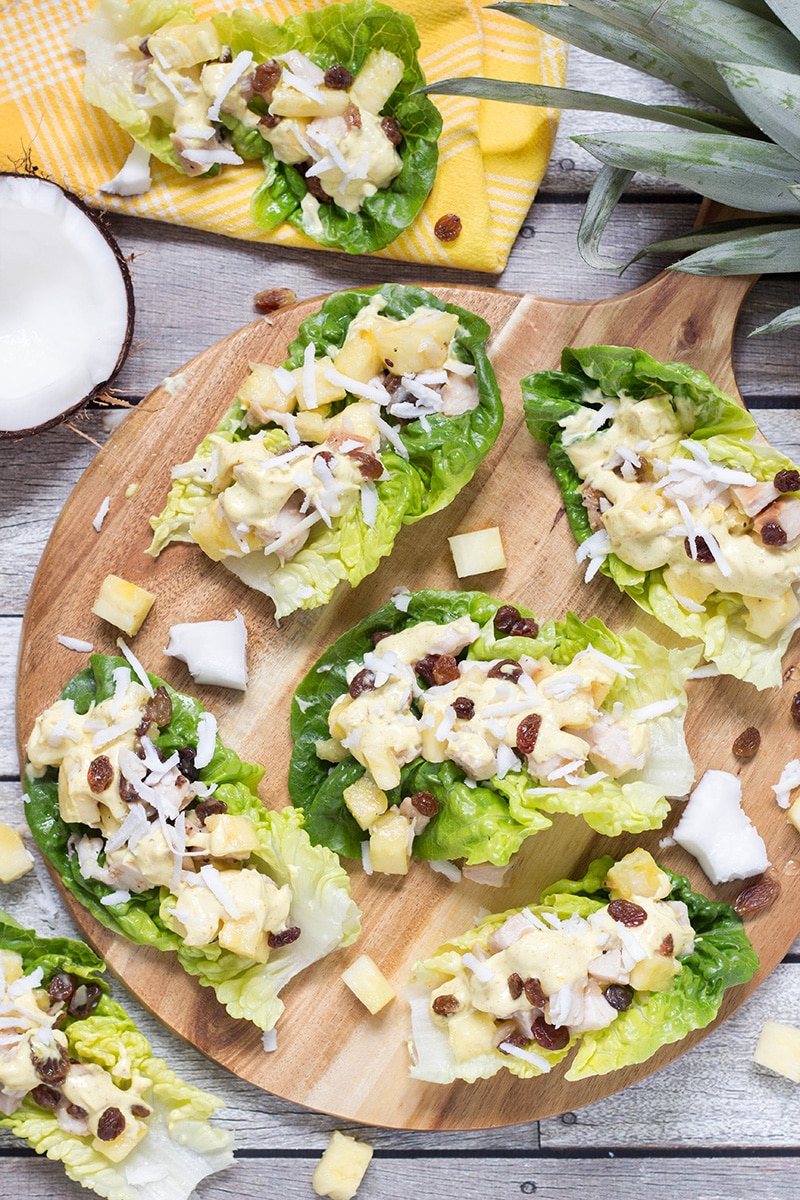 Do you know how many countries there are in the world? Don't start blaming your school teachers if you don't. This question is not as easy as it might appear. There is a tricky part. Some territories are recognized by one countries, while other ones refuse to do that. However, most of the current experts agree on the number 194. It may change in the future though.
Let's see how many of them I cooked on this blog... 33. So many left! I can't wait to explore them all. Today we are heading to one of the smaller world countries located in the Caribbean - Antiqua and Barbuda!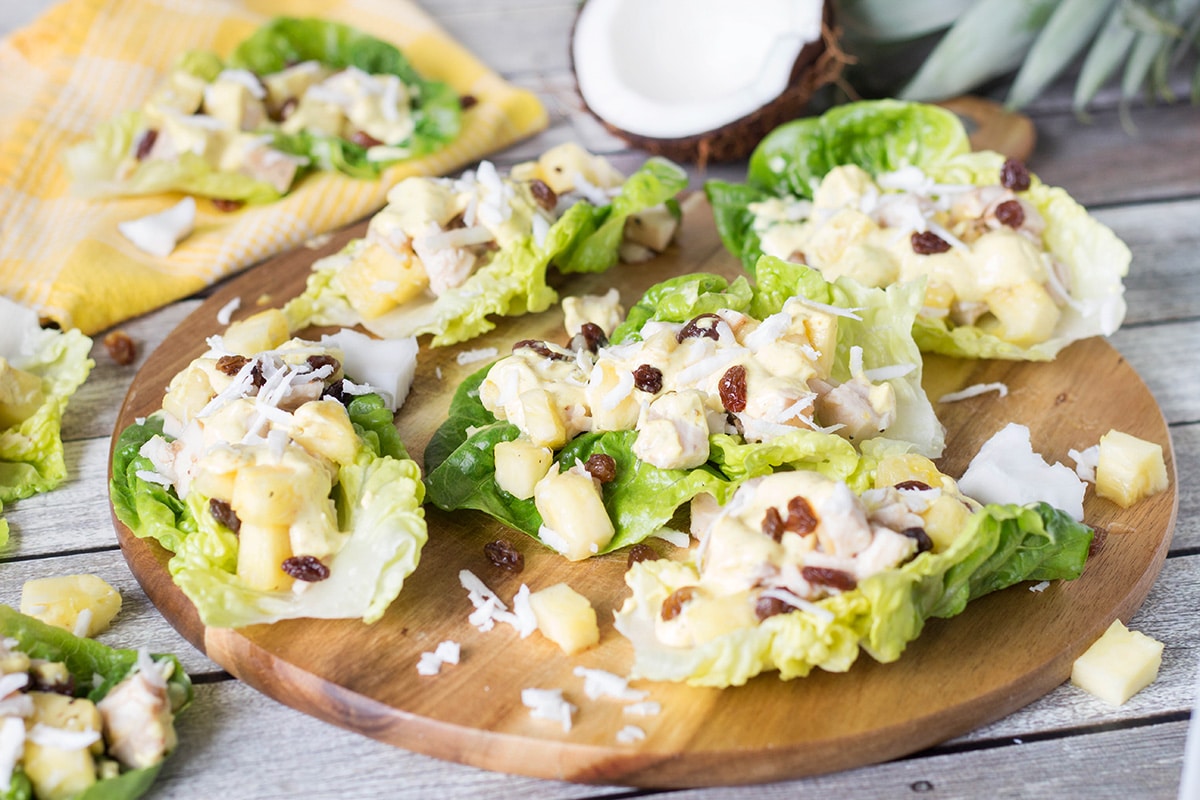 I am so excited! Exotic countries and their food has always been of the most interest to me. I will be frank with you and admit that I don't know too much about Antiqua and Barbuda. The name of this country is not new to me though. My ears might have caught it while watching sports (I am a fan of all kinds of sports). So how the idea of making food from this country came to me?
Well, I was browsing through this huge book, called "The World Cookbook", and loved the idea of the Curried Chicken Salad. I was pretty much sure that it comes from India (because of the curry), but what was my amazement when I saw that the name of the chapter was Antigua and Barbuda. However, the book says that it's still influenced by the Indian food.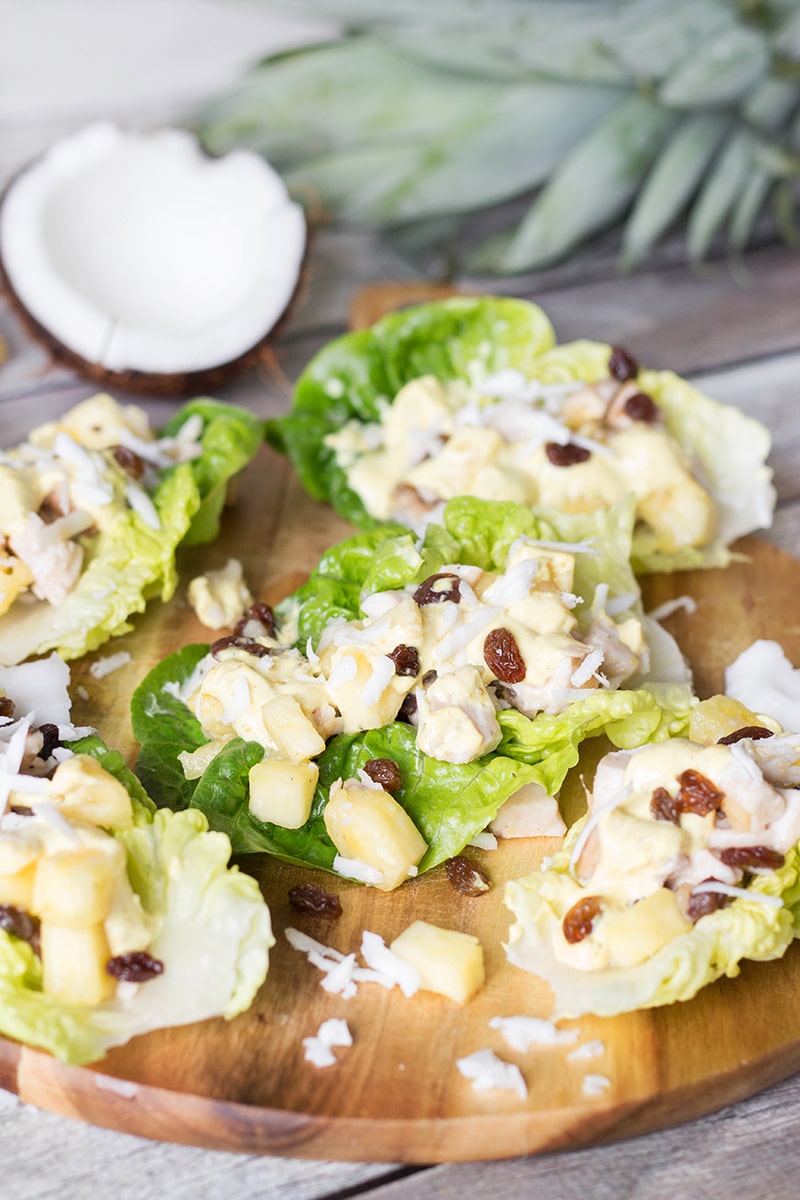 This delicious curried chicken salad also features raisins, fresh pineapple, mango chutney, grated coconut and other goodness. All the ingredients combined together create a fantastic taste. I don't even know how to explain it to you. Exotic, sweet and sour, a little bit spicy (if you'll use a spicy mango chutney, I used a mild version of it), filling, refreshing... It's AWESOME.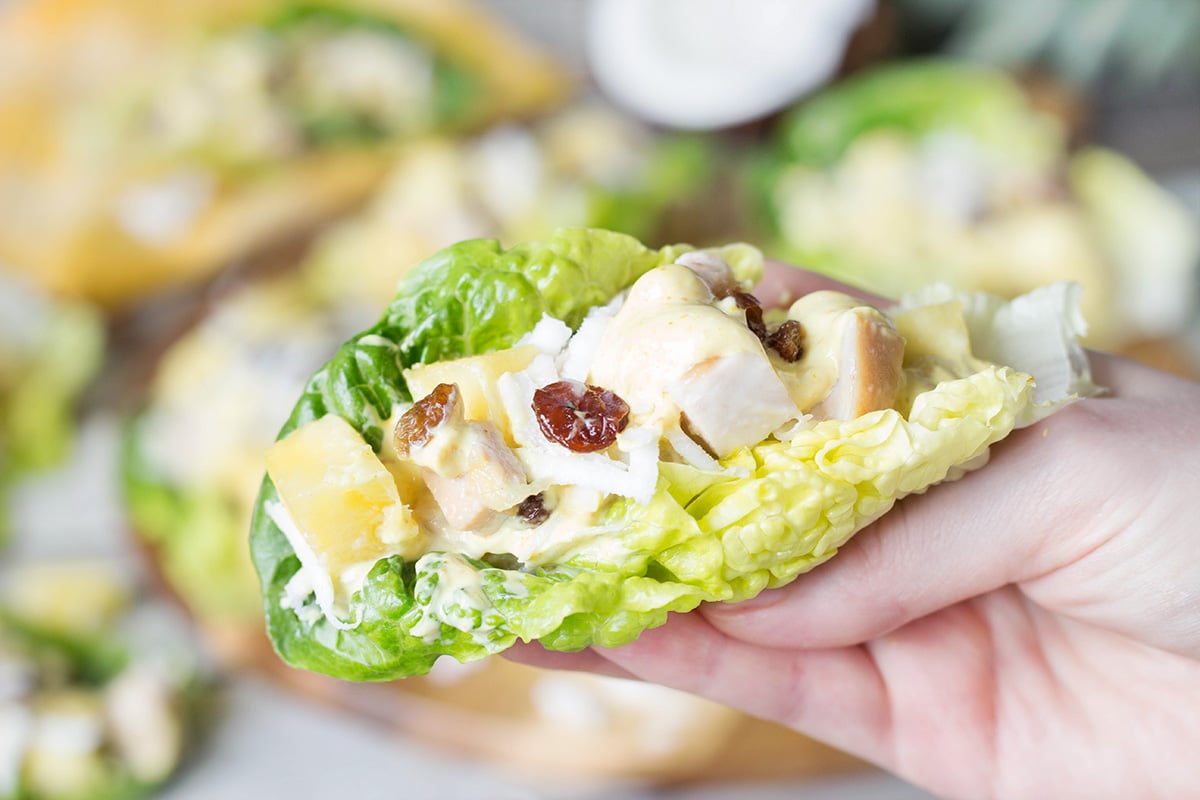 To make it look even better, I served it on lettuce leaves the same way I did it with the Hawaiian Lomi Lomi salmon. Love it! That's exactly how me and my wife gobbled it down. Few lettuce leaves loaded with the curried chicken salad for each and that's it. Took us half an hour to make this exotic salad disappear. Too fast. I will make sure to make more next time. Way more.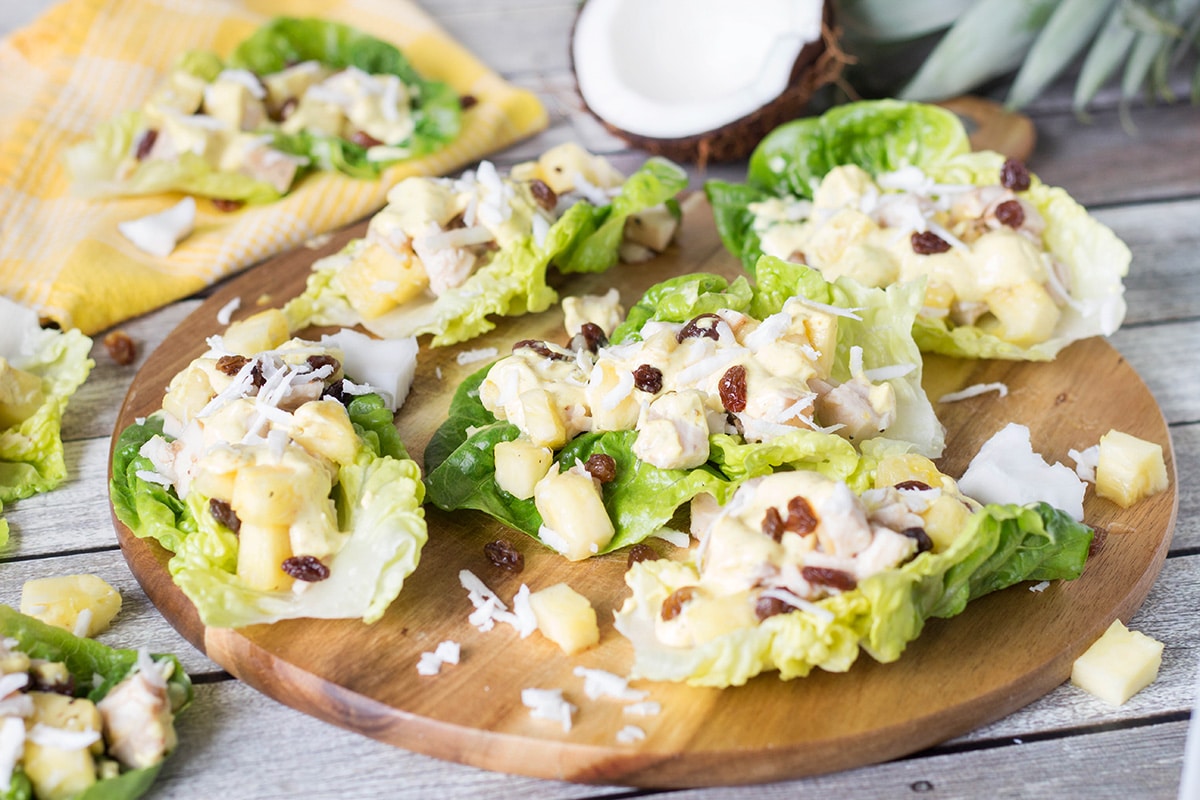 Curried Chicken Salad
Packed with curried chicken, pineapple, raisins, and mango chutney, and served on lettuce leaves, this salad is perfect for impressing your guests!

Ingredients
1 ½

cups

cooked chicken

, diced

salt and pepper

, to taste

3

tablespoons

grated coconut

½

cup

seedless raisins

1

medium fresh pineapple

, cubed

3

tablespoons

mango chutney

1

tablespoon

Curry powder

juice of 1 or 2 lemons

(I used one)

1

cup

mayo

1

head romaine lettuce
Instructions
Mix chicken, salt and pepper in a bowl.

Reserve 1 tablespoon grated coconut and 1 tablespoon raisins for garnish, and place the remaining ones in a bowl with the chicken. Add the pineapple and chutney. Mix.

In another small bowl, or a cup, combine the mayo with the curry and lemon juice. Start from 1 lemon and add more if needed.

Now you can either shred the lettuce and place the salad over it, or arrange the salad on the leaves, like I did. Pour the mayo curry dressing over the salad. Sprinkle with the coconut and raisins. Enjoy!
Nutrition