Have you ever tried Gochujang? It's a thick, sweet, and spicy Korean chili paste used in marinades, sauces, stews, soups, salads... Everywhere! Check out the 24 amazing Gochujang recipes I've collected for you for even more ideas on using this spicy Asian goodness!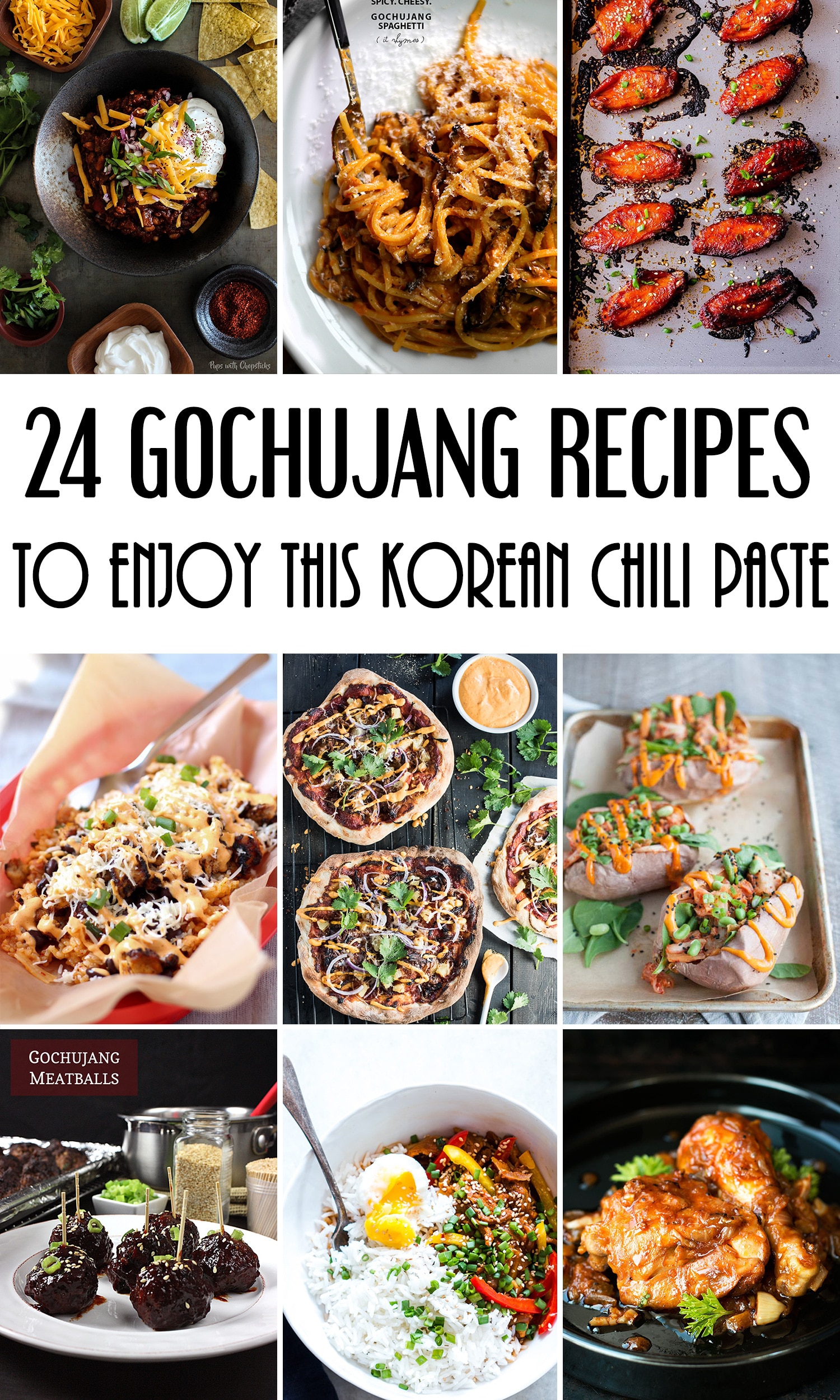 I love my blog. I freaking ADORE it. Without this little food journal of mine I would have never tried some things I do now. For example, Gochujang. This Korean chili paste made from red chili, glutinous rice, fermented soybeans, and salt is nowhere to find in my country so, most probably, it would have never gotten on my radar if not for the blog. I spotted it on some Asian food blog (sorry I can't remember it now) a few months ago and firmly decided to try it someday.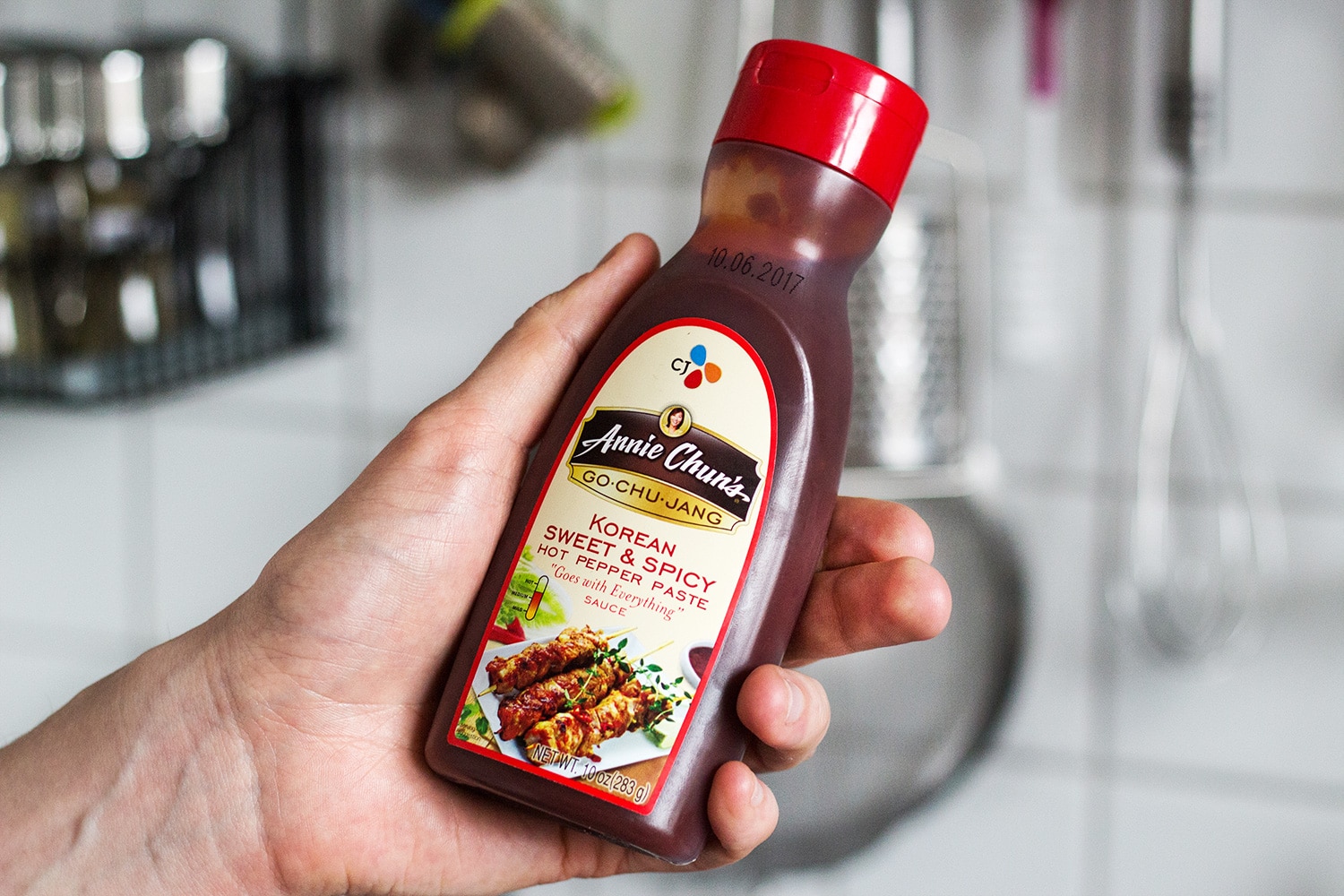 Traditionally, Gochujang is naturally fermented in earthen pots called Hangari or Onggi outdoors for about half a year until it's ready. It's usually made in winter to avoid hot and rainy summer which can ruin the process. Gochujang needs a dry and sunny place to ferment properly.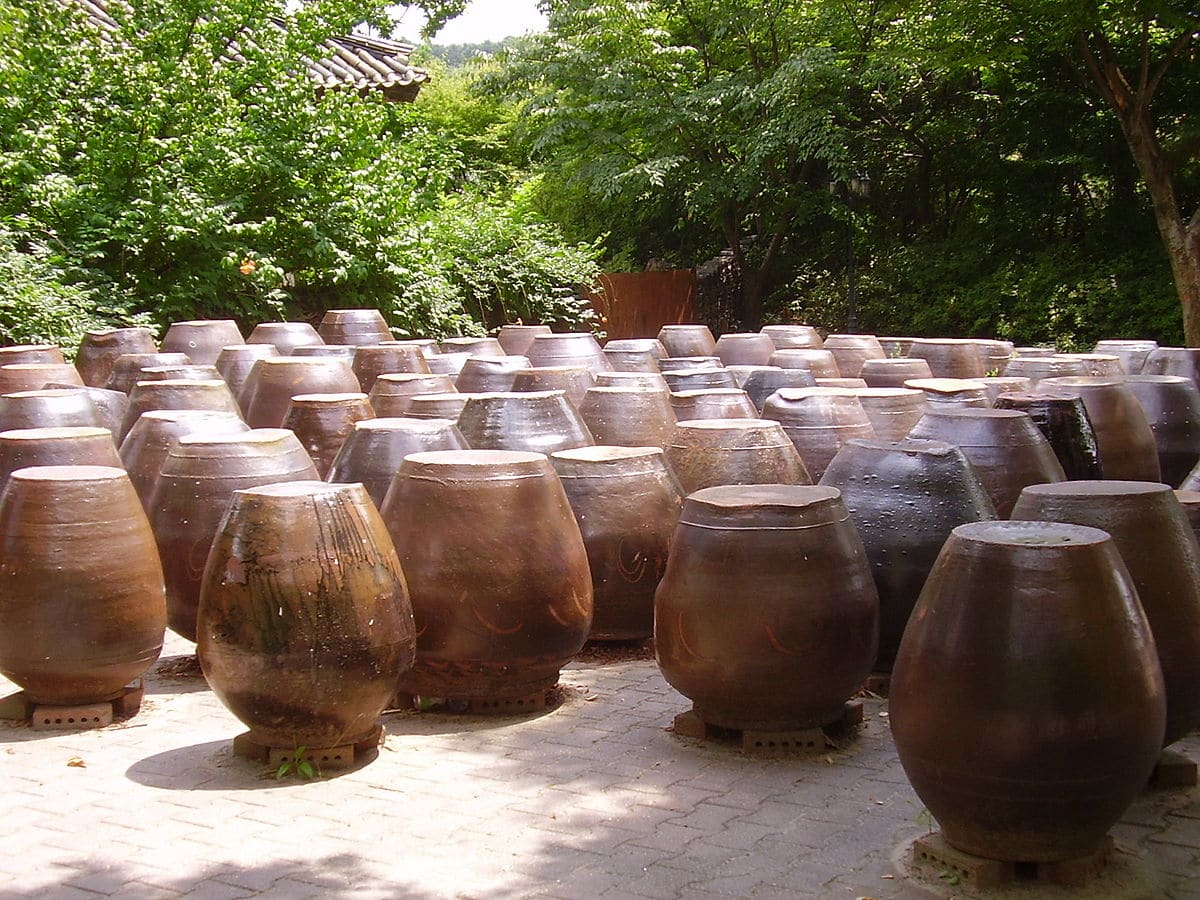 What about the taste? Gochujang is sweet, spicy, and pungent. The texture is thick and sticky. I don't know if I am the best person to describe the heat level (not too much of a fan of spicy food) but it's really hot to my liking. Actually, spiciness can vary from brand to brand.
Gochujang is a true staple of Korean cuisine and I can understand why - it's super versatile. Add it to sauces, marinades, use in soups and stews, or even spice up your salads. Such iconic dishes as bibimbap and tteokbokki (stir-fried rice cakes) are hard to imagine without it. Gochujang is great anywhere!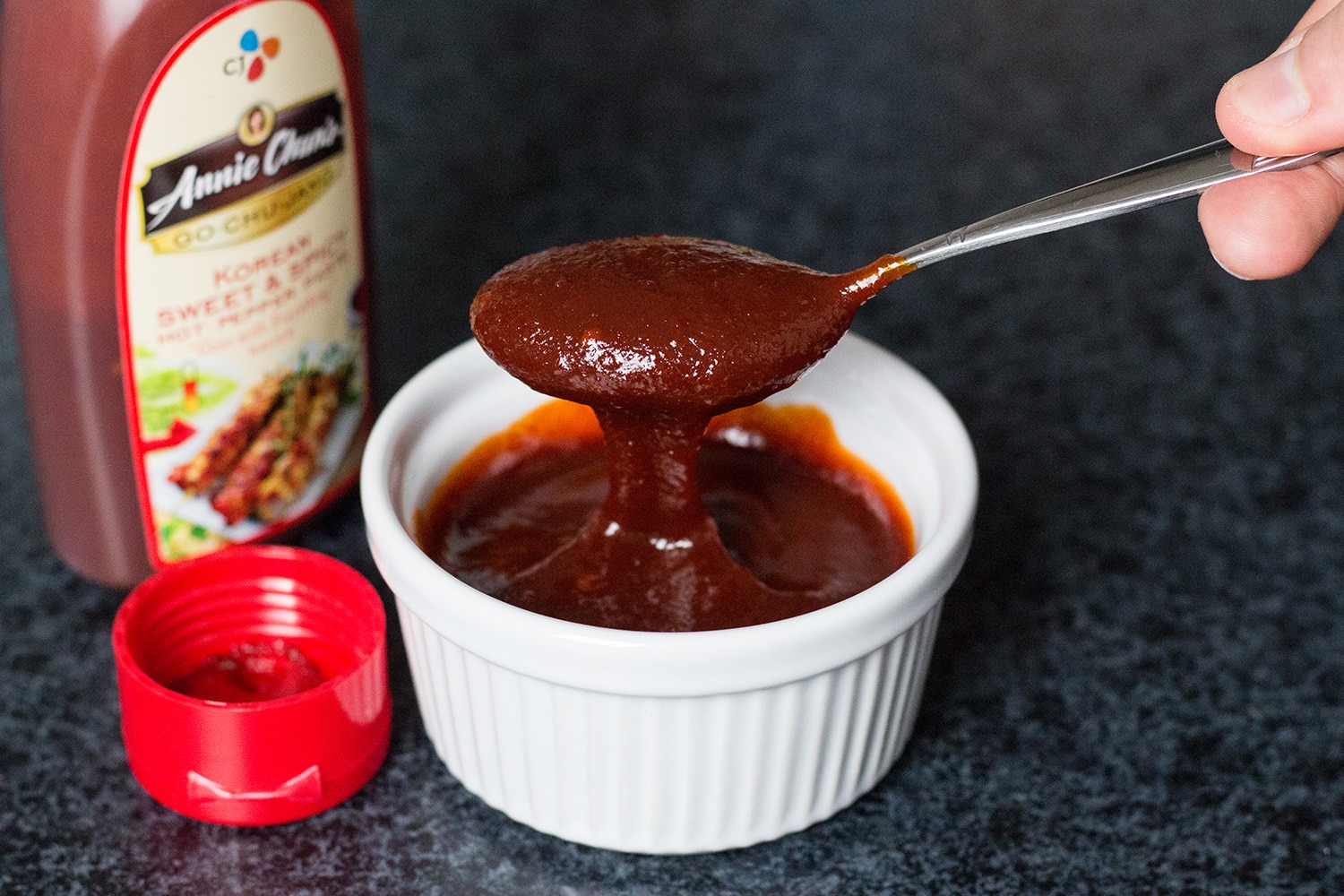 Lately, this Asian specialty has been making its way outside of Korea and getting more and more popular in other countries too. If you will decide to give it a try and get yourself a bottle of this spicy goodness, check out this list of 24 ridiculously addictive gochujang recipes packed with creative ideas from other food bloggers!
P.S. This post is a part of my "Around the World in 50 Ingredients" project. Be sure to check out the page where you'll find all the products I'm trying in one place!
1. Slow Cooker Korean Pork Bulgogi with Gochujang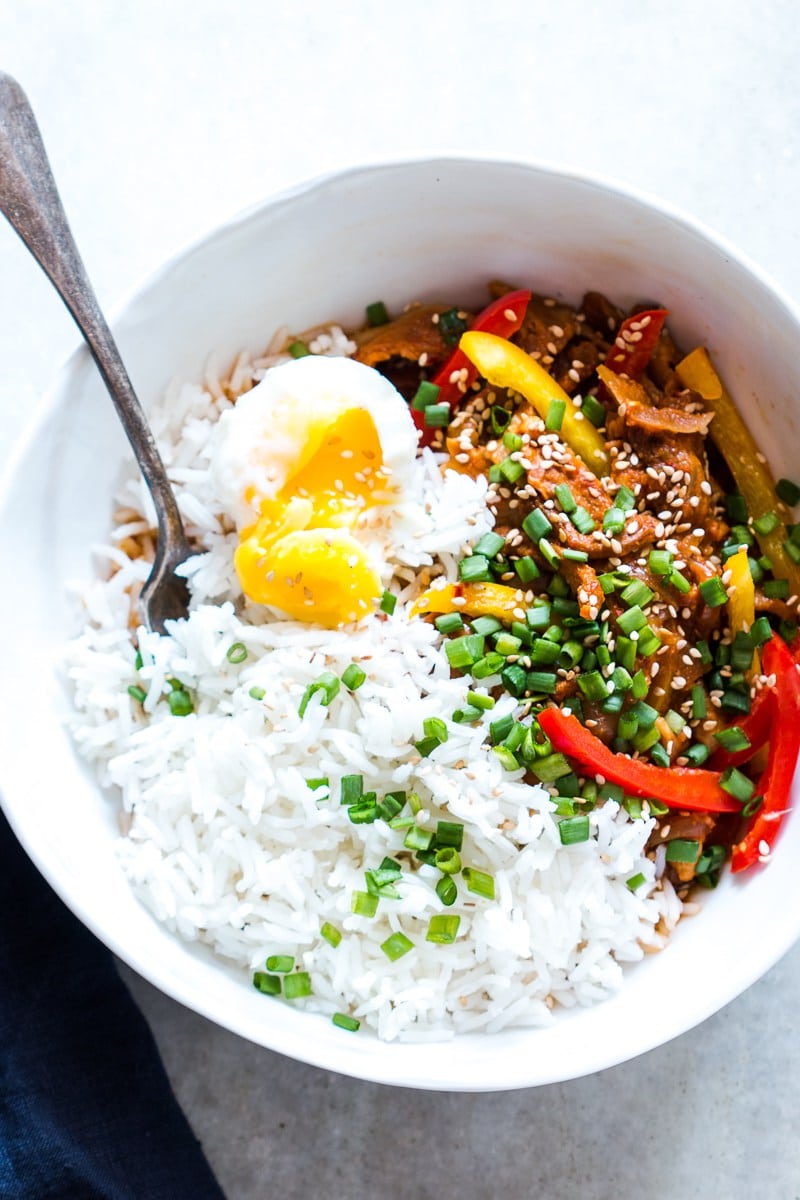 Easy Slow Cooker Korean Pork Bulgogi recipe that can be made in a crockpot and has spicy gochujang in it's marinade. Healthy, yummy stew that's perfect over rice for dinner!
Recipe by: My Food Story
2. Baked Korean Gochujang Chicken Wings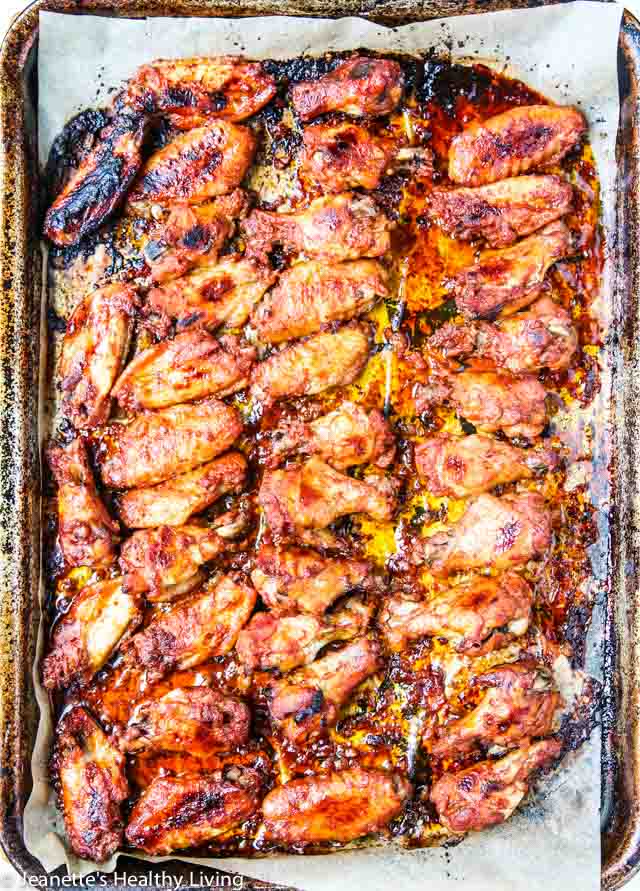 These Korean-style chicken wings are baked so there's less mess cooking them and they're a little bit healthier. The marinade is made with gochujang, soy sauce, honey, sesame oil, garlic, onion and ginger!
Recipe by: Jeanettes Healthy Living
3. Sweet & Smoky Pineapple Chipotle Chili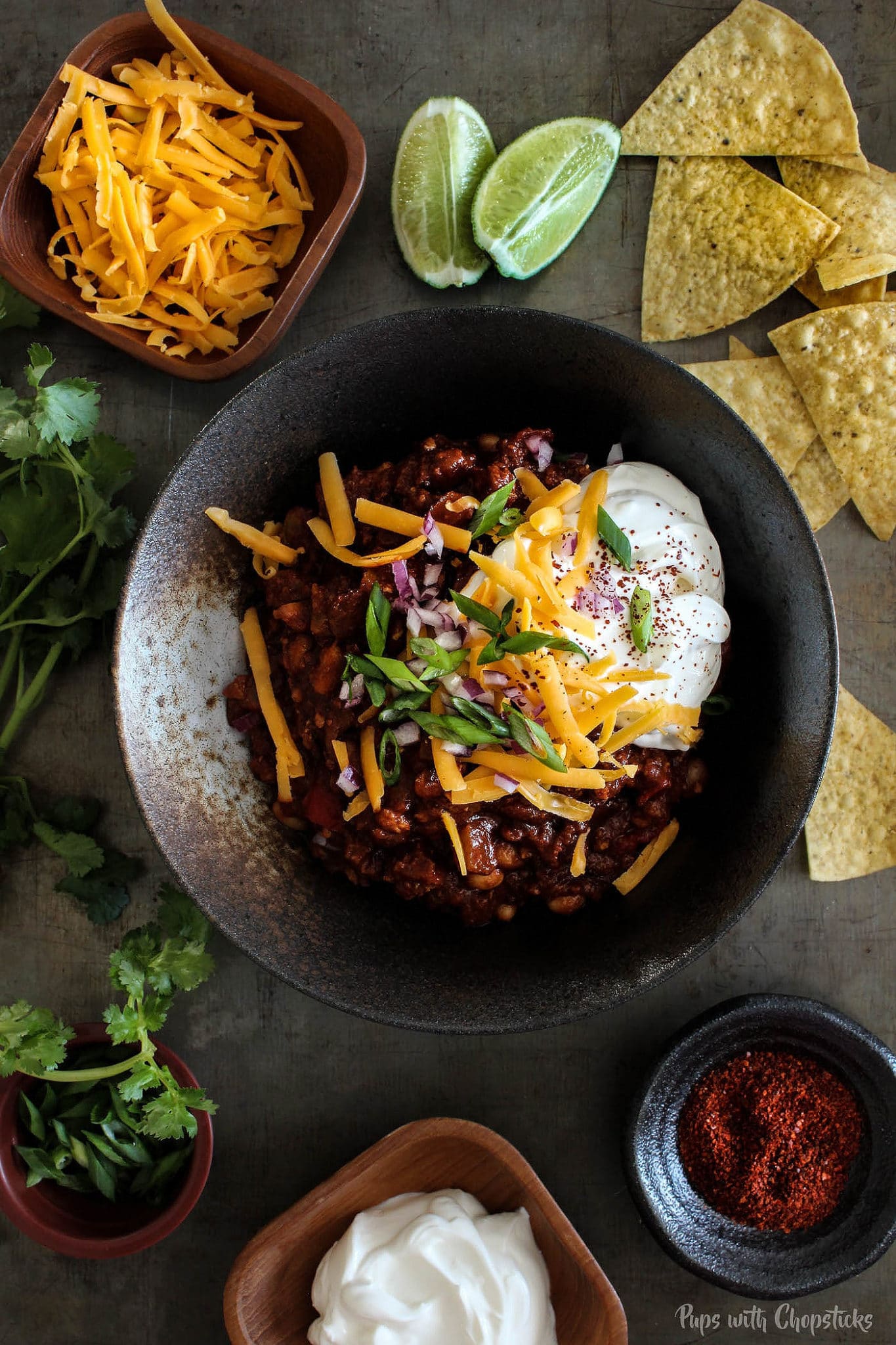 This hearty, sweet and smoky pineapple chipotle chili has a bit of a kick to it and has 2 secret ingredients that gives it a full-bodied more rounded and nuttier flavour. Can you guess what it is?
Recipe by: Pups With Chopsticks
4. Gochujang Tuna-Melt Onigiri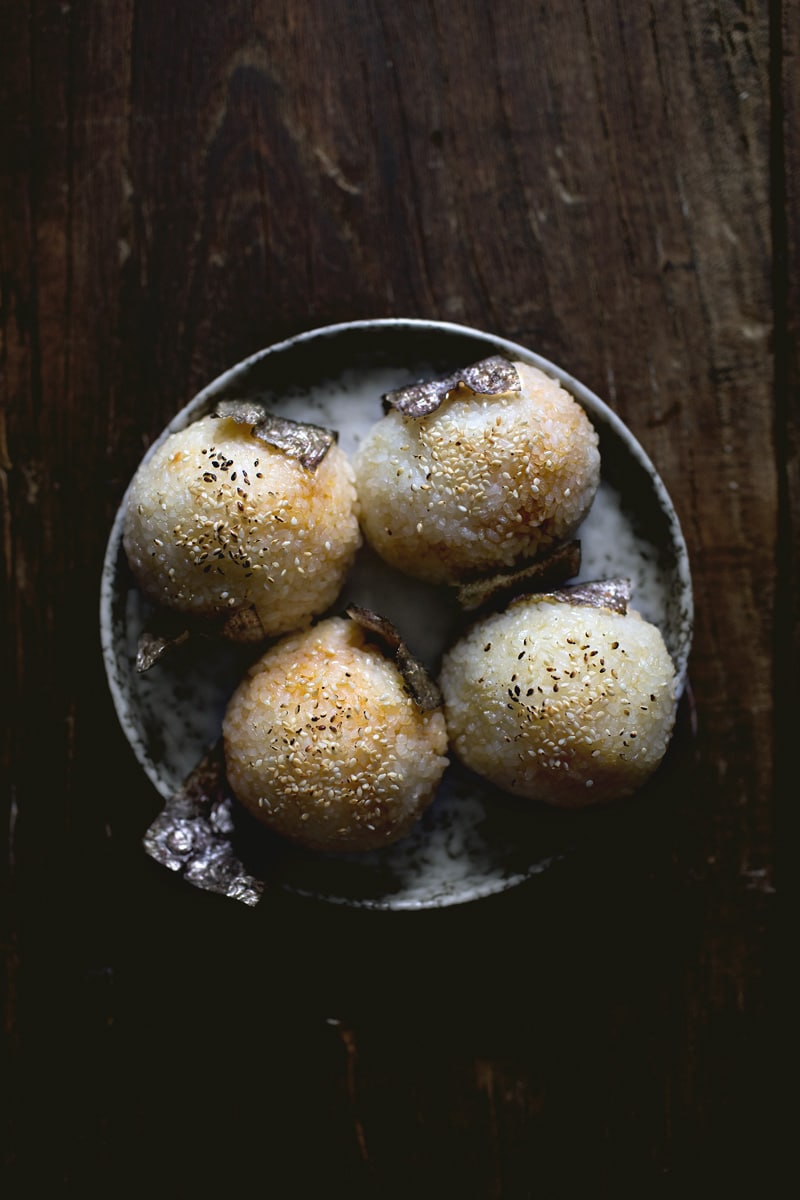 Canned tuna, cheddar cheese, and Gochujang sauce combined together to create these amazing Japanese rice balls!
Recipe by: Lady And Pups
5. Korean Style Popcorn Chicken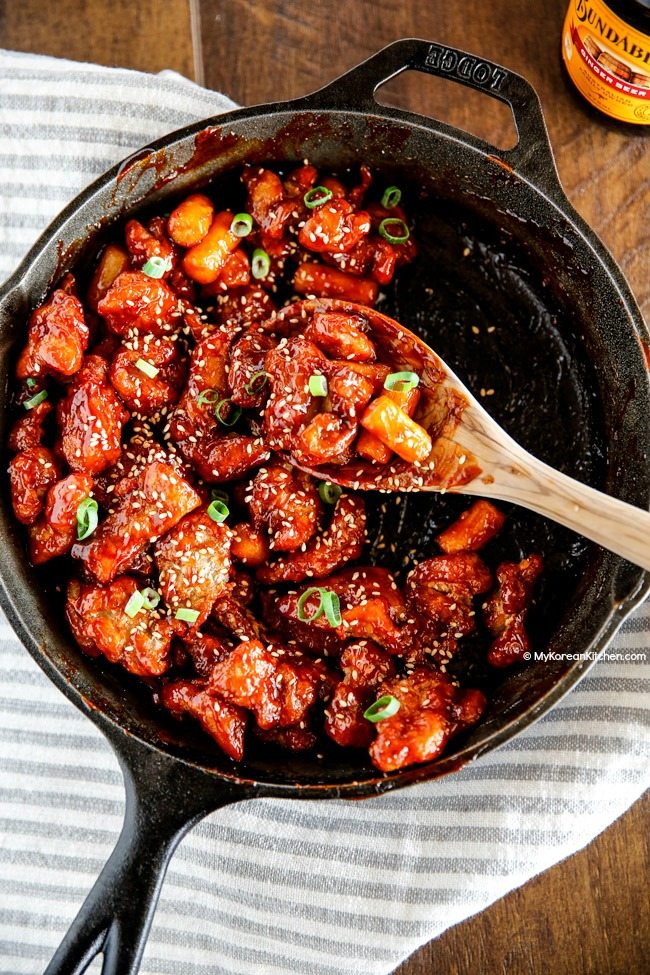 It's a type of Korean fried chicken! It's crunchy and coated with sticky, sweet, tangy and spicy sauce! A perfect crowd pleaser!
Recipe by: My Korean Kitchen
6. Cheater's Spicy Miso Ramen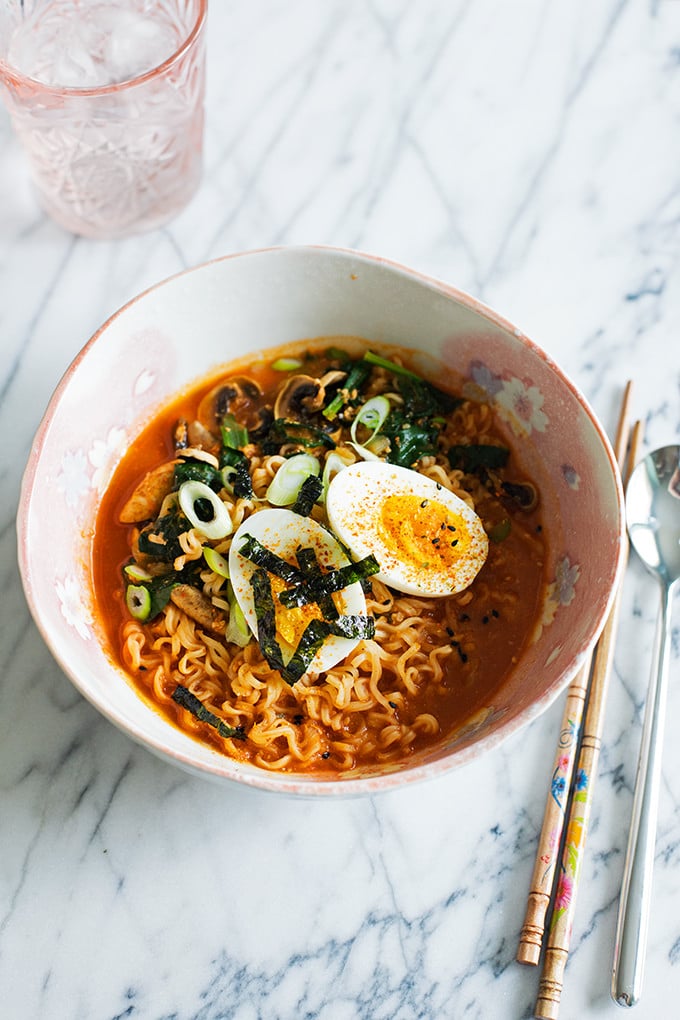 This quick, umami-rich ramen is made easy and flavorful with a combination of savory white miso paste and spicy gochujang. This is a great way to use up any random veggies in your crisper drawer!
Recipe by: Hungry Girl por Vida
7. Spicy Korean Chicken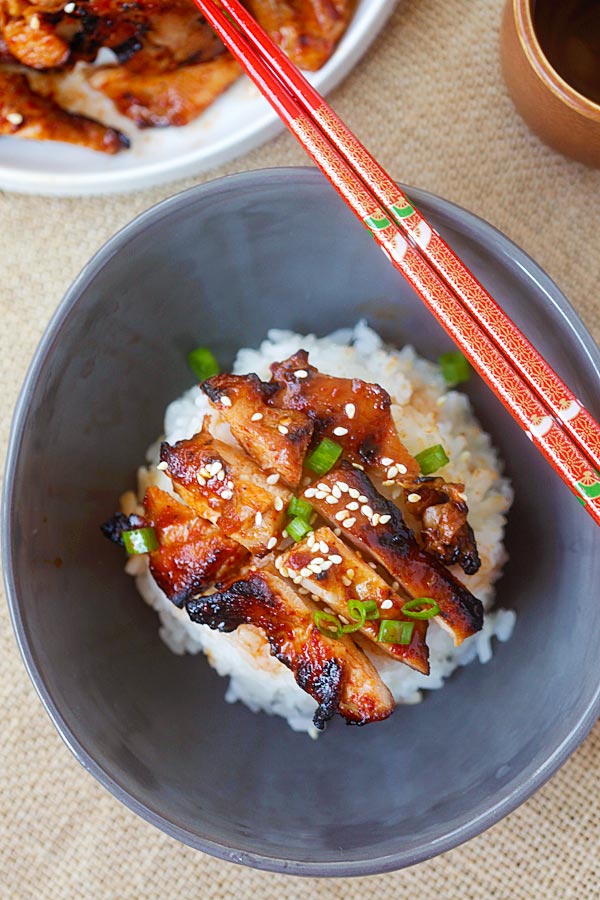 Spicy Korean Chicken – amazing and super yummy chicken with spicy Korean marinade. So easy to make, cheaper, and better than takeout.
Recipe by: Rasa Malaysia
8. Gochujang Meatballs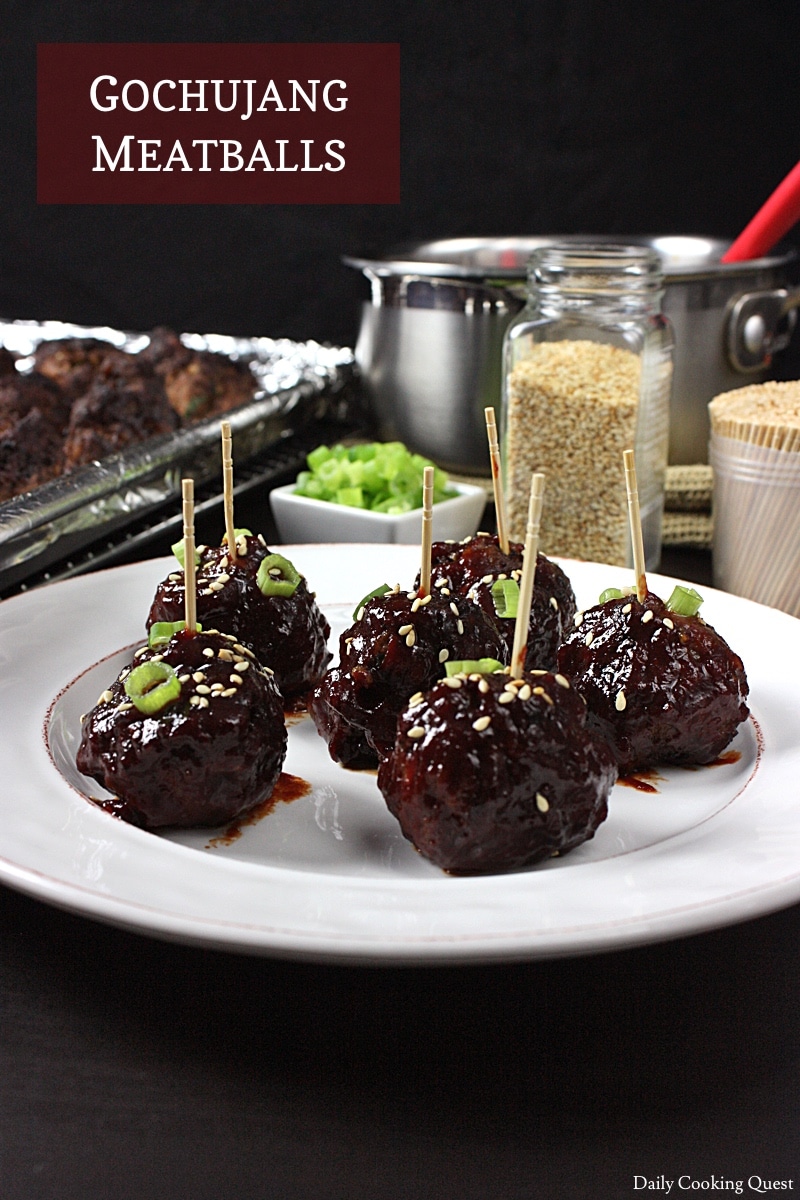 Meatballs, who doesn't love them? Especially if they are super juicy, packed with flavor, seared to get that crunchy outside but juicy inside, and then the whole thing is dunk in sweet and spicy gochujang cranberry sauce!
Recipe by: Daily Cooking Quest
9. White Bean Burger With Sesame Ginger Slaw + Gochujang Yogurt Spread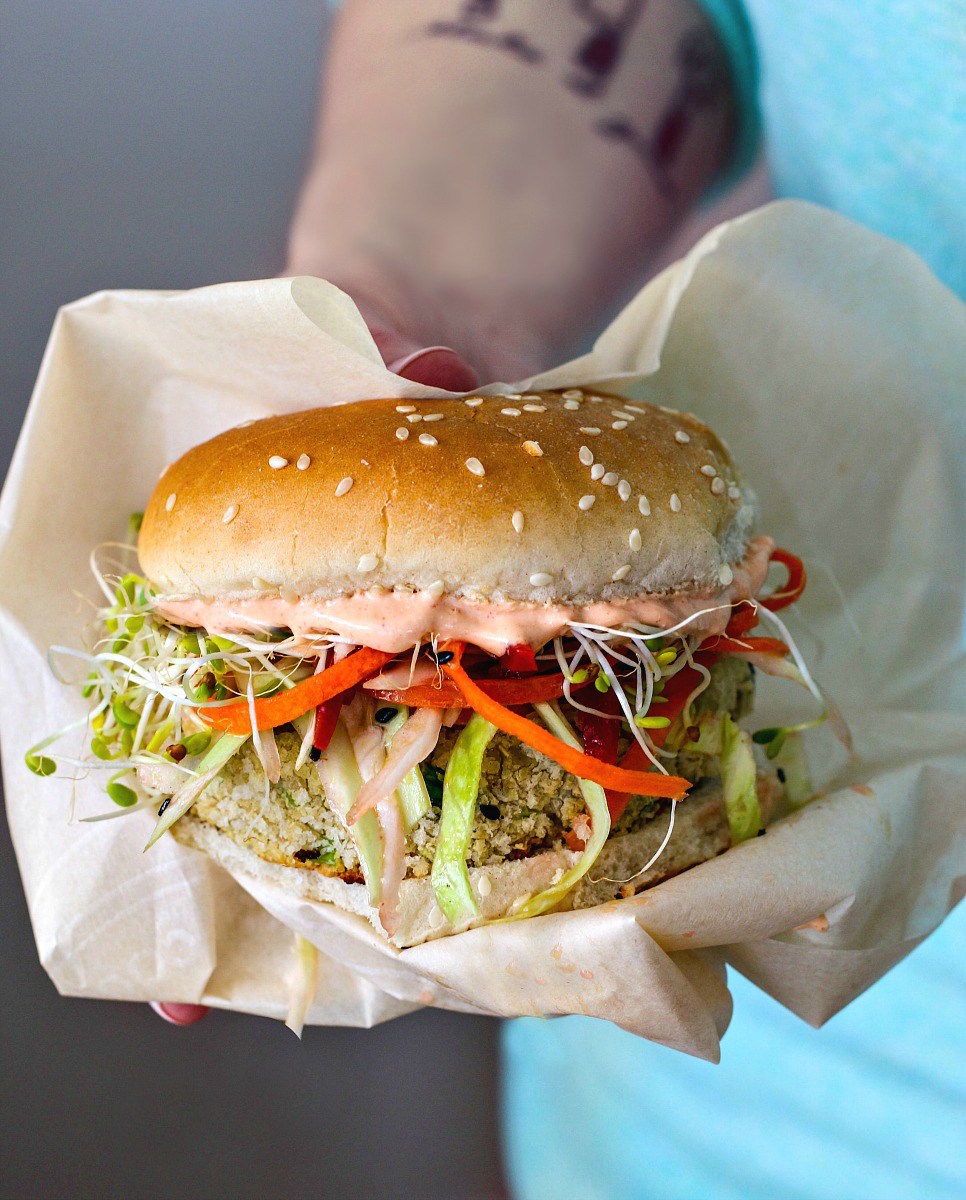 This White Bean Burger With Sesame Ginger Slaw + Gochujang Yogurt Spread offers up a ton of flavor and, best of all, it doesn't fall apart when you bite into it.
Recipe by: Killing Thyme
10. Rice Wraps w/ Sweet & Spicy Sauce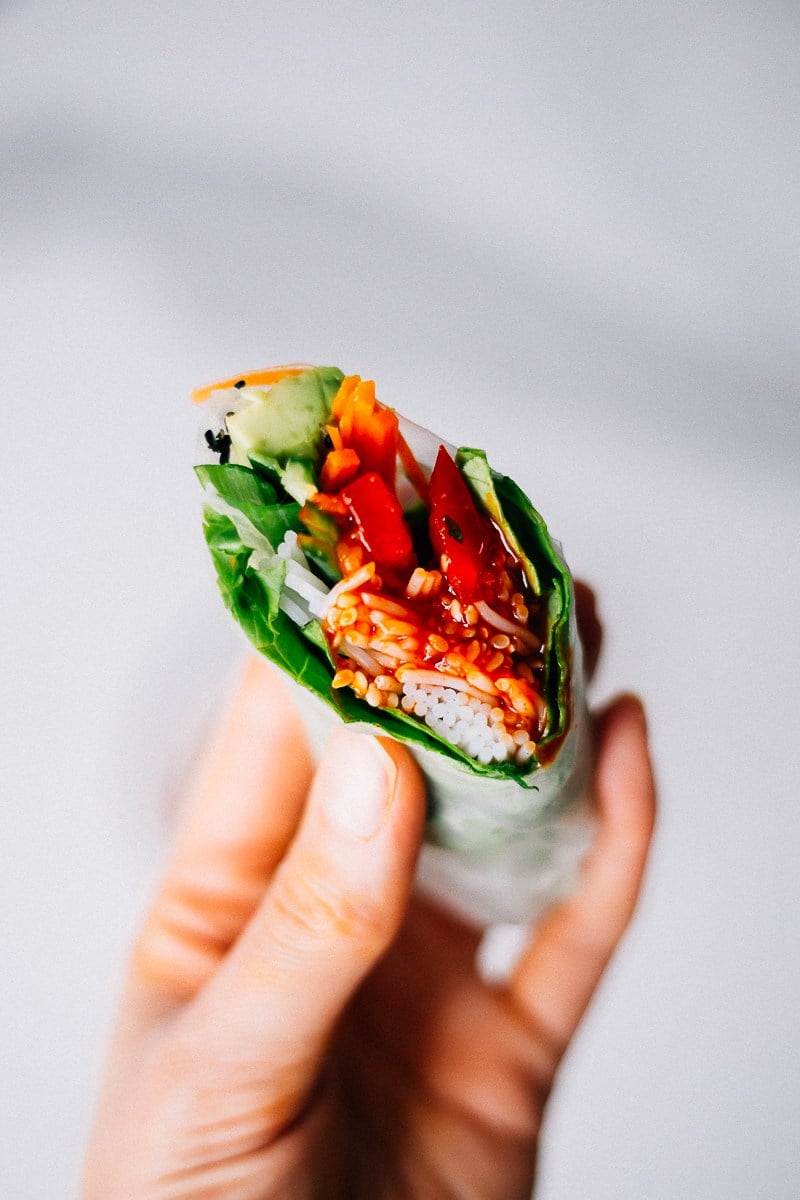 These rice wraps are packed with avocado, rice noodles, red bell pepper, lettuce, carrots, cucumber, and served with a fantastic Gochujang-based Korean dipping sauce!
Recipe by: Parsley Vegan
11. Korean Baked Gochujang Chicken Wings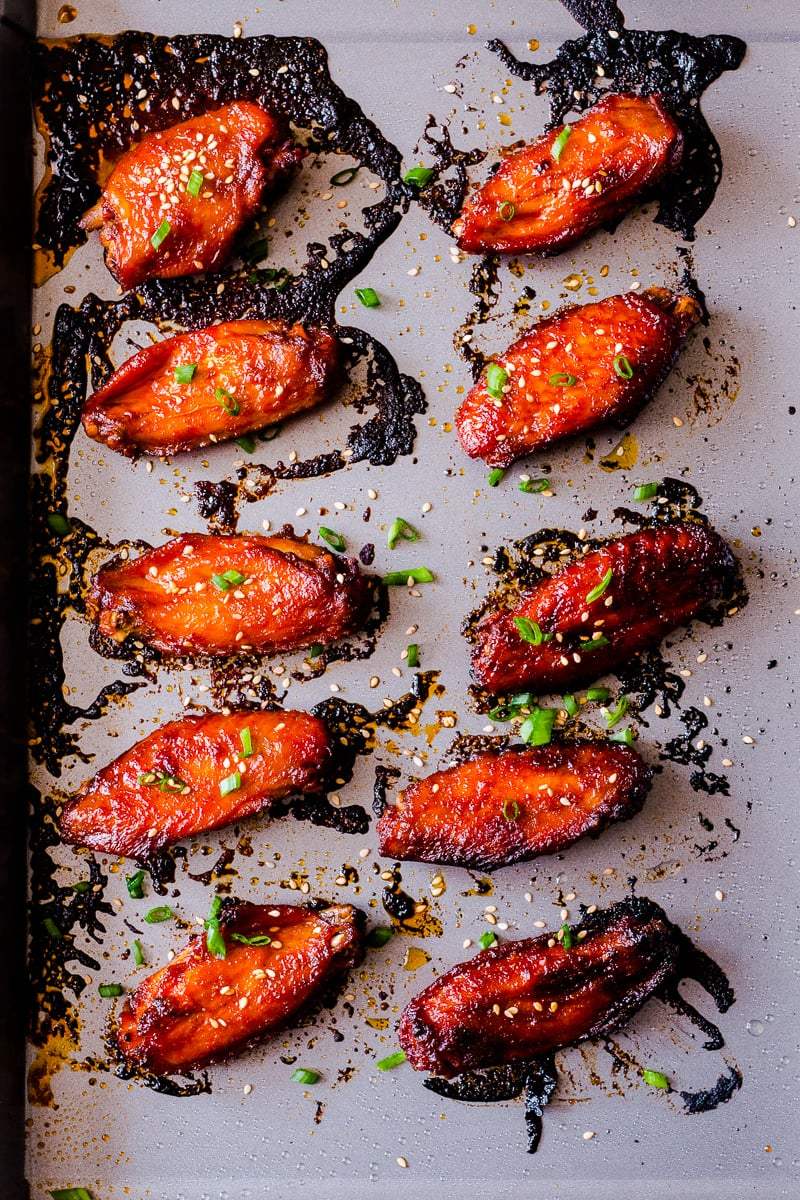 Spicy, crispy, full of umami and insanely addictive Korean baked gochujang chicken wings. You'll never go back to having wings any other way!
Recipe by: My Food Story
12. Spicy cheesy Gochujang Spaghetti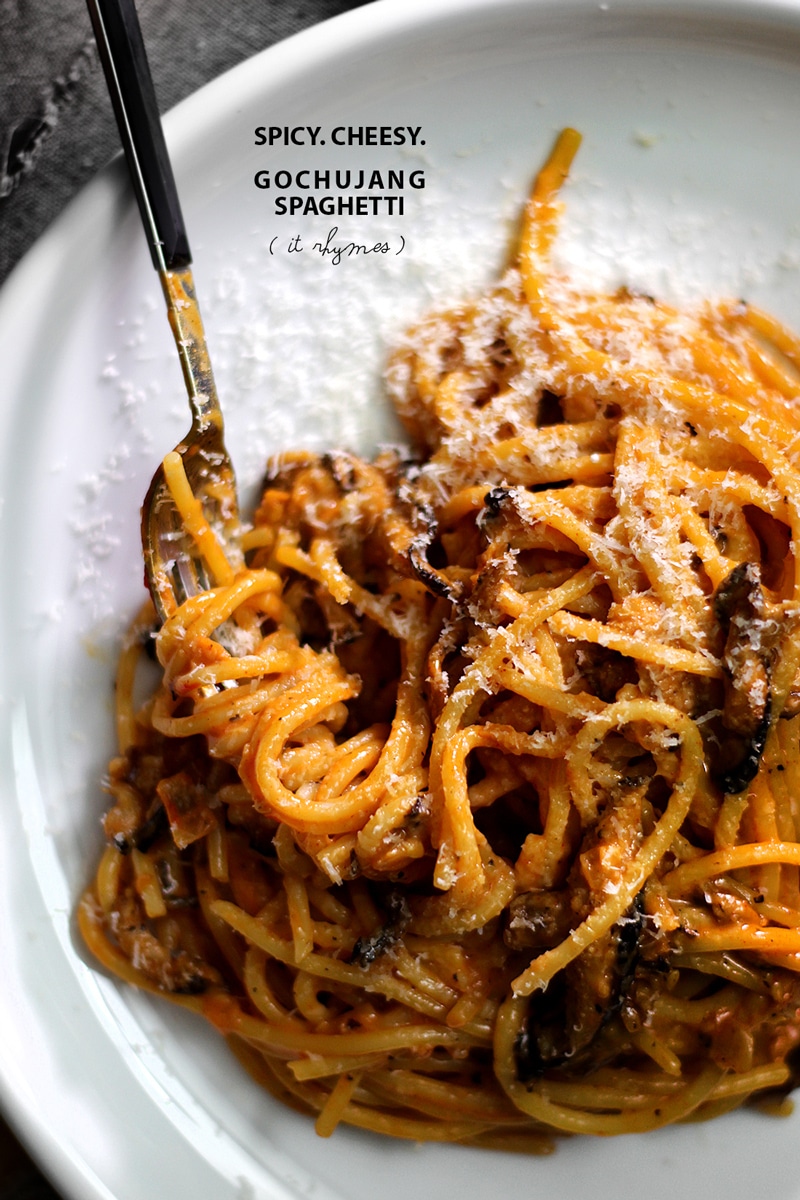 Drool-worthy Gochujang and cheese flavored spaghetti with the addition of pork and mushrooms!
Recipe by: Lady And Pups
13. Kimchi Ramen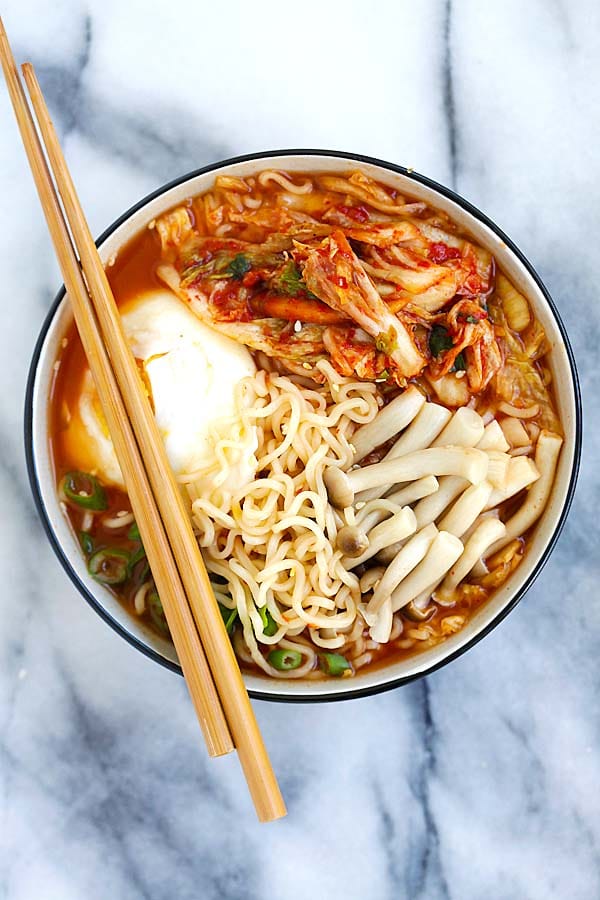 Spicy Korean ramen with kimchi, mushroom and poached egg. Easy kimchi ramen recipe that takes only 15 mins to make!
Recipe by: Rasa Malaysia
14. Gochujang Roasted Delicata Squash, a Korean-inspired Delight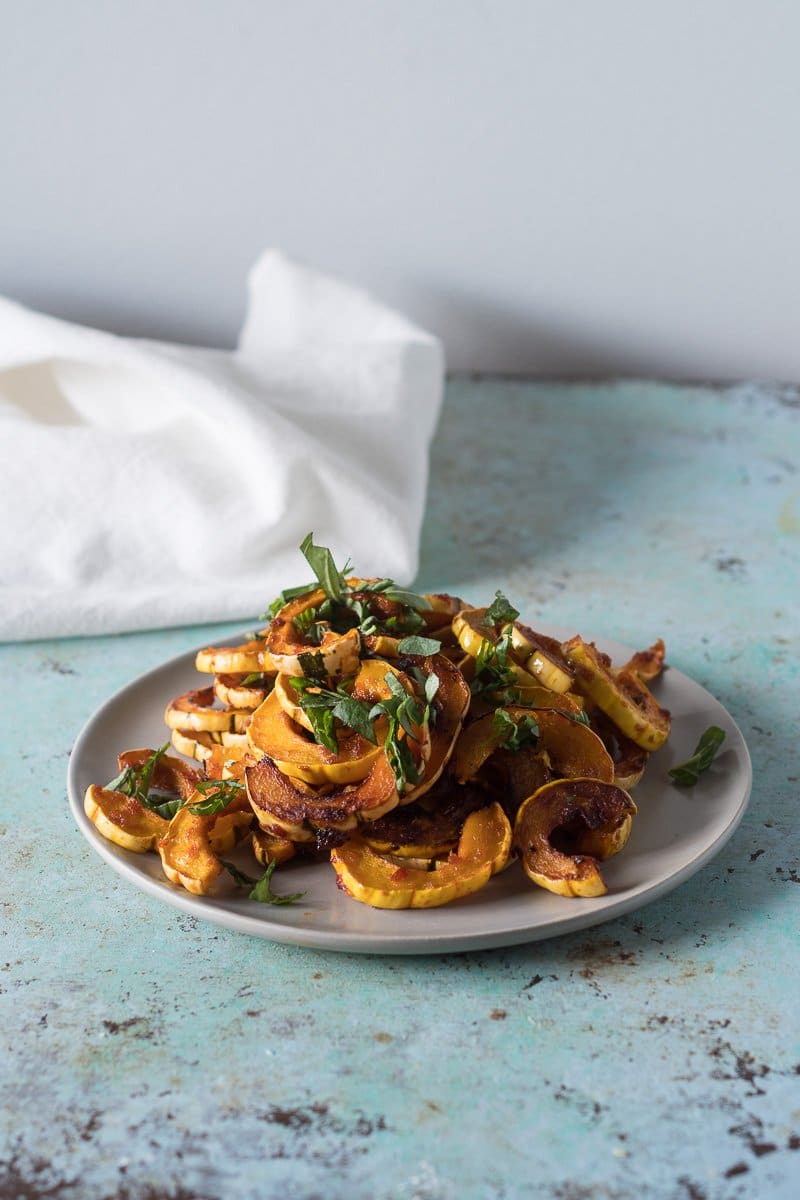 It would be lovely alongside just about any protein. For vegetarians, it would be delightful tossed with some crispy cubes of tofu; for omnivores, it would be lovely alongside pan-seared chicken or pork. Perfection!
Recipe by: Blossom To Stem
15. Kimchi Fried Rice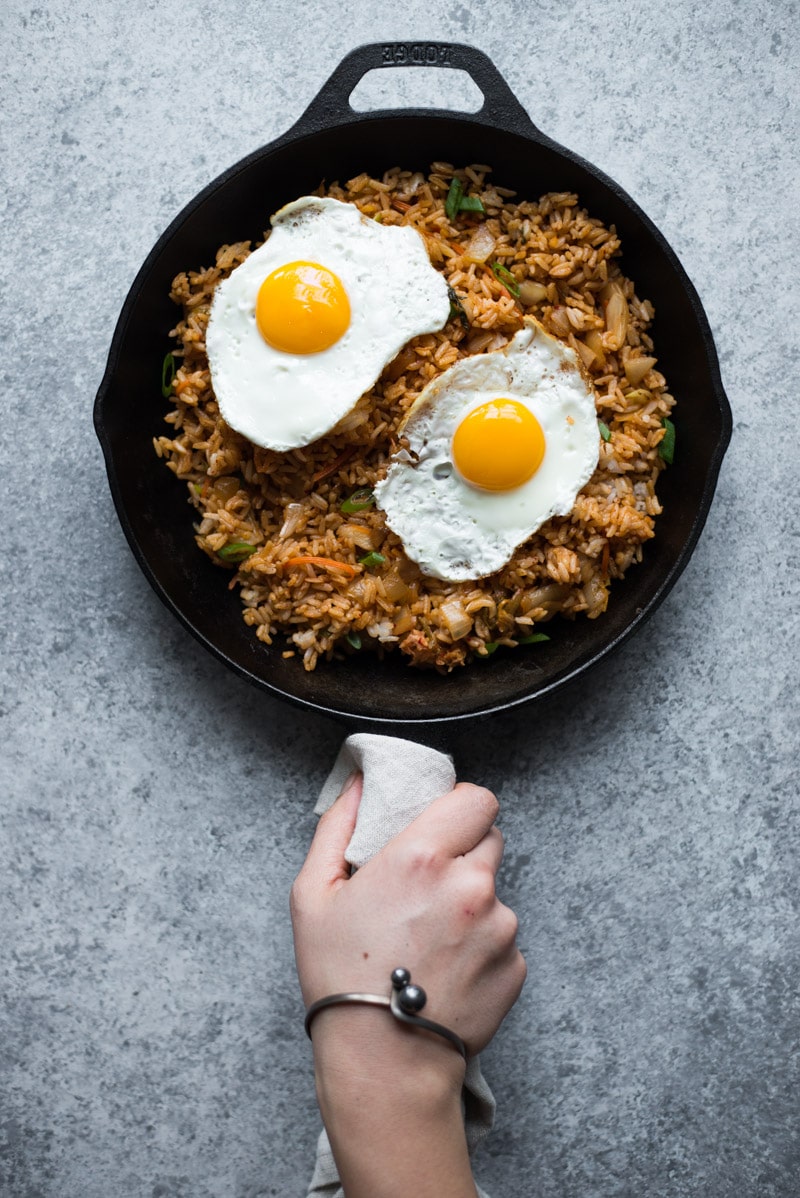 This kimchi fried rice is the perfect weeknight meal—easy to make and ready in just 20 minutes. Top it with fried eggs for something extra!
Recipe by: Healthy Nibbles and Bits
16. Kimchi Stuffed Baked Sweet Potatoes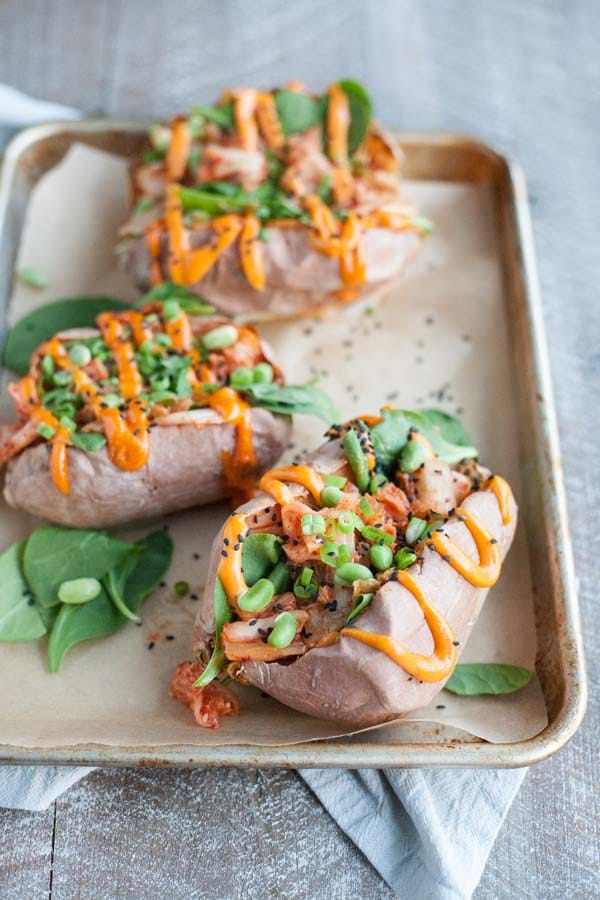 These Korean inspired Kimchi Stuffed Baked Sweet Potatoes are topped with kimchi, edamame, greens and a gochujang aioli for a quick dinner recipe!
Recipe by: Bourbon And Honey
17. Gochujang Pulled Pork Korean Pizza With Kimchi Dipping Sauce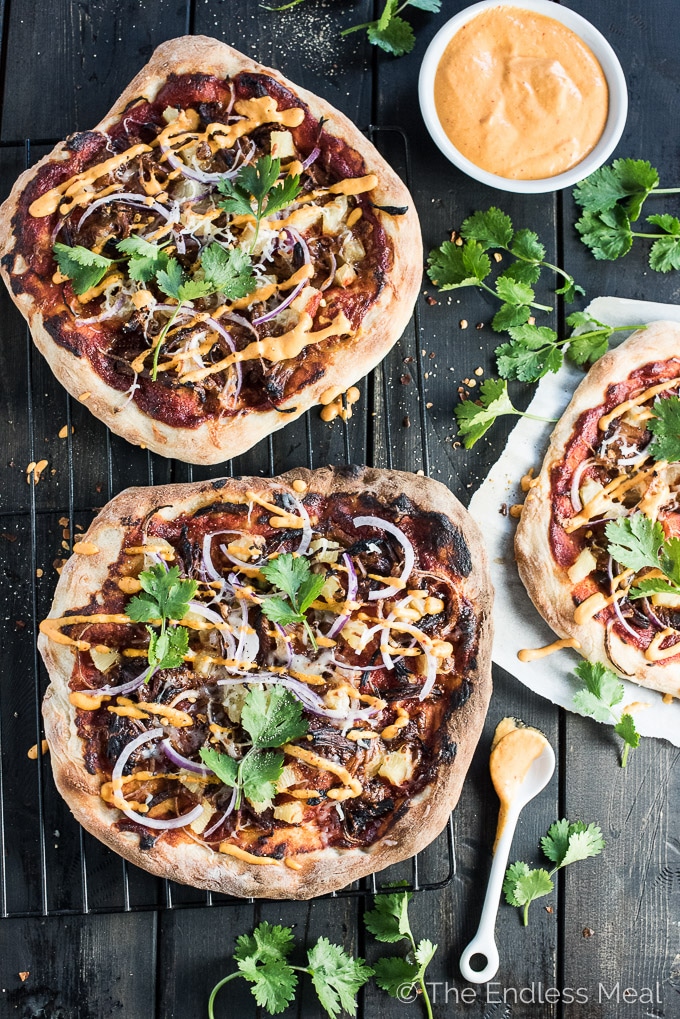 Gochujang Pulled Pork Korean Pizza is a remake of the classic ham and pineapple pizza and WAY BETTER than the original. It's served with an easy to make kimchi dipping sauce and is crazy delicious!
Recipe by: The Endless Meal
18. Crispy Korean Tofu Noodle Bowls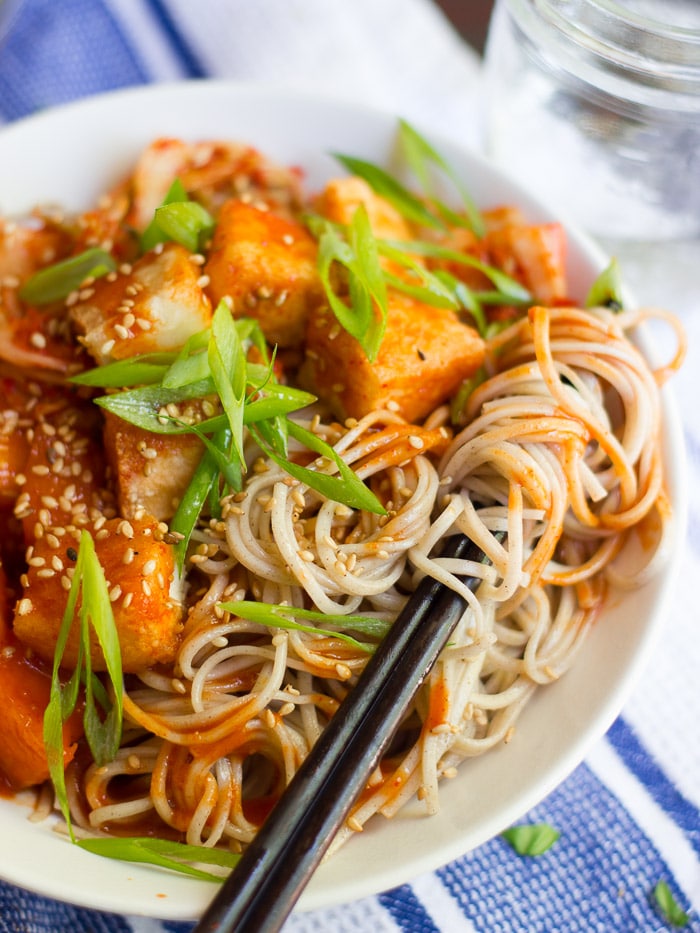 These these sweet and spicy Korean tofu noodle bowls couldn't be easier to whip up, or more delicious! Dress some soba noodles and crispy pan-fried tofu cubes in gochujang sauce, serve it up with pineapple chunks and kimchi, then dig in!
Recipe by: Connoisseurus Veg
19. Spicy Korean Chicken Burrito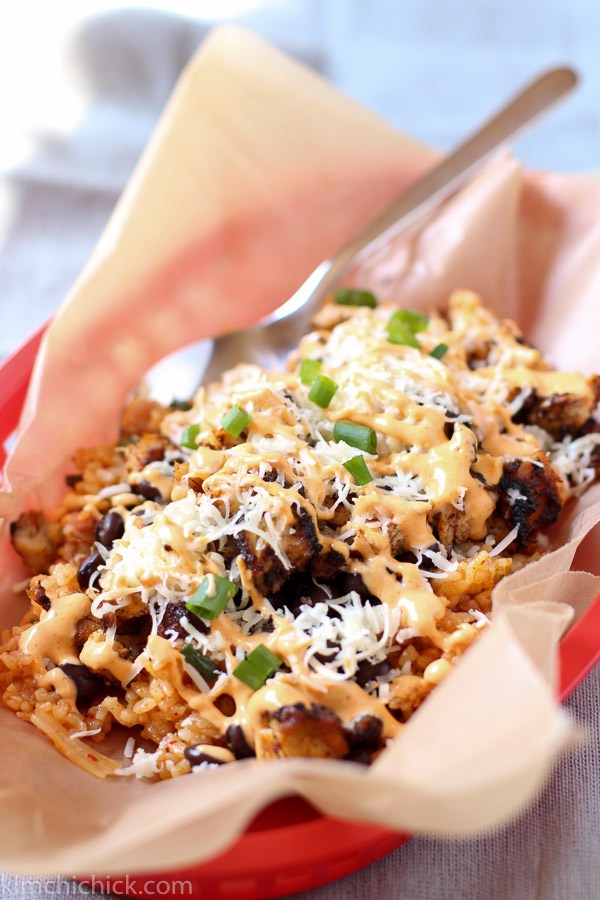 Make your own flavor-packed spicy Korean chicken burrito at home! Tasty and easy to make to satisfy those Korilla cravings!
Recipe by: Kimchi Chick
20. Ojingeo Gui (Spicy Grilled Squid)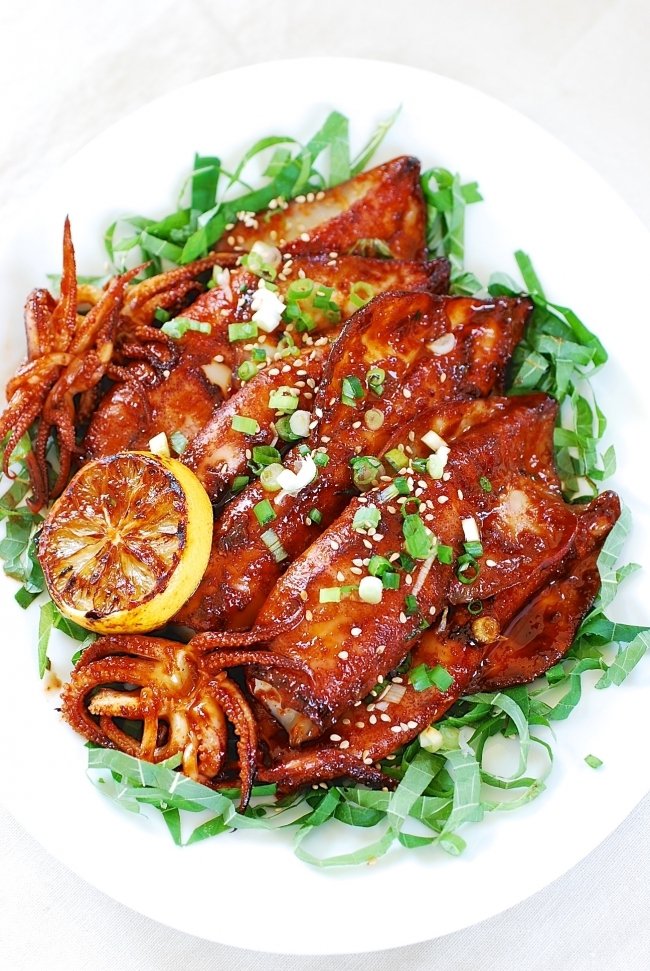 Tender squids (calamari) marinated in a gochujang sauce and quickly grilled!
Recipe by: Korean Bapsang
21. Dakdoritang | Spicy Korean Chicken & Potato Stew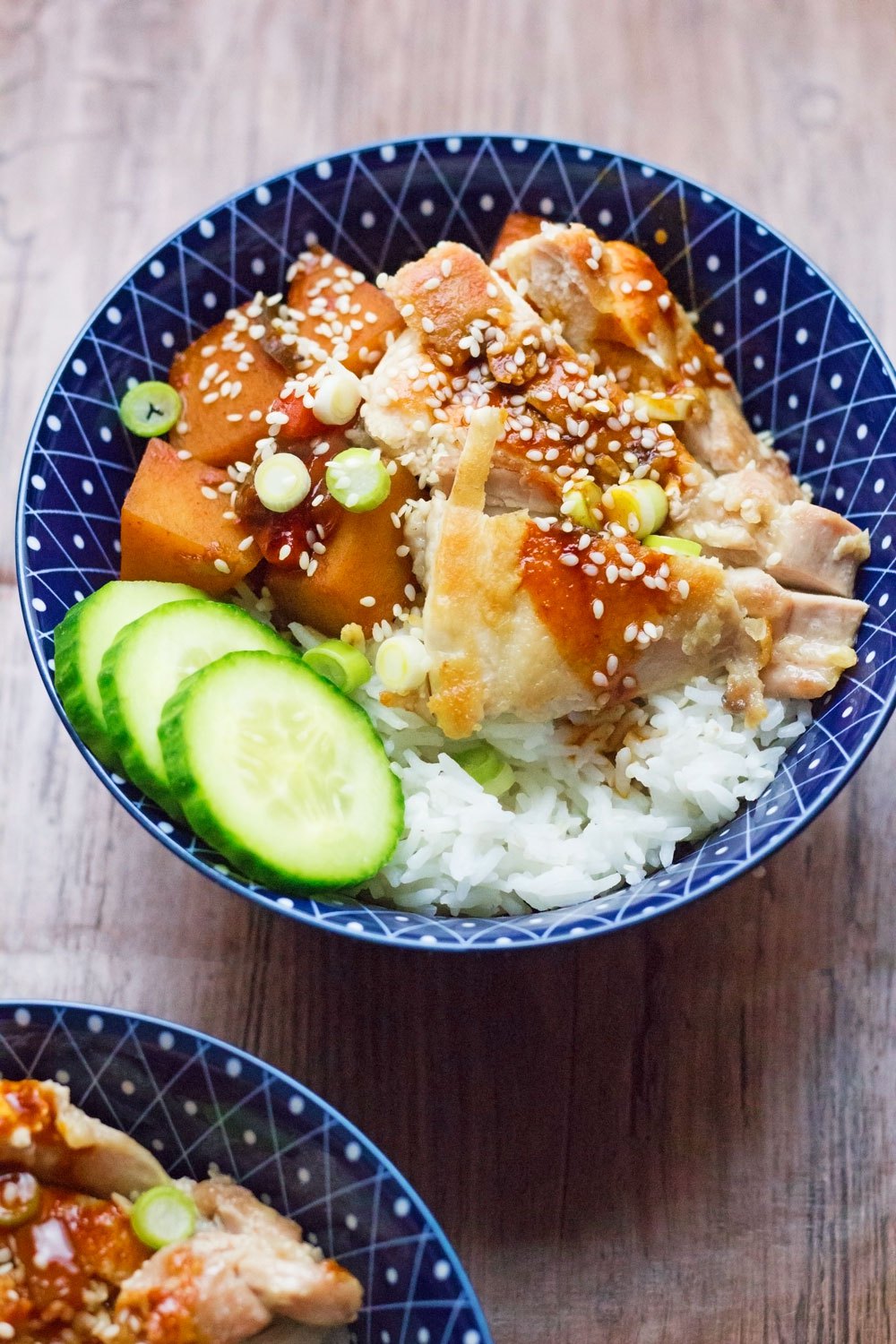 Spicy Korean chicken & potato stew, or dakdoritang, has the perfect balance of sweet and spicy from the use of gochujang and sugar in the broth.
Recipe by: The Cook Report
22. Korean Style Fried Shrimp Rice Bowls with Kimchi + Crunchy Noodles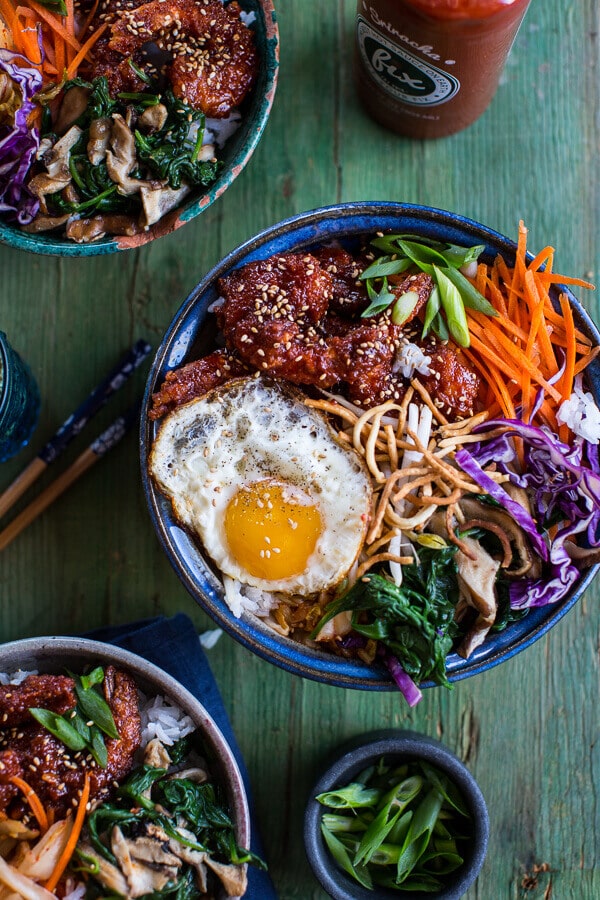 So much flavor, so much color, so perfect for spring. They are healthy and fun!
Recipe by: Half Baked Harvest
23. Gochujang Sweet Spicy Korean Chicken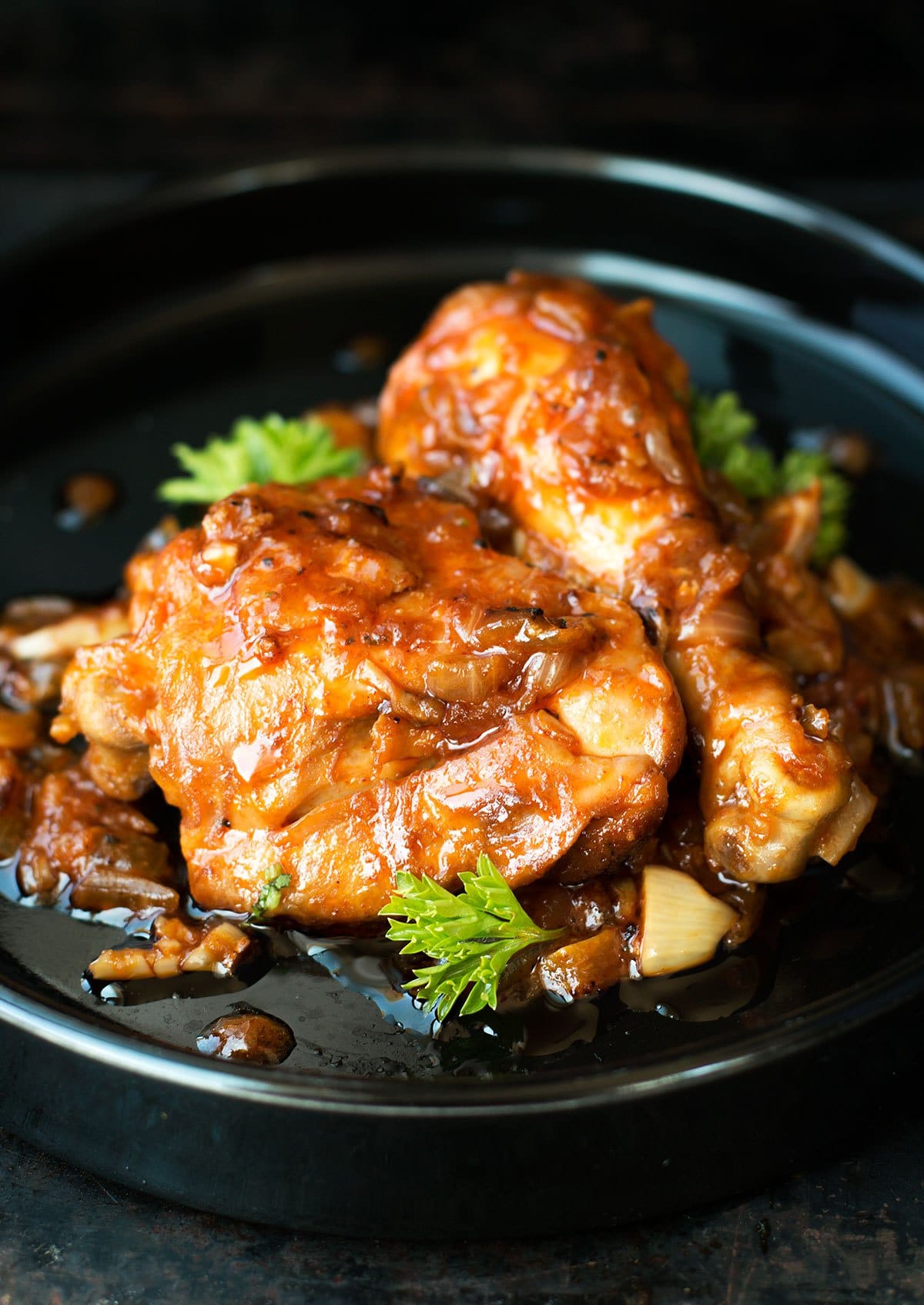 This Korean chicken recipe is very flavorful and easy to make!
Recipe by: Posh Journal
24. Korean Fried Chicken Tenders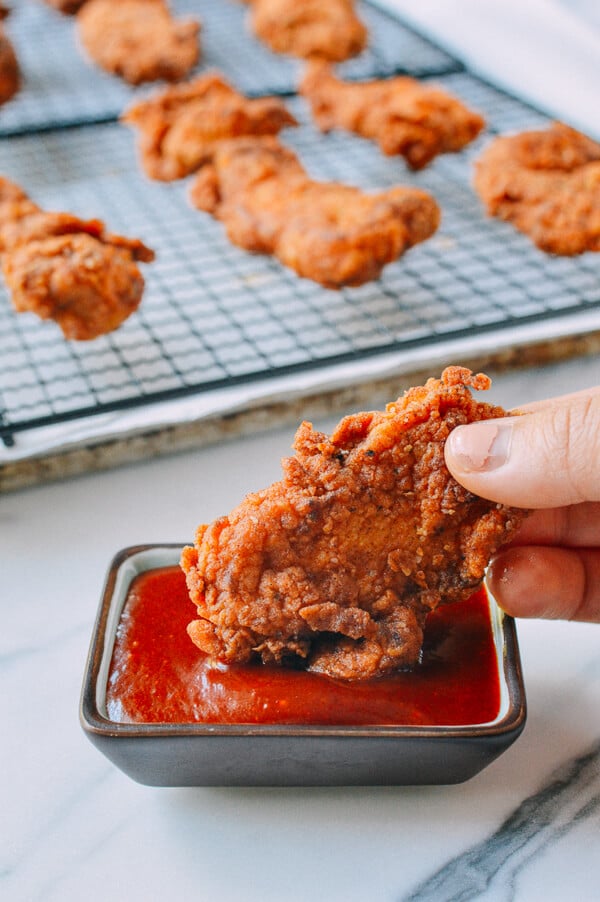 Double-dipped buttermilk Korean fried chicken tenders.with Gochujang dipping sauce!
Recipe by: The Woks Of Life
* This post contains affiliate links, thank you for the support in keeping Cooking The Globe up and running!