Quesadilla Salvadoreña is not that ordinary quesadilla where tortilla is filled with cheese and then grilled. This Salvadoran creation is, in fact, a dessert! It's a rich, delightful cheese filled bread / pound cake which is perfect with a cup of tea or coffee!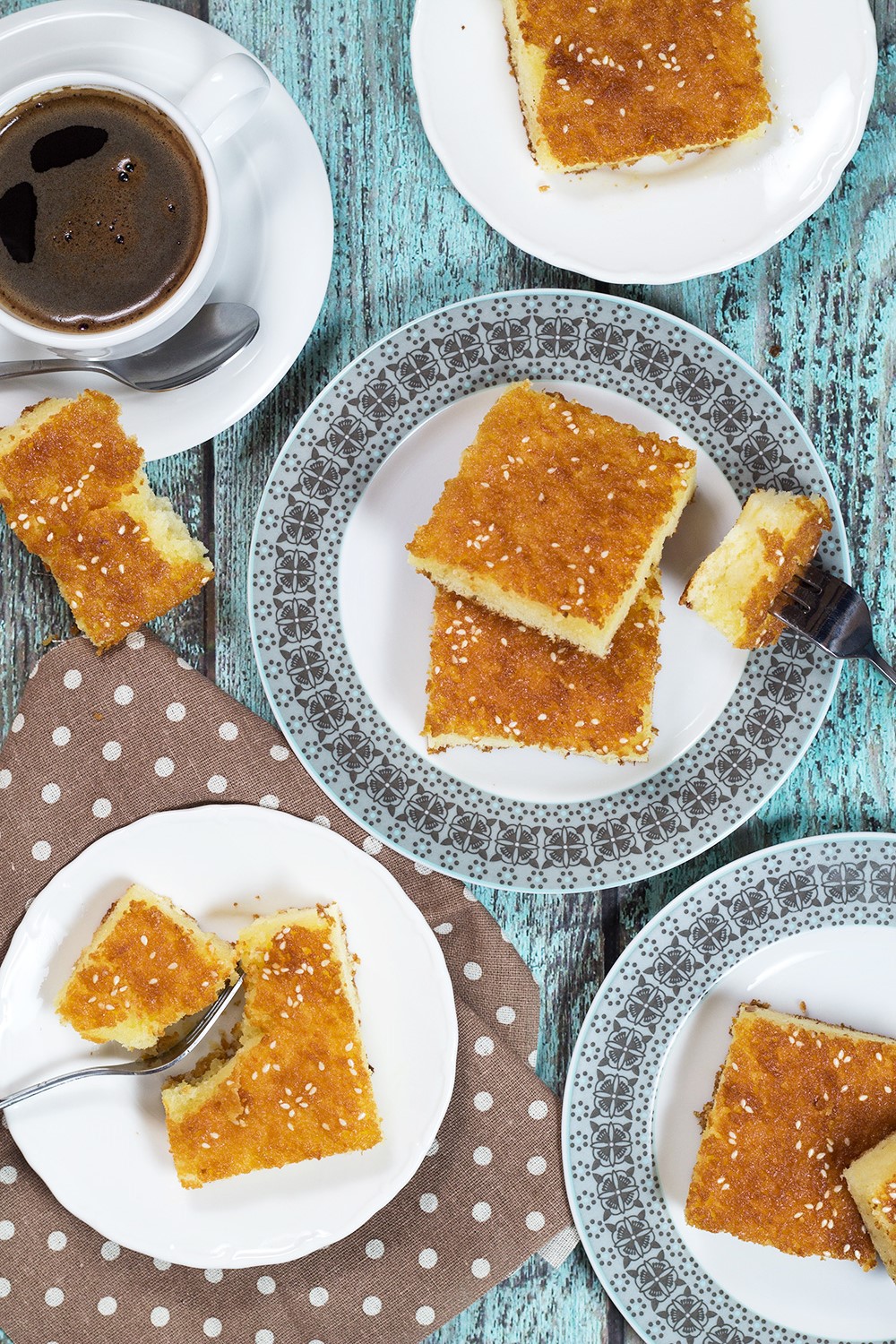 Now that my blog is a little bit more popular and I am getting more emails, comments, and messages on Facebook, you will find more recipes suggested by you, my dear readers, here. Last week I made Kedgeree, a delicious British rice and smoked fish dish, suggested by a fellow blogger in the comments section, while today I brought to life the idea given to me by Alejandra, who is from El Salvador. It's a relatively small country in Central America bordering with Guatemala and Honduras. To be frank, I didn't know too much about it before that.
I was really happy to exchange emails with Alejandra and to find out more about her home country. The fact that I have never cooked anything from El Salvador before made me even more excited!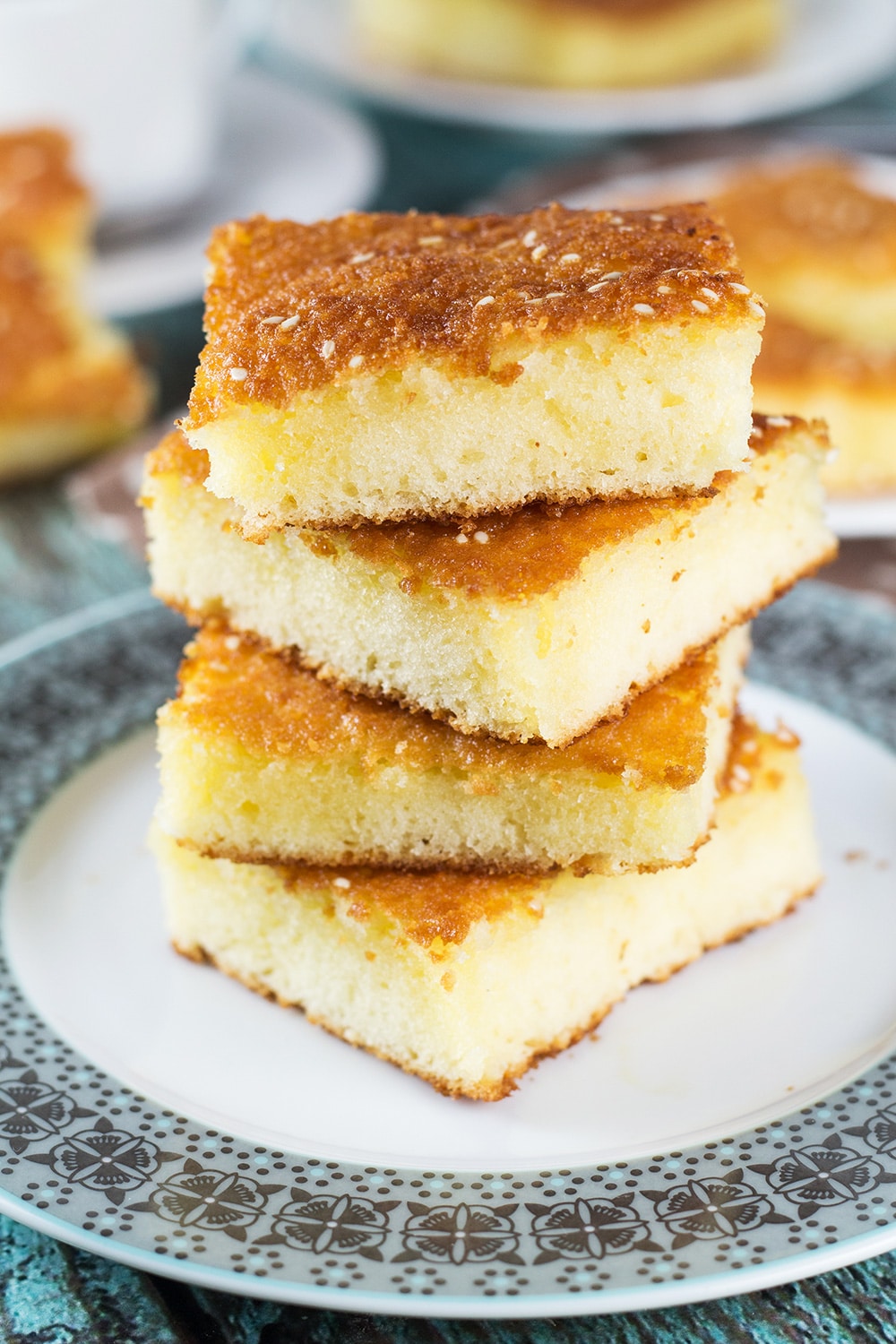 The recipe she suggested to start my journey through the cuisine of this interesting country with is Quesadilla Salvadoreña. Now before your imagination draws an image of a grilled tortilla generously filled with cheese and other goodness, which is how we can describe Mexican quesadilla, let me stop you by telling that this Salvadoran quesadilla is nothing like it. In fact, these dishes are even not in the same category: the one coming from El Salvador is a dessert!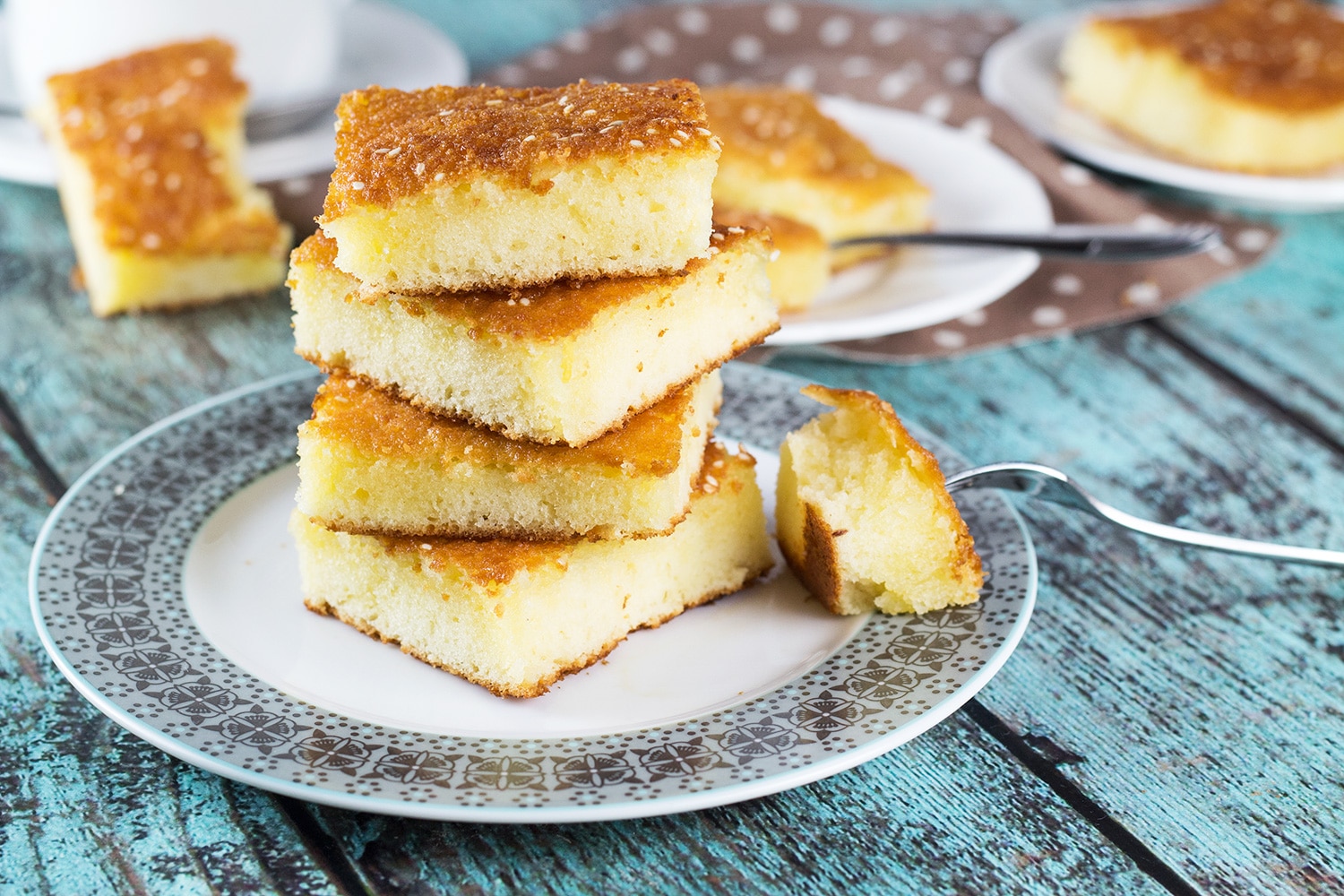 You heard me right. Quesadilla Salvadoreña is a sweet cheese filled bread / pound cake. The type of cheese usually used to make it is queso duro - a Parmesan-like Salvadoran cheese. I don't know if you'll be able to find it, I certainly didn't, but don't worry, though. The good old Parmesan cheese, which is perfectly accessible everywhere, is a great substitute. The majority of recipes online use it.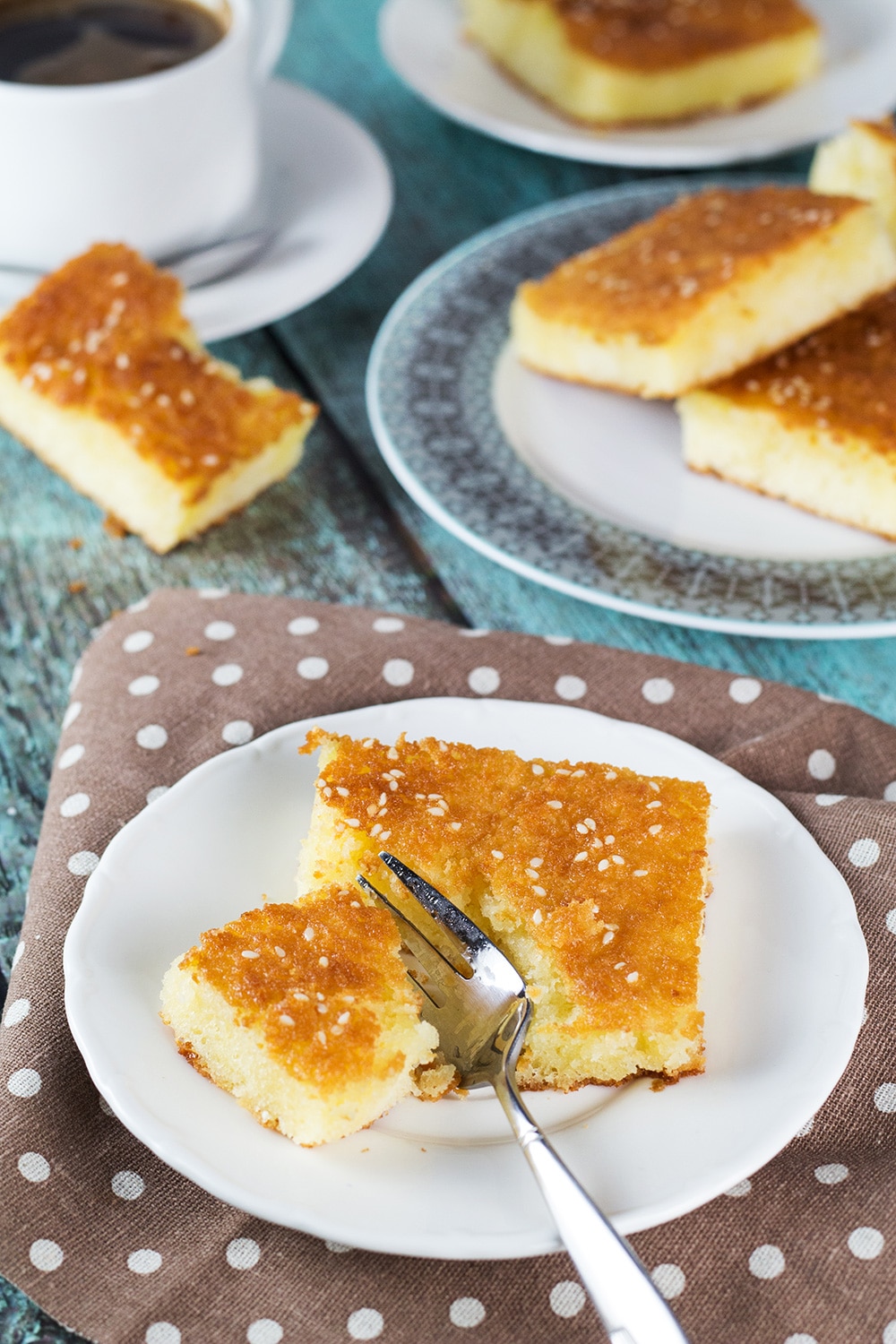 The end result is a rich, not too sweet, delightful cake. Perfect with a cup of tea or coffee. If you will ever visit El Salvador, you should be able to find Quesadilla Salvadoreña in every local bakery (panadería). If you won't have such a chance, just devote 15 minutes of your time and bring Salvadoran flavors into your own kitchen.
This cake was so good my family didn't leave any crumbs behind. I am undoubtedly adding it to the collection of my most favorite international recipes. Thanks, Alejandra!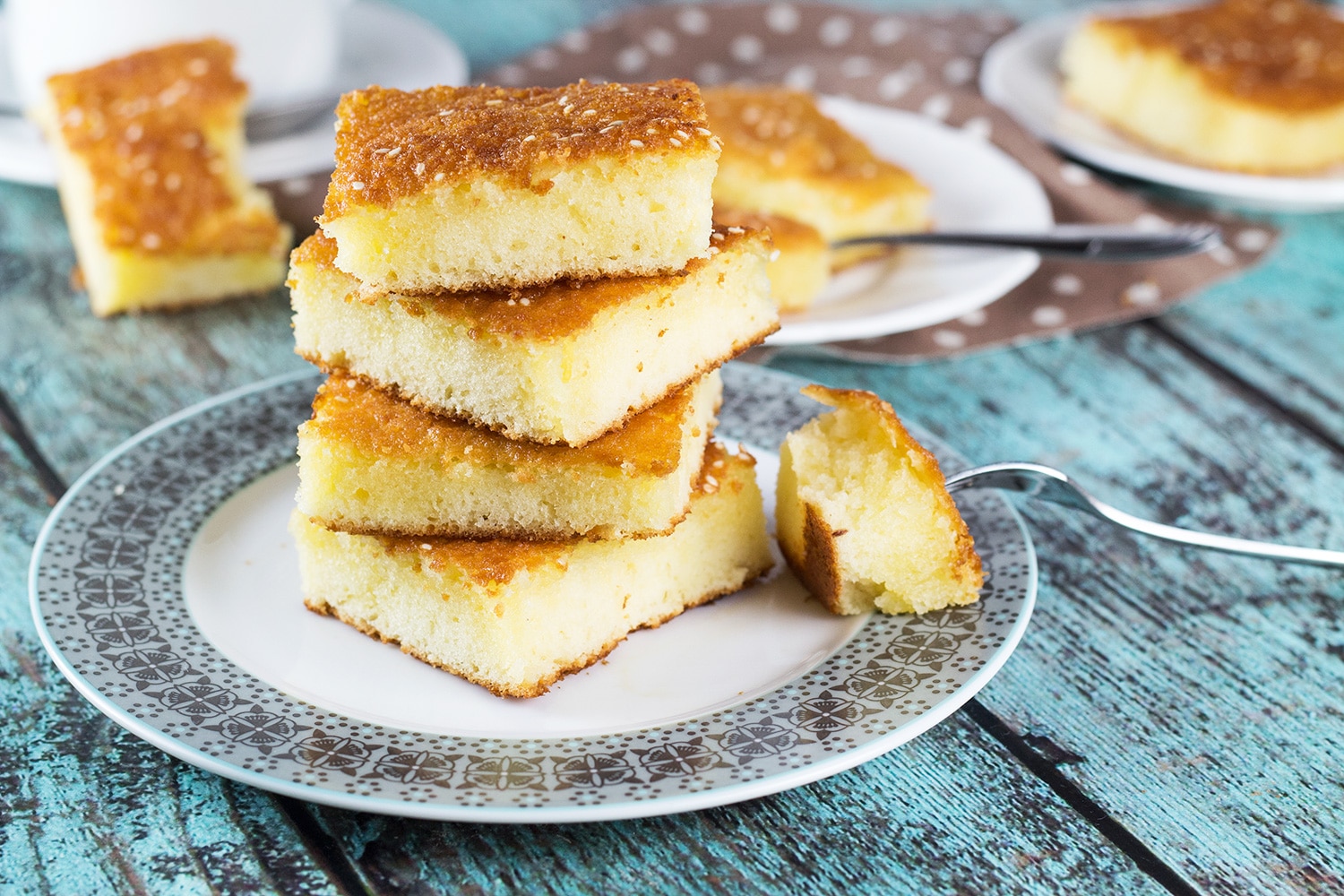 Quesadilla Salvadoreña - Sweet Cheese Bread
Quesadilla Salvadoreña is a traditional Salvadoran sweet cheese bread. Really easy to make and so great with a cup of tea or coffee!

Ingredients
1 ½

cup

grated Parmesan cheese

½

cup

milk

4

eggs

1 ½

cup

rice flour

1 ½

teaspoon

baking powder

1 ½

cup

sugar

½

cup

sour cream

1

cup

melted butter

¼

cup

sesame seeds

, for sprinkling
Instructions
In a bowl, mix the grated cheese with the milk until very well combined. Set aside.


Separate the egg whites from the yolks and add them to another bowl. Beat with a mixer until soft peaks form. Now add the yolks, one by one, and continue beating after each addition. Set aside.


Sift the flour and the baking powder together into a third bowl. Add the sugar and stir. Now add the egg white and yolk mixture to the flour and mix well until all the flour is incorporated.


Add the sour cream, melted butter, and the cheese and milk mixture. Mix well until smooth.


Preheat an oven to 375°F (190°C). Butter and lightly flour a 9x13 inch baking dish. Pour the batter spreading it evenly. Sprinkle with the sesame seeds.


Bake for 35-40 minutes or until a toothpick inserted into the center comes out clean. Allow to cool before removing from the baking dish. Cut into slices and enjoy!

Nutrition
Calories:
317
kcal
Carbohydrates:
32.2
g
Protein:
6.9
g
Fat:
18.3
g
Cholesterol:
82.2
mg
Sodium:
203.7
mg
Sugar:
19.5
g
Vitamin A:
850
IU
Nutrition Facts
Quesadilla Salvadoreña - Sweet Cheese Bread
Amount Per Serving
Calories 317
Calories from Fat 165
% Daily Value*
Fat 18.3g28%
Cholesterol 82.2mg27%
Sodium 203.7mg9%
Carbohydrates 32.2g11%
Protein 6.9g14%
Vitamin A 850IU17%
* Percent Daily Values are based on a 2000 calorie diet.
* This post contains affiliate links, thank you for the support in keeping Cooking The Globe up and running!