This post is going to show you how to make Limber de Coco - a flavorful Puerto Rican coconut ice which makes a perfect refresher for a hot summer day! It takes only 10 minutes of your precious time while the end result is AMAZING!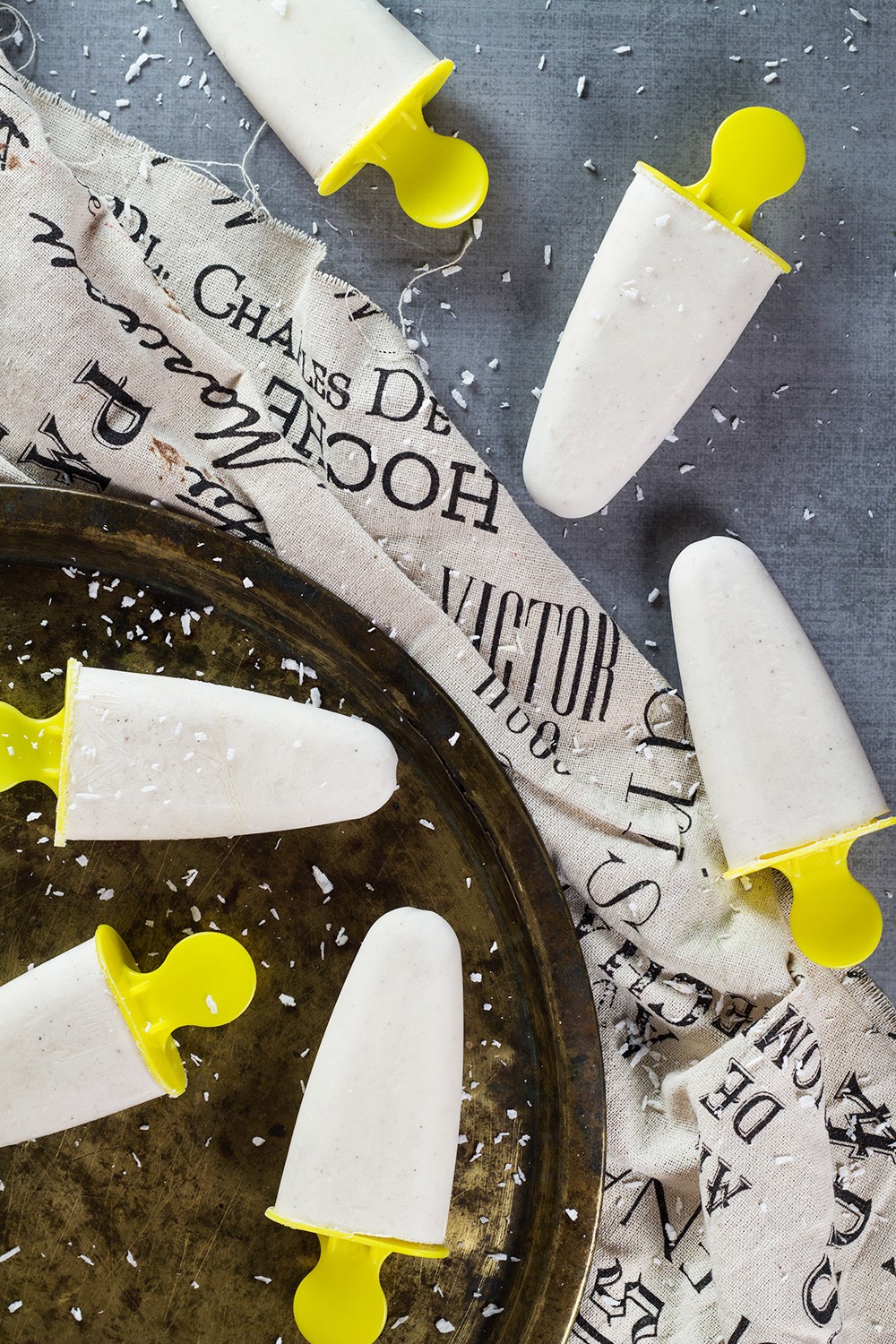 Last summer, when we were at Ikea filling our cart up with tons of useless stuff, my wife suggested, or should I say insisted, to buy a colorful ice pop mold. "Because we need it", she said. Yeah, like all other things collecting dust in our drawers. Oh, well. Women. Now imagine for a second that you are a Sherlock and answer a question for me. A very very tough one. Did my wife use that mold? Don't rush to answer. Give it a good thinking. NOT EVEN ONCE.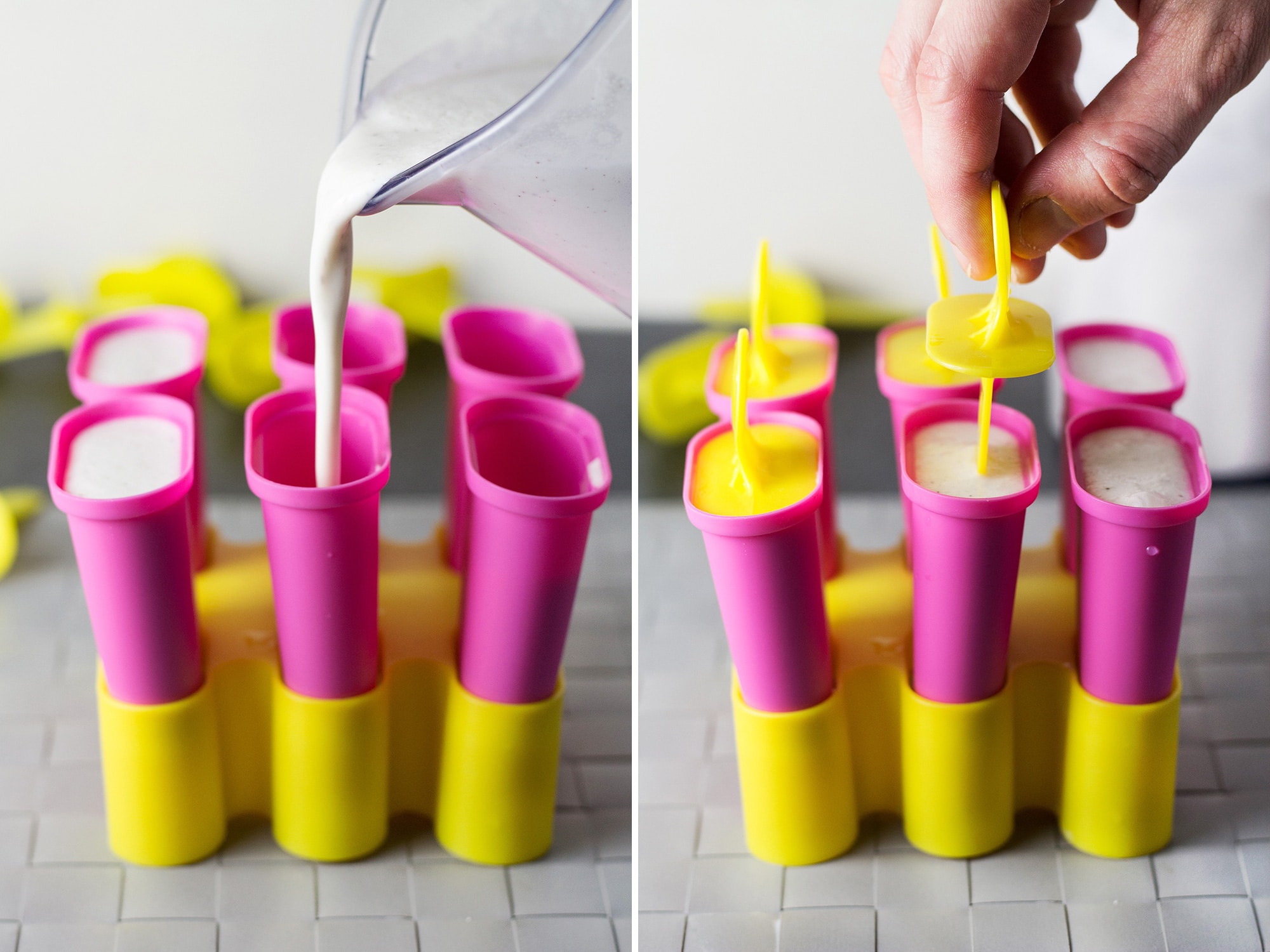 When this happens, I try to use a thing myself. To at least justify a purchase, you know. And it doesn't even matter that it's February now and piles of snow outside. I bumped into this mold yesterday so I had to react somehow. I had to tell my wife something to make her feel guilty, ha! That's my job as a husband. The same way as her job is to criticize me when I'm driving even though she has no driver license. It kinda works for us. So I said... "OK, if you don't use this ice pop mold, I will. I am making a goddamn ice pop tomorrow." Like the expression we have here says: "A man said - a man did".
I started looking for a recipe right away. Not for a simple one from Pinterest, though. I hoped to find an interesting international recipe to kill two birds (or maybe even three) with one stone: to make my wife feel uncomfortable for her unnecessary purchases, to savor a good ice pop, and, finally, to publish it on the blog. And I made it! Oh, and for the record, it's my first homemade ice pop ever.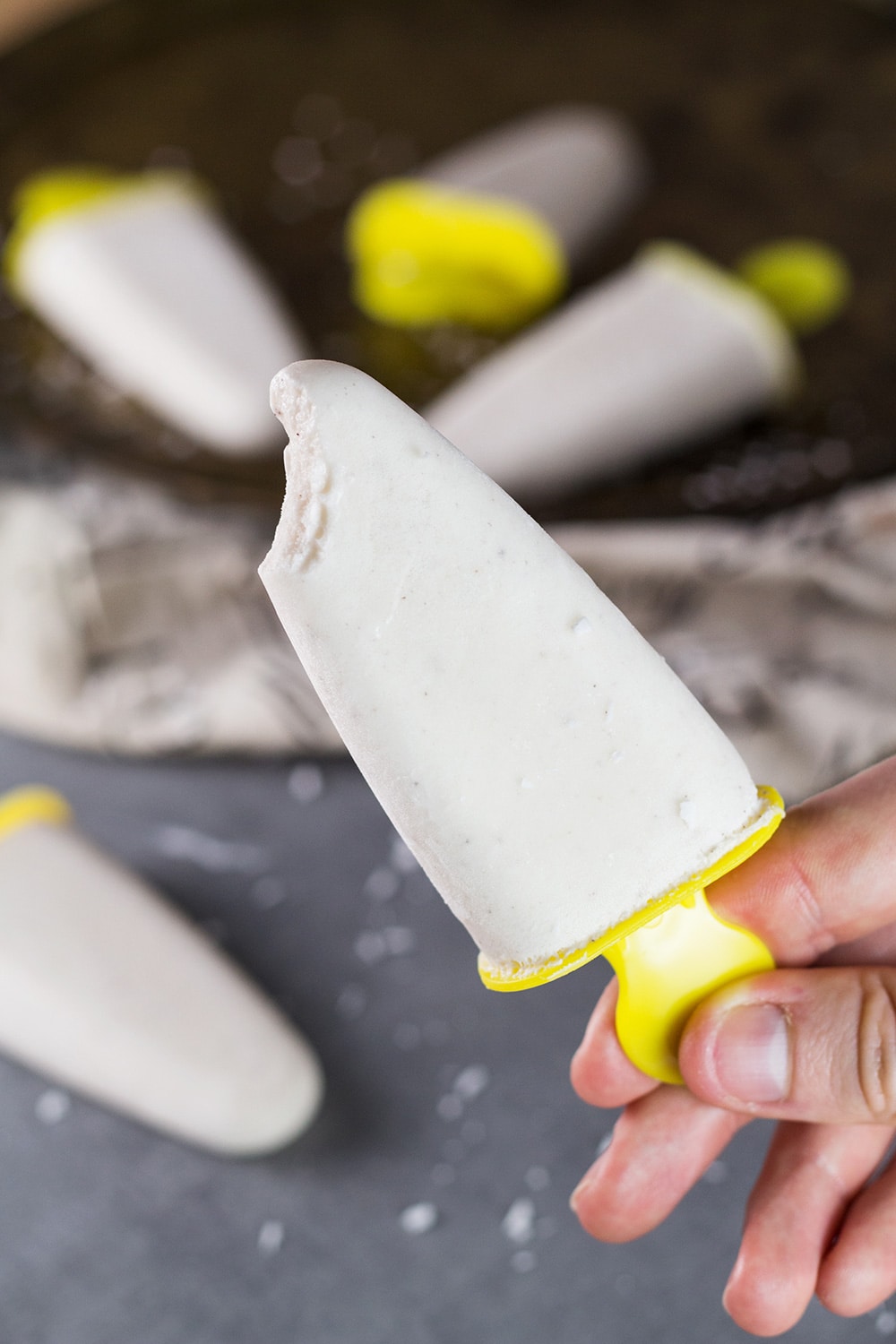 Ladies and gentlemen, Limber de Coco. Limber is a Puerto Rican version of ice pops and it comes in dozens of different flavors. Any fruit juice can be used to make this Caribbean treat. Coco stands for coconut. I've chosen this version because it's one of the most popular ones in Puerto Rico + it's something different. Everyone tried frozen fruit juice at least once in their life while not everyone tried frozen coconut milk, right?
Looking for more ways to quench your thirst? Check out more refreshing drinks from other countries!
I actually had to make Limber de Coco twice. The first time I added no sugar (the majority of online recipes don't include it) and I didn't like the result. I am not sure if a traditional version has sugar in it or not (if somebody from Puerto Rico will be reading this post please let me know in a comments section below) but I kinda want this ice pop to be sweeter. The easiest way is to taste the mixture before freezing it. If you feel that it lacks sweetness, add some sugar or any other sweetener, if not, leave as it is.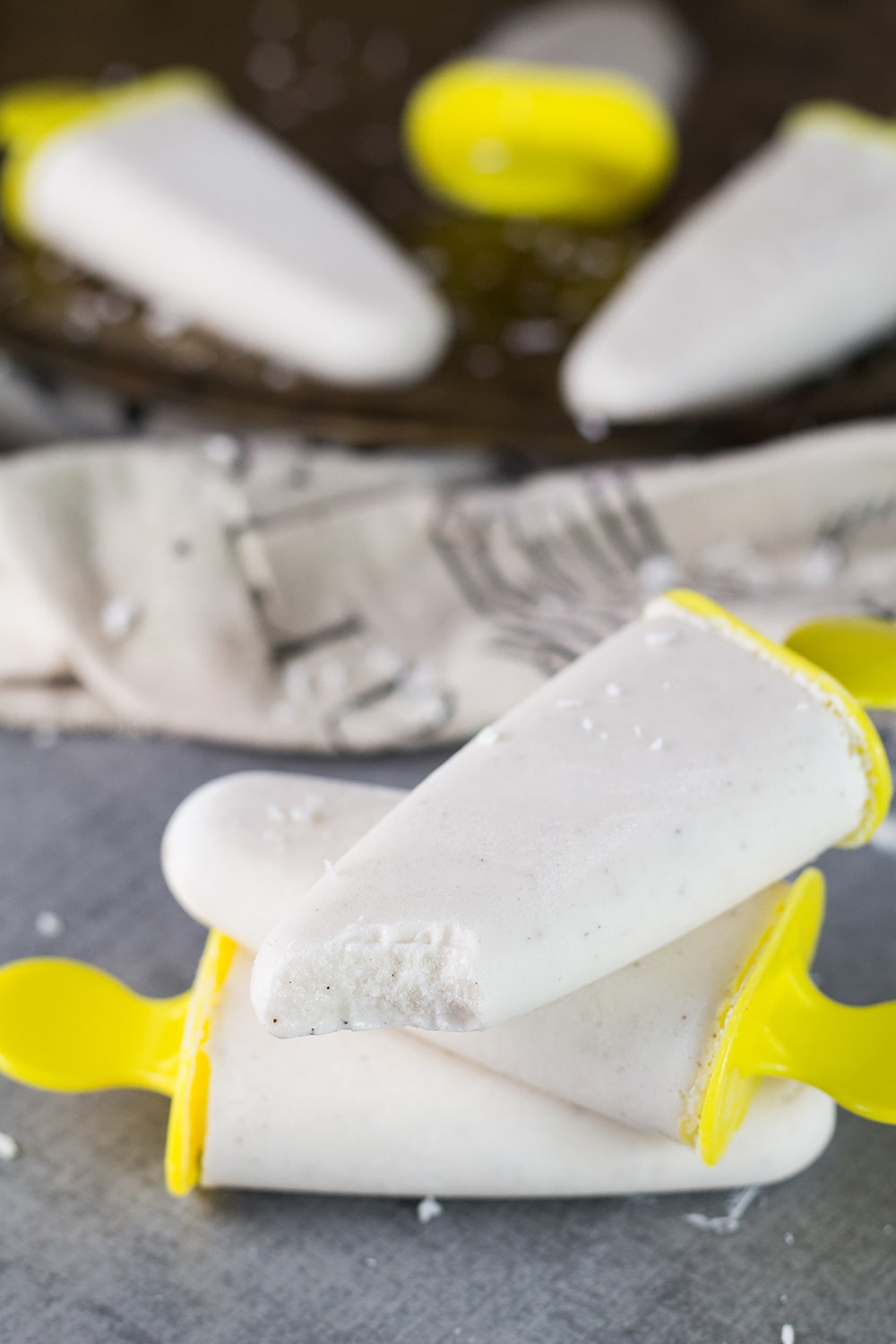 What can I say? Limber de Coco is divine. You can feel the taste of coconut really well and it's super delicious. I even forgot that it's winter outside and stuffed 3 ice pops into my face in a row. My wife also loved these and said that ice pop mold was a good purchase after all, ha! I am not mad, though, at all. Such small things as an ice pop mold are not worth arguing with your loved one. Plus, without it, maybe, I would have never tried this Puerto Rican creation. The ice pop mold is money well spent after all, huh?
I can't wait until summer to freshen myself up with these coconut flavored beauties. Do try them, guys, and come back to thank me later!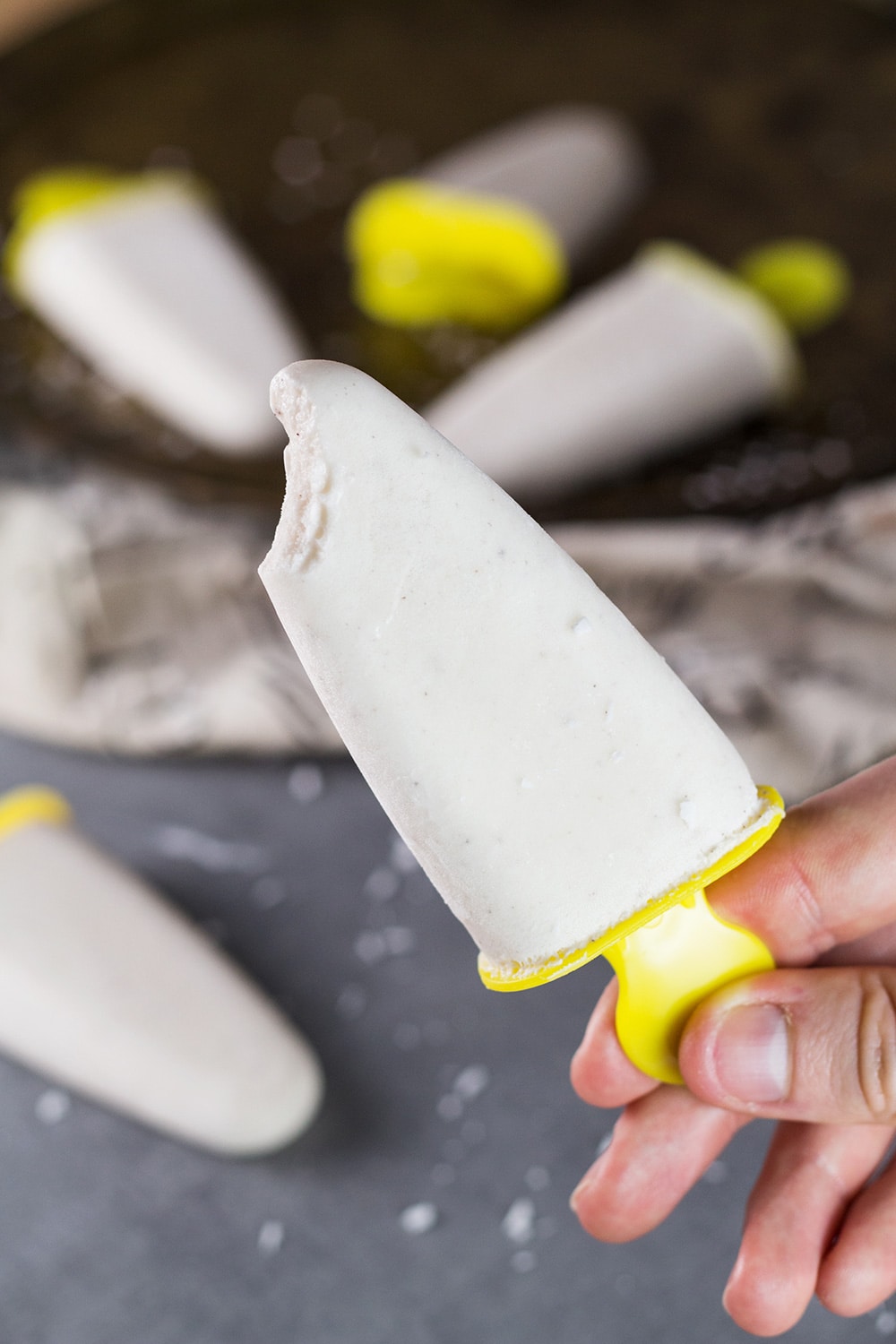 Limber de Coco (Puerto Rican Coconut Ice) Recipe
Limber de Coco is a Puerto Rican version of coconut flavored shaved ice. A perfect refresher for a hot summer day!

Ingredients
1

can (12 oz or 360ml)

evaporated milk

1

can (13.5 oz or 400ml)

coconut milk

1

can (15 oz or 450ml)

coconut cream

1

teaspoon

vanilla extract

½

cup

water

½

teaspoon

cinnamon

(optional)

¼

cup

sugar

, or to taste (optional)
Instructions
Mix all the ingredients in a big bowl. Pour the mixture into ice pop molds or disposable cups and place in a freezer. Let sit for at least 6 hours or overnight. Enjoy!

Nutrition
Calories:
235
kcal
Carbohydrates:
6.6
g
Protein:
4.2
g
Fat:
22.9
g
Cholesterol:
8.9
mg
Sodium:
39.1
mg
Sugar:
3.1
g
Vitamin A:
100
IU
Vitamin C:
2.5
mg
Nutrition Facts
Limber de Coco (Puerto Rican Coconut Ice) Recipe
Amount Per Serving
Calories 235
Calories from Fat 206
% Daily Value*
Fat 22.9g35%
Cholesterol 8.9mg3%
Sodium 39.1mg2%
Carbohydrates 6.6g2%
Protein 4.2g8%
Vitamin A 100IU2%
Vitamin C 2.5mg3%
* Percent Daily Values are based on a 2000 calorie diet.
* This post contains affiliate links, thank you for the support in keeping Cooking The Globe up and running!