Shirataki noodles are not your ordinary pasta. They are made from a konjac plant and contain no carbs and zero calories! These Japanese noodles are also gluten-free, vegan, paleo and keto friendly. Check out 21 amazing shirataki noodle recipes I've collected for you!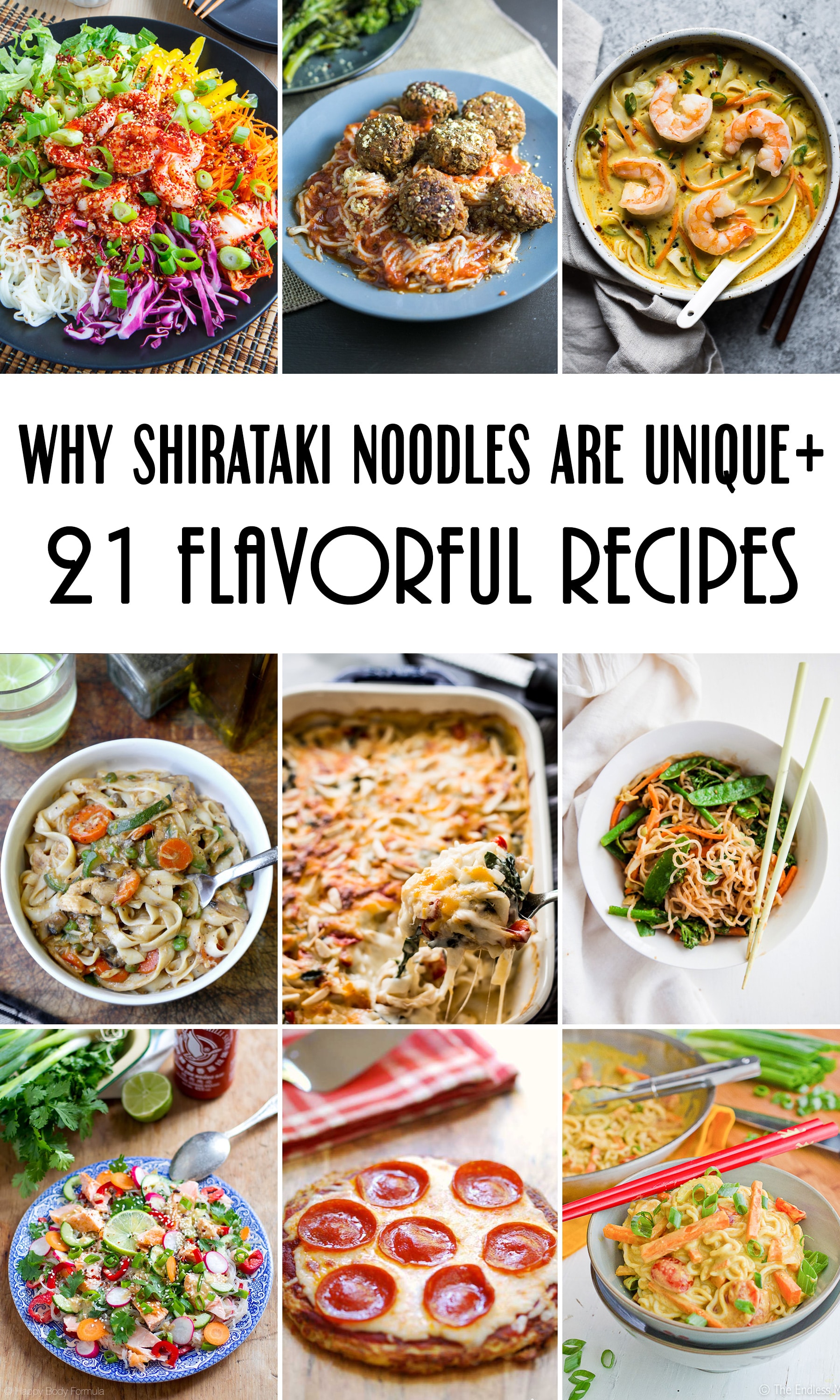 Today we are heading to Japan to try their traditional shirataki noodles which, thanks to their unique features, are known well outside the land of the rising sun. Forget the ramen, soba, udon, or other Japanese noodles you might have heard or tried. Shirataki are a different beast. Their look resembles another Asian favorite - rice noodles, but that's where the similarities end.
OK, so what's so special about shirataki noodles then? Give me a minute and you'll see. These noodles are made from glucomannan starch which is extracted from a konjac (also called devil's tongue) plant. It's then mixed with water to get a jelly-like substance called konnyaku. Yes, just starch and water, a totally natural food!
THEN you can either consume konnyaku as it is or shred into shirataki noodles. Now, the most important part. Glucomannan starch is completely an indigestible dietary fiber meaning that these noodles contain no carbs and no calories at all! A dream of Victoria's Secret models, right? Ha! At the same time, Shirataki noodles are rich in minerals and are believed to be able to normalize cholesterol level, prevent high blood pressure, and normalize the level of sugar in the blood.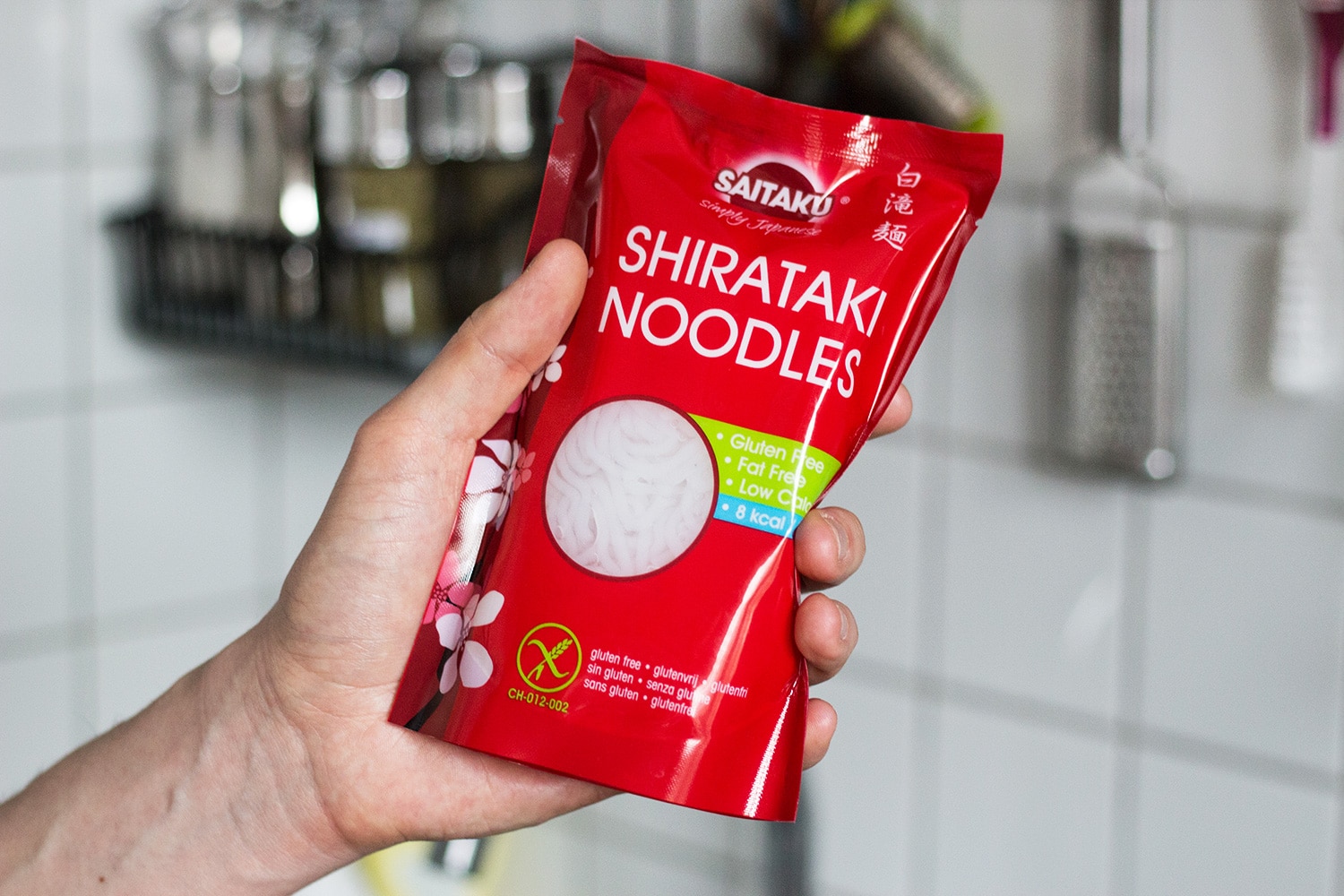 It's not that hard to guess that shirataki noodles are perfect for those who are on special diets. They are gluten-free, vegan, paleo and keto friendly, and, I guess, pretty much whatever-else-friendly.
But wait a second. No calories, no flavor? Kinda... Yes. BUT. Shirataki noodles are perfect for soaking up the flavors of any dish they are in. Especially these are good with various sauces. Talking about the texture, they are thin, translucent, slippery, and gelatinous. Actually, the texture is the thing I love the most about these Japanese noodles!
Be aware that there exist shirataki noodles combined with tofu. These will have some carbs and calories and won't be quite the same as the basic version. Still great, though!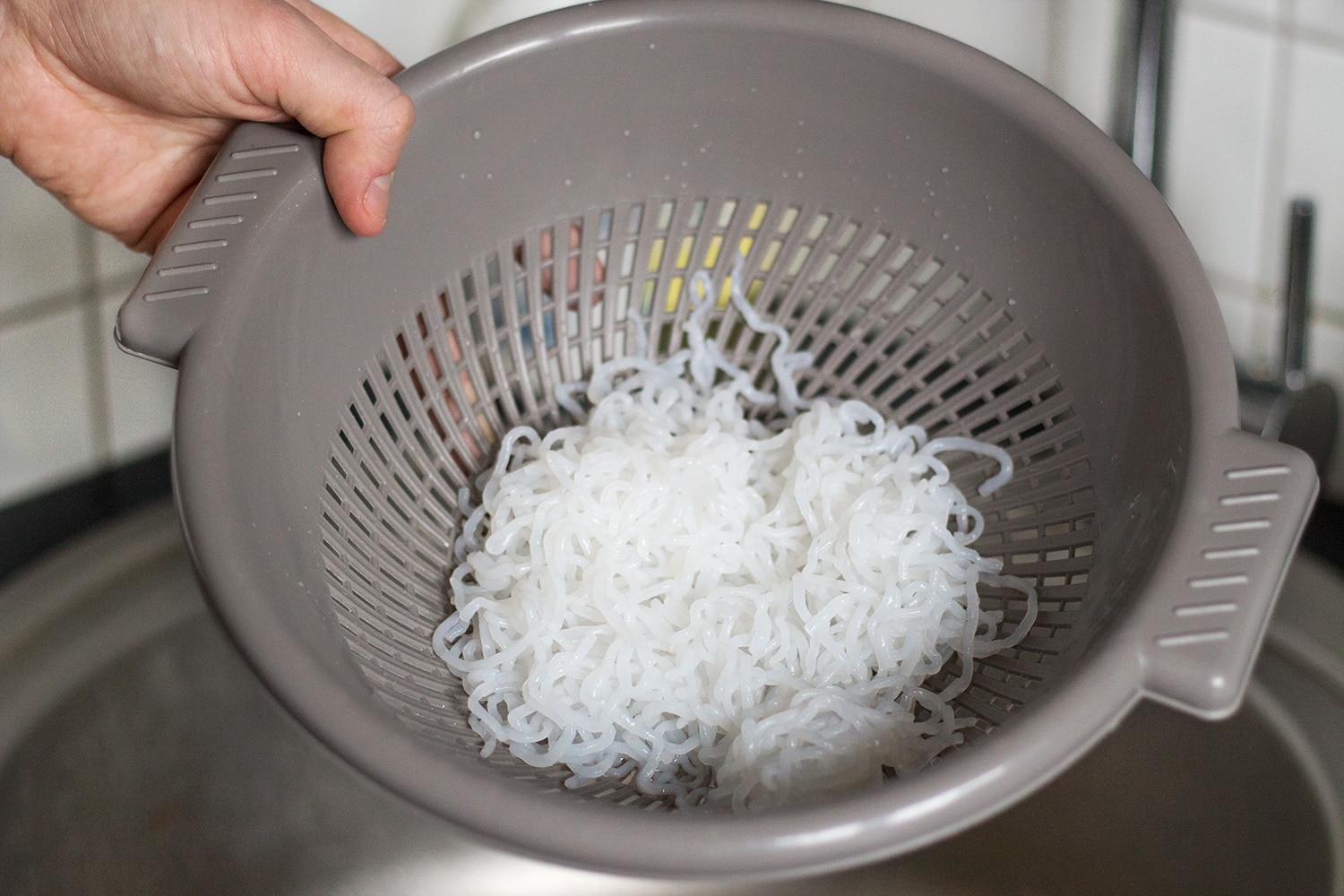 Shirataki can be sold in dry form but usually, they are packaged in liquid (cooked). The thing that puts off some people from enjoying these noodles is the smell that reaches your nose after opening a package. Don't worry about it. A quick drain and rinse or 1-2 minutes of par-boiling make that smell disappear completely. After that, you can eat them as is or add to various dishes.
Now that you have enough information about this Asian miracle, check out these 21 outstanding shirataki noodle recipes I've collected for you!
P.S. Don't forget to visit the special page on the blog I created to document my journey around the world in 50 ingredients!
1. Shirataki Sesame Noodles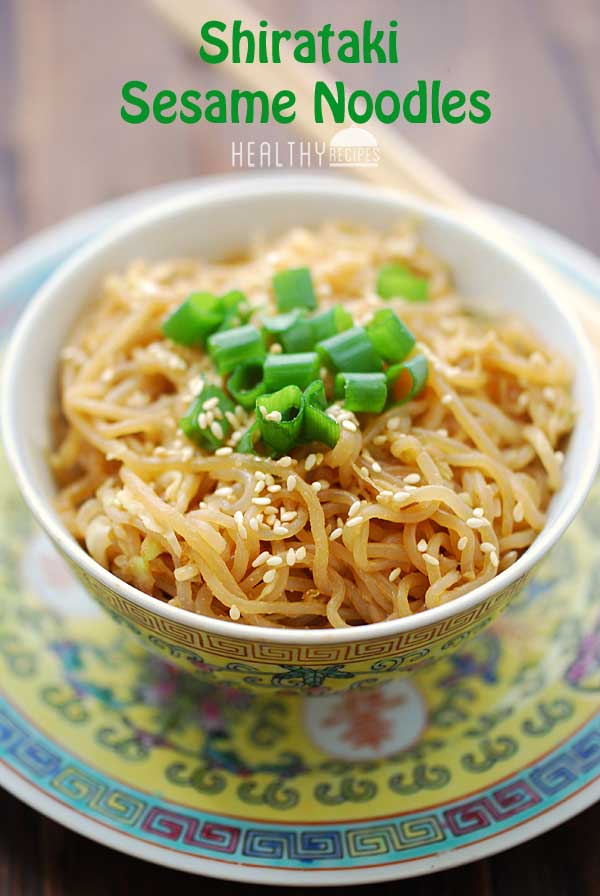 These sesame noodles are delicious, flavorful, super-filling, and healthy! No carb overload, and some great fiber for your good tummy bugs to work with.
Recipe by: Healthy Recipes
2. Korean Style Cold Tofu Shirataki Noodle Salad With Shrimp
A tofu shirataki noodle salad with a rainbow of veggies and shrimp in a tasty Korean style dressing that is served chilled; perfect for a hot summer day!
Recipe by: Closet Cooking
3. Keto Pad Thai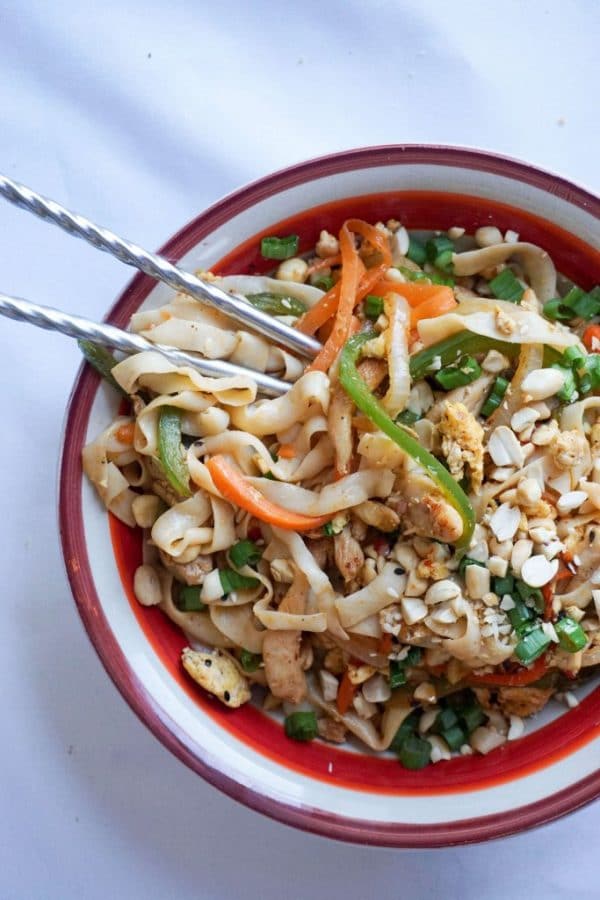 This Keto Pad Thai recipe uses the well-known Tofu Shirataki Noodles and also features chicken, peanuts, and veggies!
Recipe by: Keto Connect
4. Fresh Asparagus Pea Lemon Pasta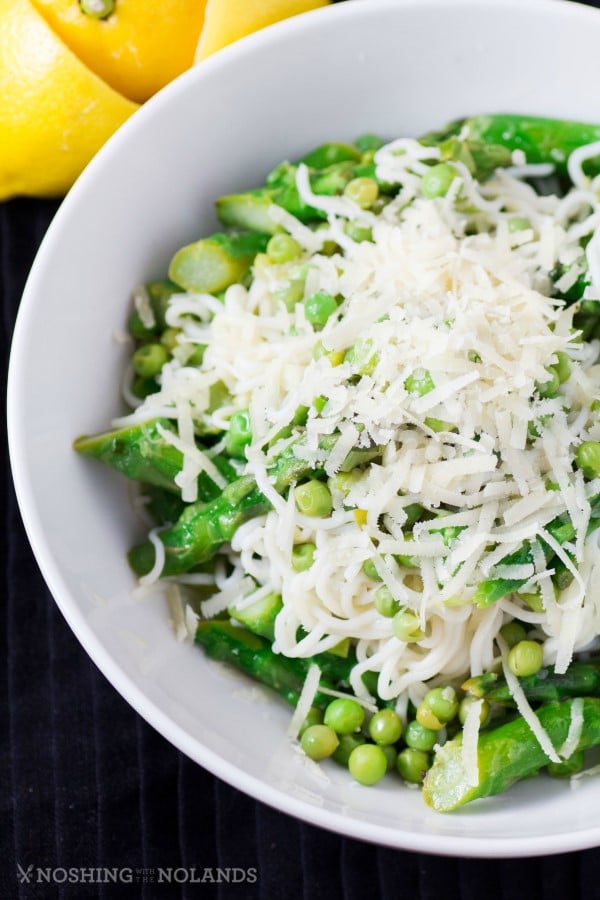 A gorgeous spring/summer pasta bursting with lemon, asparagus, peas and spring onions!
Recipe by: Noshing With The Nolands
5. Low Carb Pasta Alfredo With Sausage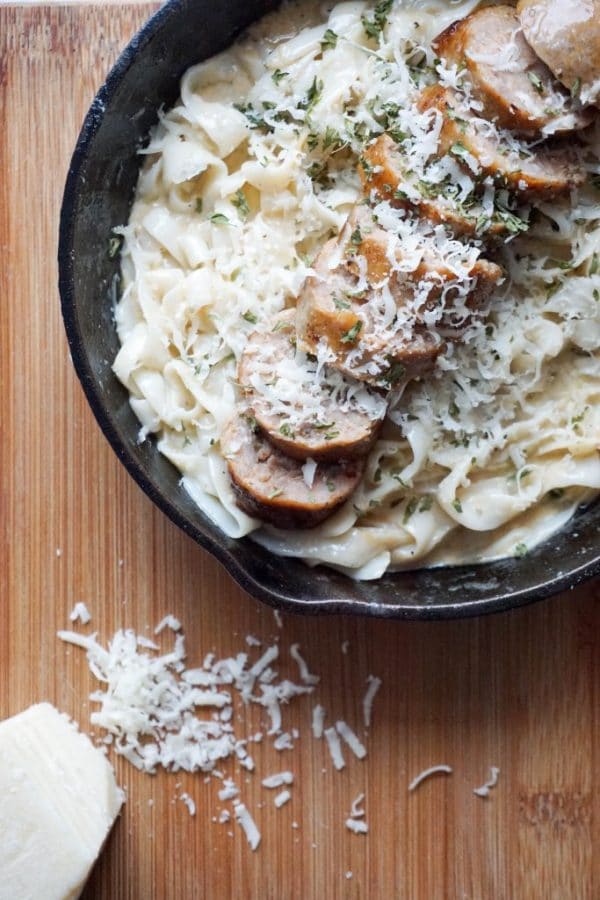 Low carb pasta recipe topped with Italian sausage, and a creamy cheese sauce. Learn how to use shirataki noodles and the preparation process to make them come out tasty every time!
Recipe by: Keto Connect
6. Low Carb Pho – Vietnamese Beef Noodle Soup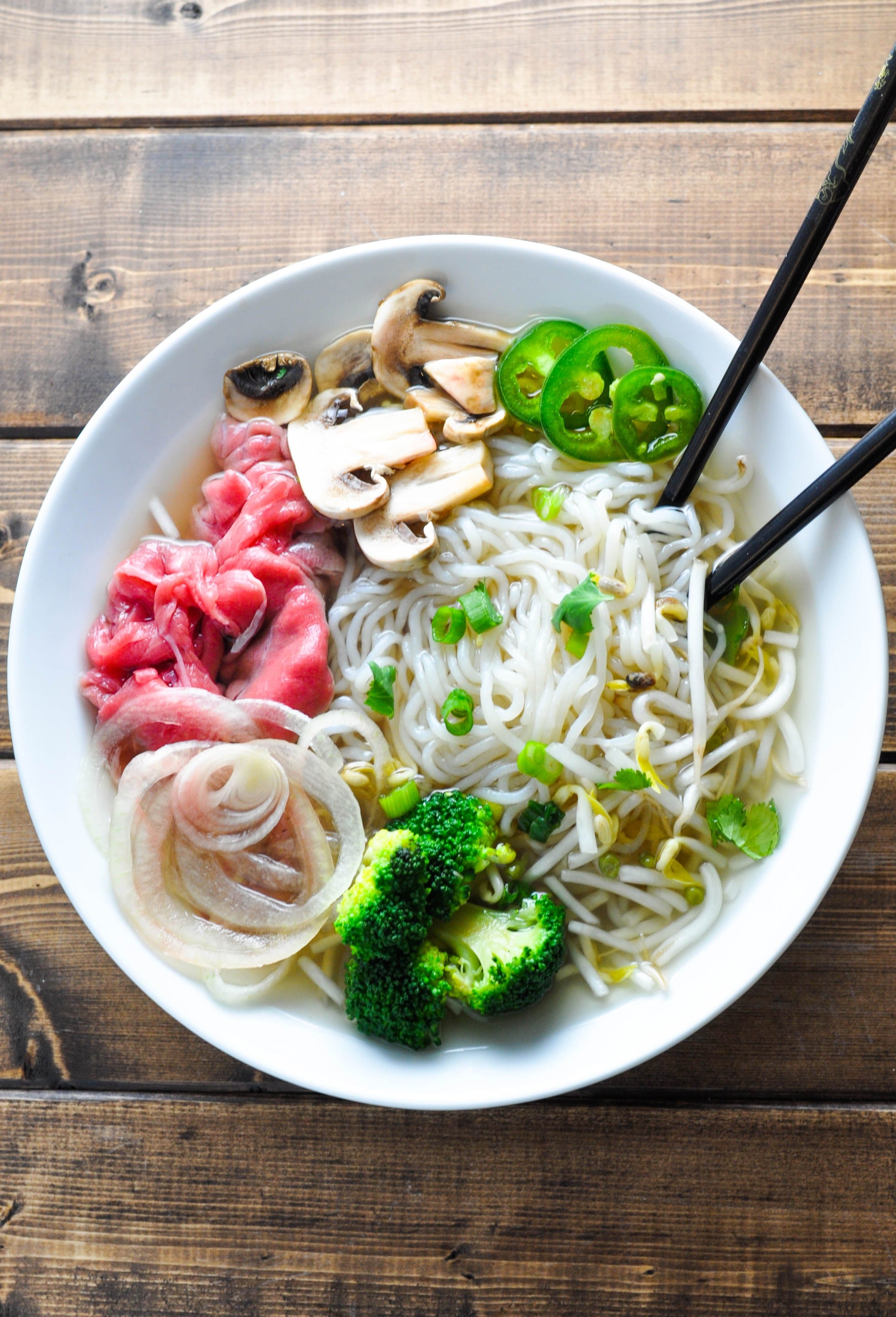 This version of the traditional Vietnamese Beef Noodle Soup is made with shirataki noodles and also contains bean sprouts, basil, jalapenos, and other veggies!
Recipe by: Ketogasm
7. Tofu Shirataki Tuna Noodle Casserole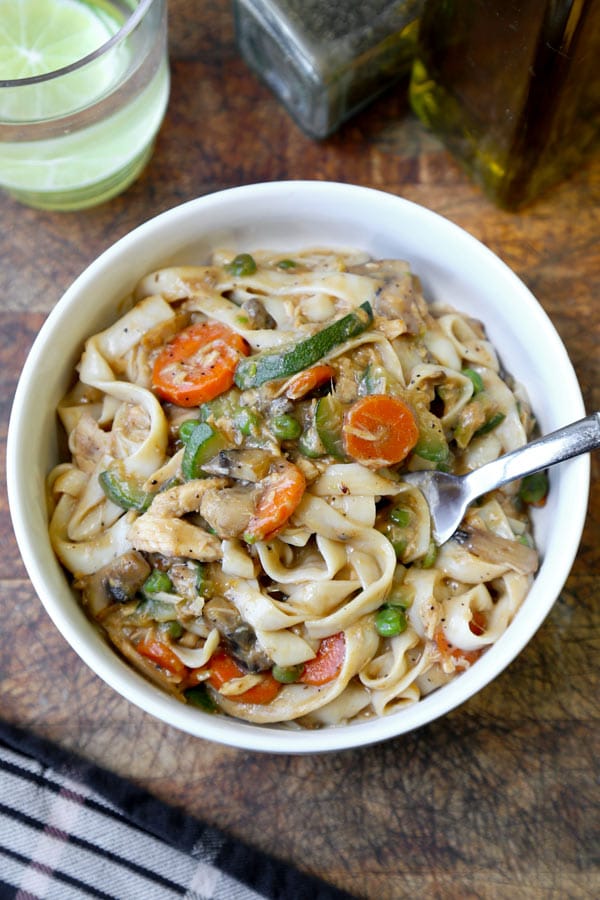 This is a delicious and healthy take on tuna noodle casserole using tofu shirataki noodles topped with colorful vegetables.
Recipe by: Pickled Plum
8. Yellow Curry Noodles With Tofu Shirataki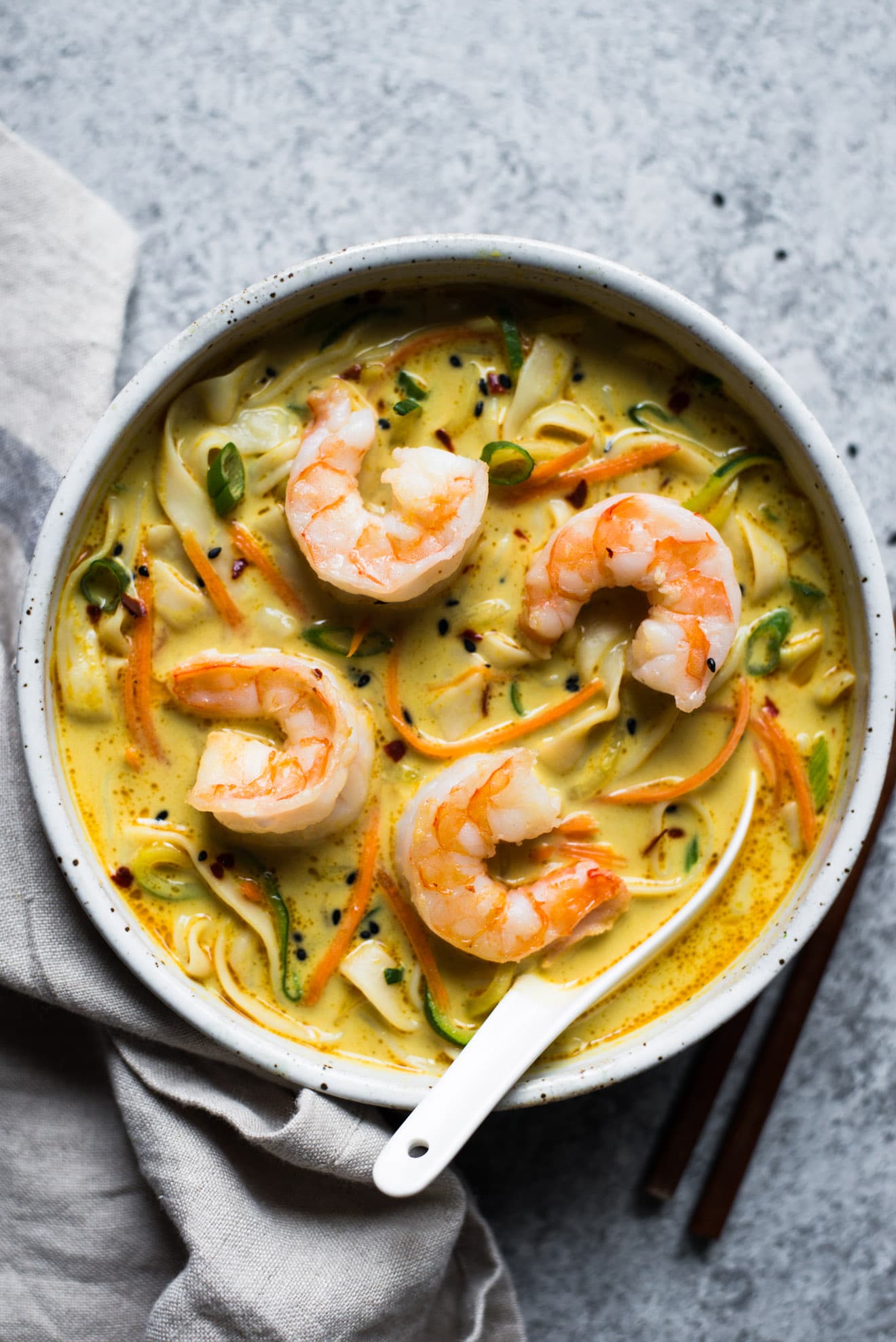 This delicious yellow curry noodles dish is topped with pan-fried shrimp. It's an easy, comforting meal that's ready in less than 45 minutes. Grab some chopsticks and be ready to get your slurp on!
Recipe by: Healthy Nibbles And Bits
9. Spaghetti And Lentil Balls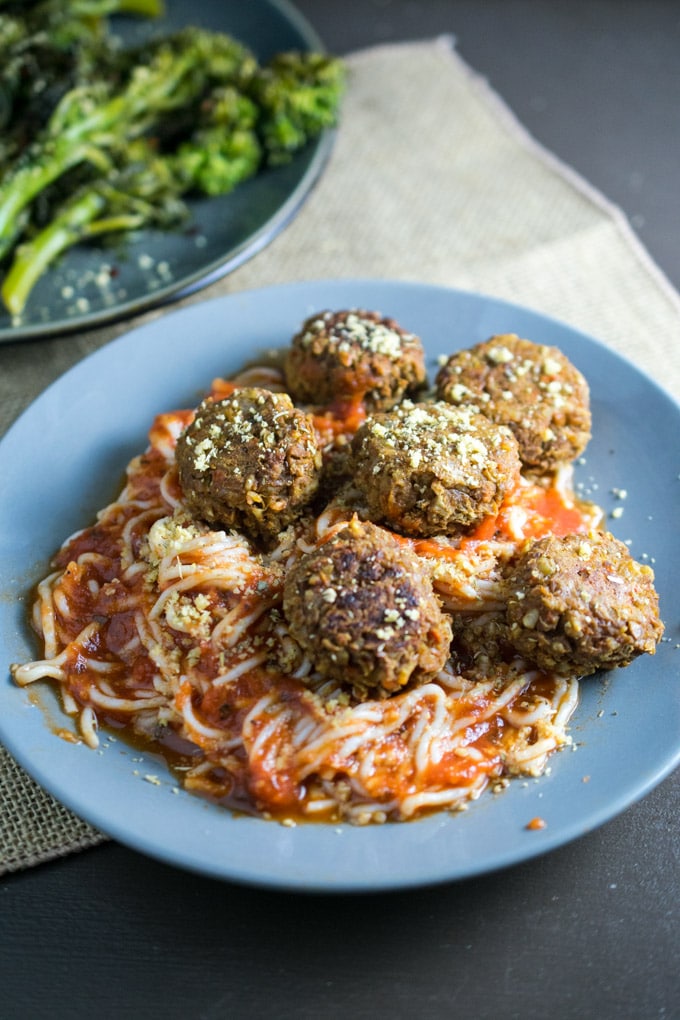 Hearty and delicious baked lentil balls served over spaghetti, made from shirataki noodles as a lighter alternative to spaghetti.
Recipe by: Yup It's Vegan
10. Shirataki Noodle Salad with Salmon & Sesame Lime Dressing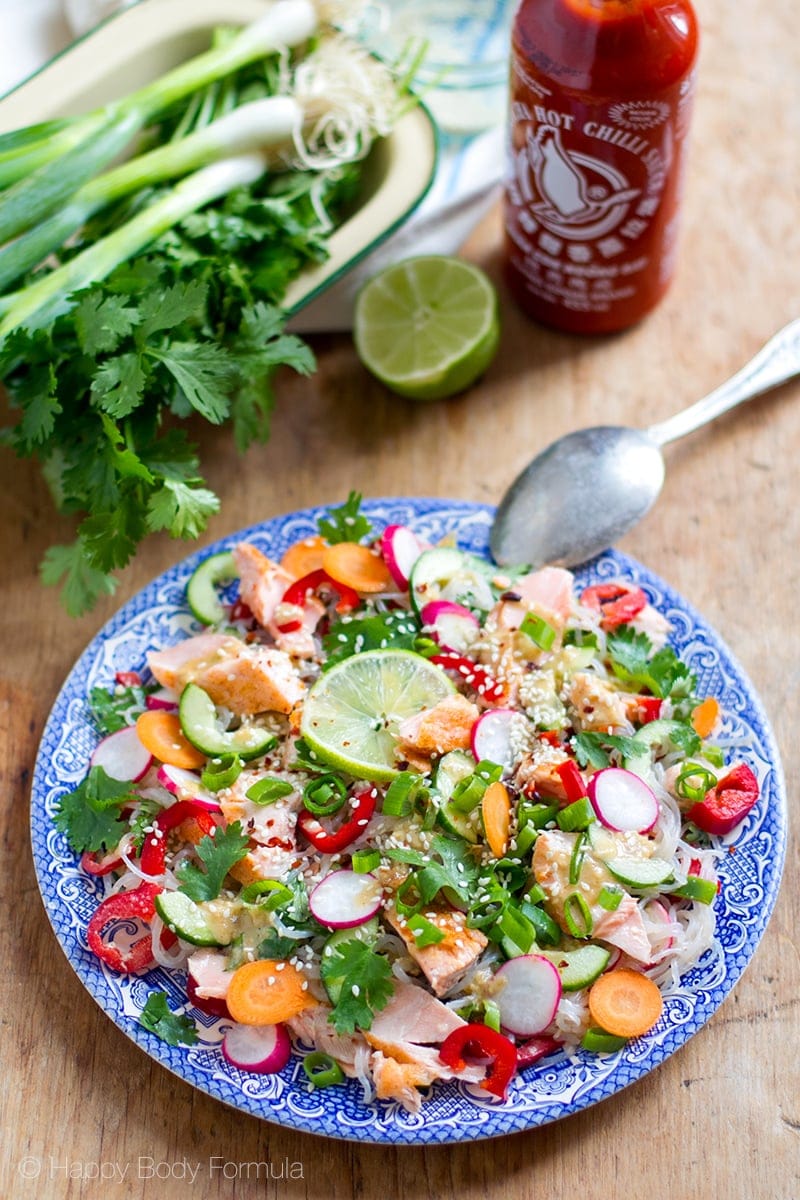 This filling and nourishing salad is made with shirataki noodles, also known as konjac noodles. It's low in carbohydrates, high in fibre and full of beneficial Omega-3s and antioxidants.
Recipe by: Happy Body Formula
11. Shirataki Noodles With Almond Butter Sauce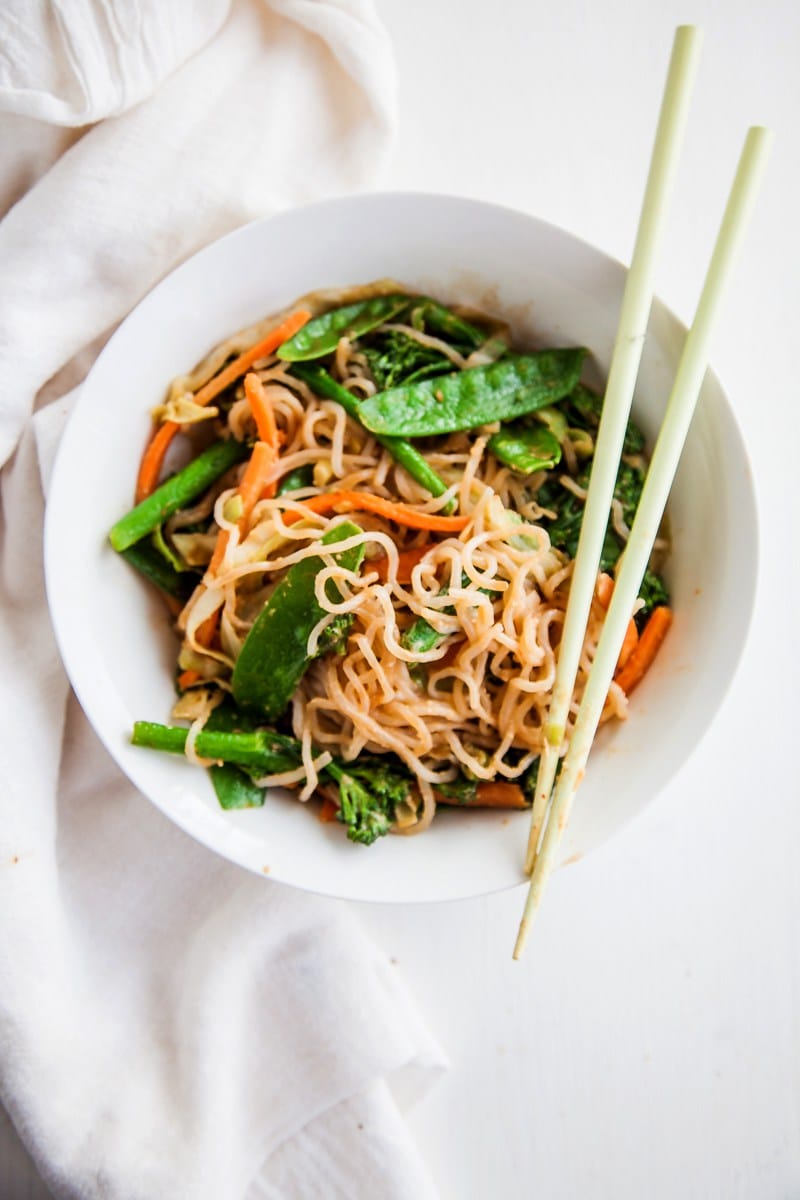 A delicious dinner that's easy, healthy and both vegan and paleo-friendly! Feel free to use whichever veg you wish. Mushroom and peppers would also work really well.
Recipe by: Wallflower Kitchen
12. Miso Ramen With Tofu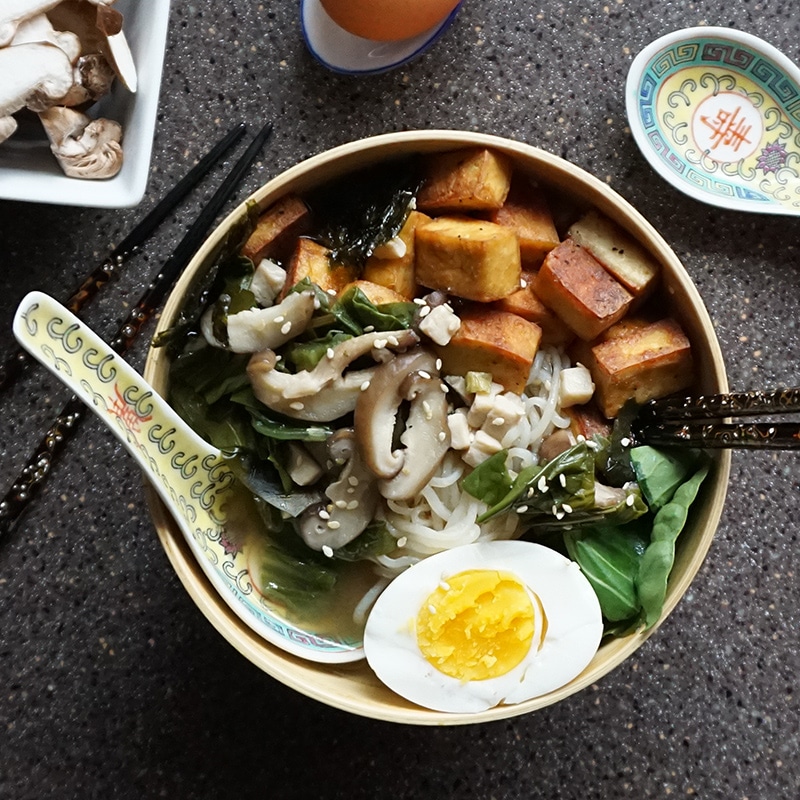 Replacing ramen noodles with shirataki noodles, this miso ramen with fried tofu is full of lemongrass, garlic, ginger, and miso flavor.
Recipe by: Bijoux And Bits
13. Low-Carb Chicken Tetrazzini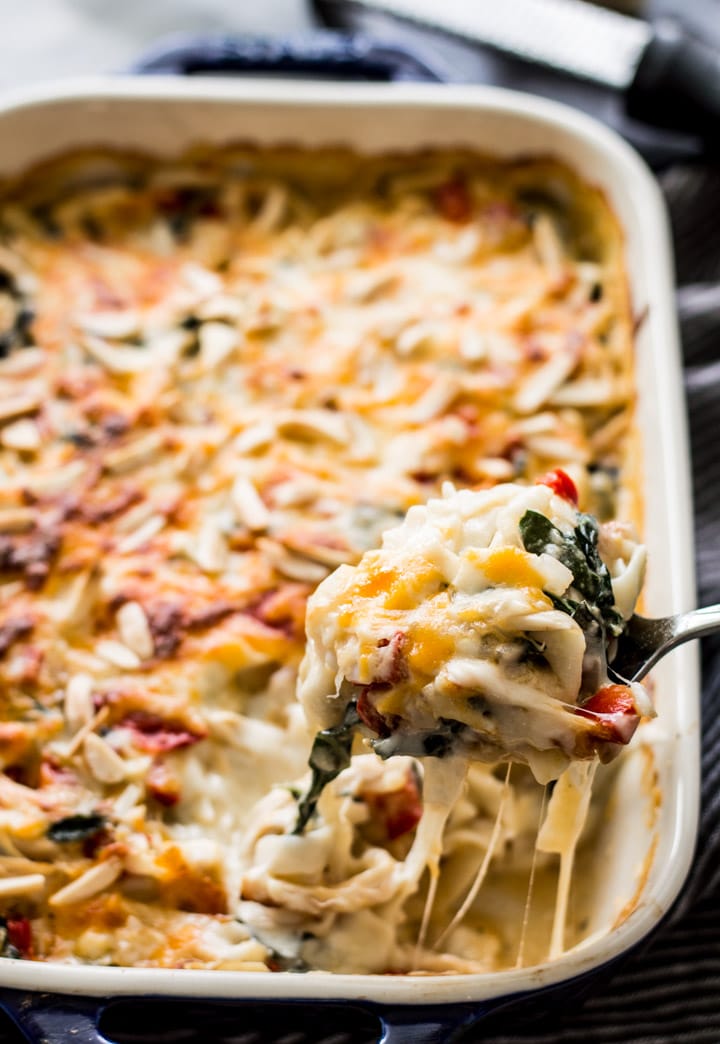 A rich, cheesy chicken tetrazzini without all the carbs! This dish uses tofu shirataki noodles instead of pasta, and it's the perfect gluten-free weeknight meal!
Recipe by: Healthy Nibbles And Bits
14. Easy Paleo Pad Thai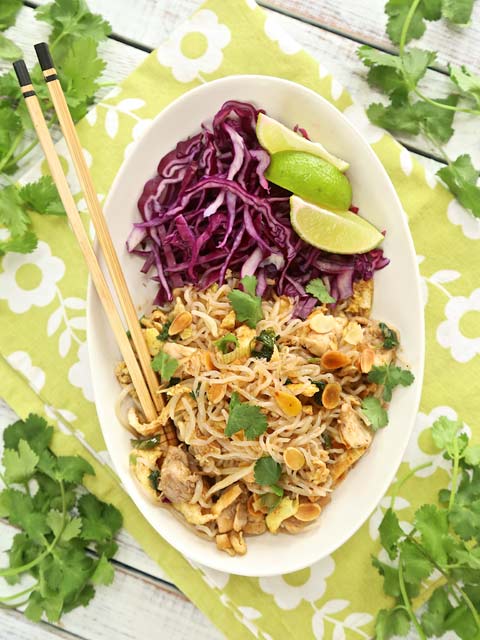 This recipe is both keto and paleo friendly and is ready in less than 30 minutes. It's definitely one of the all-time favourites in my house!
Recipe by: KetoDiet Blog
15. Peanut Sesame Shirataki Noodles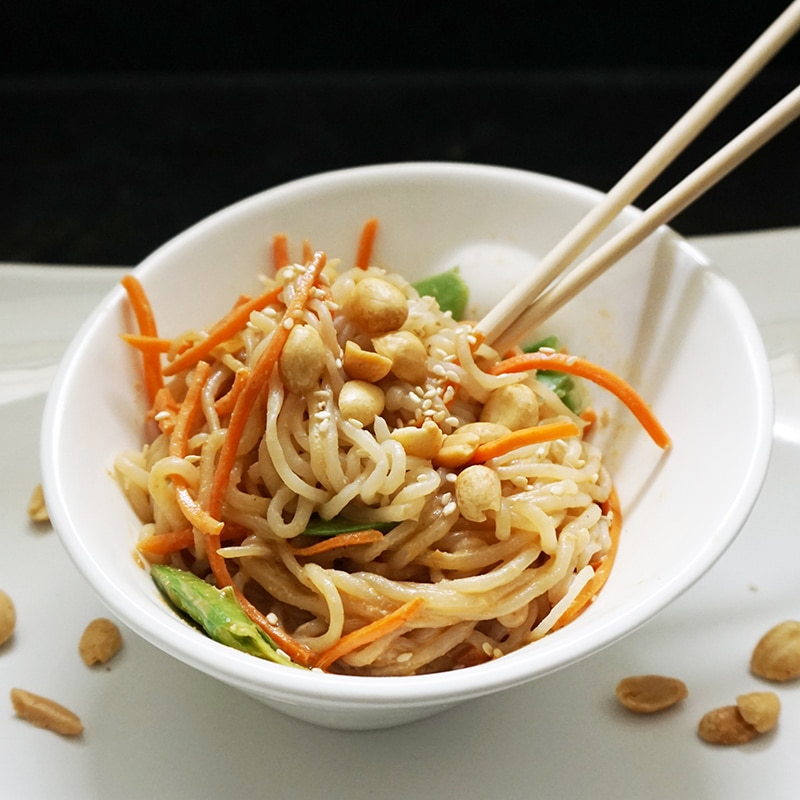 No-carb and no-calorie shirataki noodles stir-fried with a homemade version of peanut sauce with carrots and snow peas!
Recipe by: Bijoux And Bits
16. Asian Noodle Summertime Salad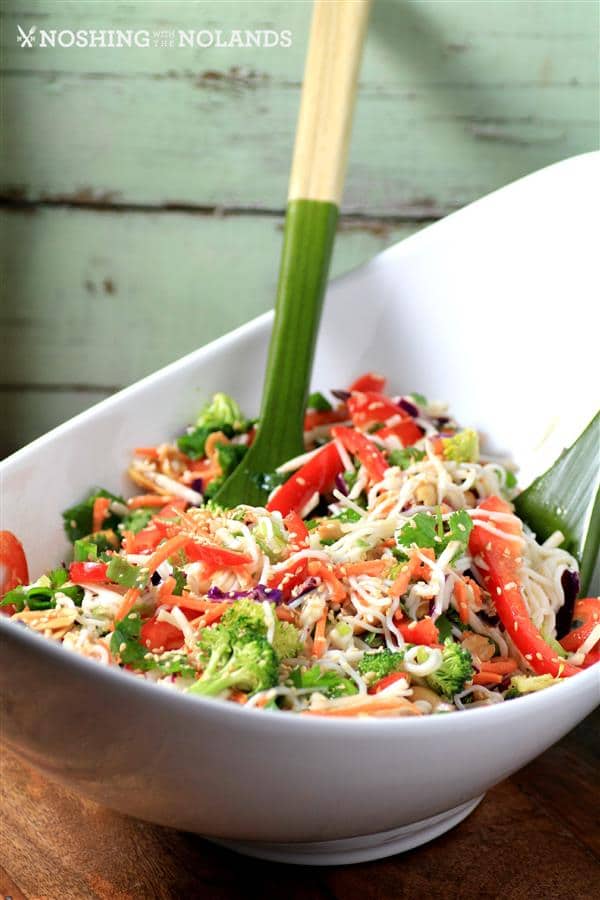 A crunchy flavor filled salad with tofu noodles that is vegan and makes a meal on it's own or is great with any BBQ meat!
Recipe by: Noshing With The Nolands
17. Chicken Peanut Soy Noodles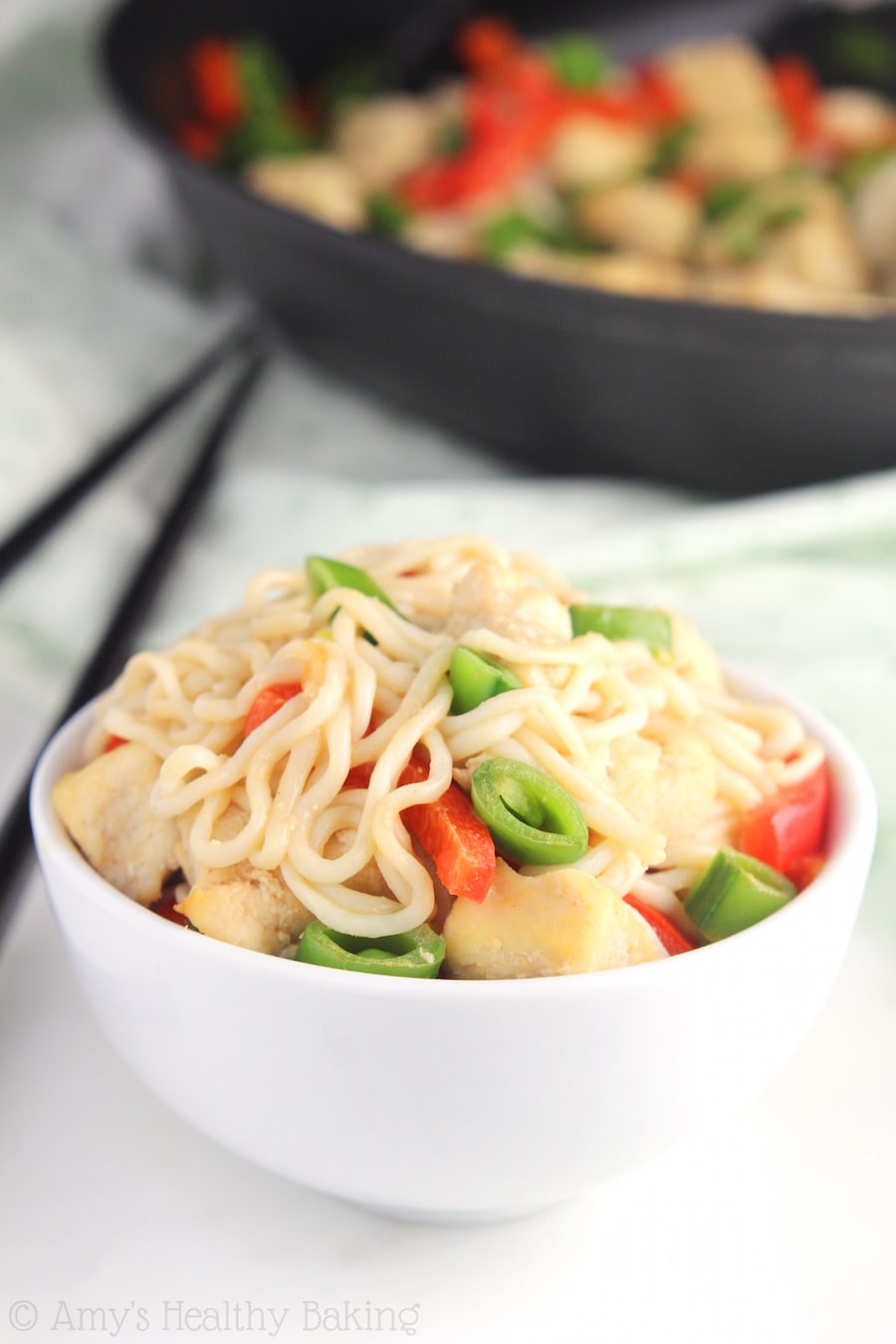 A quick & easy dinner perfect for busy weeknights! Gluten-free, low-carb, protein-packed and full of flavor!
Recipe by: Amy's Healthy Baking
18. Thai Lamb Salad With Miracle Noodles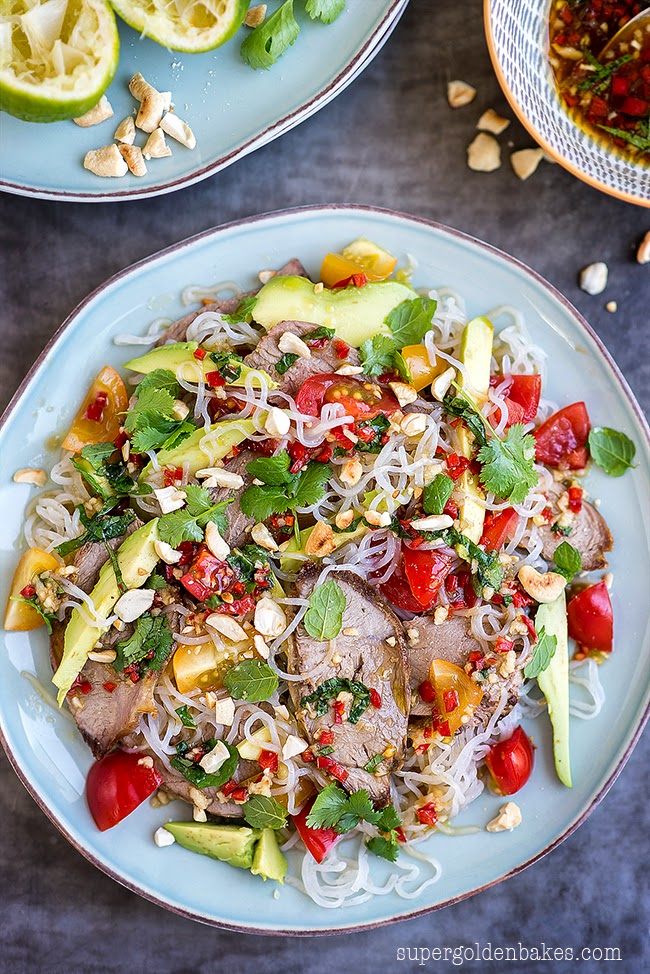 This salad features lamb, a bunch of veggies, and, of course, so called miracle noodles - shirataki!
Recipe by: Super Golden Bakes
19. Shirataki Pizza Crust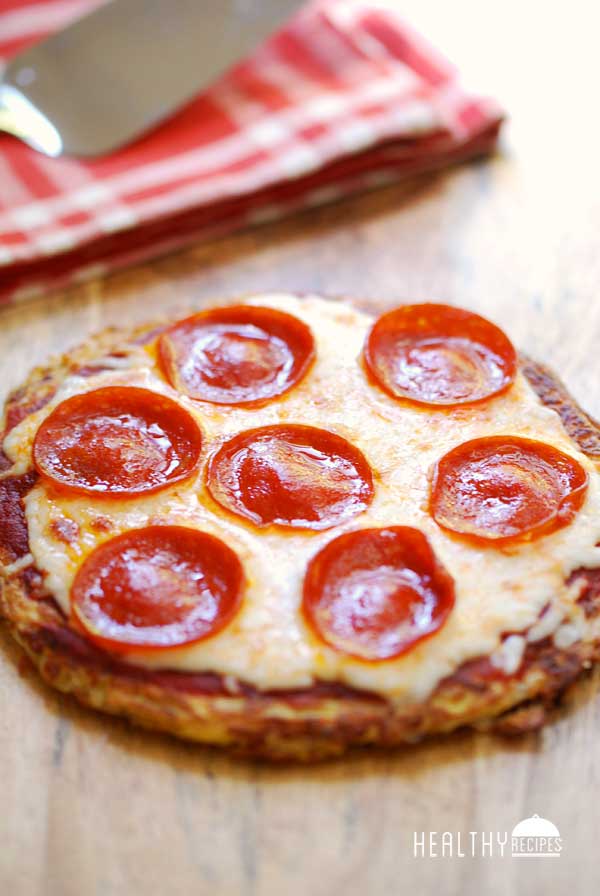 Shirataki noodles make a lovely low-carb pizza crust that you can hold in your hands. Flavor is neutral, allowing the toppings to take center stage!
Recipe by: Healthy Recipes
20. Gluten Free Noodles in a Creamy Coconut Peanut Sauce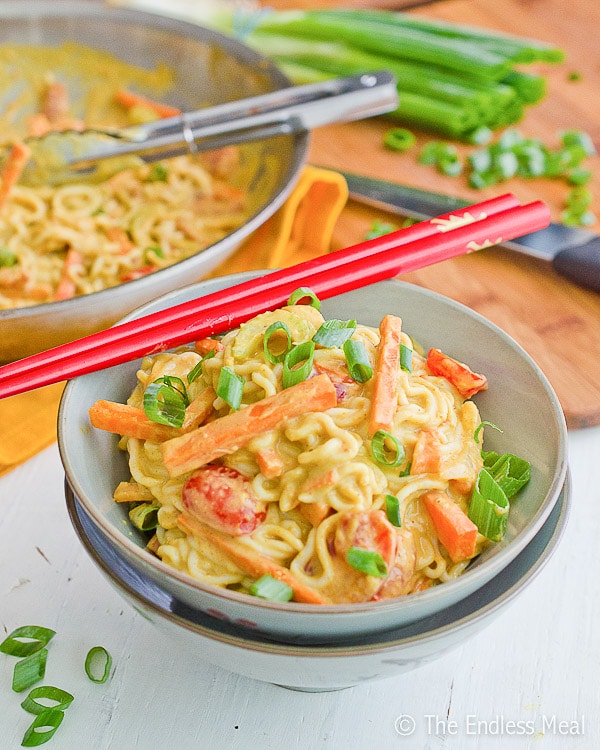 Gluten Free Noodles in a Creamy Coconut Peanut Sauce is an amazingly delicious meal that is easy to make, vegan and uses Tofu Shirataki Noodles!
Recipe by: The Endless Meal
21. Sesame Chicken Shirataki Noodle Stir-Fry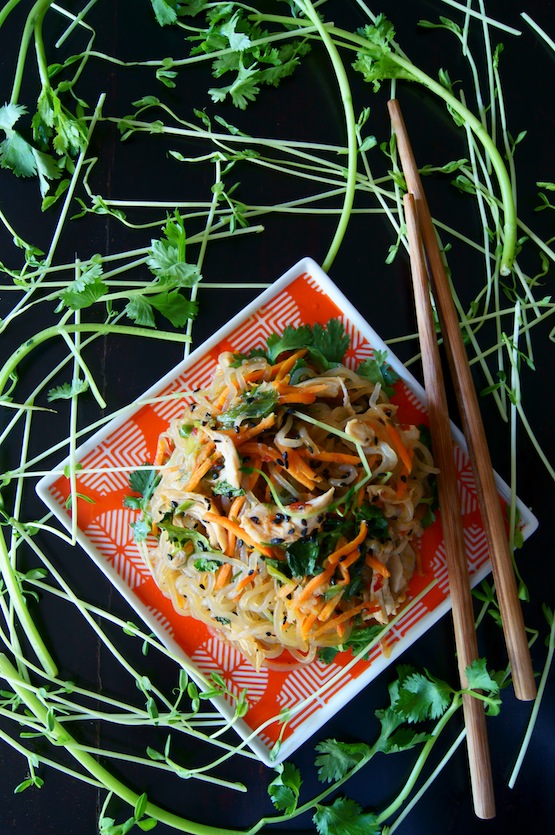 This dish can be served hot, warm or cold. It's delicious all ways!
Recipe by: Cooking On The Weekends
* This post contains affiliate links, thank you for the support in keeping Cooking The Globe up and running!