Influenced by Asian cuisine, this Hawaiian Shoyu Chicken requires only half an hour to make and is full of flavor. Chicken is simmered in a soy based sauce and served with white rice topped with green onions. So good!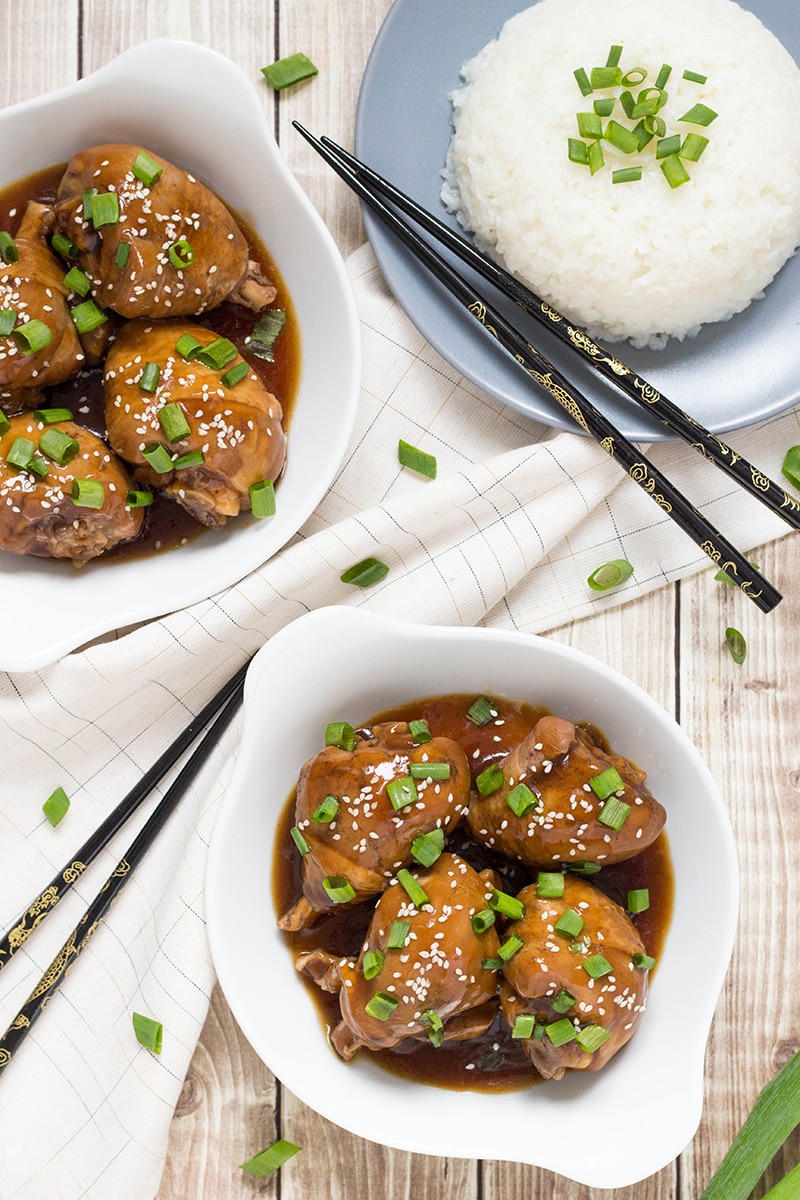 There is something special about the Hawaiian cuisine that keeps me coming back for more. I know that I am not alone in my feelings, because both recipes from this beautiful island that I posted on this blog are crazy successful. Loco Moco and Lomi Lomi Salmon may sound funny, but it doesn't take from their taste! I can't tell why you guys love the Hawaiian food so much, but I know my reason. It's that mash-up of Asian and Western cultures that's so intriguing to me. Dishes here are unique!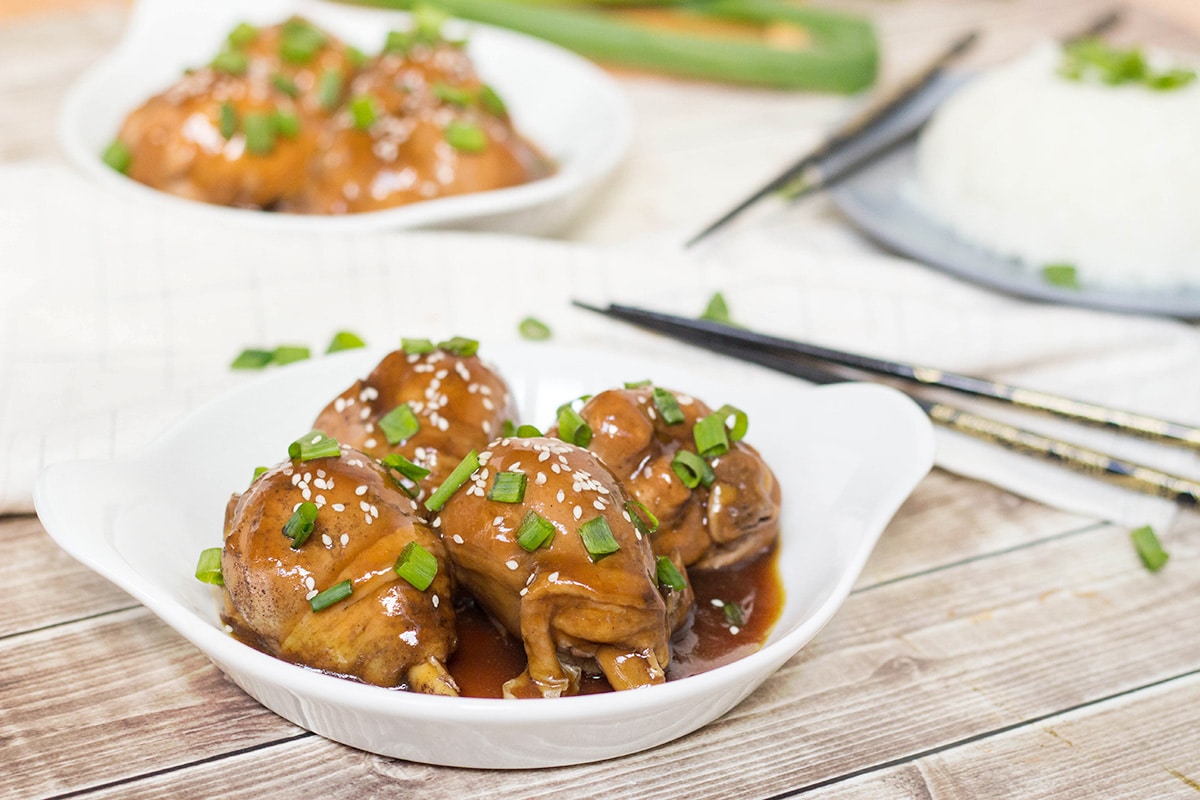 Let's hope that you will love today's recipe as much as I do. Shoyu Chicken, ladies and gentlemen! Sounds Asian, right? Once again, not surprisingly at all, we can observe the Asian influence in Hawaiian cuisine. Shoyu is simply a Japanese word for soy sauce. That's right, this fancy name hides a simple but amazingly delicious soy sauce chicken accompanied by other Asian staples such as ginger, five spice powder, and other.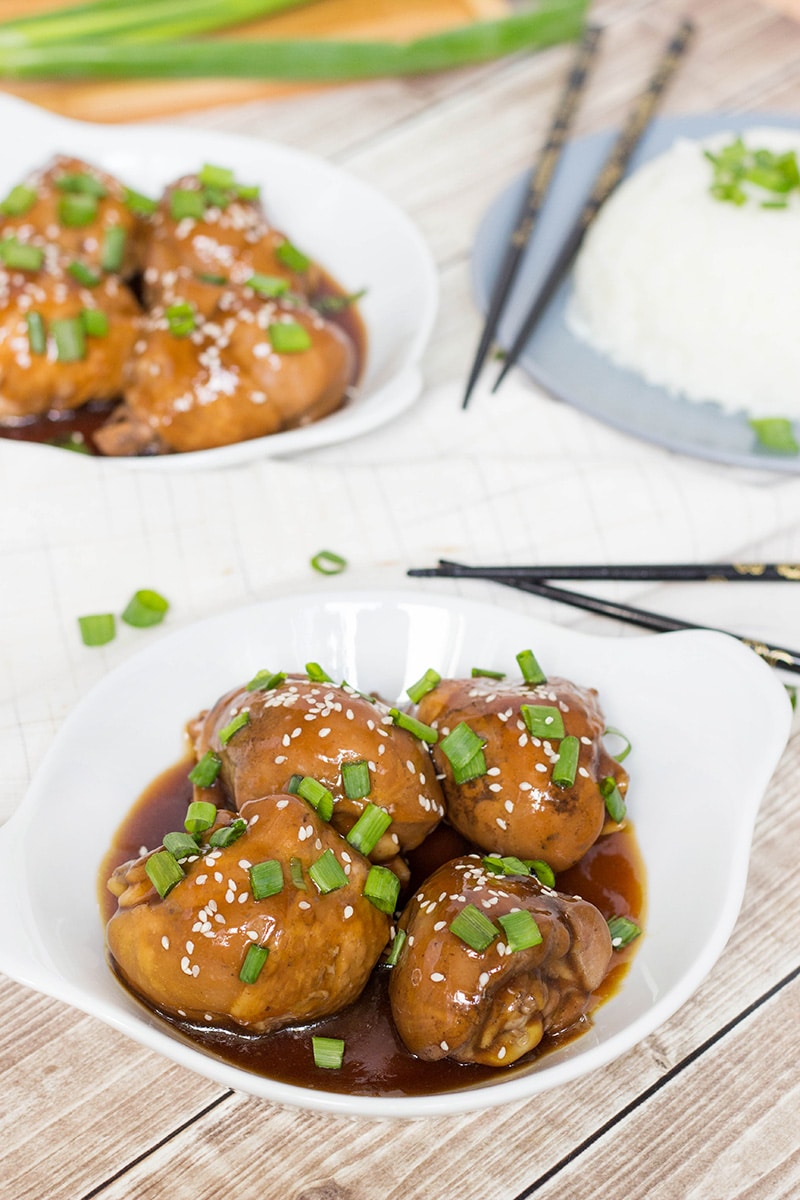 Shoyu Chicken is one of the most popular Hawaiian lunch dishes. I can understand why. The sauce, in which the chicken is simmered and which is used to pour over the top when serving, is out of this world good. Soy sauce, ginger, brown sugar, garlic, five spice powder, dry sherry, green onions... Just imagine all these flavors mixed together. Perfection!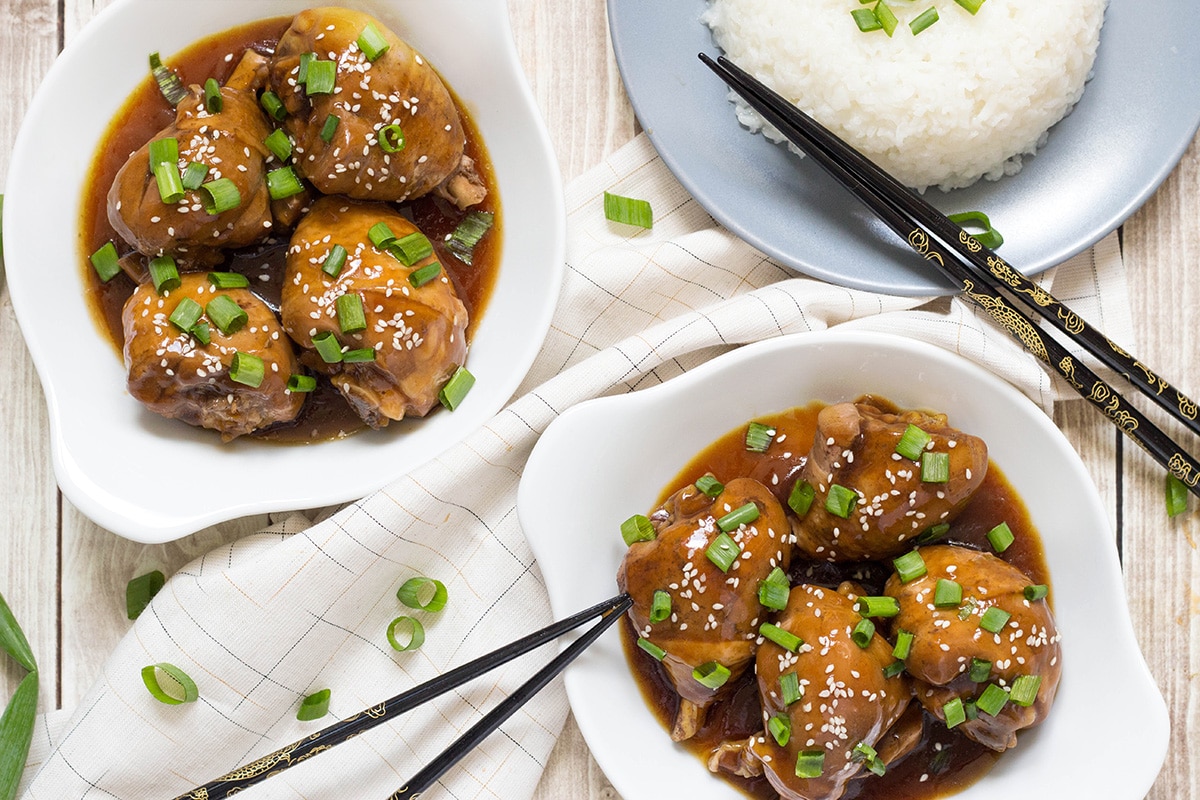 This Hawaiian chicken is usually served with white rice and some stir fried veggies or a salad. That soy based sauce, I am praising so much, is also amazing with rice. The pleasure of sopping it up with a pile of rice is hard to define. You have to try it by yourself to understand!
Thumbs up to Hawaiians for another wonderful dish. This one surely goes to my list of favorite chicken dishes ever. Shoyu Chicken is also so easy and quick to make. It's almost a one-pot meal. There are no excuses for you not to try it!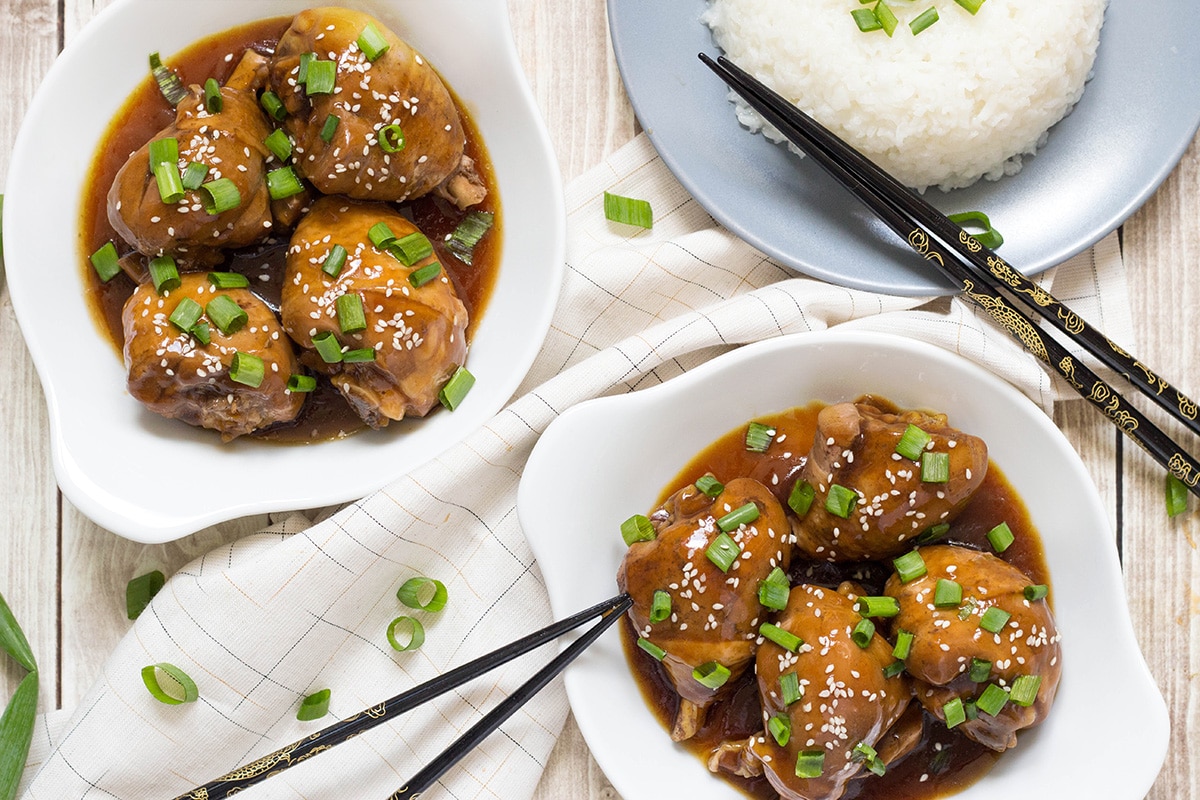 Shoyu Chicken Recipe
Simmered in a flavorful soy based sauce, this Hawaiian chicken is comforting and crazy delicious. Easy and quick to make!

Ingredients
2 ½

lb (1,1kg)

chicken thighs

1

cup

soy sauce

½

cup

brown sugar

2

cloves

garlic

, crushed

1

teaspoon

five spice powder

2

tablespoons

fresh ginger

, finely chopped

4

tablespoons

dry sherry

4

green onions

, chopped, plus more for garnish

1

tablespoon

cornstarch

salt and wine vinegar

, to taste
Instructions
Add the chicken, soy sauce, brown sugar, garlic, five spice powder, ginger, sherry, and green onions to a large pot and fill it with water just to cover. Bring to a boil and simmer for about 25-30 minutes, until the meat is tender. Transfer the chicken to a serving plate.

Now prepare the sauce. Leave about 2 cups of the cooking liquid, discarding the rest. In a small bowl, combine the cornstarch with 2 tablespoons of water and stir until smooth. Add this mixture to the cooking liquid. Bring to a boil and simmer until the sauce has thickened. Taste and add salt and vinegar, if needed.

Pour the sauce over the chicken pieces and sprinkle with some green onion. Enjoy!
Nutrition