Bread is the cornerstone of the Moroccan cuisine. There are many different types of bread in this North African country but the most widespread and popular one is Khobz. This Moroccan bread is round, flat-shaped, and tastes amazing!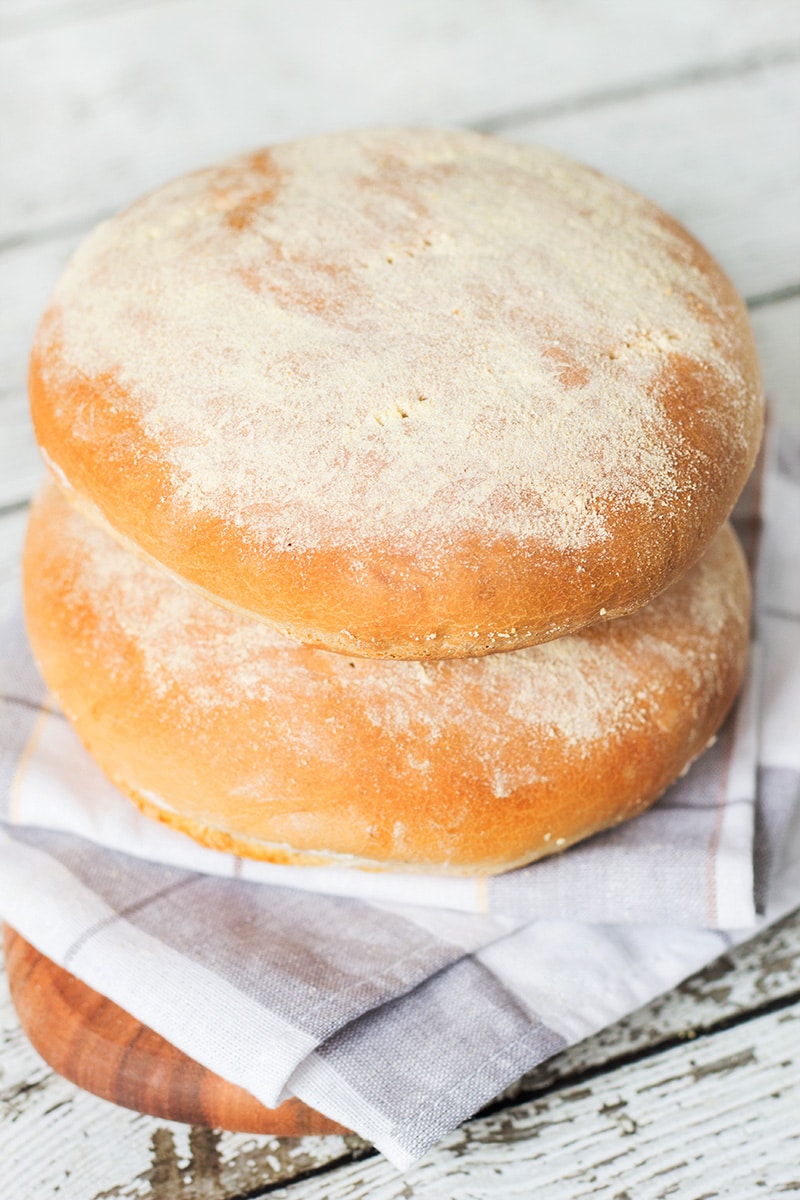 Bread is a unique thing. I will tell you why. There are thousands of various bread types all around the world. Every single country has its own version of this wonderful staple food, right? But the most interesting thing is that all these recipes share almost the same ingredients while bread looks different in each case! Pure magic. I don't even know how this happens. You just mix flour, yeast, baking powder, water, salt and few additional products and boom - you get something new all the time. Today I made the classic Moroccan bread called Khobz (sometimes Khoubz or Khubz). It looks nothing like the homemade Indian Naan I made some time ago despite the fact that only few ingredients differ!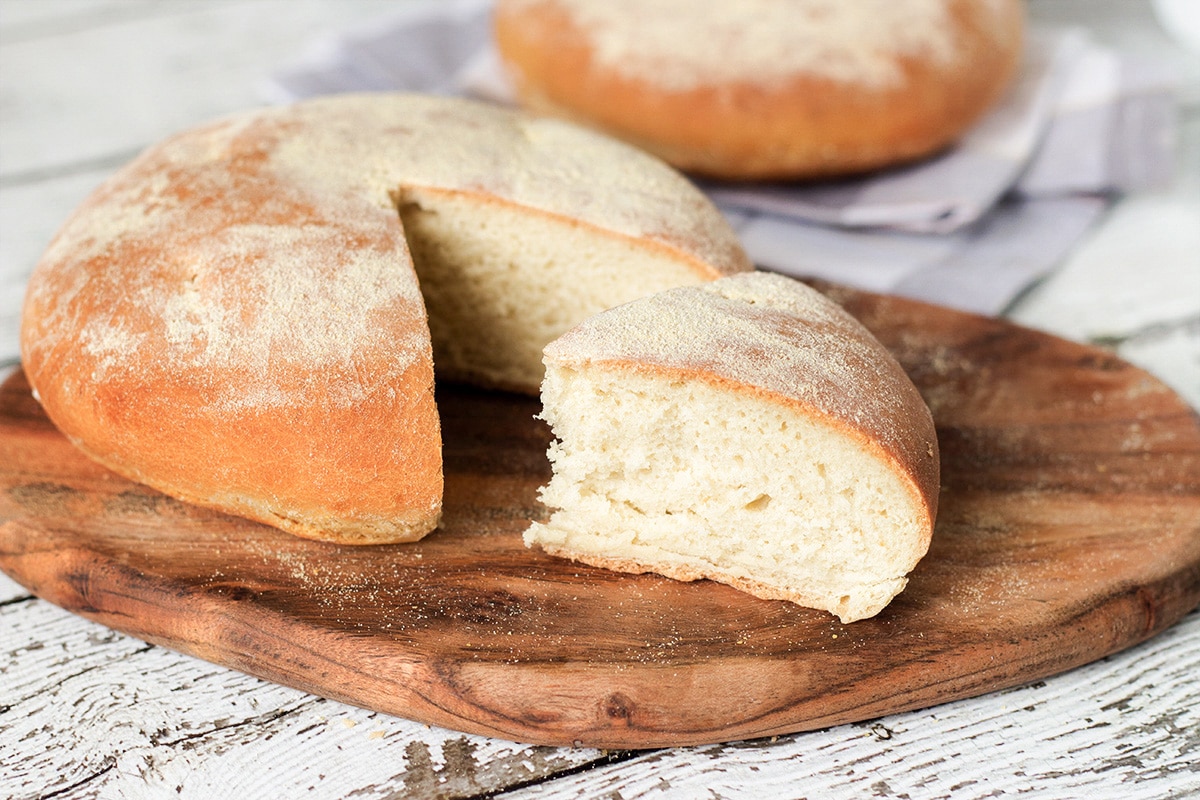 Actually, Khobz is just a standard Moroccan and Arabic word for bread. However, in Morocco it generally refers to a round, flat shaped type of bread eaten every single day. I would not call it a flatbread though, it's more like some sort of a round loaf. Now you need to understand one thing. Bread is the cornerstone of the Moroccan cuisine. Moroccans love bread so much that they have dozens of different bread types available. Khobz though is the most simple and the most popular one of them.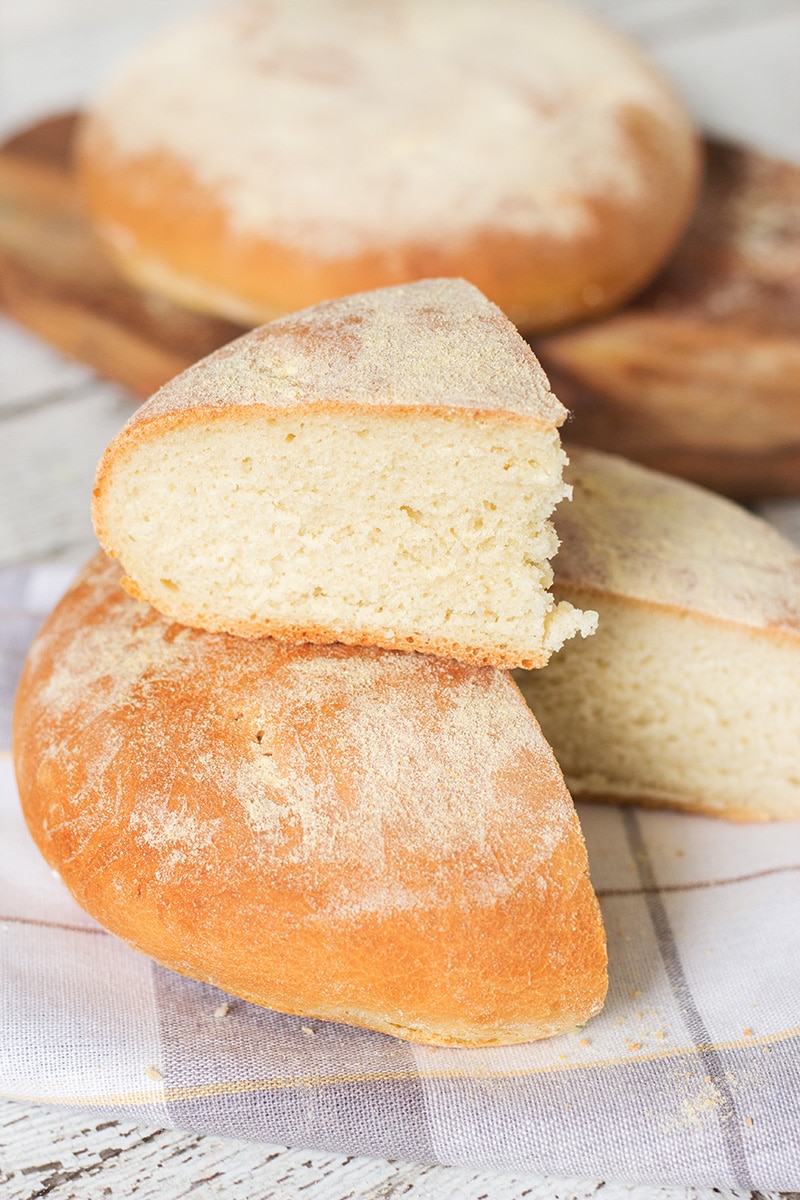 Moroccan bread usually replaces forks and spoons. The firm crust of the bread is used to scoop up salads, tagines or any other dishes, while the soft interior is perfect for absorbing sauces. Khobz can also be used for sandwiches. It's so versatile! Nowadays all the bakeries in Morocco can offer you freshly baked loaves every morning, but many people still make the bread at home. I love when traditions stay strong despite the world changing rapidly.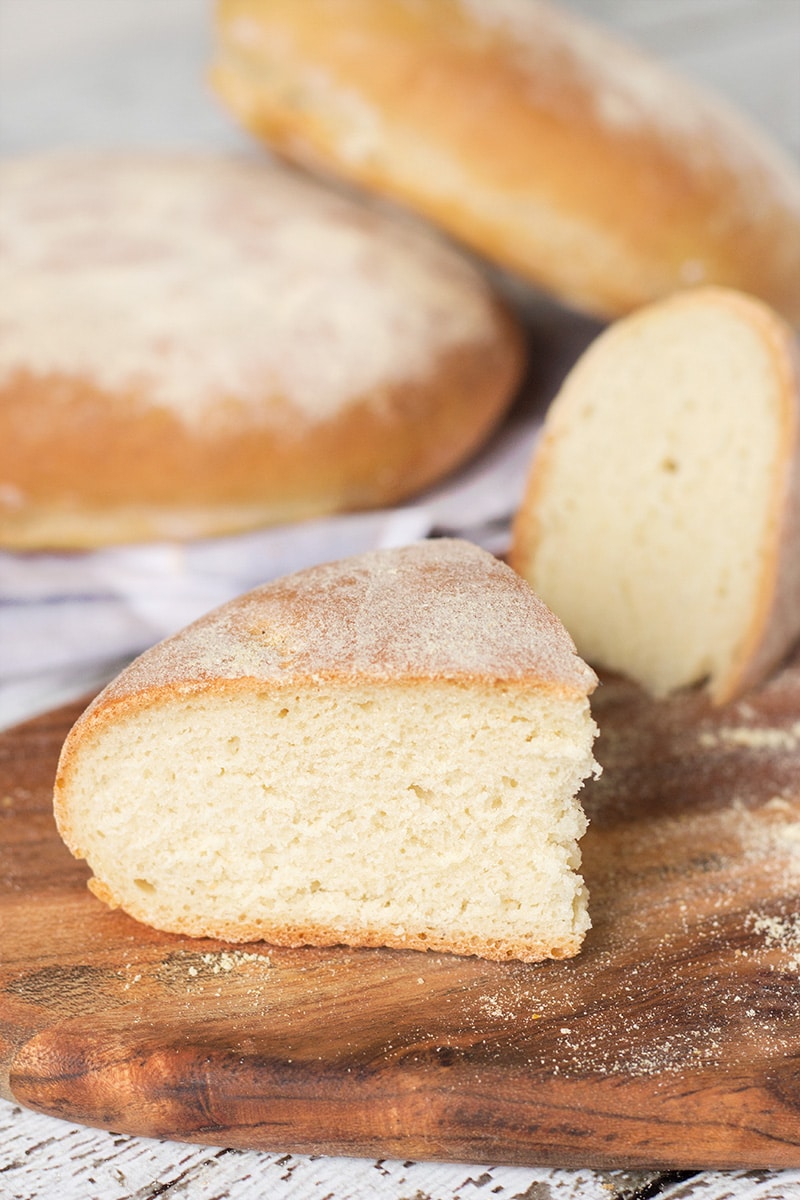 I've found this recipe in my favorite Moroccan book Morocco: A Culinary Journey by Jeff Koehler. I cooked Harira Soup from it, and it was fabulous. This Moroccan bread requires only few ingredients to make. If you skip the optional cornmeal, only the basic products are left. There is absolutely no excuse not to make this beautiful creation of Moroccan cuisine!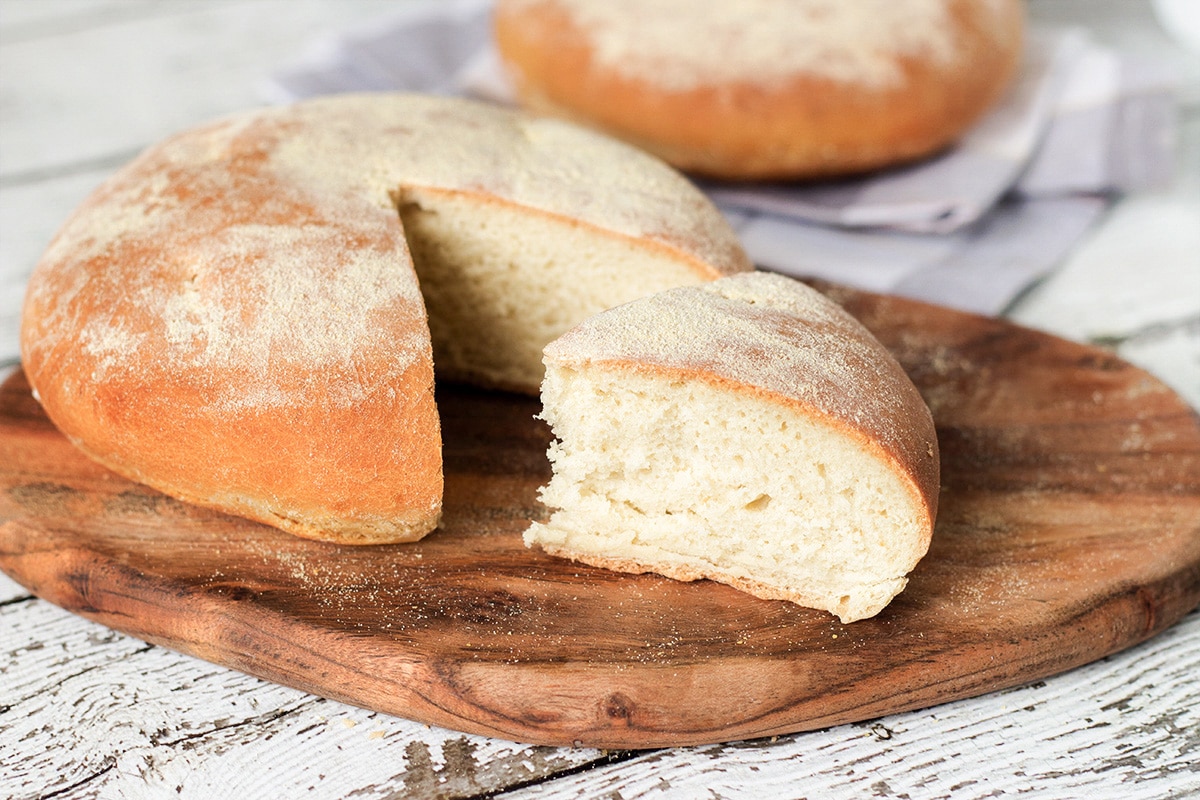 Classic Moroccan Bread - Khobz
You don't need to go to Morocco to taste their famous bread. It's perfectly possible to make it at home and this recipe shows you how to do it!

Ingredients
3 ¾

cups (500g)

all-purpose flour

2 ¼

teaspoons (1 packet or 7g)

active dry yeast

(instant dry yeast can also be used)

1

teaspoon

sea salt

1

cup plus 3 tablespoons

warm water

a pinch

sugar

Cornmeal

, for sprinkling (optional)
Instructions
In a small bowl, dissolve the yeast and sugar in the water. Set aside for 10 minutes until the yeast is foamy. If it doesn't foam, the yeast is dead and you should discard it. If you are using instant dry yeast, you can just mix it with water and sugar and use without waiting the additional minutes. It doesn't require proofing.

In a large bowl, sift in the flour and salt. Make a well in the center and gradually pour in the water and yeast mixture. Form the dough into a ball. Put on floured surface and knead for 10-15 minutes until smooth and elastic. Divide the dough into two even pieces and shape into slightly flattened balls. Dust lightly with flour. Cover with a kitchen cloth and let rest for about 10 minutes.

Line a baking sheet with parchment paper. Transfer the loaves to the sheet, leaving at least 2 inches (5cm) between them. Flatten to about 1 inch (2.5 cm) thick with your hand. Cover with a plastic wrap, and leave in a warm place for about 1 hour. The dough should rise.

Preheat the oven to 350°F (175°C). Prick the loaves 4-5 times using a fork or a knife. Sprinkle with cornmeal, if desired. Bake until golden, for about 25 minutes. Rotate the pan halfway through baking. Store wrapped in plastic wrap. Enjoy!
Nutrition
* This post contains affiliate links, thank you for the support in keeping Cooking The Globe up and running!