Tapioca flour comes from South America and is made from cassava root. It's totally gluten-free, grain-free and paleo-friendly. To prove you how awesome it is, I've collected 16 outstanding tapioca flour recipes for you to try!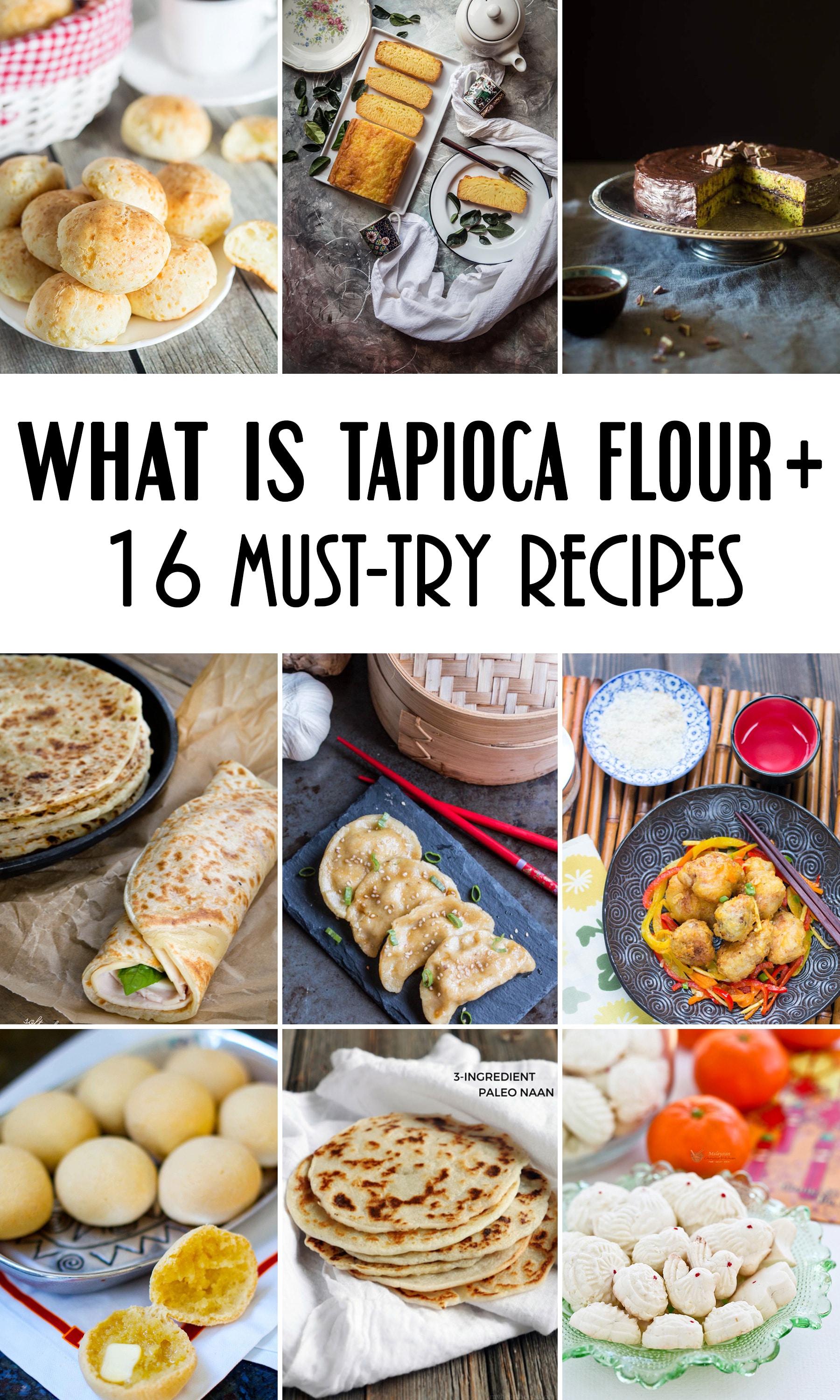 New year - new post series on the blog! This time I'm going to travel the world in 50 exotic, and not so well known to the majority of us, ingredients. Every week I'll publish 1 post dedicated to one ingredient. You can visit the special page devoted to this project to check the progress. Let's do it!
The ingredient I would love to start these series with is Tapioca Flour. It is a grain-free / gluten-free and paleo-friendly flour made from cassava root, a woody shrub native to Brazil and the rest of South America. It can be also called mandioca, manioc, or aipim in some countries.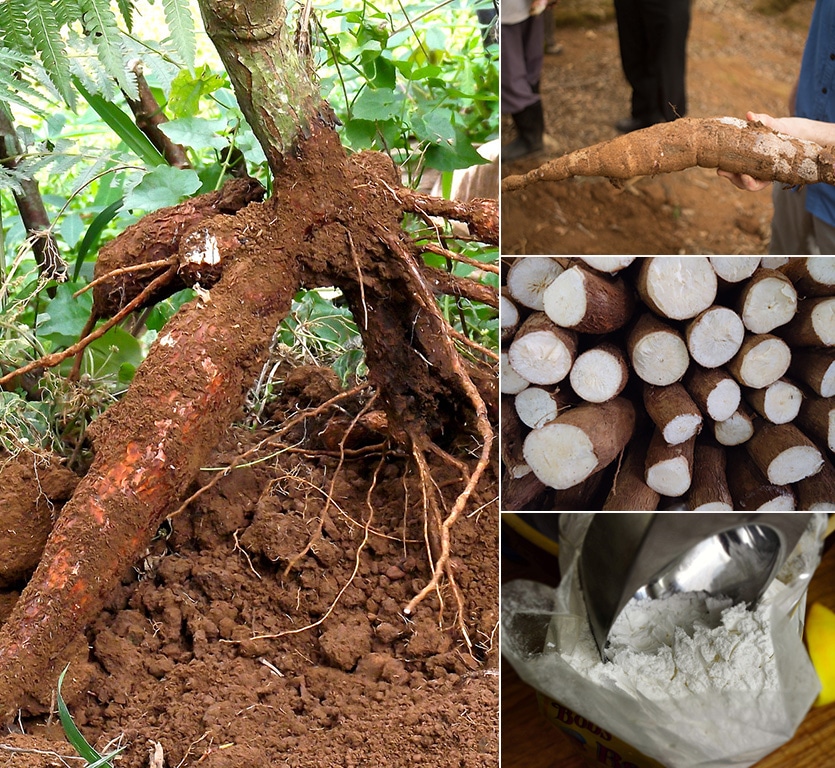 The flour is made by peeling, shredding, and pressing cassava root until starch appears. Then, the starch is either passed through a sieve getting tapioca pearls (I used them in Vietnamese Che Chuoi Pudding) or dried getting white powder / flour. So, basically, Tapioca Flour is a starch. That's why sometimes you'll see or hear it called Tapioca Starch or Cassava Starch. Not Cassava Flour, though! The latter is a different product and we won't talk about it in this post.
This white South American powder is usually used, as other starches are, as a thickener for sauces, soups, desserts, etc. Tapioca flour is the main ingredient for Pao De Queijo - Brazilian Cheese Puffs I published a year ago. It's also popular in baking, creating an interesting chewy texture. Mild, and slightly sweet, it's a favorite in gluten-free cooking.
Tapioca Flour is also low in calories making it a good choice for those watching their weight.
Interested? I made a selection of 16 outstanding recipes for you to enjoy this South American product!
1. Pao de Queijo – Brazilian Cheese Bread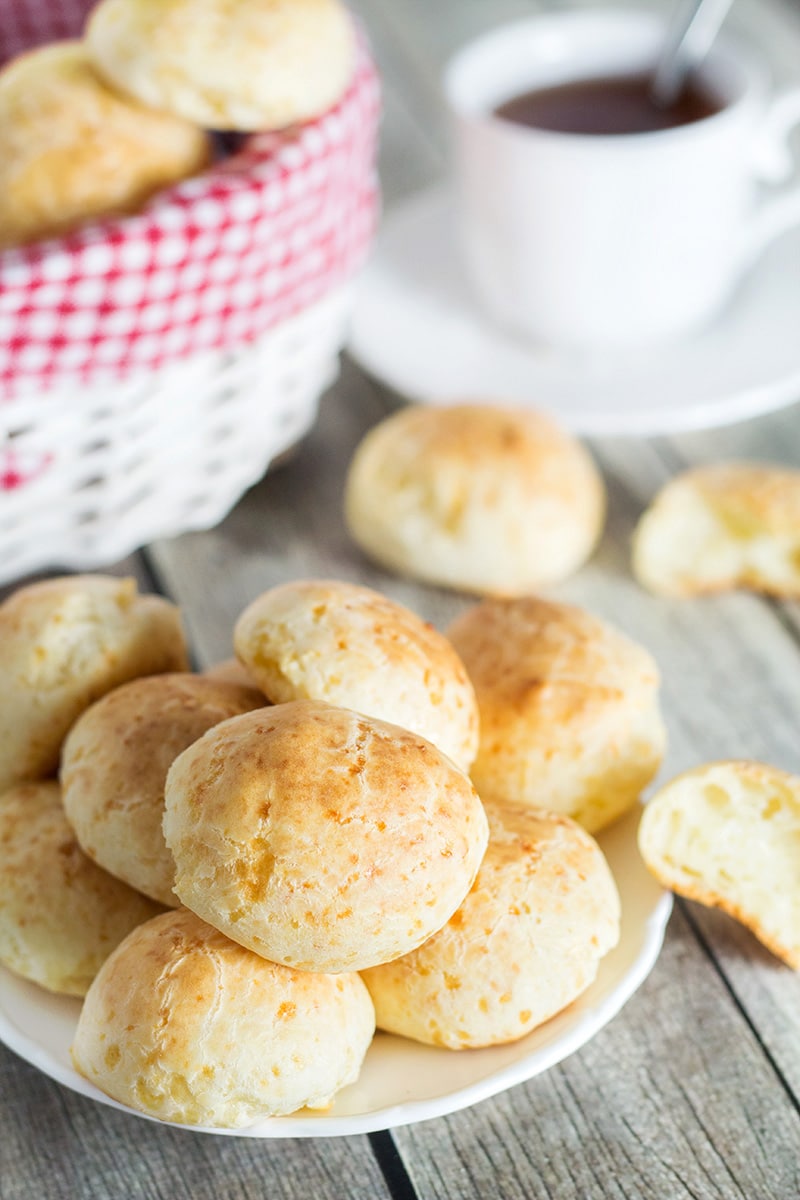 Crispy outside, yet super soft and chewy inside, these little guys make a perfect snack for any occasion!
Recipe by: Cooking The Globe
2. Bika Ambon (Indonesian Honey Comb Cake)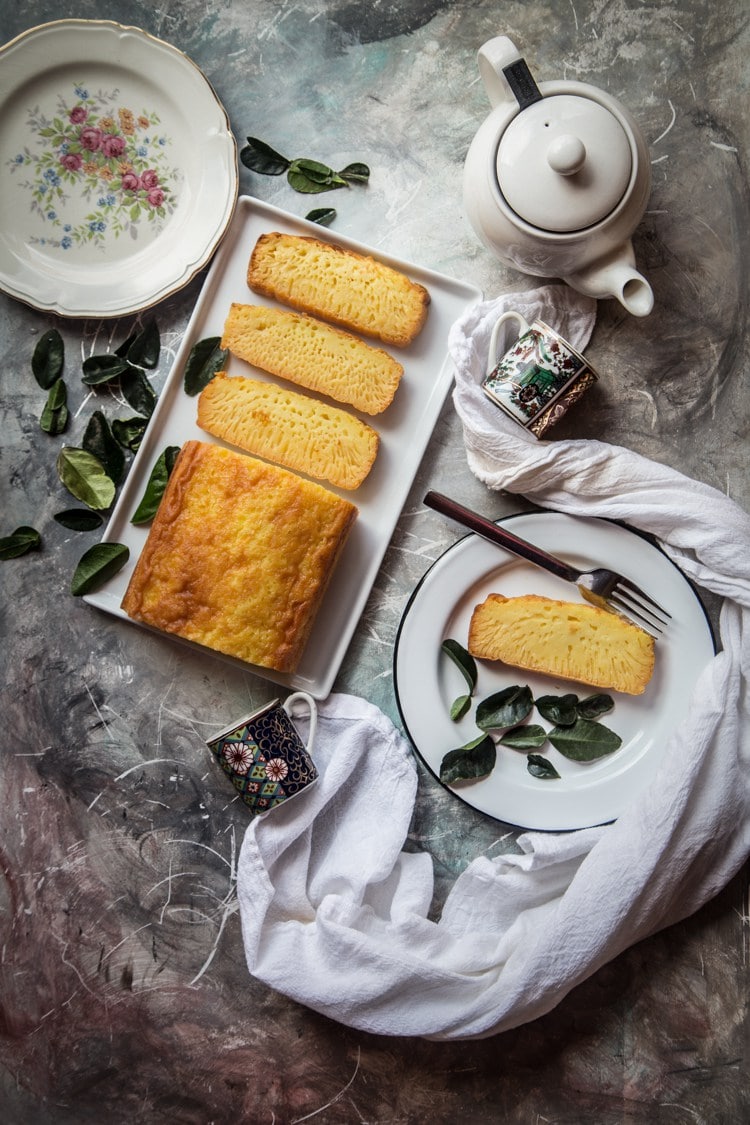 Squishy and rich tasting cake with wonderful aroma from kaffir lime leaves. A delicacy treasured by many in Indonesia!
Recipe by: What To Cook Today
3. Mint Paleo Gluten Free Chocolate Cake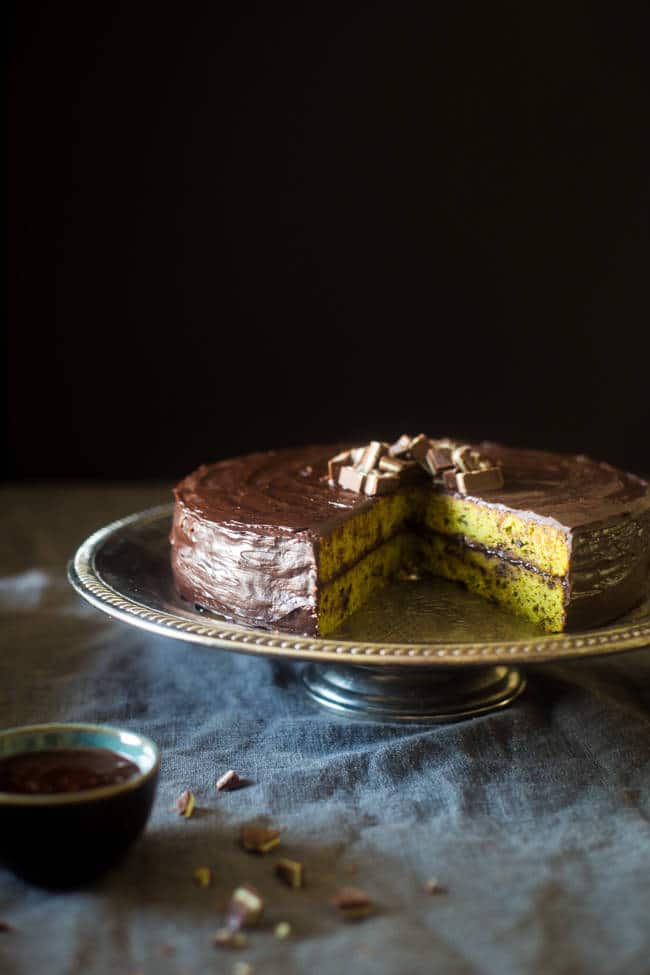 Light and fluffy, naturally sweetened, Paleo Mint Chocolate Chip Cake with DARK, velvety smooth and RICHHH chocolate ganache.
Recipe by: Food Faith Fitness
4. Soft Gluten Free Tapioca Wraps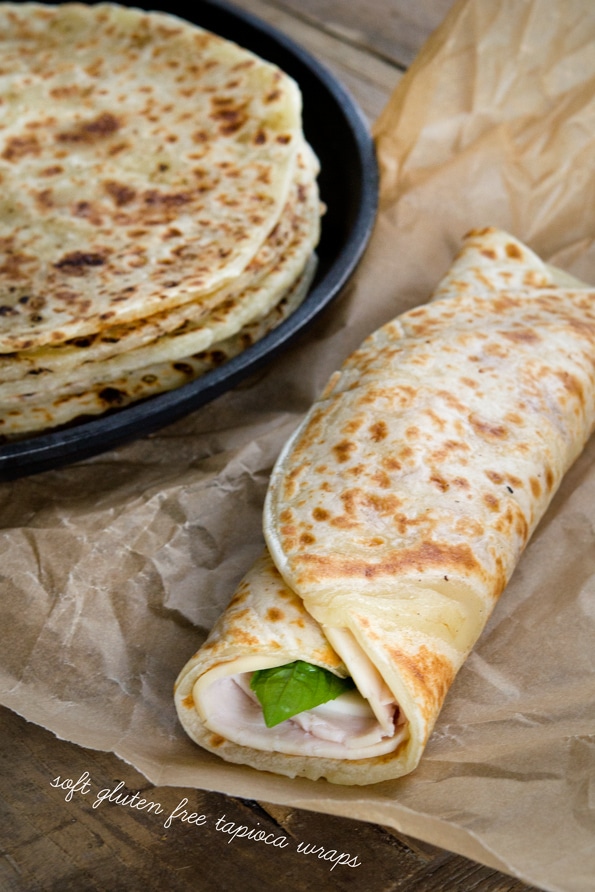 These easy, cheesy grain free gluten free wraps are made with simple gluten free pantry ingredients—plus they stay flexible even when they're cold and freeze beautifully
Recipe by: Gluten Free On A Shoestring
5. Grain Free Rosemary Garlic Flatbread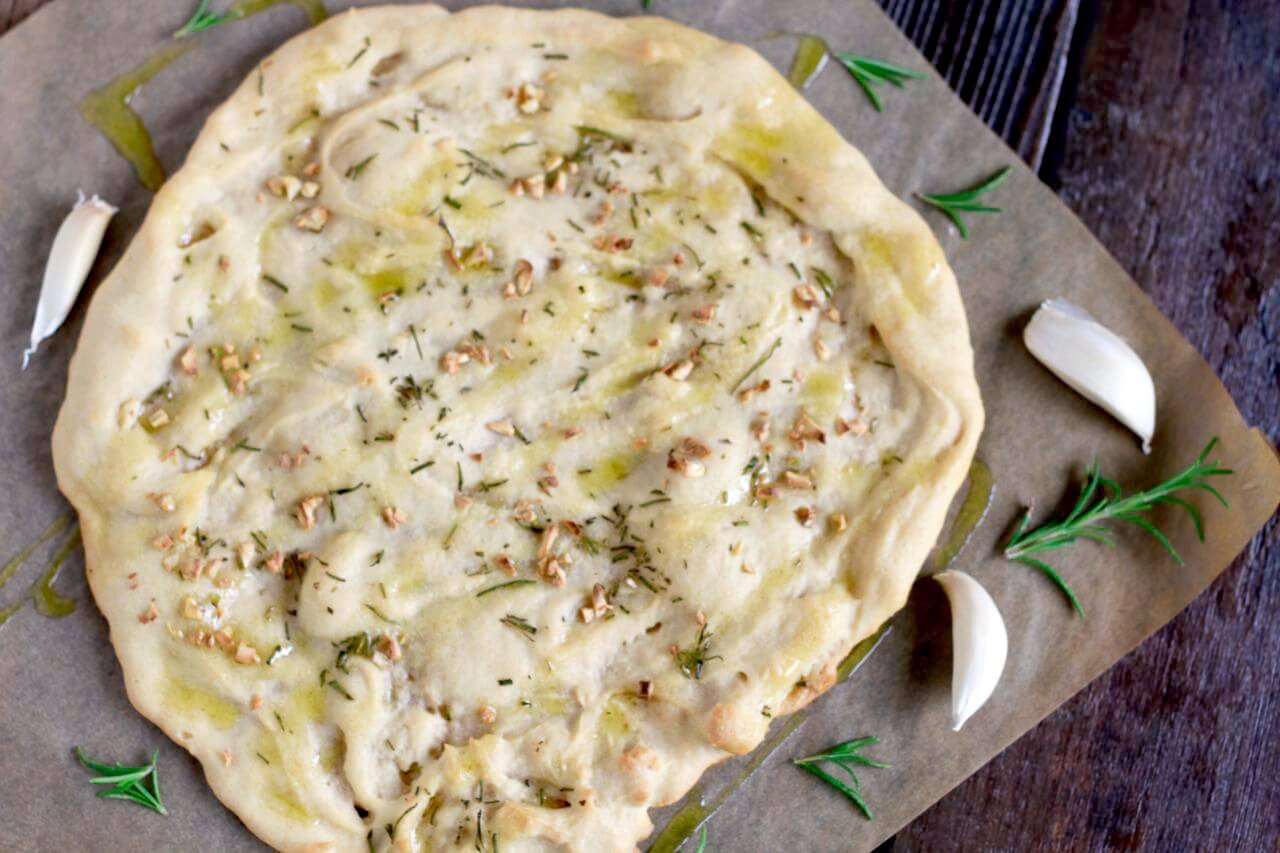 Just a simple grain free flatbread with fresh rosemary and garlic. Drizzle some olive oil all over it and you are good to go!
Recipe by: Savory Lotus
6. Paleo Dim Sum
This paleo dim sum recipe uses a paleo pasta filled with flavorful ginger and pork and is steamed to perfection to make these amazing Asian potstickers.
Recipe by: The Things We'll Make
7. 3 Ingredient Crispy Waffles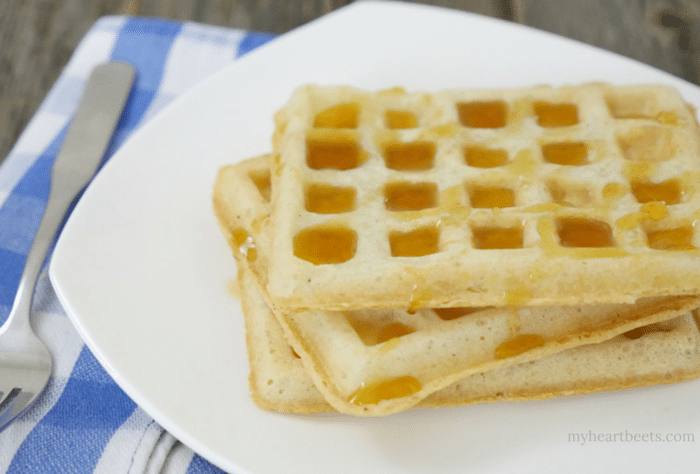 These waffles are ridiculously easy to make and require only three ingredients. They're sweet, light and of course, crispy. Drizzle some maple syrup on top and you've got the perfect treat!
Recipe by: My Heart Beets
8. Crispy Halibut Orange Ginger Bites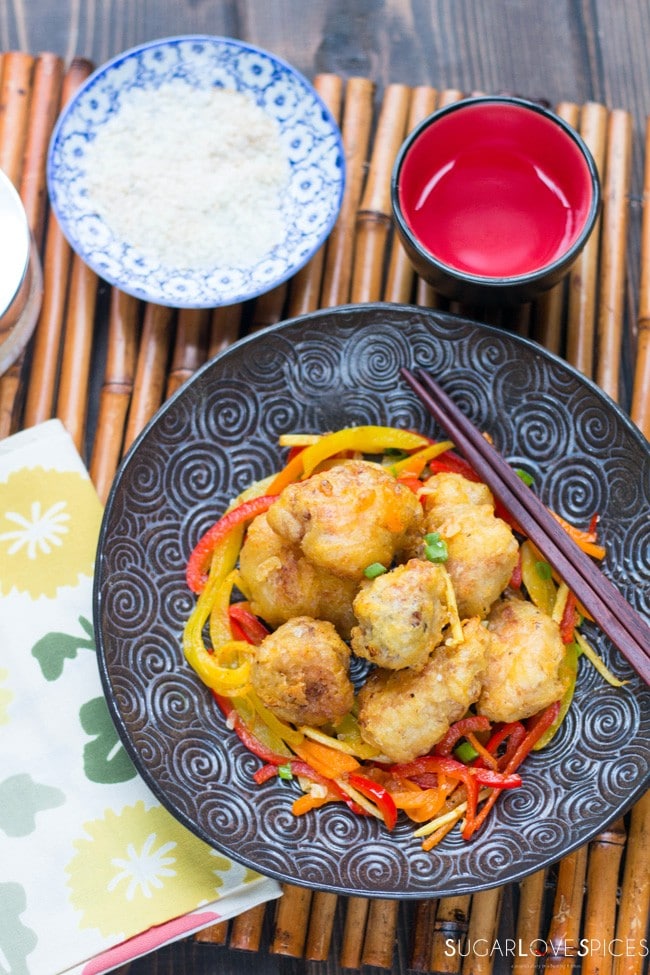 Amazingly crispy coating holding succulent halibut with hints of orange and ginger coming through in every bite.
Recipe by: Sugar Love Spices
9. Paleo Dinner Rolls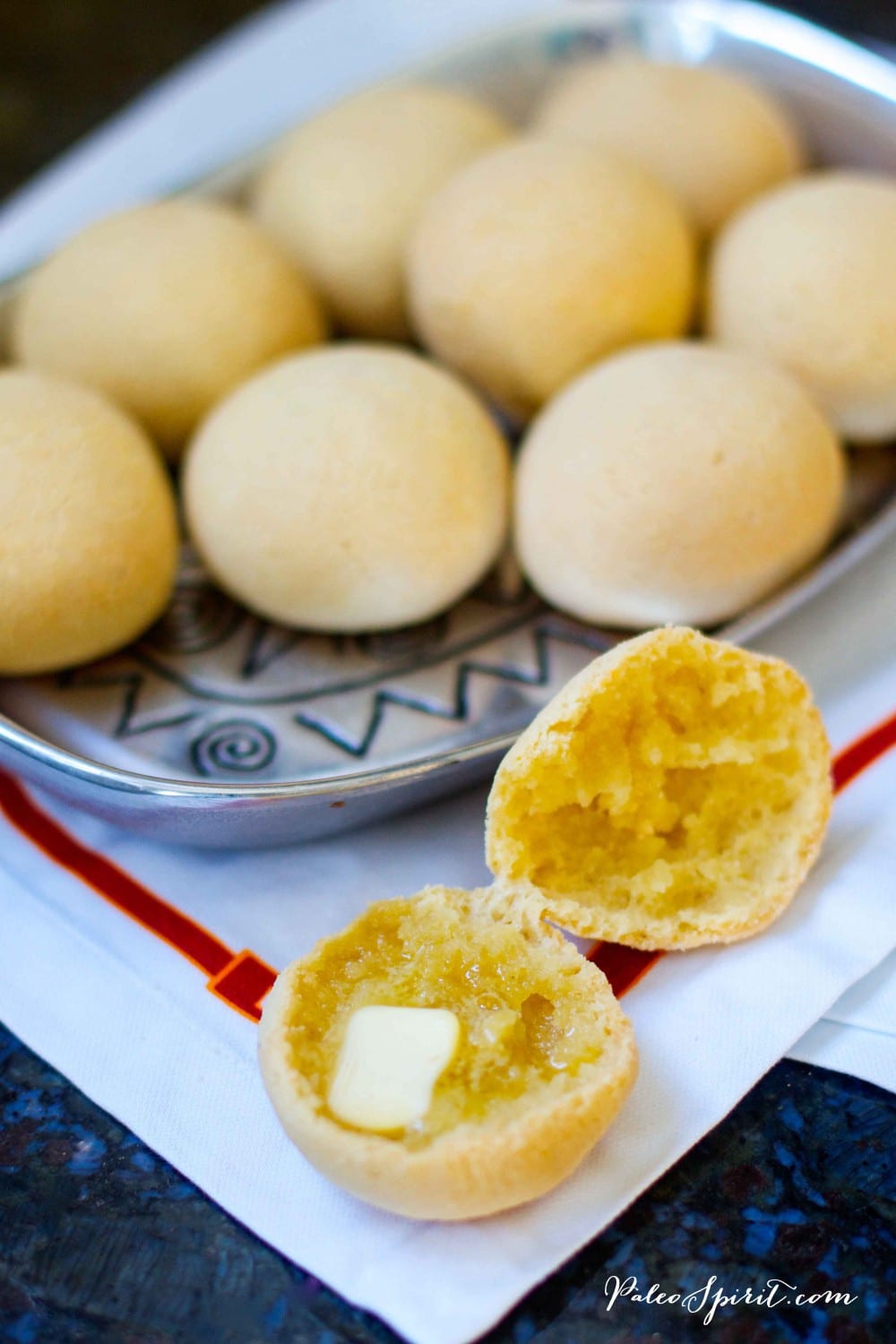 This paleo bread recipe is nut free as well as grain and gluten free. It tapioca flour as well as coconut flour and a few other, simple ingredients.
Recipe by: Paleo Spirit
10. Rustic Paleo Breakfast Pizza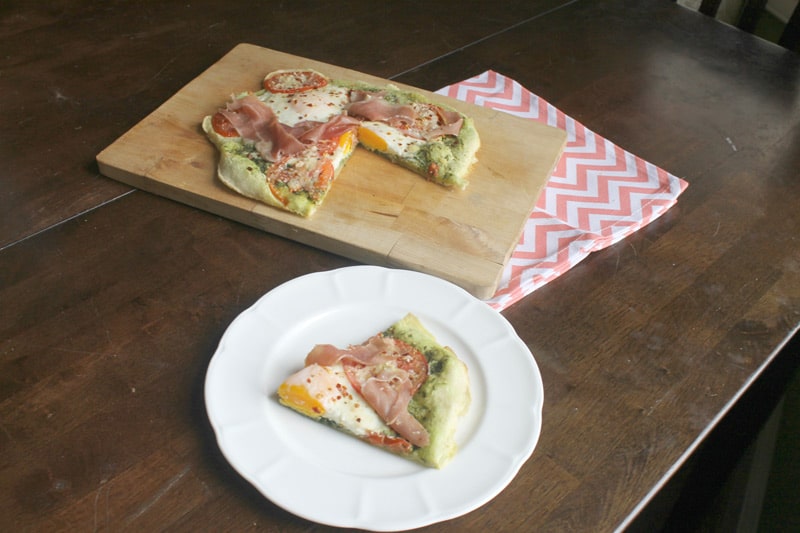 This breakfast pizza is made from tapioca flour. It's easily digestible and provides good carbs to help keep you full.
Recipe by: Ancestral Nutrition
11. Melty Stretchy Gooey Vegan Mozzarella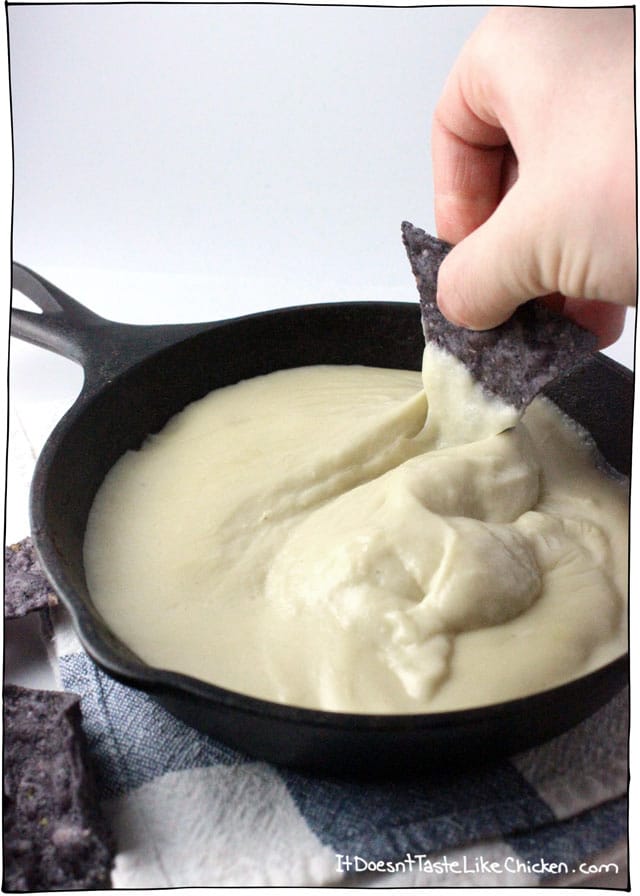 Ooey, gooey, stretchy, melty vegan mozzarella. Just dip some tortilla chips in this bad boy and welcome to heaven!
Recipe by: It Doesn't Taste Like Chicken
12. 3 Ingredient Paleo Naan (Indian bread)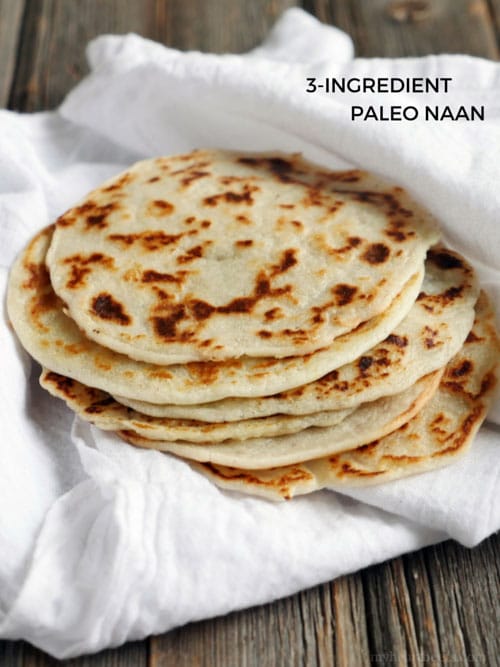 The three ingredients that make up this magical batter are: almond flour, tapioca flour and coconut milk!
Recipe by: My Heart Beets
13. Mango Chicken With Coconut Cauliflower Rice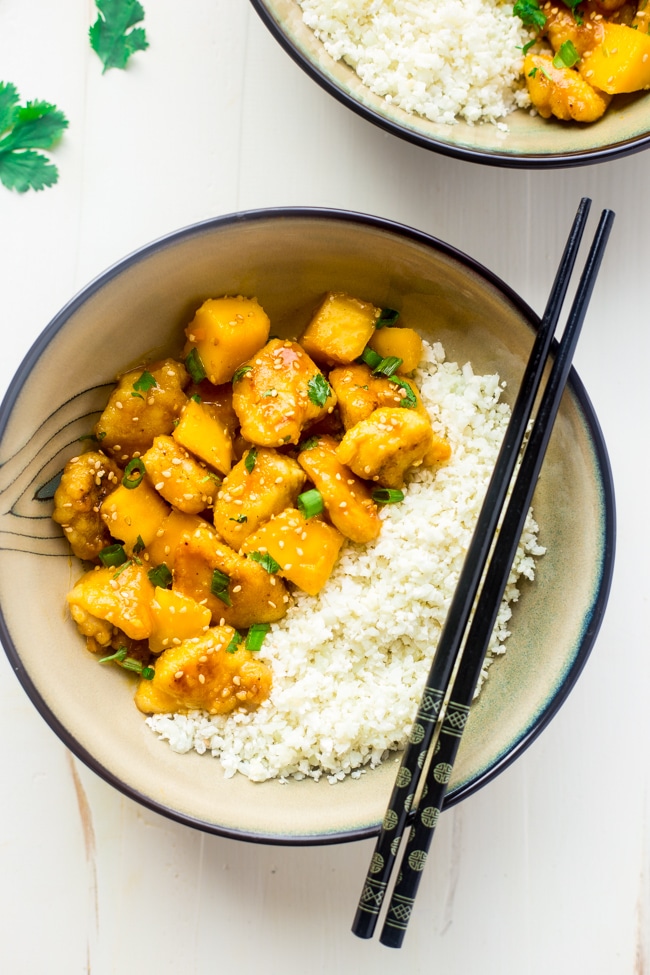 This mango chicken is served over coconut cauliflower rice for a quick, easy and healthy spin on take-out that is ready in 30 mins!
Recipe by: Food Faith Fitness
14. Kuih Bangkit (Tapioca Cookies)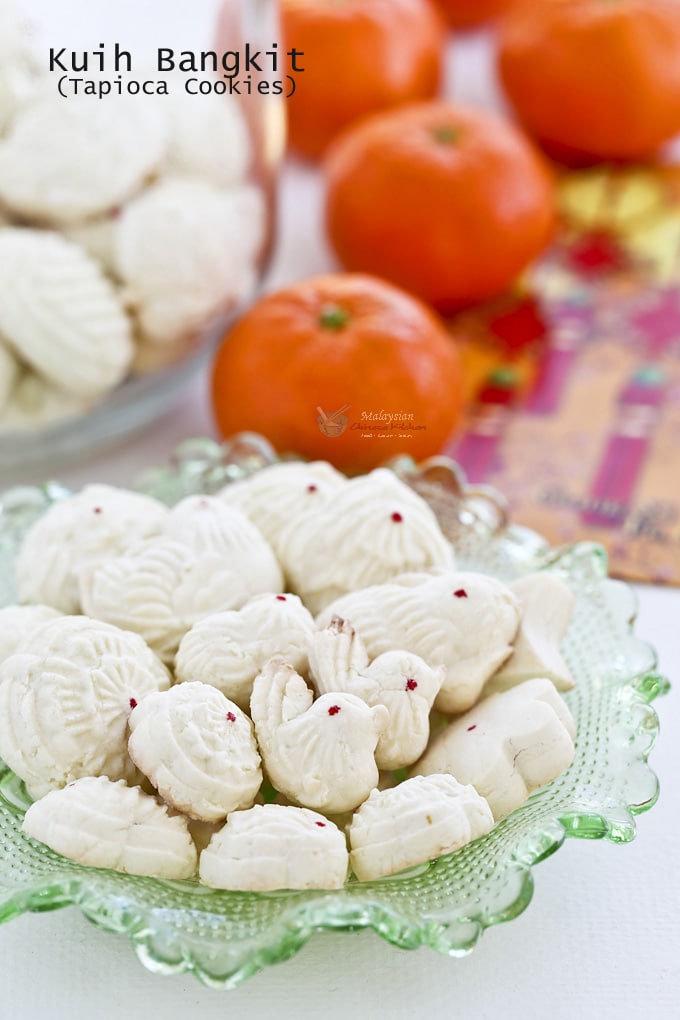 Light, airy, and fragrant Kuih Bangkit (Tapioca Cookies) are a Chinese New Year favorite in Malaysia and Singapore. Uses Only 5 ingredients required!
Recipe by: Malaysian Chinese Kitchen