Christmas is almost here so I have a little present for you, guys. 12 amazing, colorful, and creative Christmas Recipes From Around The World! Everything from desserts and drinks to main dishes!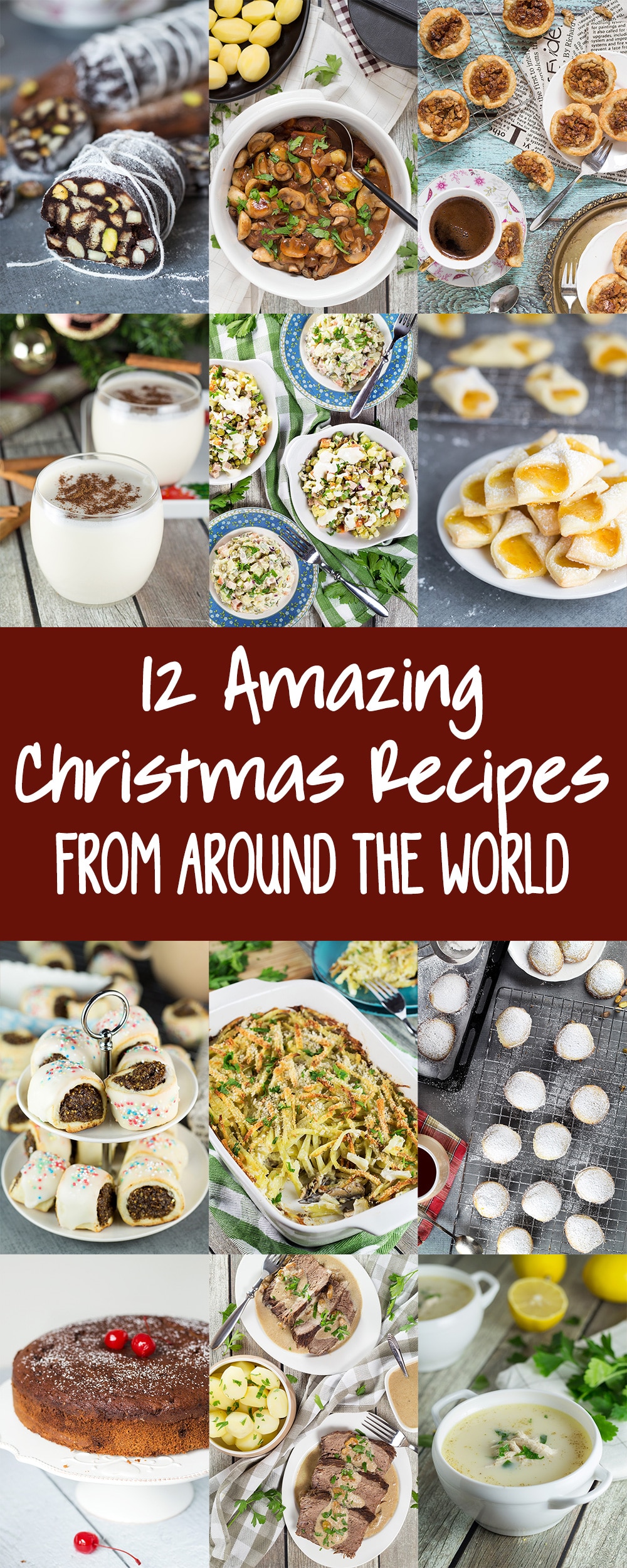 Ho ho ho! The biggest holiday of the year is approaching really fast so I decided to throw together a round-up of all the Christmas recipes posted this year on the blog. It's interesting that I found exactly 12 recipes - that's the number of dishes traditionally served on the Christmas Eve supper in my (Lithuania) and some other Eastern European countries - Poland and Ukraine. Awesome! I hope that this tradition of posting a Christmas round-up will live long and I will do that for many years to come. Let's go!
CHOCOLATE SALAMI (ITALY)
No, it's not a piece of sausage stuffed with chocolate. I wouldn't want that on my Christmas table (sorry in advance if some of you would / will). In fact, it's a heavenly delicious Italian dessert and it's so easy to make you won't even believe! Perfect for adding to your Christmas gift baskets!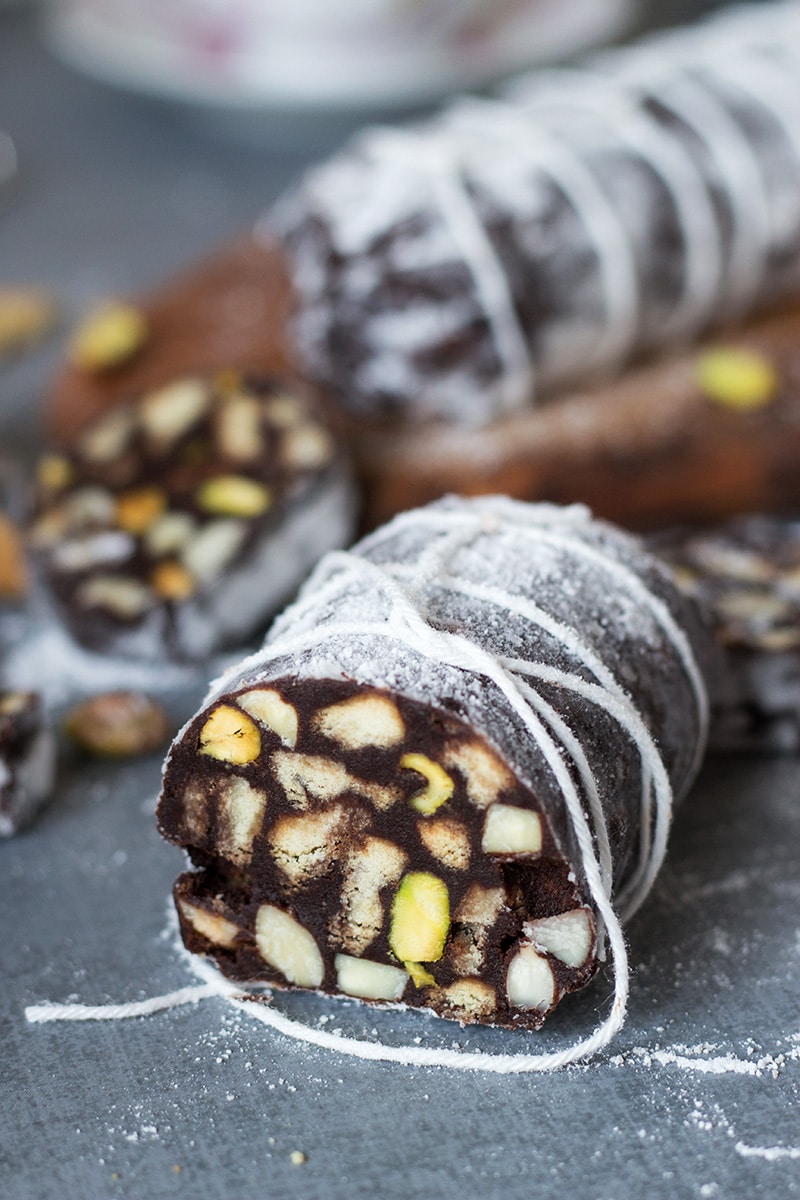 KOLACZKI CREAM CHEESE COOKIES (POLAND)
This month before Christmas it's the most popular recipe on the blog. I think it says it all. These cream cheese cookies, stuffed with apricot or any jam you like, are a Christmas tradition in Poland and they are splendid! Perfect holiday cookies.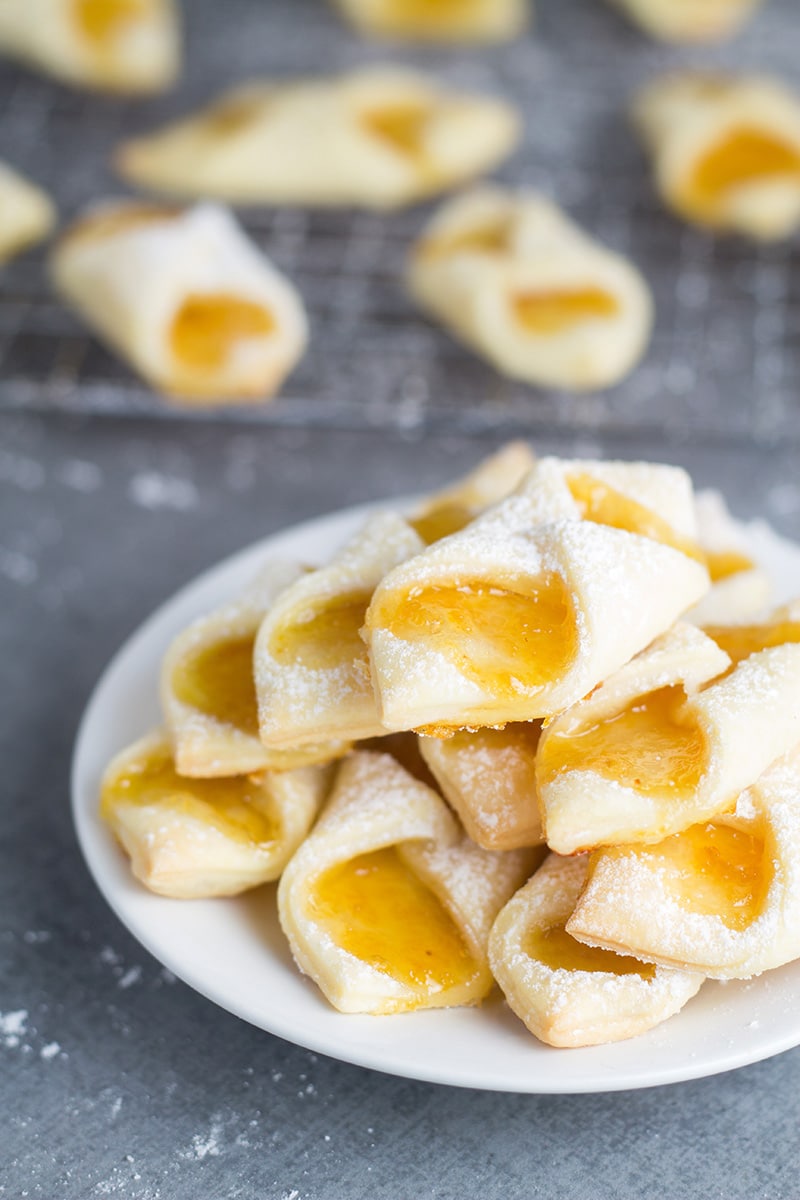 RUM AND FRUIT CAKE (JAMAICA)
This moist and flavorful cake is made on all possible occasions, especially weddings and Christmas. Dried fruit + rum + brown sugar + Christmassy spices = A heaven in your mouth!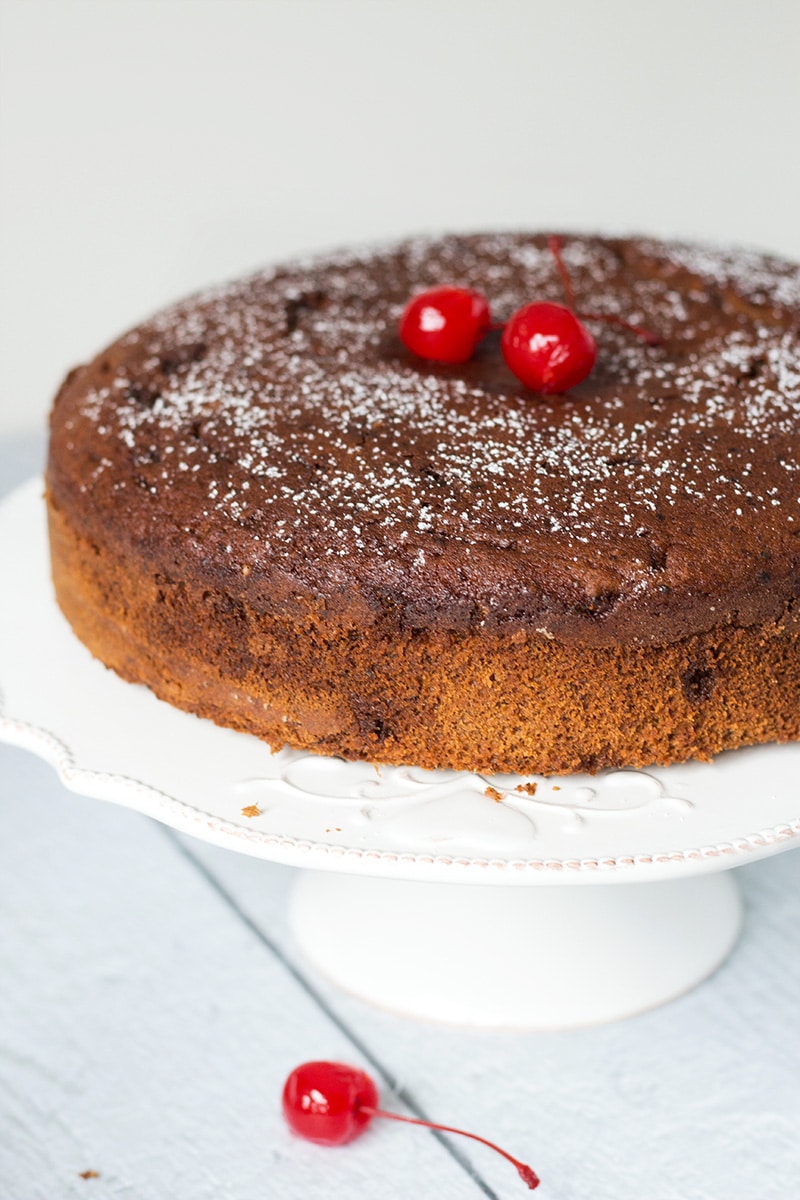 BUTTER TARTS (CANADA)
Butter Tart to Canadians is like Tiramisu to Italians or apple pie to Americans. They even have the annual festival dedicated to these sweet beauties! Not surprising at all, keeping in mind how GOOD these tarts are!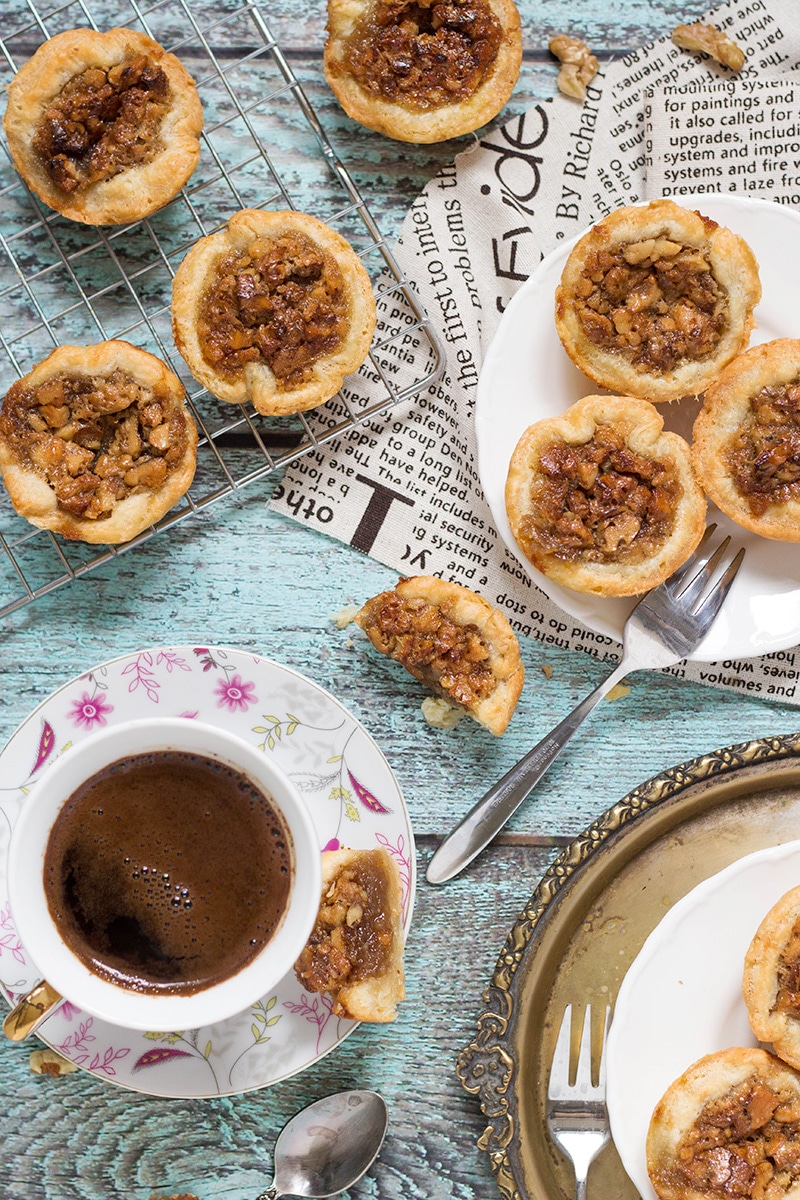 BEEF BOURGUIGNON (FRANCE)
A time-tested French classic, this stew is a perfect fit for any holiday table. The beef is cooked together with bacon, veggies, wine, and is complimented with brown-braised onions and butter sauteed mushrooms!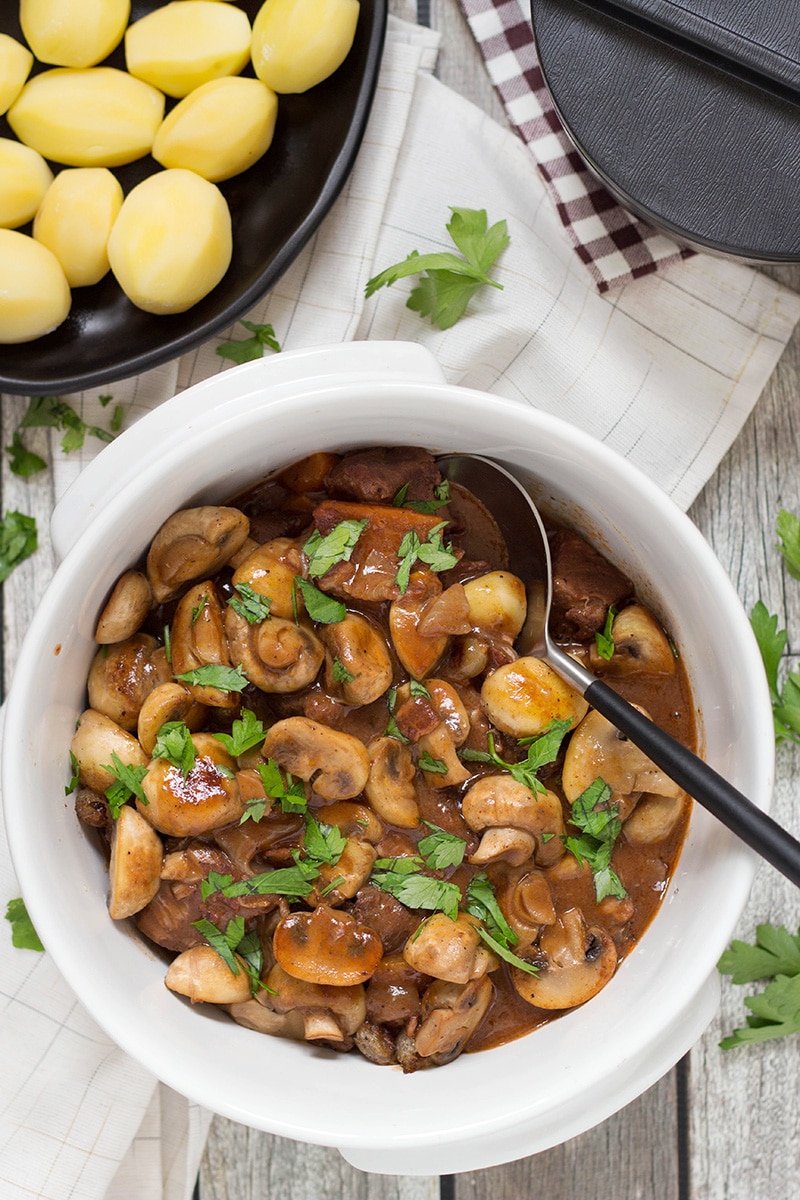 FIG & WALNUT COOKIES (ITALY)
There is no Christmas in Sicily without these buttery cookies filled with walnuts, figs, raisins, honey, rum, and cinnamon. Their fantastic aroma bring holiday spirit to your home!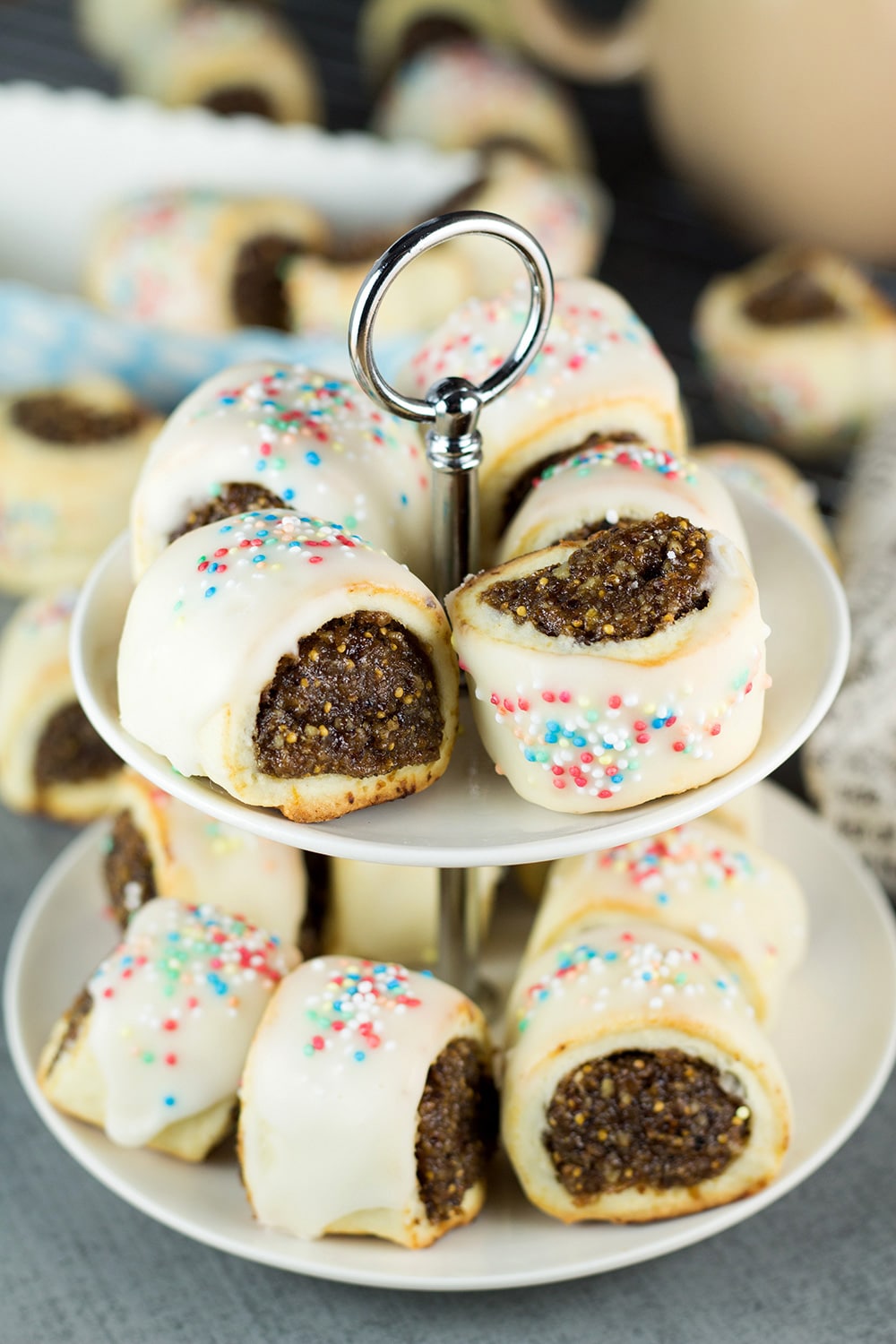 POT ROAST - SAUERBRATEN (GERMANY)
Another great beef recipe for your holiday table. This signature German dish features fork-tender beef served with sweet & sour gravy, made with gingersnap cookies, and some boiled potatoes on the side. This pot roast can be found on every single Christmas table in Germany!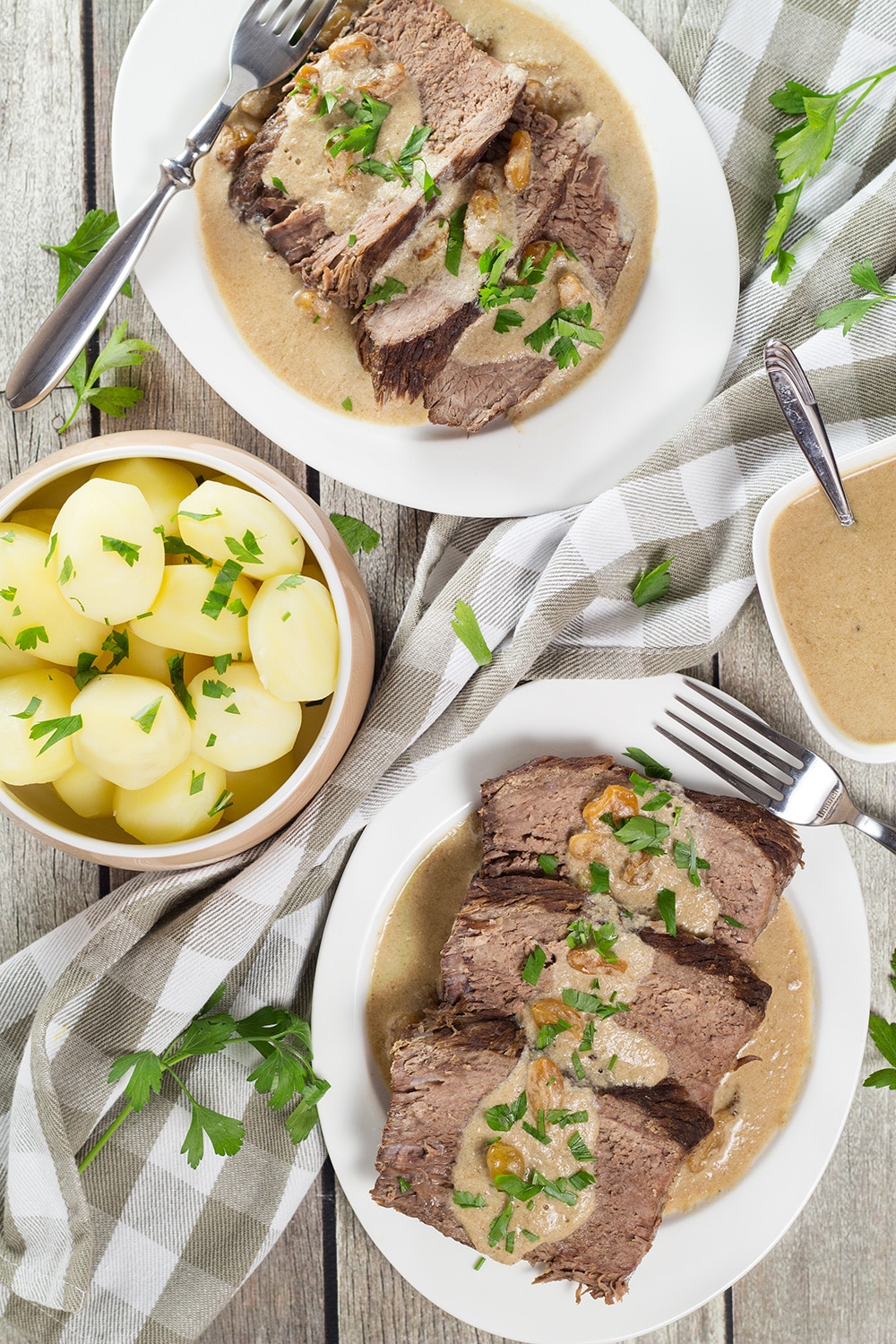 EGGNOG - COQUITO (PUERTO RICO)
Looking for some mulled wine alternatives? Check out this rich, sweet, creamy, and boozy eggnog, which is a long-lasting Christmas tradition in Puerto Rico! It is guaranteed to warm you from you from the inside out!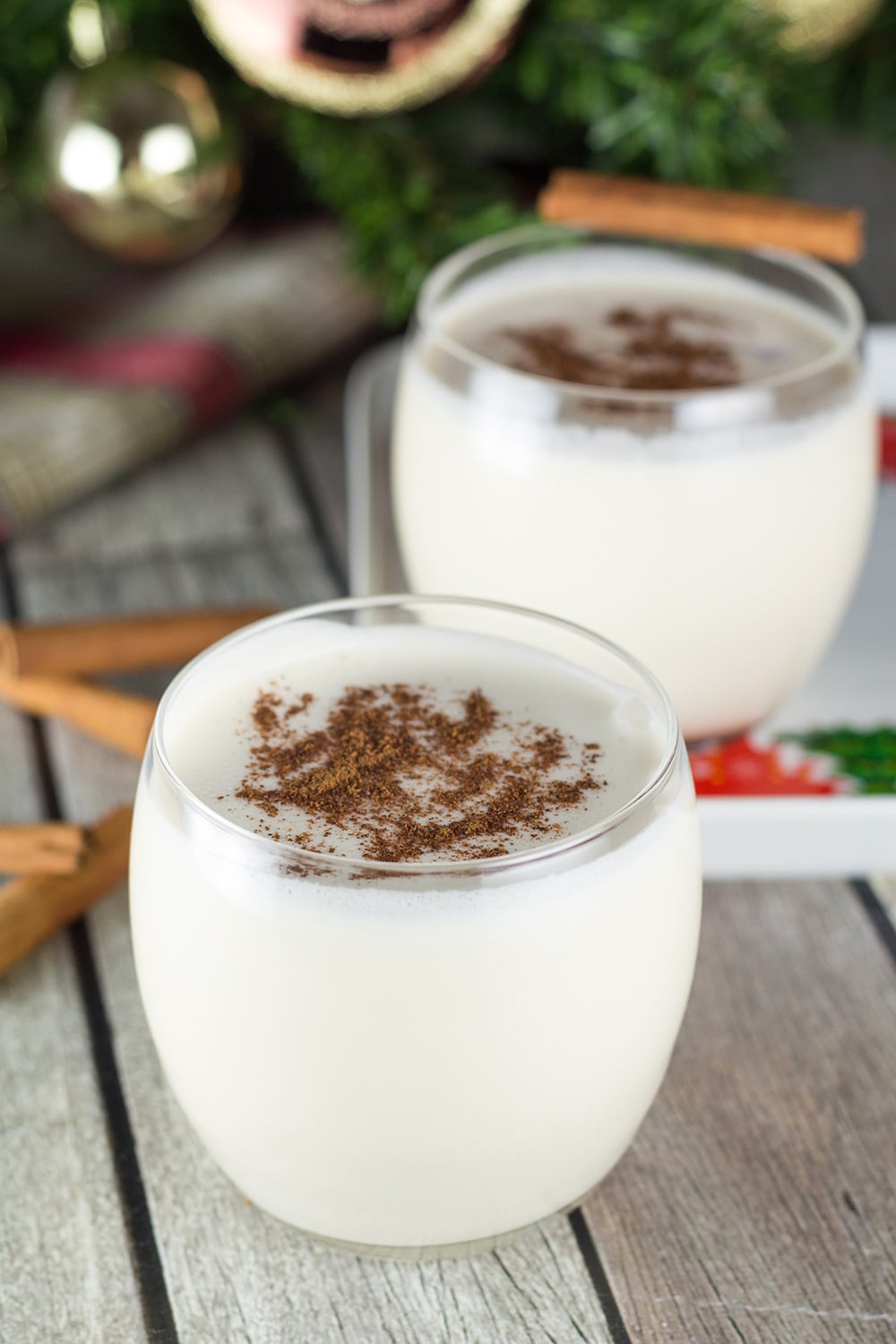 BUTTER COOKIES - KOURABIEDES (GREECE)
There is never enough cookies on Christmas! These melt-in-your-mouth tender & buttery cookies are coming from a sunny Greece where they are served on all possible occasions. Stuffed with pistachios!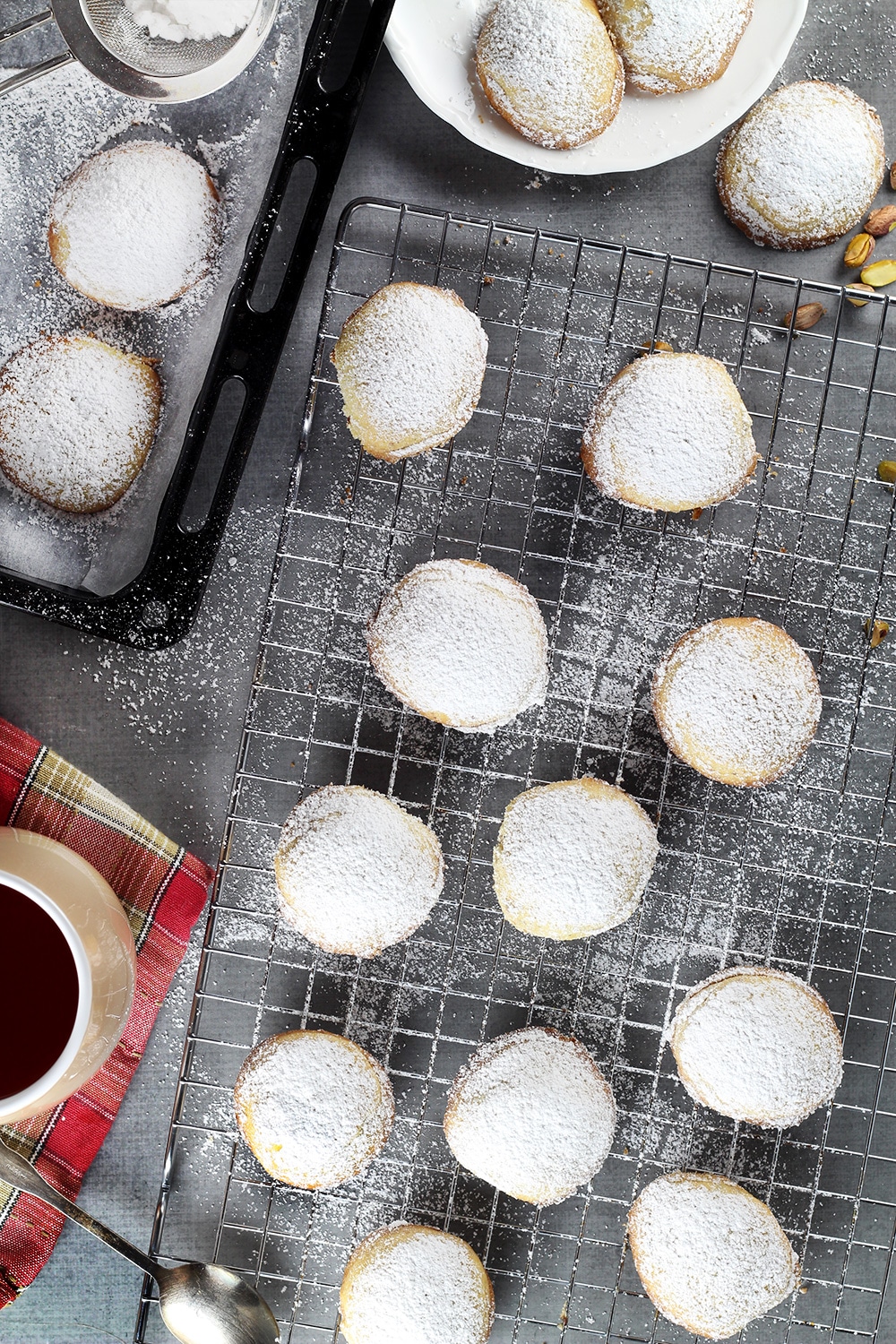 POTATO & SPRAT CASSEROLE (SWEDEN)
Talking about unusual choices for your Christmas table... Swedes have a tradition of serving a creamy potato & sprat (little fish similar to anchovies) casserole. Sometimes you need to broaden your horizons and try something new!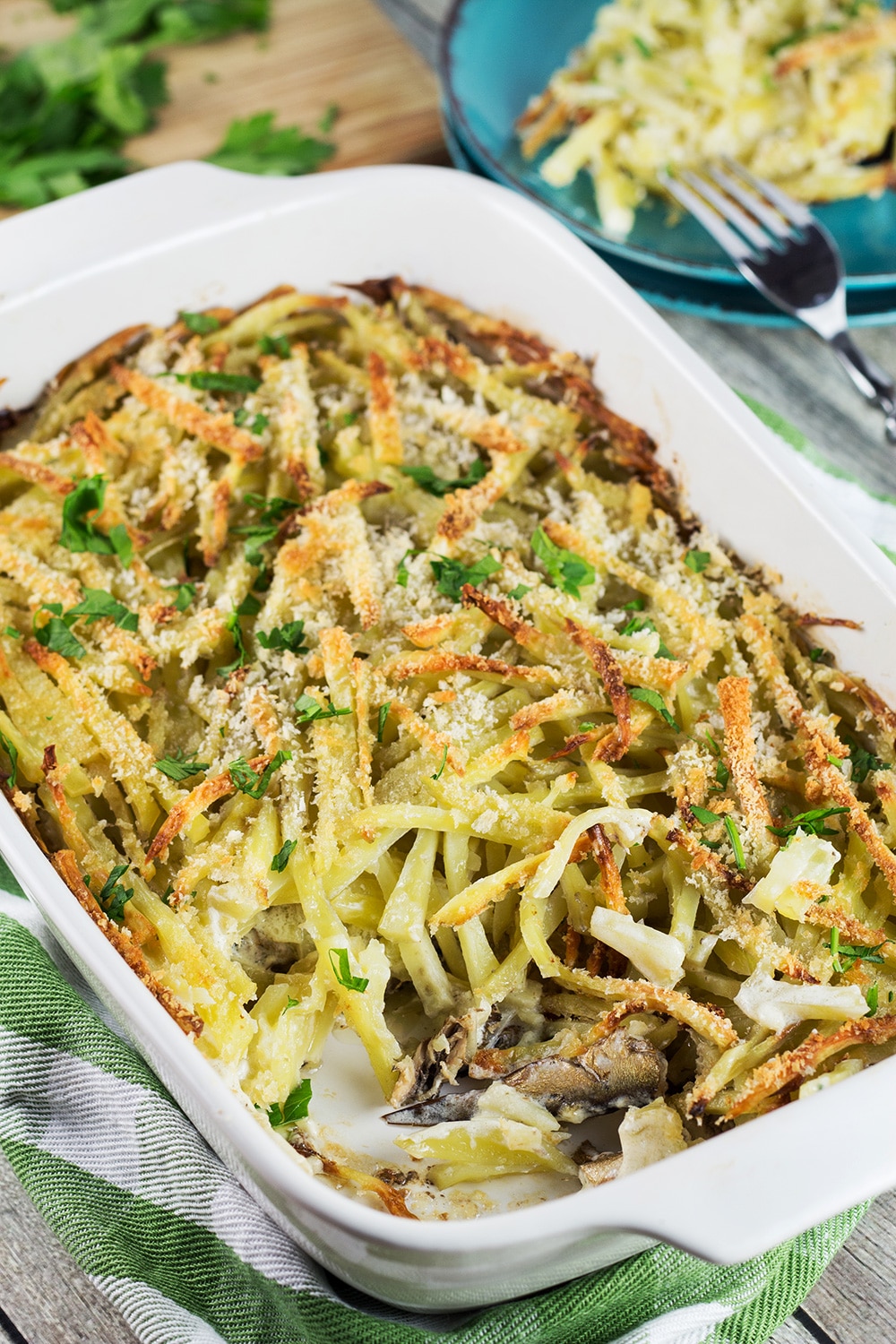 OLIVIER SALAD (RUSSIA)
The most important food-related Russian holiday tradition. Tons of this salad are made for every occasion, in fact, sometimes they don't even need an occasion to have it! Potatoes, carrots, ham, cucumber, pickles, red onion, chives, sweet peas, all mixed with sour cream and mayo. Heavenly!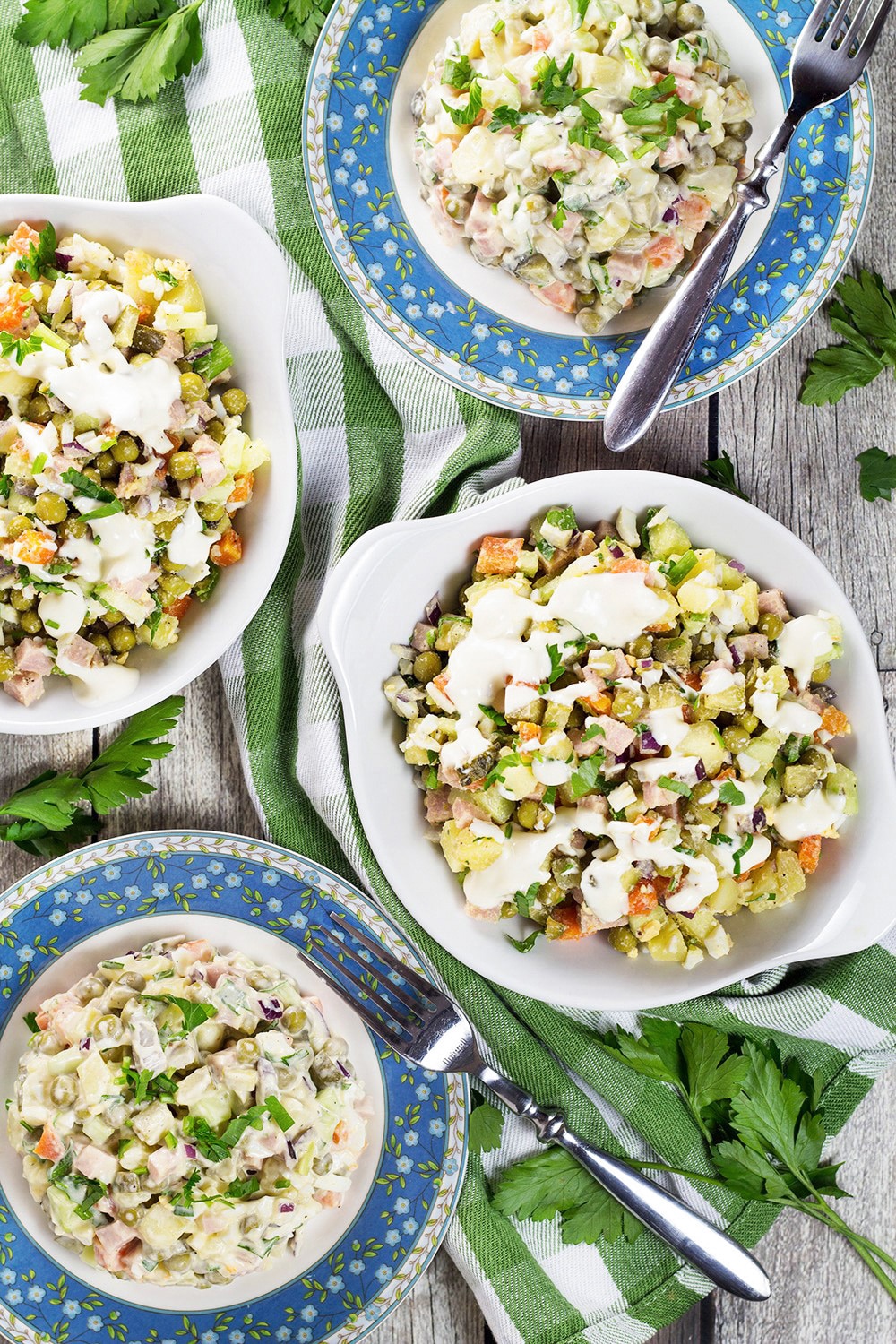 LEMON RICE CHICKEN SOUP (GREECE)
A traditional Greek soup enjoyed any time of the year but especially at Christmas Eve dinner. Super easy to make and requires only a few ingredients. That lemon-y taste is amazing! Leave some for the next day because it's also known to be a great hangover cure!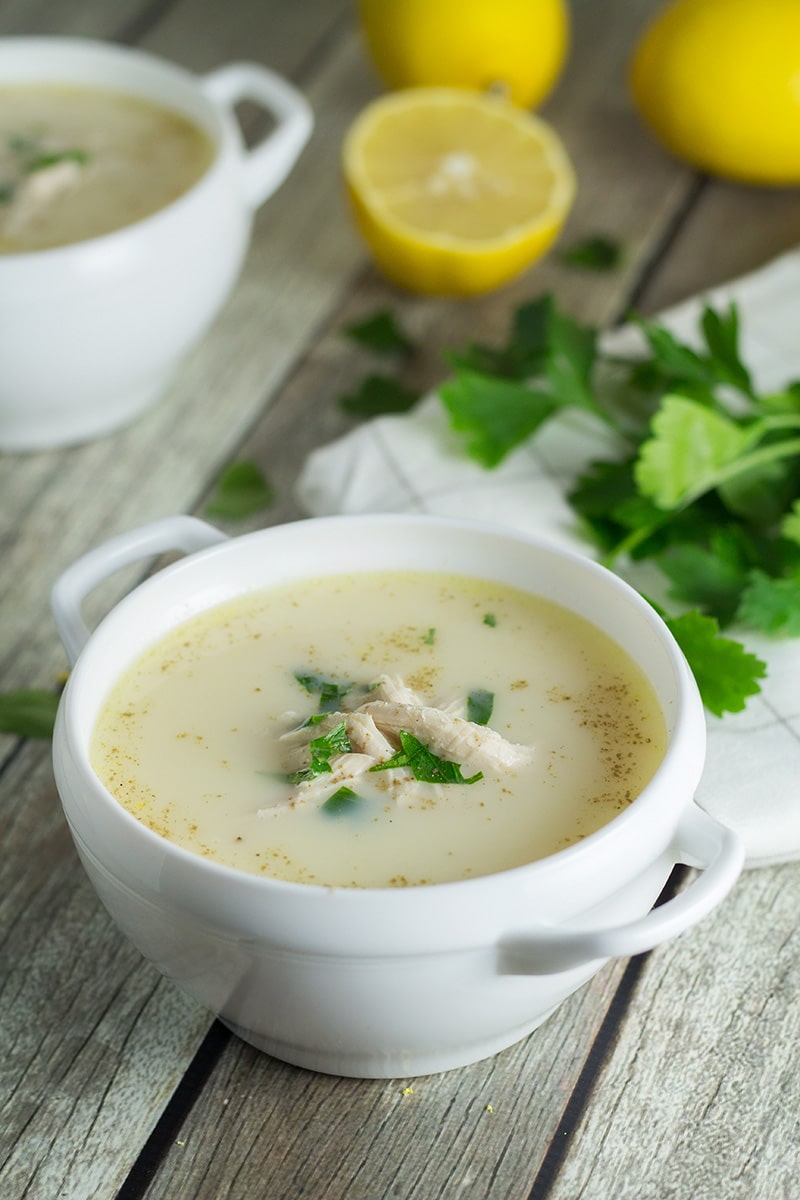 Happy holidays, my dear readers! I hope you liked this round-up and will use some ideas for your Christmas table!